Kids love to play tons of different games during summer and you have probably spotted them on the streets selling lemonade as one of their favorite game that can actually get them some money at the same time. Yeah, kids are pretty happy when they earn money on their own, so you may want to make a stand for them and make it possible for them to enjoy selling lemonade to the neighbors who pass by on the scorching weather. They will be more than happy to refresh themselves with a drink and two and give some money to the kids who will be over the moon for sure. If you are looking for inspiration check out the Fantastic DIY Lemonade Stand Ideas That Will Kids Will Adore.
DIY activities are always a hit with kids no matter what age they are, and craft and DIY activities for kids don't need to be complicated – in fact, the simpler the better. We've done so many collections of our best ideas for DIY children's activities for all ages. From simple and fun activities for tireless babies to slightly older children, on our website you can find countless ideas. They will surely love these DIY lemonade stand ideas, as well as DIY playgrounds too. Also these water games will keep them busy and refreshed during the hot summer days. DIY children's activities can be a great way to spend quality time with your children. A little tip: Save some of our DIY ideas that a child can do independently, for those moments when you run out of ideas and need a short break, or use them as fun activities for play days.
Lemonade Stand With A Blackboard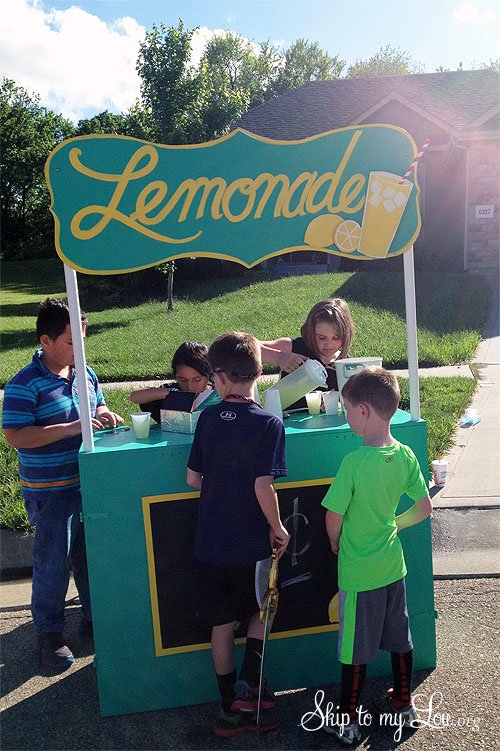 Wooden White And Yellow Stand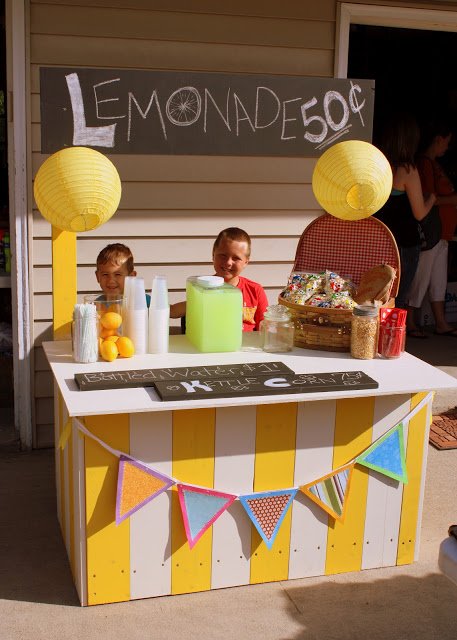 Table Stand
If you aren't feeling crafty or skilled to design a stand on your own you can always put a few tables outside and just decorate them for the occasion.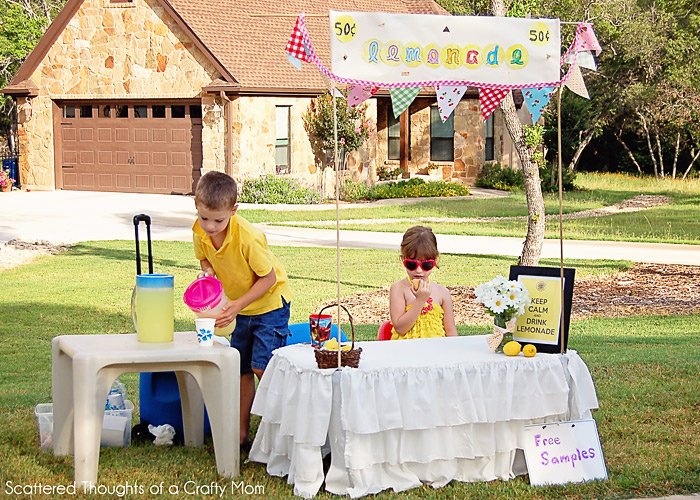 Sweet Beige And Pink Stand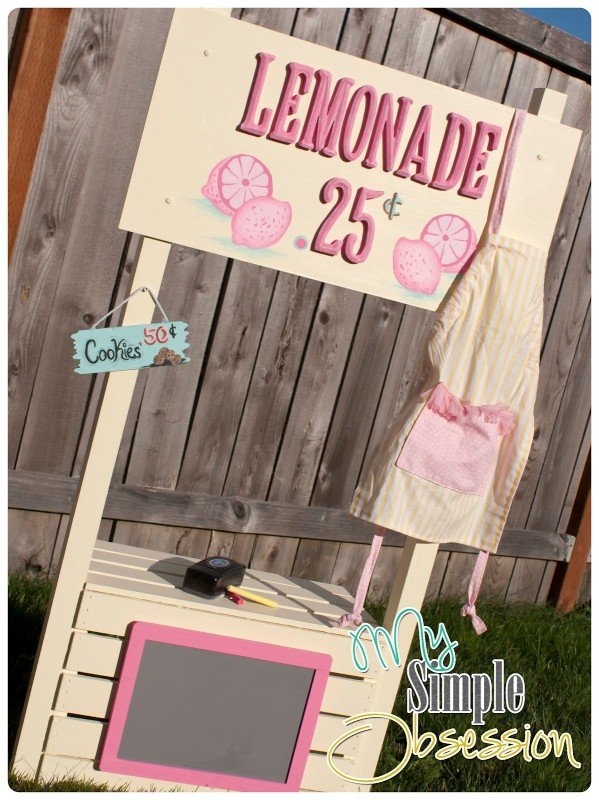 Minimalist Lemonade Stand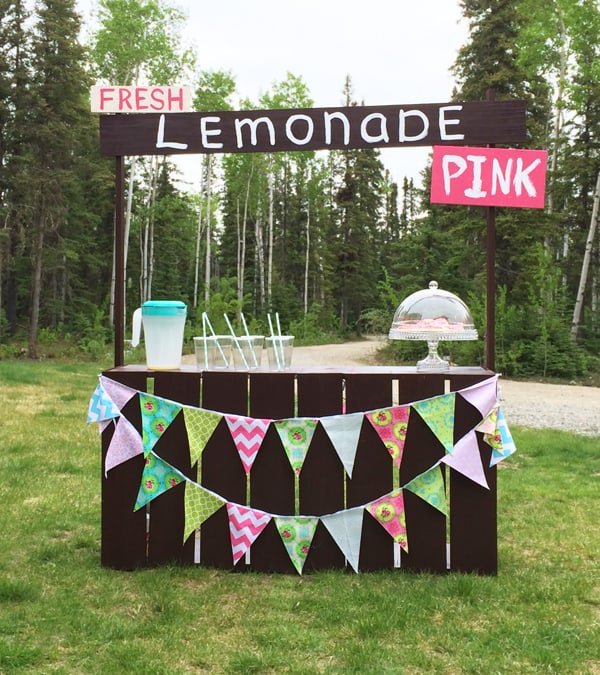 Wood Lemonade Stand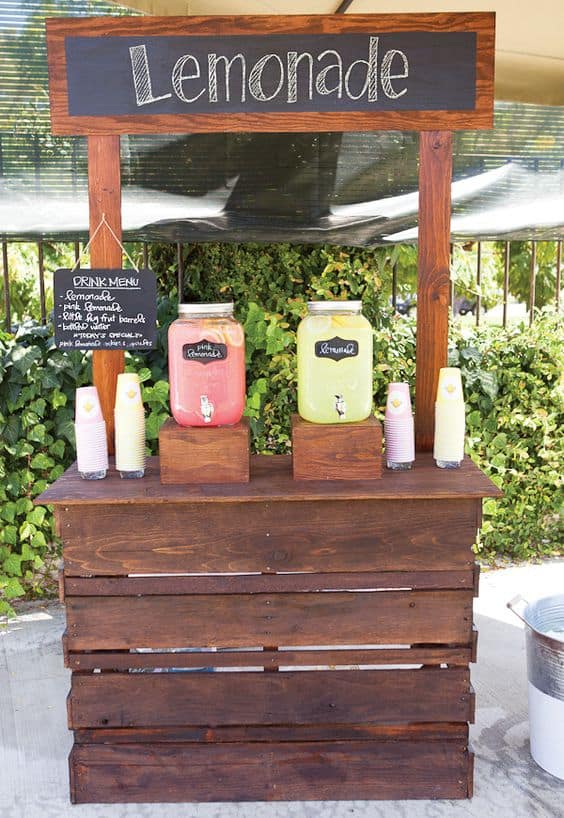 Repurposed Night Stand
If you were wondering what to do with the old night stand and you were about to throw it away, wait and think for a second. Wouldn't it be lovely to turn it into a lemonade stand, so your kids can enjoy selling lemonade this summer?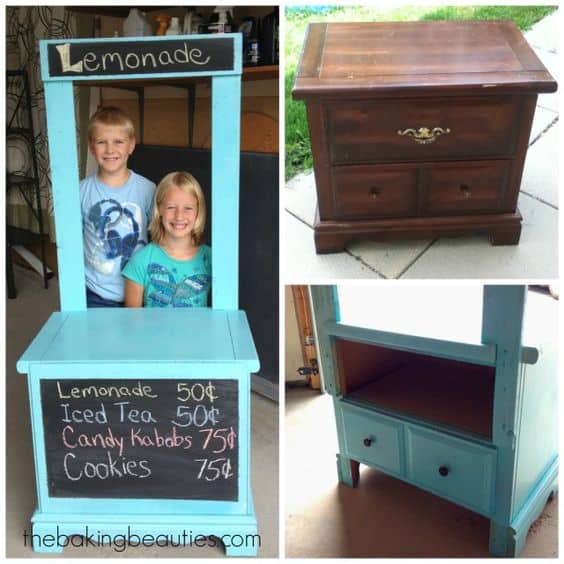 Pallet Lemonade Stand
Just one pallet and a few wood stick are more than enough to create a stand for lemonade. Add some decorations and the stand will look amazing.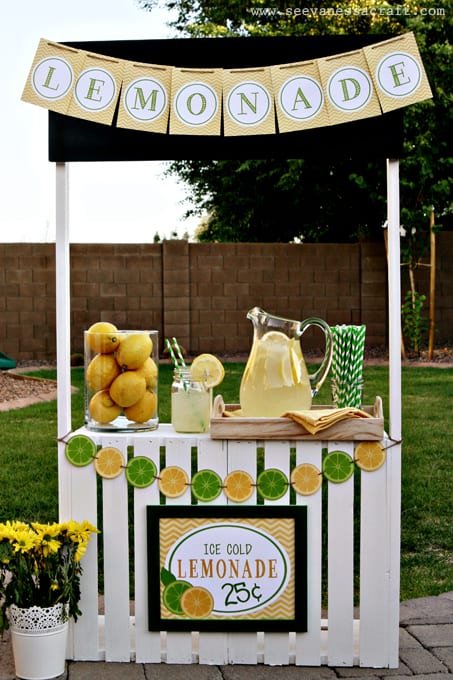 Lemonade Stand With Steering Wheel And Wheels
Your kids will probably want to change locations every day, so it would be pretty nice if they can move the stand around by themselves. What do you say about attaching a steering wheel and some wheels on the stand? They will definitely love the idea and wouldn't want to consider another one.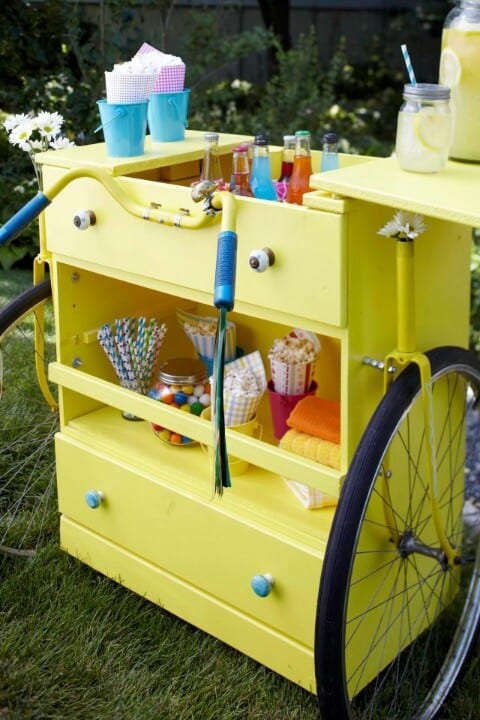 Crates Lemonade Stand
Put a few crates together and you will have your lemonade stand in just a few minutes. If you want to refresh its look we suggest you to paint the crates in an appealing color and give it an eye-catching look.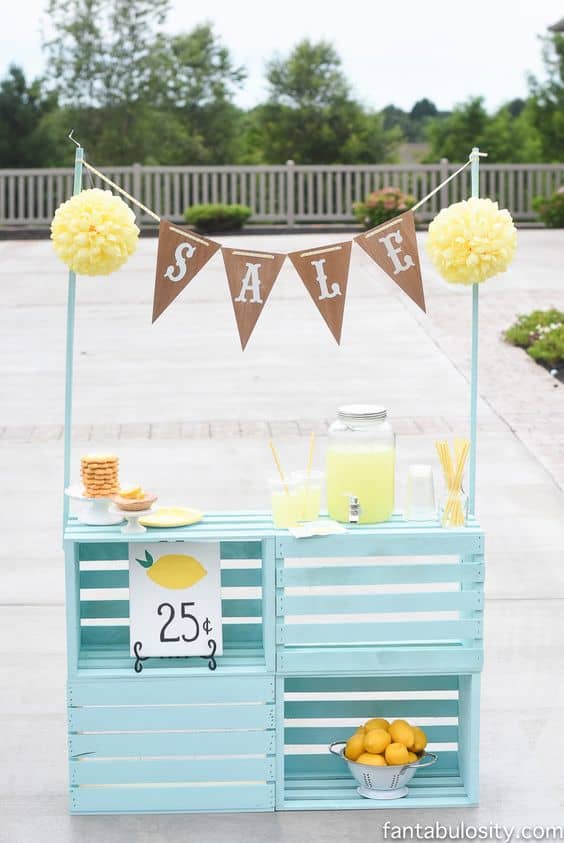 Easy DIY Stand
Gorgeous Lemonade Bar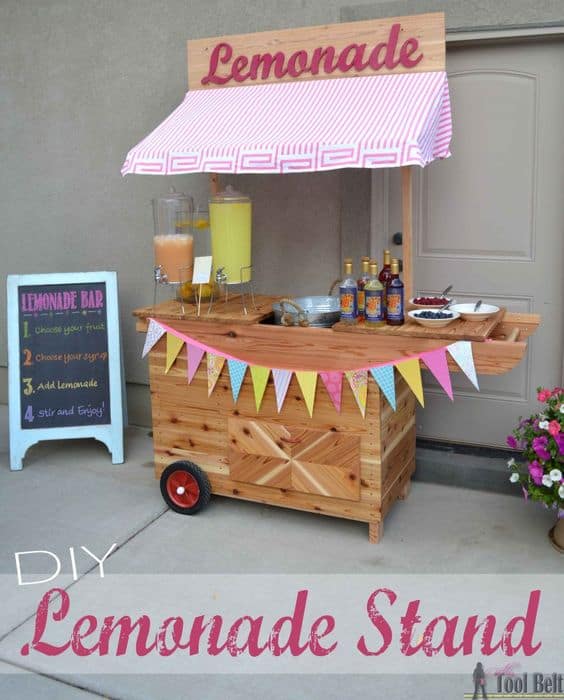 What's your favorite design from the ones you saw here?