Having a good manicure is always a must if you want to feel confident and never hide your mani when you meet people. Nails talk a lot about a person, so if you want your nails to say a great story about you you have to make sure they are neat and polished. There are so many different designs that you can do, but if you want to have a classy, modern, and sophisticated manicure I suggest you go for the French manicure. These French manicure ideas will show you that this manicure never goes out of style.
If you thought that those white tips are boring and there's nothing interesting about them, you are totally wrong. You can style them and decorate them in plenty of different ways and each one of your French manicures will look different from the other. If you are wondering how is that possible, you just have to scroll down and boost your inspiration. These French Manicure Ideas That Are Super Cool And Versatile will get your attention immediately. Other ideas that you should check out are these minimalist nails and stone manicures that look classy too.
French Manicure Designs
We already said that the French manicure doesn't always have to be in the standard colors. Do you see how this colorful manicure looks spectacular and stylish at the same time? Don't be afraid to try and experiment with bold colors, they will certainly give you a new dimension to your ordinary nails designs.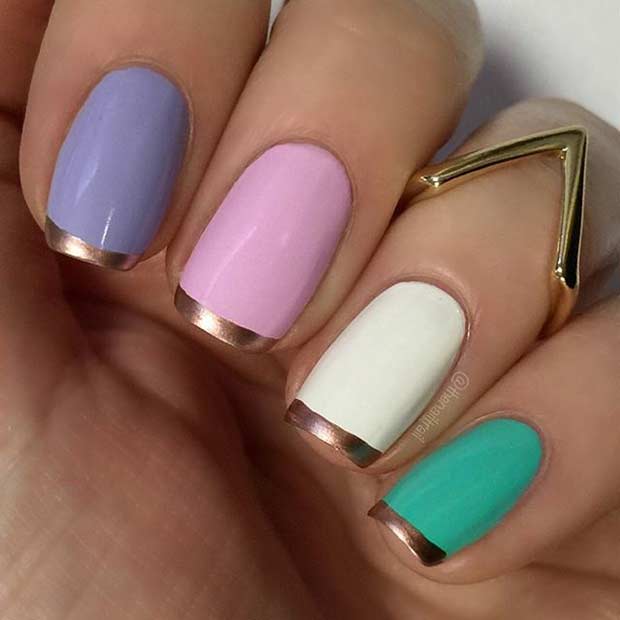 An interesting combination of colors is the bright blue or turquoise with some warm hue of cream. Feel free to add zircons or other 3D forms in case you want an elegant look of your nails.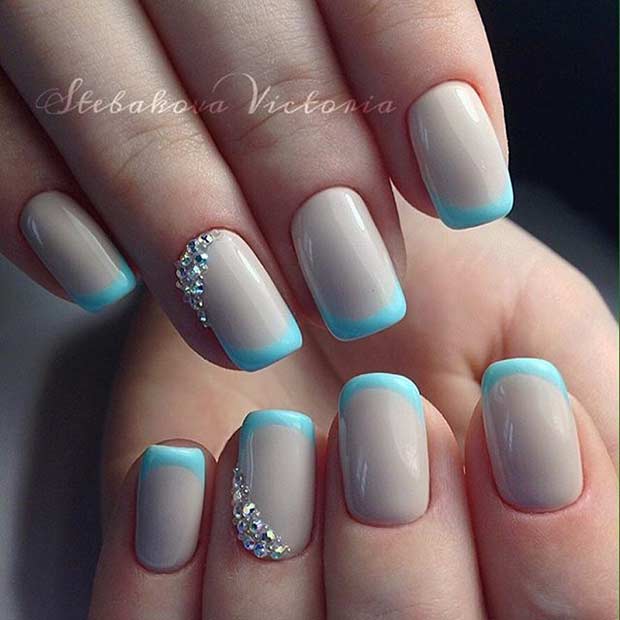 If you prefer zircons and the standard colors of the French mani, just stick to it. Go for the things that make you happy. This is a rule that you should apply in every aspect of your life even when it comes to your manicure!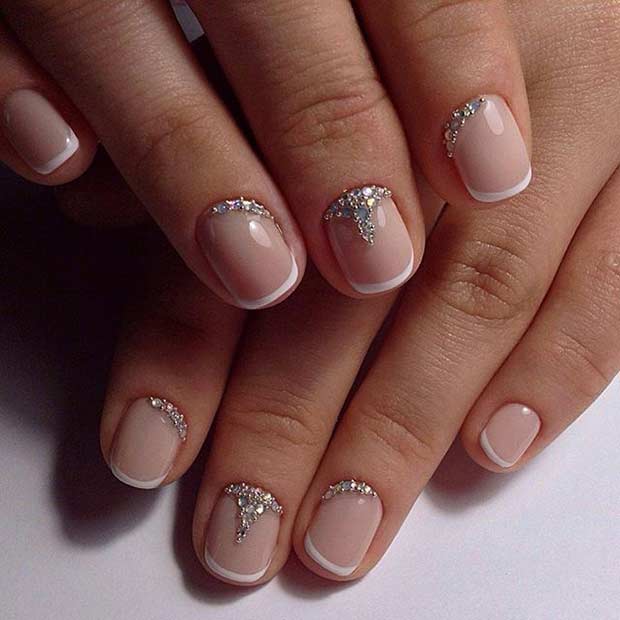 Has it ever occurred to you to try the ombre French look? There isn't an edgy border between the colors and the change is gradient. But you can still spot the French design, can't you? This is one of my favorite twists!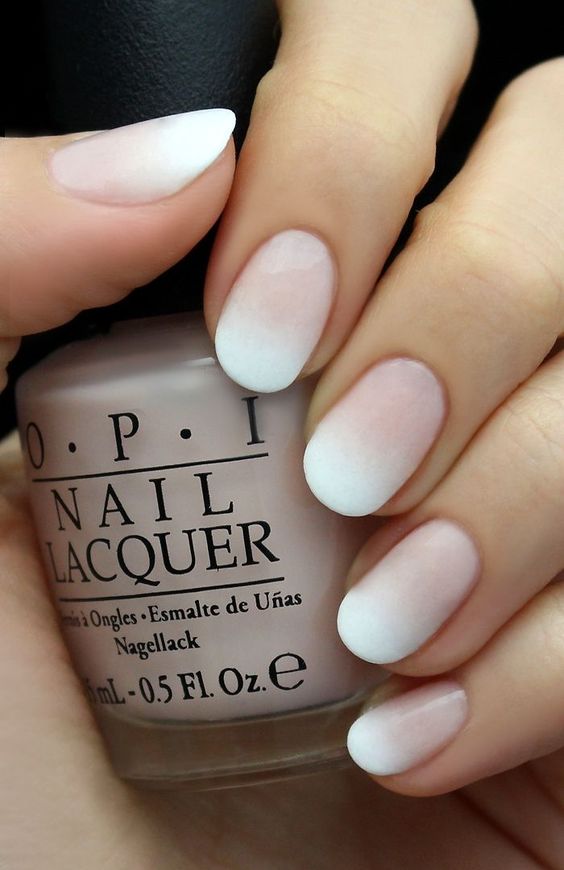 Do you have a steady hand and you are good at drawing your nails? You can paint one of your nails in different print when you make a French manicure and make it look special every single time. What do you have in mind now?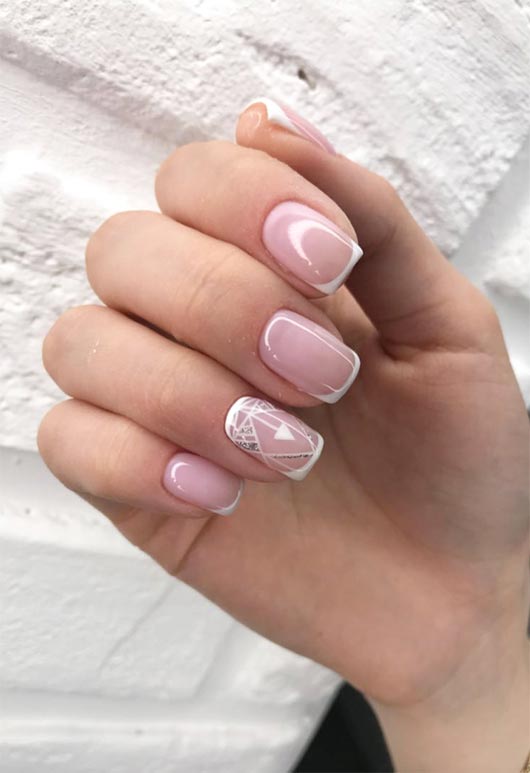 If you are looking for a more colorful way to do the French manicure, then you should definitely try recreating some colorful tips. Glitter tips are not an exception either! What do you say about this nail design? I say it's adorable!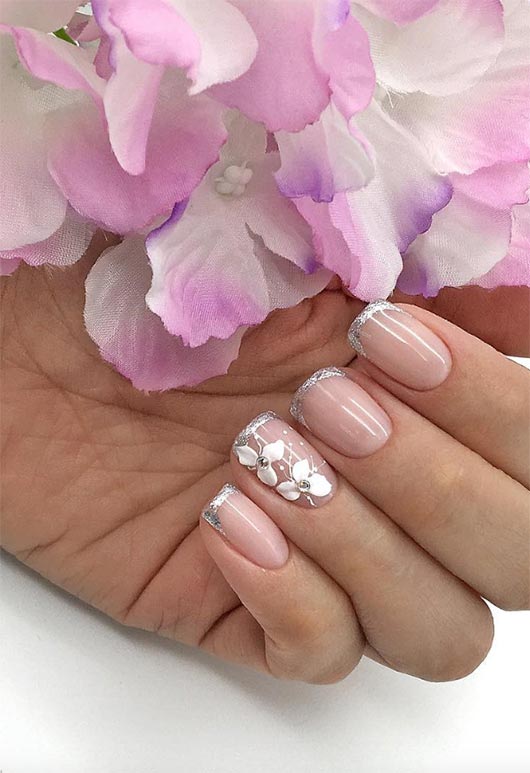 When you think about a French manicure you probably think about the dominance of white and creamy tones. But what do you say about these alternations with black color? It's the perfect pick for you if you are looking for a dramatic but classy nail design. This is such a bold design, so don't go for it if you don't want your mani to be in the center of attention because they will surely be!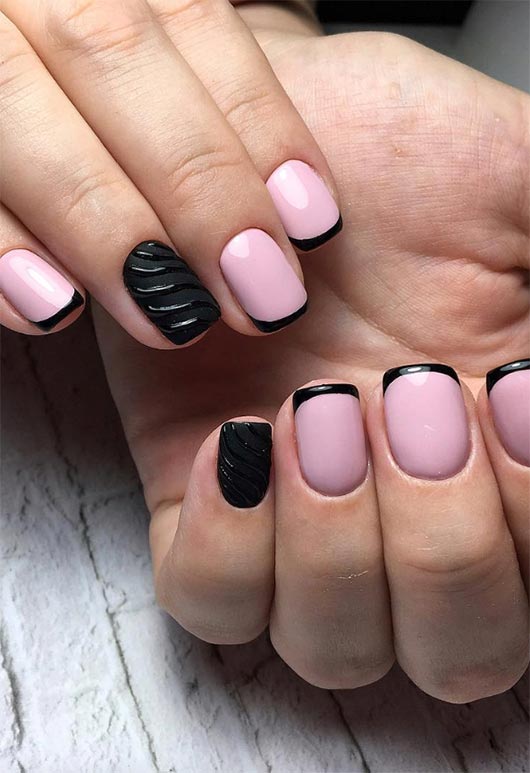 There's always a solution for creative nail designs even for those who aren't good at painting. Head to the closest store and buy some stickers which you can easily add to your nails. In this way, your manicure will look different and perfect all the time for very little money. Have you tried this so far?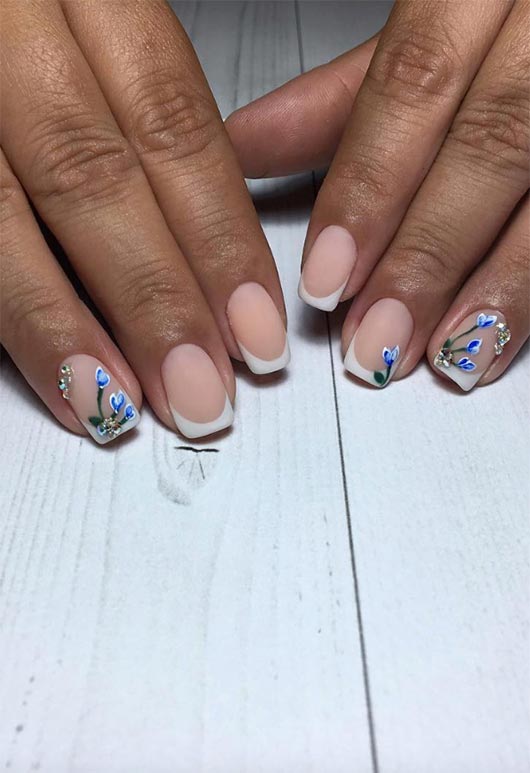 If you prefer long nails you should give the oval shape a try this time. I'm totally in love with them!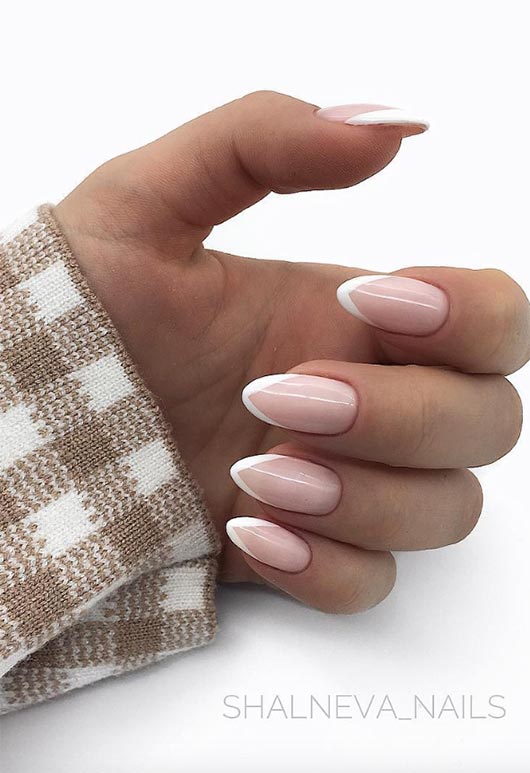 Decorating one nail of your French manicure with some delicate details will make your manicures more playful and interesting.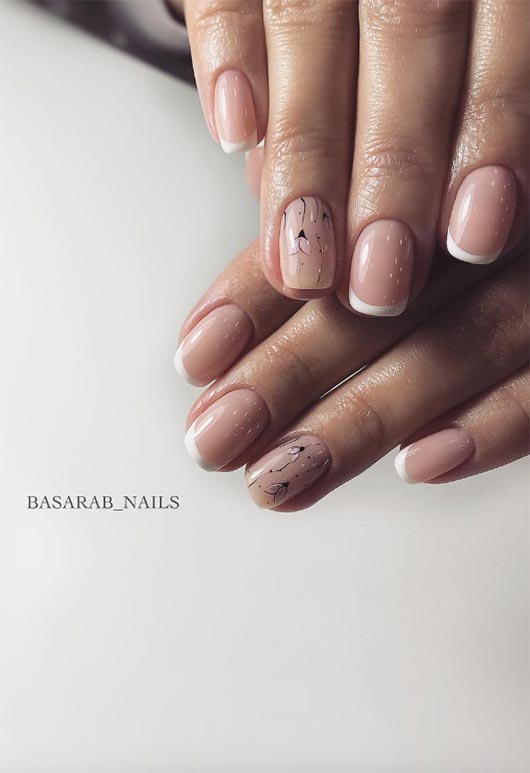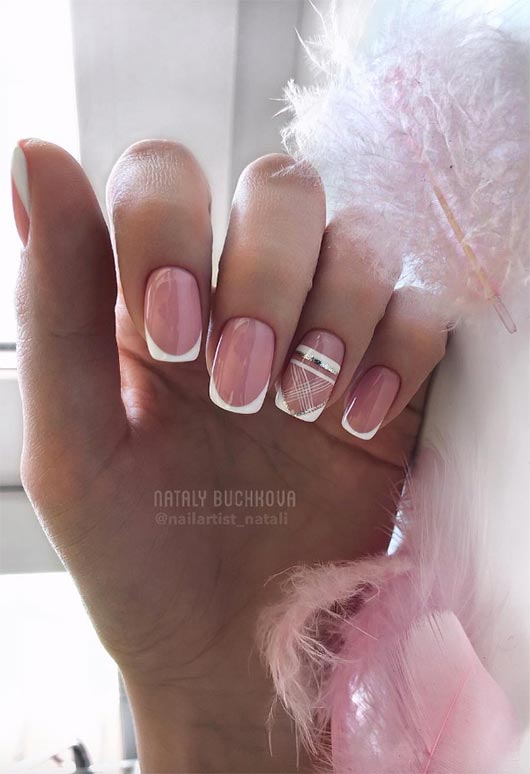 Tips on the top and tips on the end of your nails is another possible way to do the French manicure differently.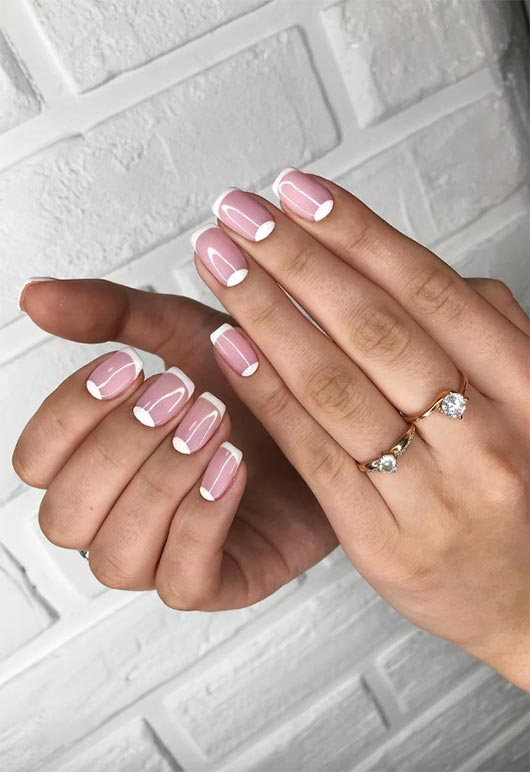 Adding gems and stone to your nails will give them more elegance and glam, just make sure you don't overdo it. Decorating one nail will be more than enough. Do you see how wonderful this French manicure looks like?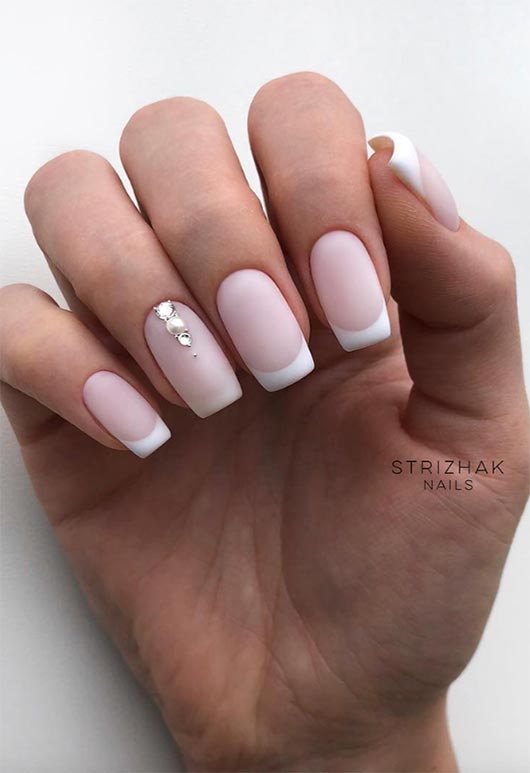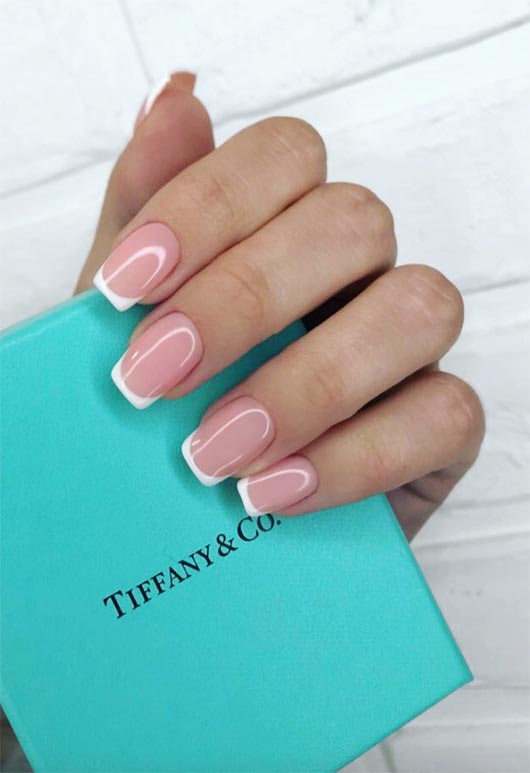 Have you found a way to make your French manicure different this time? Which idea got your attention the most? Let me know in the comments below!