Turning your outdoor space into an oasis is not a hard and expensive work and everyone can do it. Repurposing old things is in trend now and everything that you don't need in your home can be put in the garden and can have a completely different purposes and can serve you both aesthetically or functionally. Choosing a style to stick to when you decorate is a key to a well-decorated space wither indoor or outdoors. Have you ever thought about a particular style for your garden? Recently I saw one in the rustic style and I was amazed. It looked so good that I have decided to make an article and share some pretty good ideas with you. These Interesting DIY Rustic Garden Decor Ideas That Will Bring An Interest To Your Outdoor Area are a must-see. Here are more DIY projects that repurpose old things into planters and some colorful crafts to add happiness to your yard.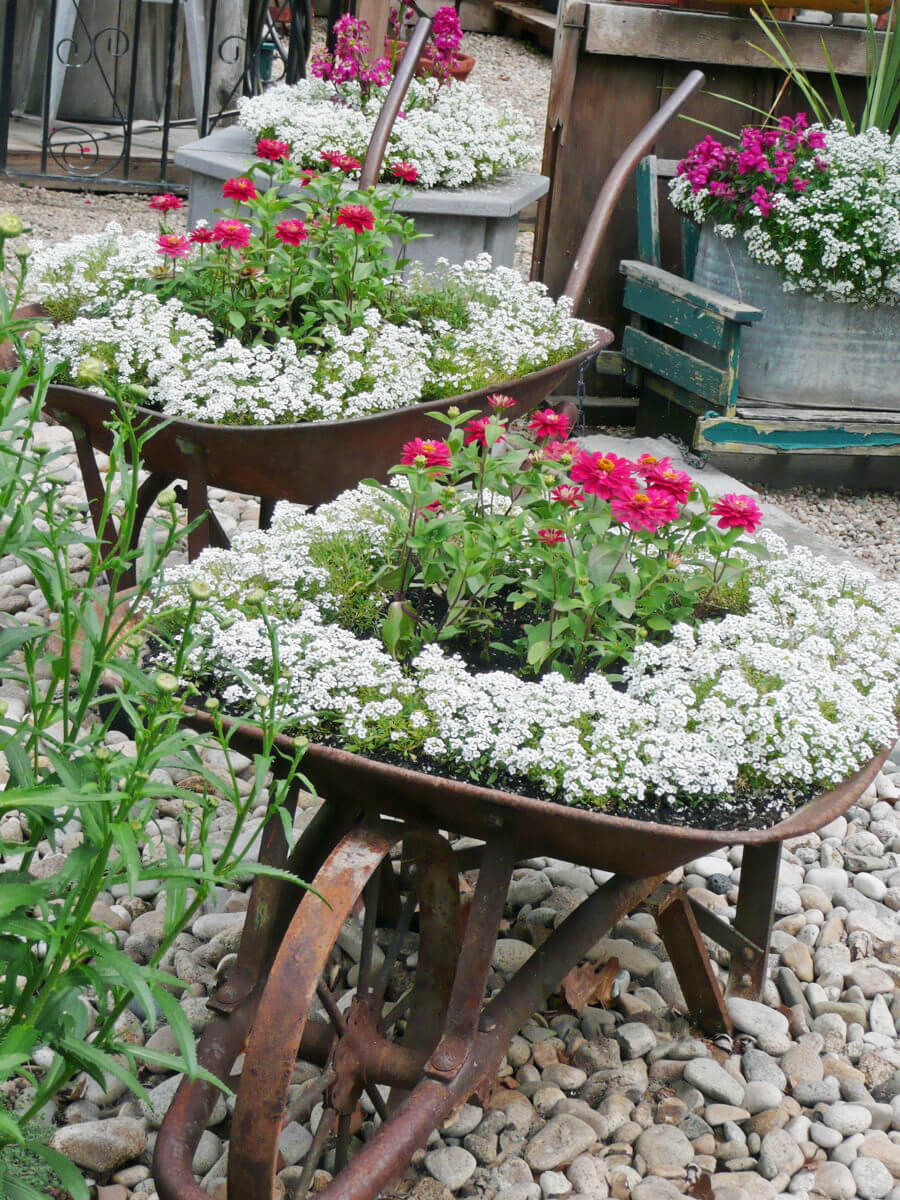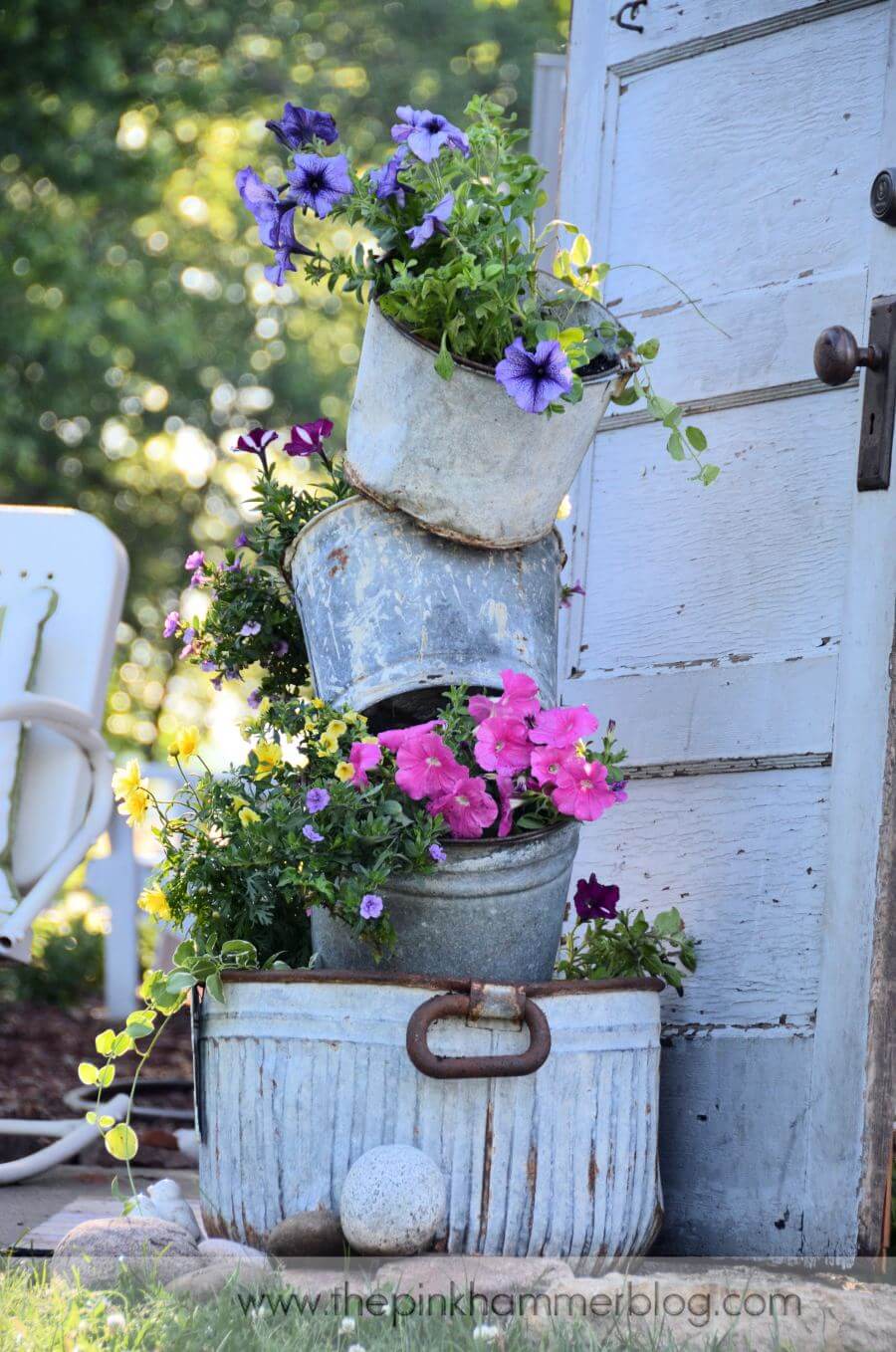 Don't you just love how these old tea pots are given a new life and are used in the garden as planters? Arrange them on a ladder and give them a cute and playful look.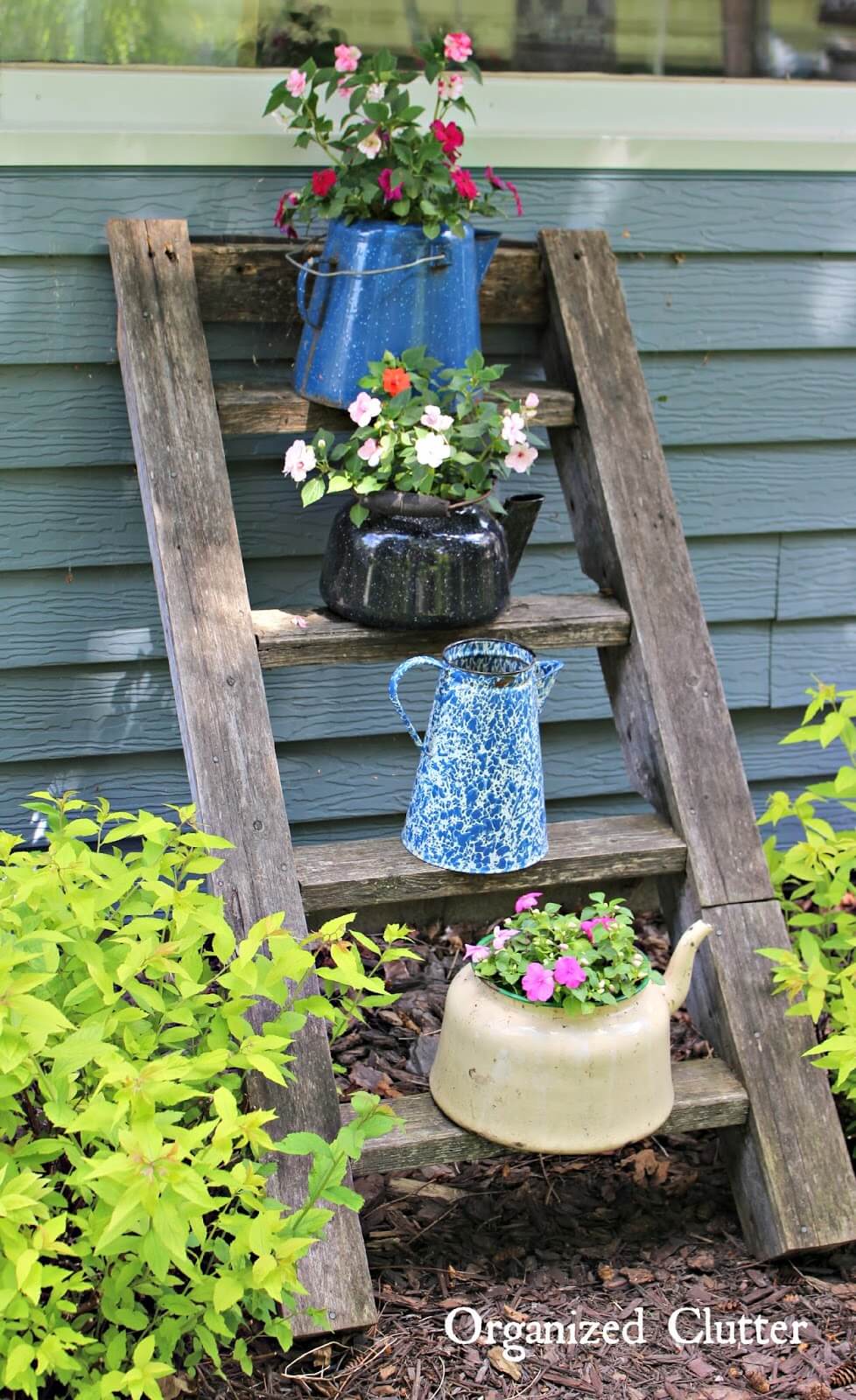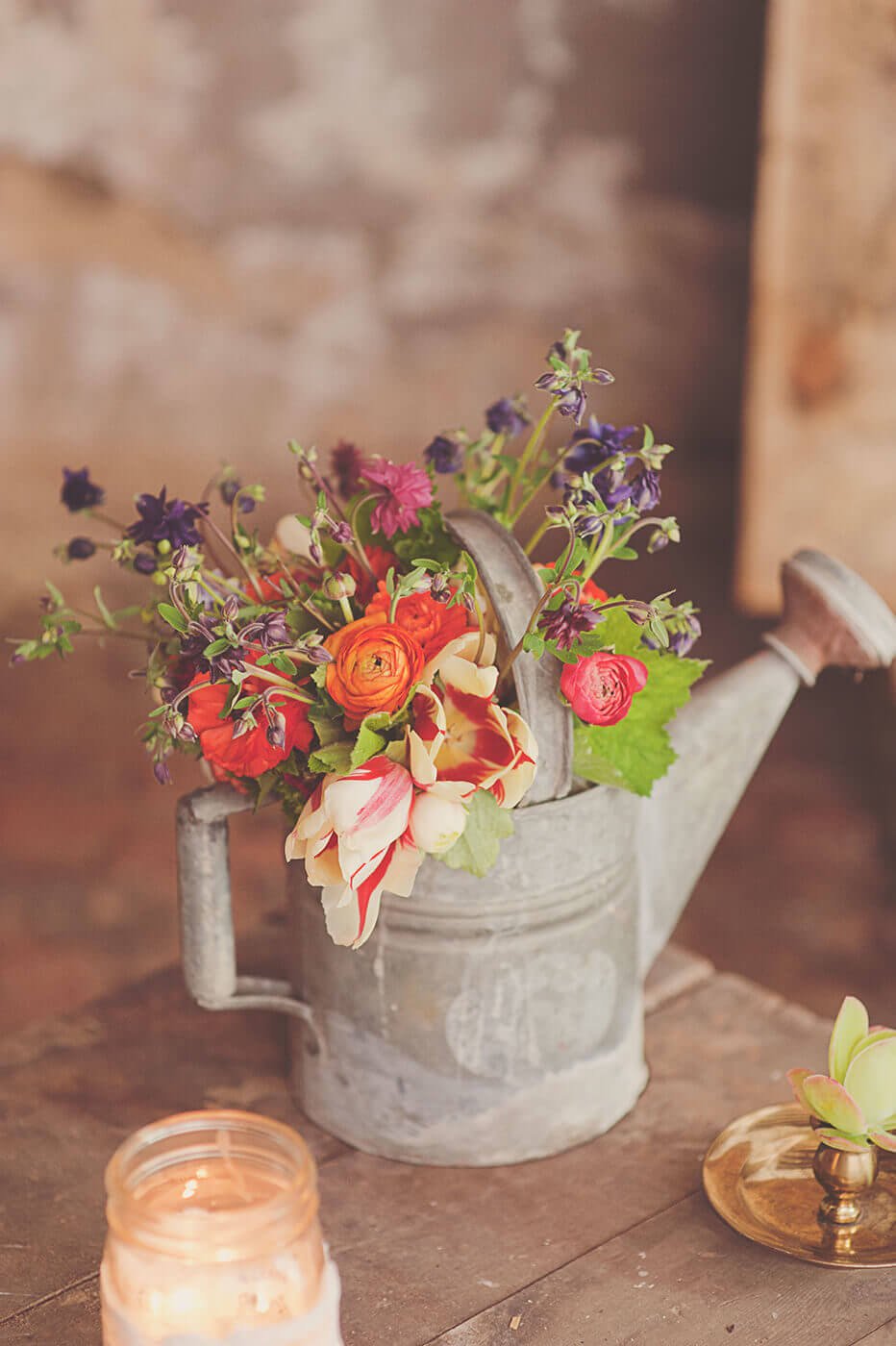 Hang lots of old things as a decoration on a old window frame and see how they add up to the whole garden look. They don't really have to match, so don't worry at all!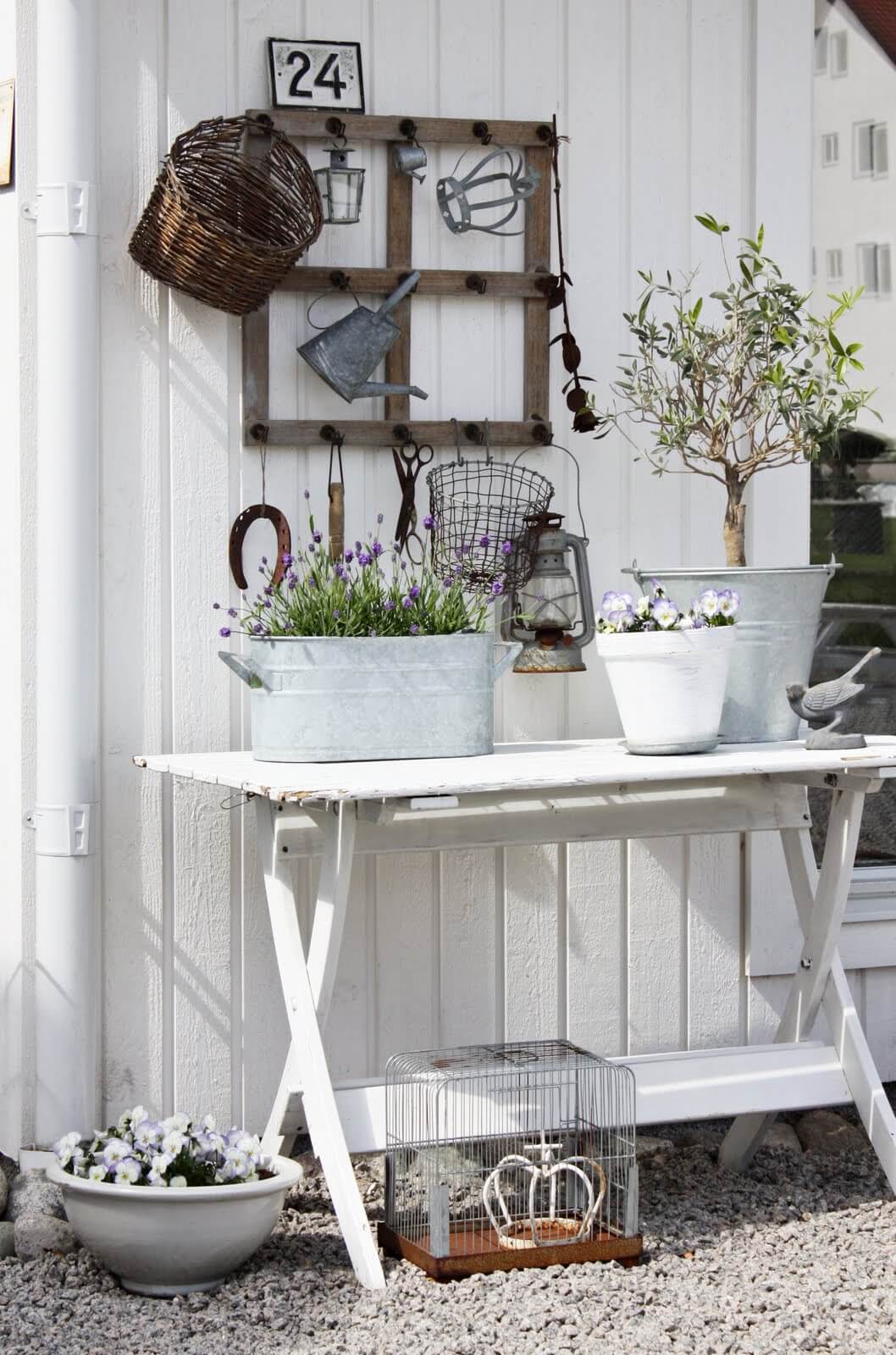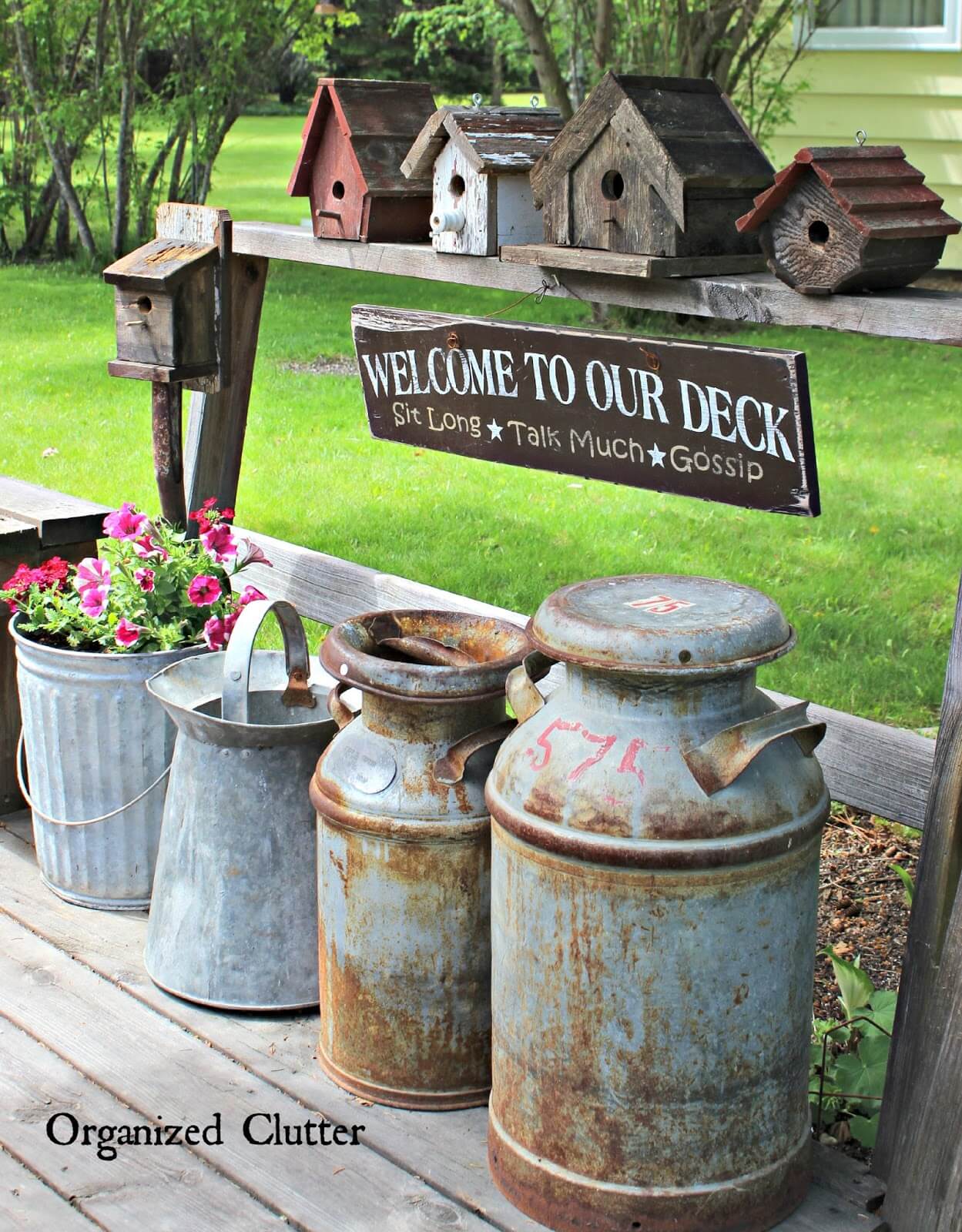 The rusty metal flower holders are another nice addition to your rustic garden. If you were thinking about throwing them away, stop and think about incorporating the rustic look in your outdoor area.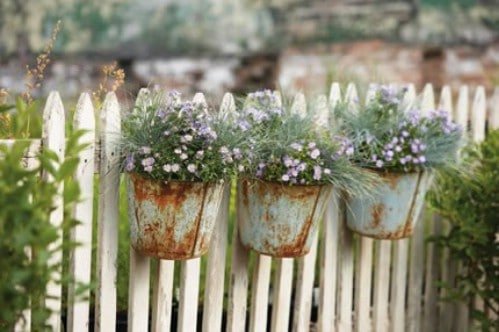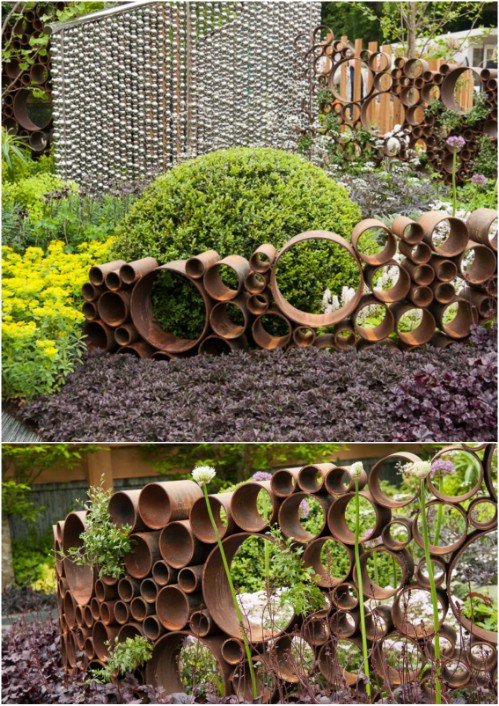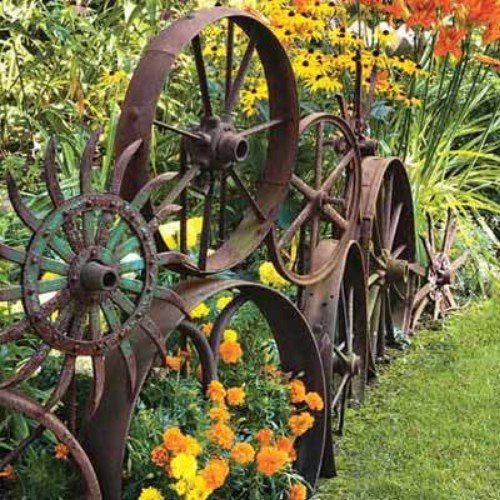 Flowers made of scrap are the perfect thing to make to decorate your garden and make it eye-catching.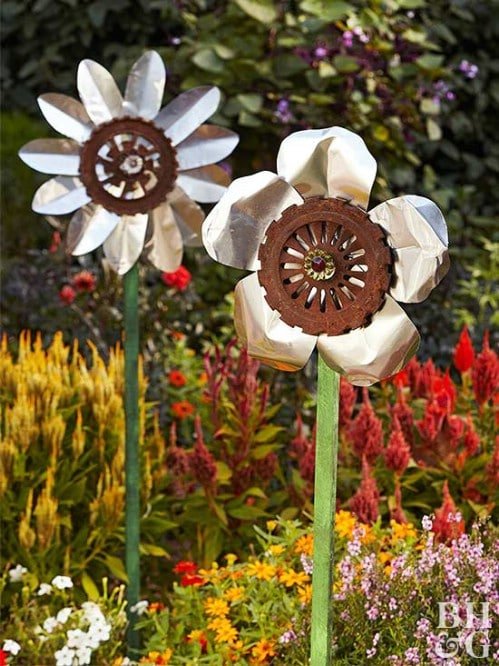 Do you have an old and useless bike in your basement just collecting dust? Think about turning it into a flower planters holder. I have a thing on old bikes and they really manage to fascinate me with ease.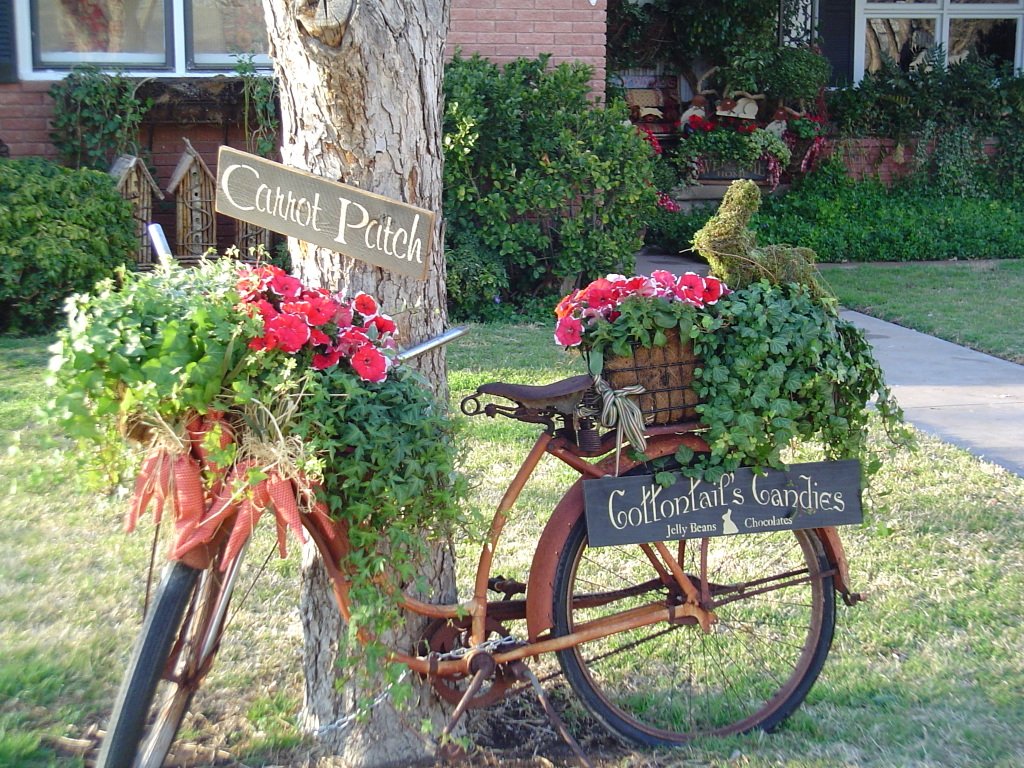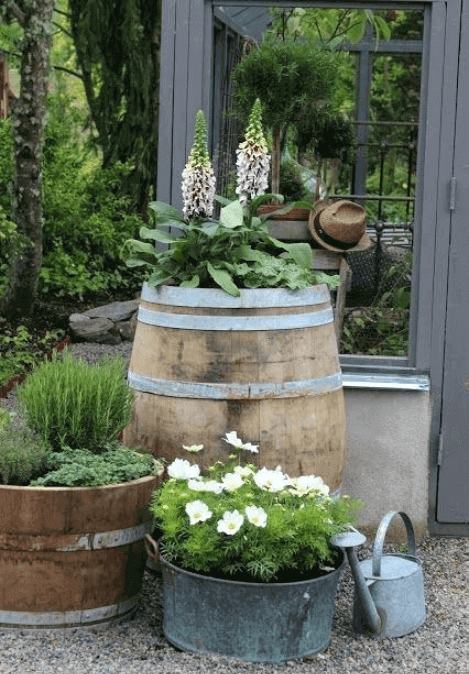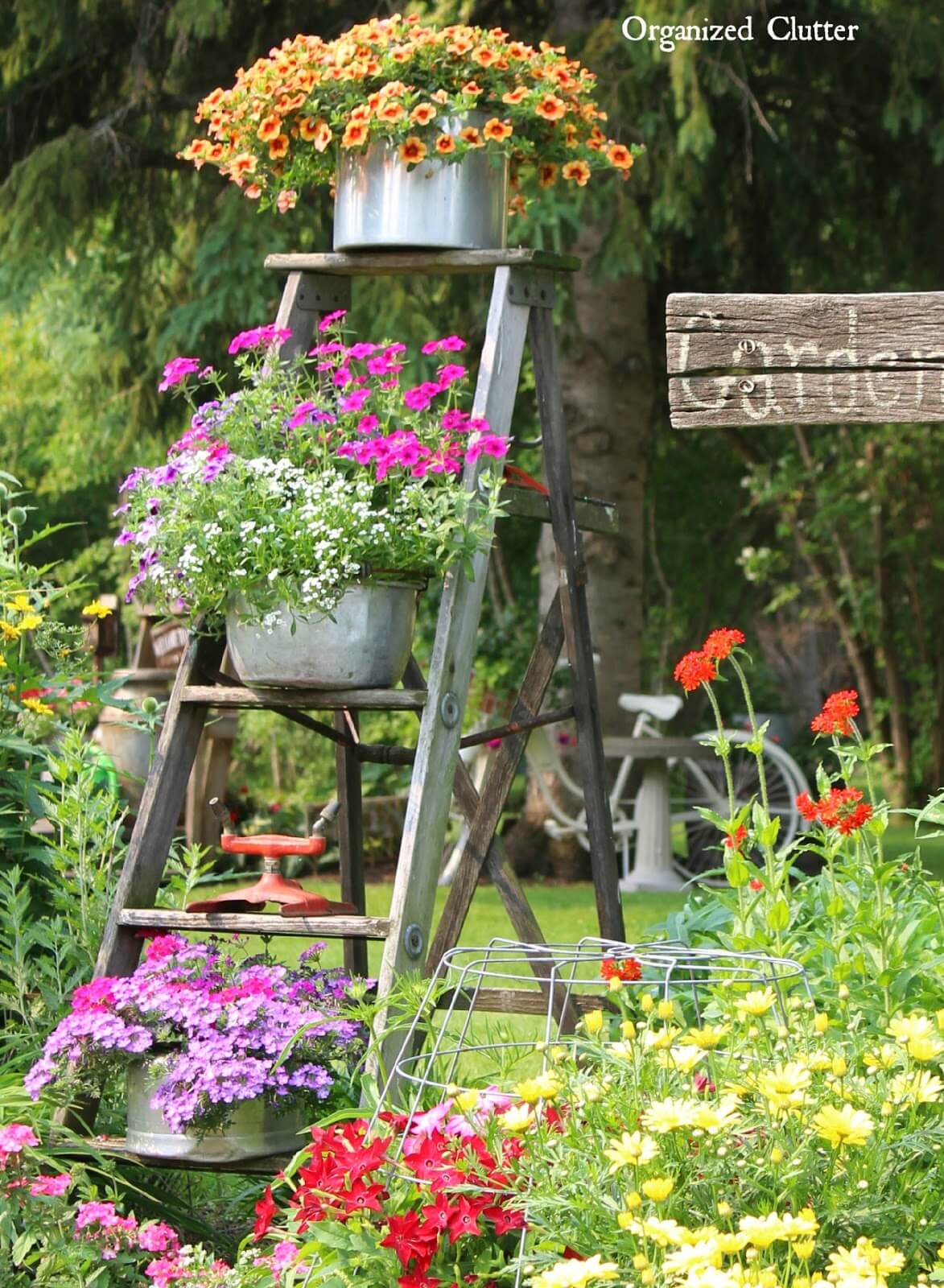 There are so many things that can be used in your rustic garden, aren't there?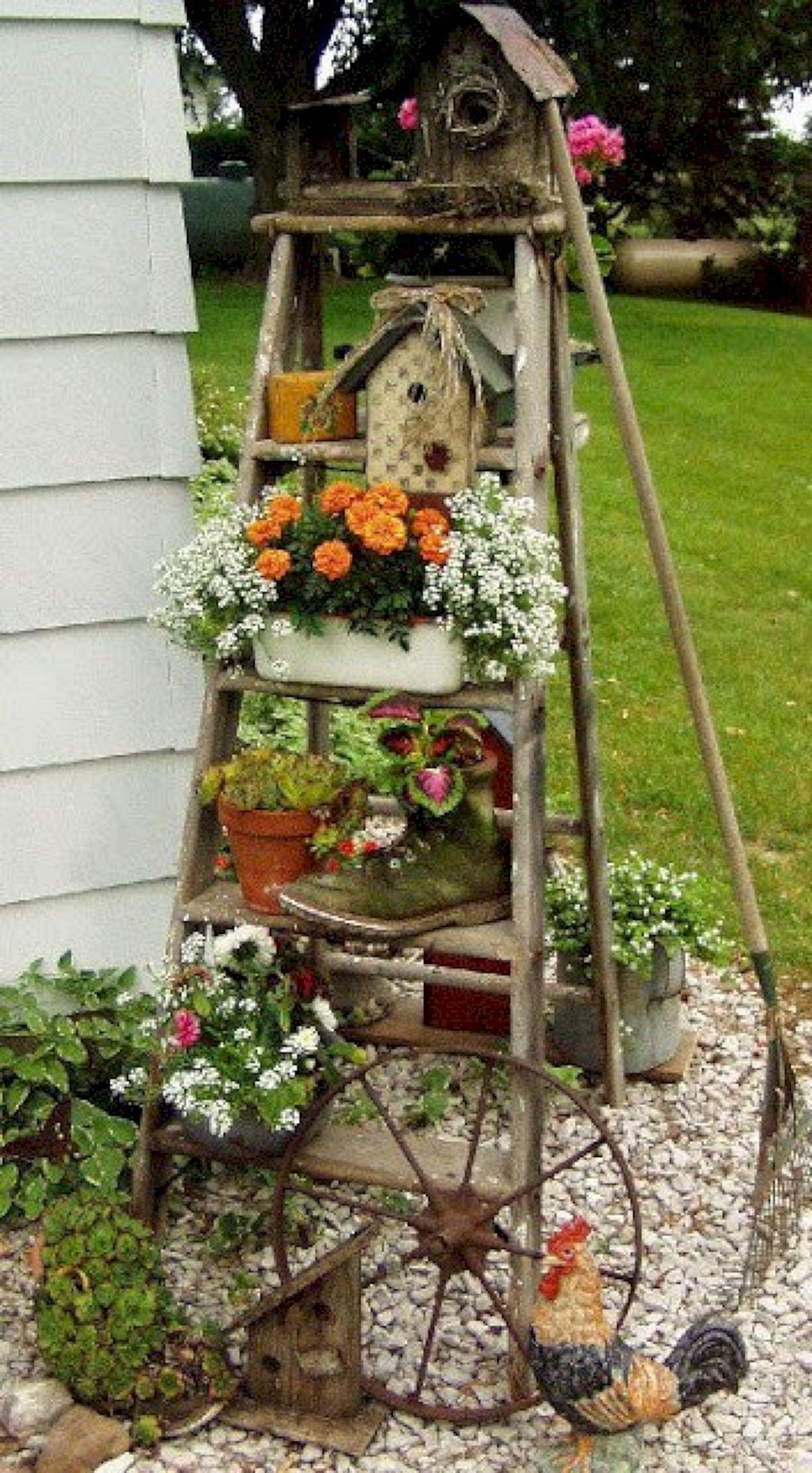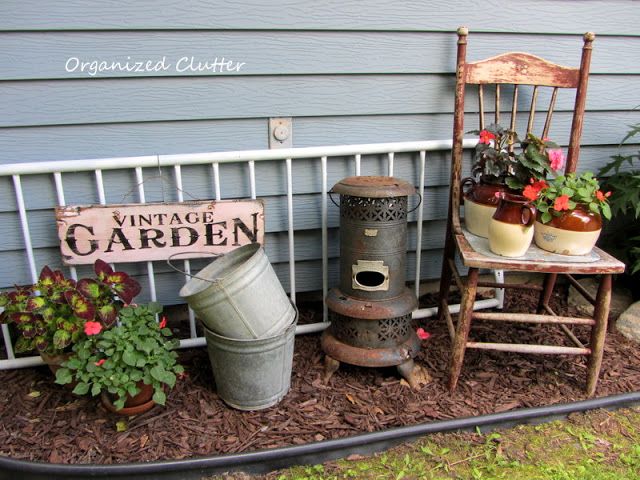 You will notice that all the things that are used for decorating the rustic gardens are pretty old and rusty and this is what matters the most to get the best from this style. Have you already made your picks that you will recreate in your garden? I have several on my mind!