It is the most magical season of the year. Christmas is only few weeks apart of us and we have already started feeling the festive spirit all around us. There are so many different ways to show off the Christmas spirit, from watching old Christmas movies, to decorating the house, cooking Christmas food… and of course when it comes to your personal look, polishing your nails in the spirit of Christmas. Think out of the box and for the holidays forget all the classic nails design ideas, and change them with some festive Christmas inspired nails designs. 
When it comes to Christmas decorations, the classic option stays in green and red, with or without white accents. And if this vivid combination seems a bit trivial to you, you just have to let your imagination run wild and experiment. Apply, for example, glitter red nail polish or use several shades of green at the same time to create festive patterns. Just admire the suggestions above! Are they tempting you? White ribbons on a red nail base decorated as gifts and holly leaves with red berries are just 2 of the many design ideas, to help you fully immerse yourself in the magic of the holiday season.
Christmas Inspired Nails Art
There is an endless list of amazing Christmas inspired ideas to choose from. From candy canes, Christmas trees, reindeer, lights, snow globes to snowflakes… the list is definitely limitless. You can choose from a variety of typical and symbolic Christmas nails design ideas and we are sure you will pleasantly wear them. There is a whole palette of colors in which you can polish your nails, because these festive season you can choose red, green, white, gold, silver… and so much more colors that you can decorate in different ways with any of the Christmas symbols. 
What kind of festive manicure would it be without sequins? It doesn't have to be very shiny nails, but this time I'm just thinking about the minimalist accent that will make your manicure superb and elegant. Again, we have selected a few motifs for you, which we think are the best, and you definitely have to try them! The stars are always a real decoration for the holidays and immediately come to mind. Nails with such details will look festive and elegant, and if you do not like to overdo it with details, then they are an ideal decoration for your nails because they are very decent.
In this article we are inspiring you with some of the biggest trends of nails art designs for this Christmas. Scroll down the page to find out the best Christmas nails art designs that are going to be a total hit. There is some idea for everyone's taste so we are sure you will find your favorite one too.
1. Candy Cane Statement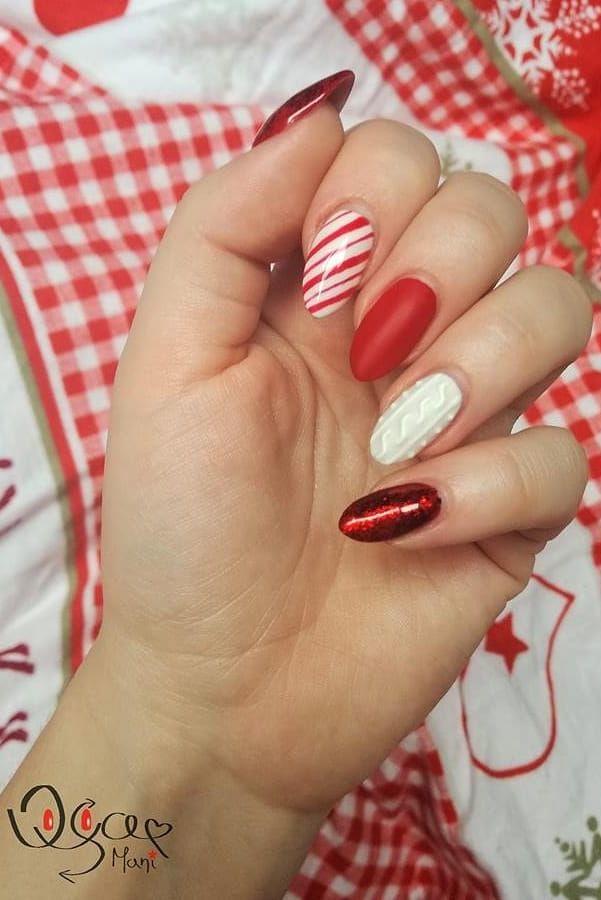 source
2. Polar Bear Plunge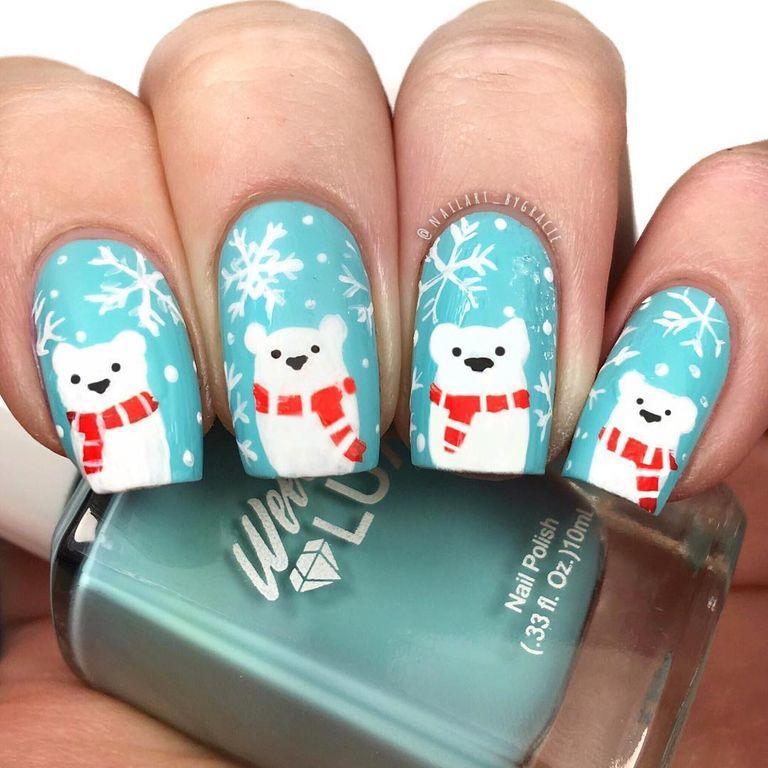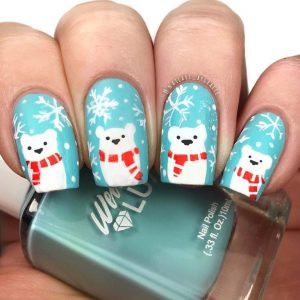 source
3. Holiday Ornaments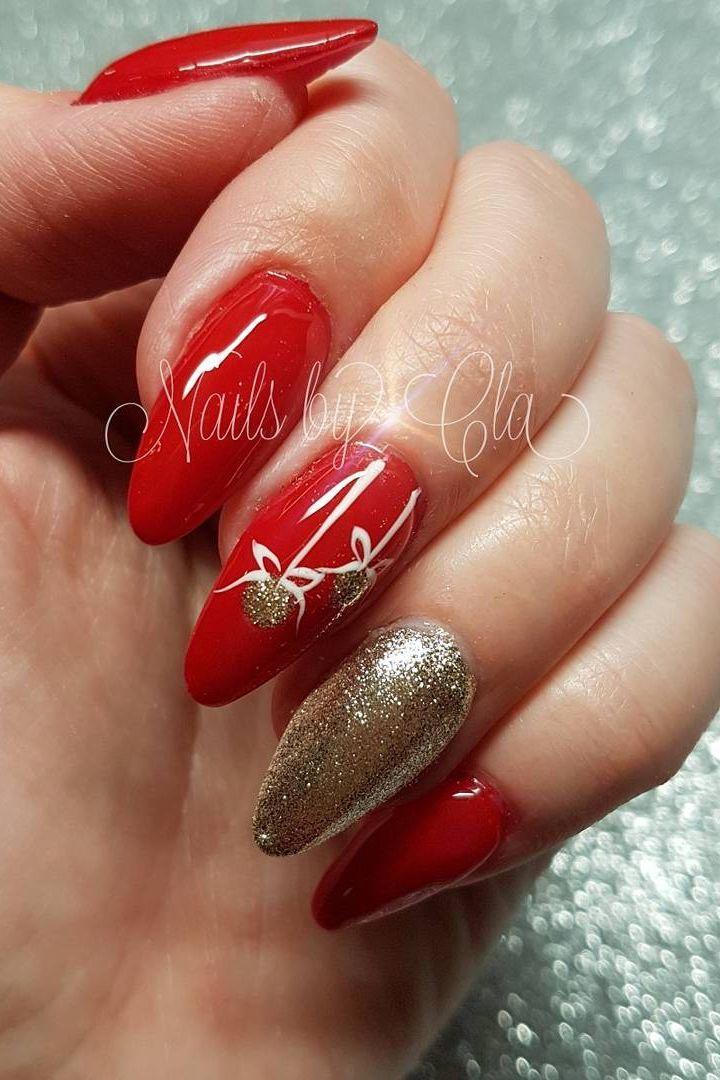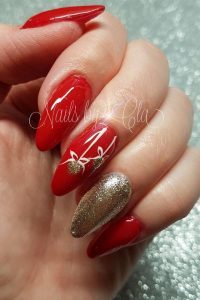 source
4. Glitzy Wonderland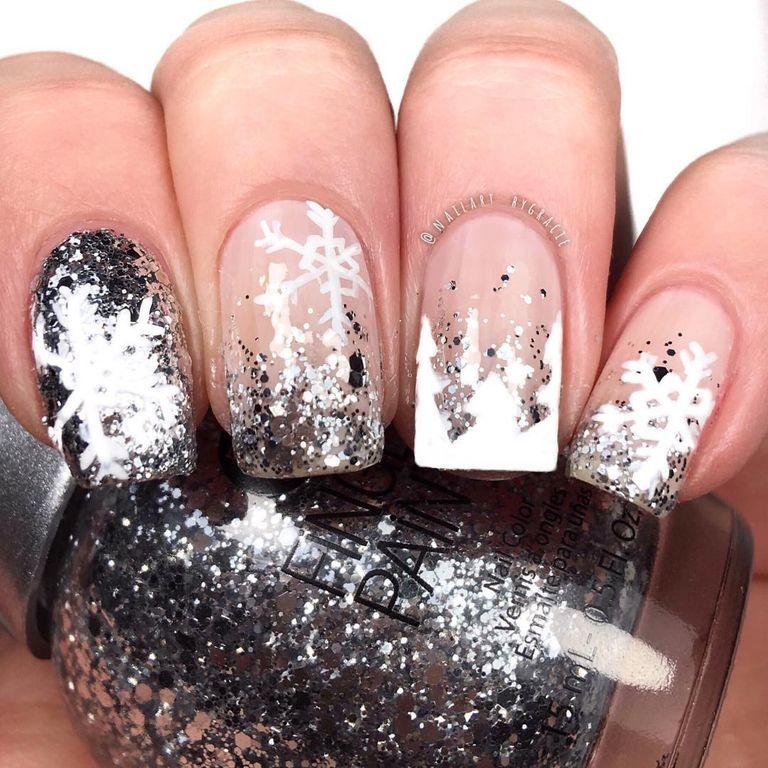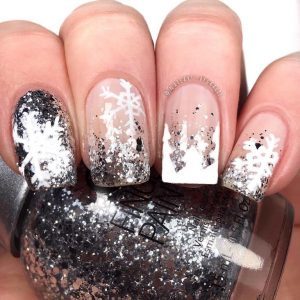 source
5. Santa and Mrs. Claus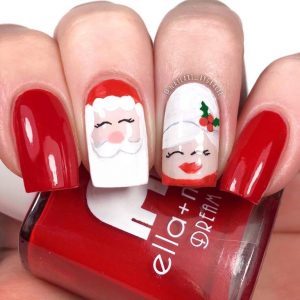 source
6. Sensational Snowflakes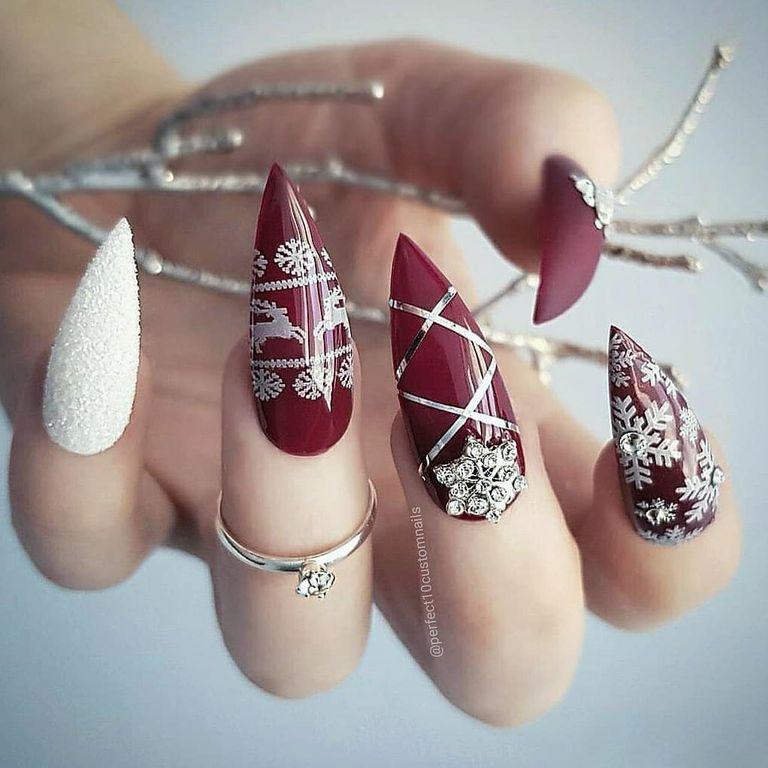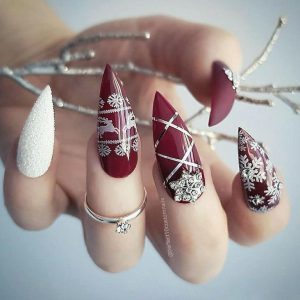 source
7. String Lights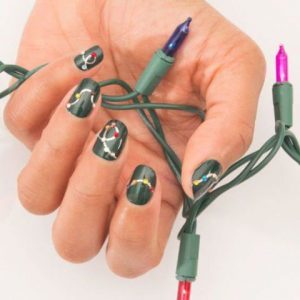 source
8. Matte Reindeer Silhouettes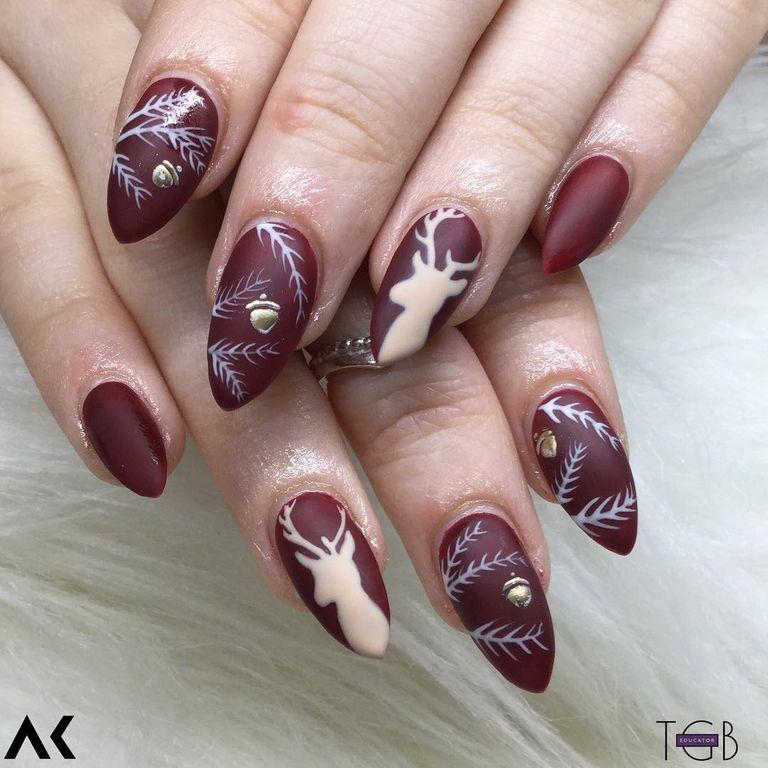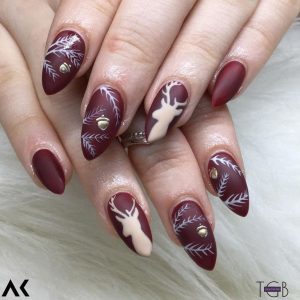 source
9. Snow Globe Nails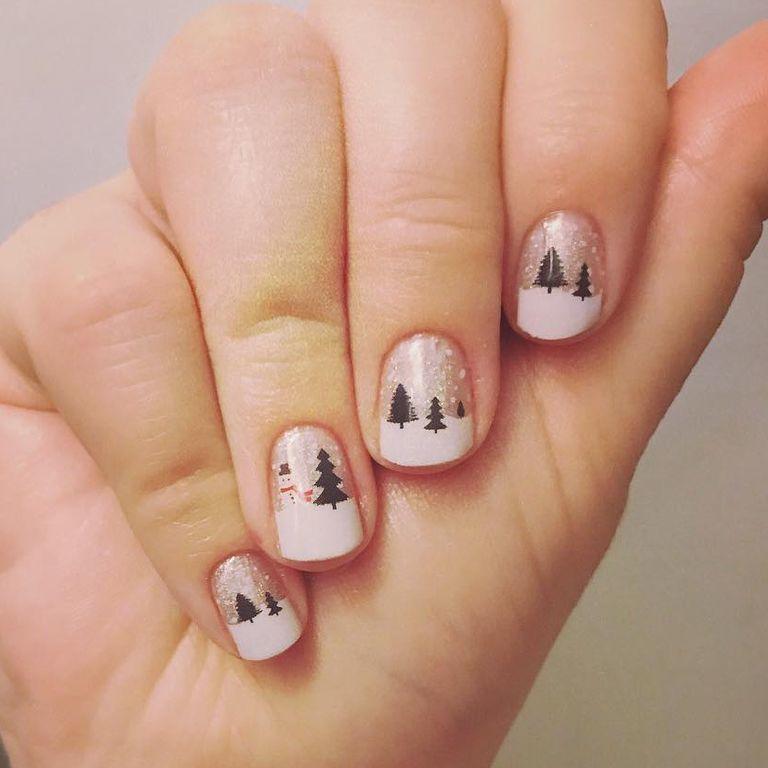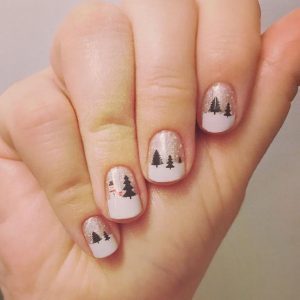 source
10. Snowman Accent Nail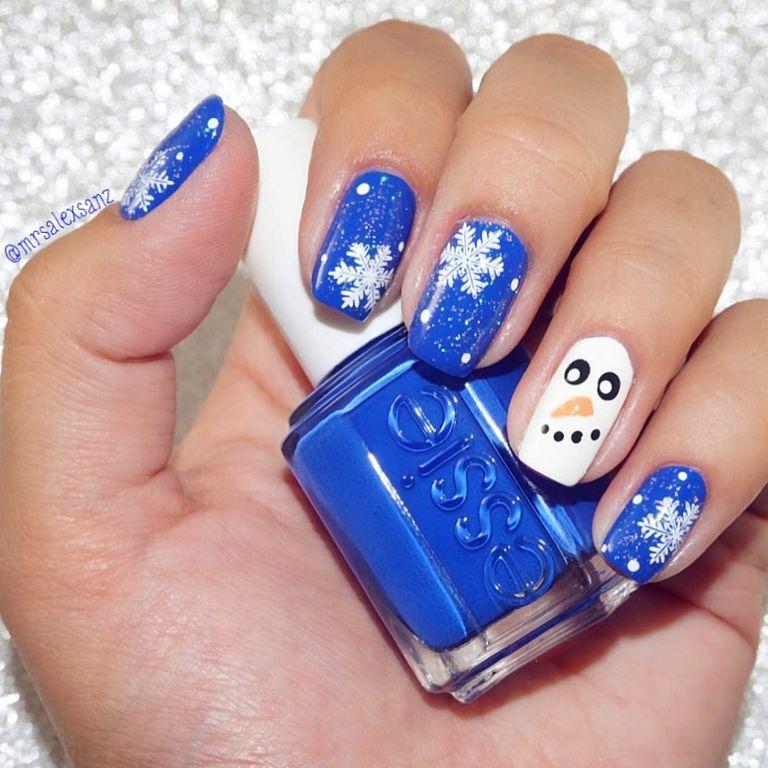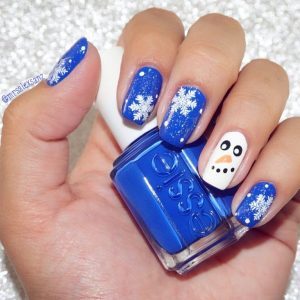 source
11. Holly Berries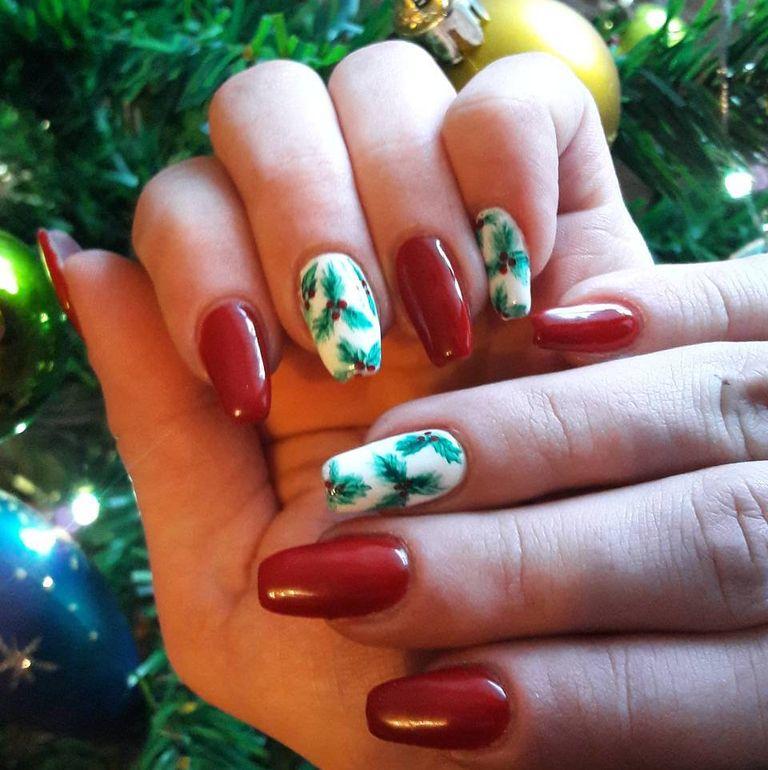 source
12. Twinkling Stars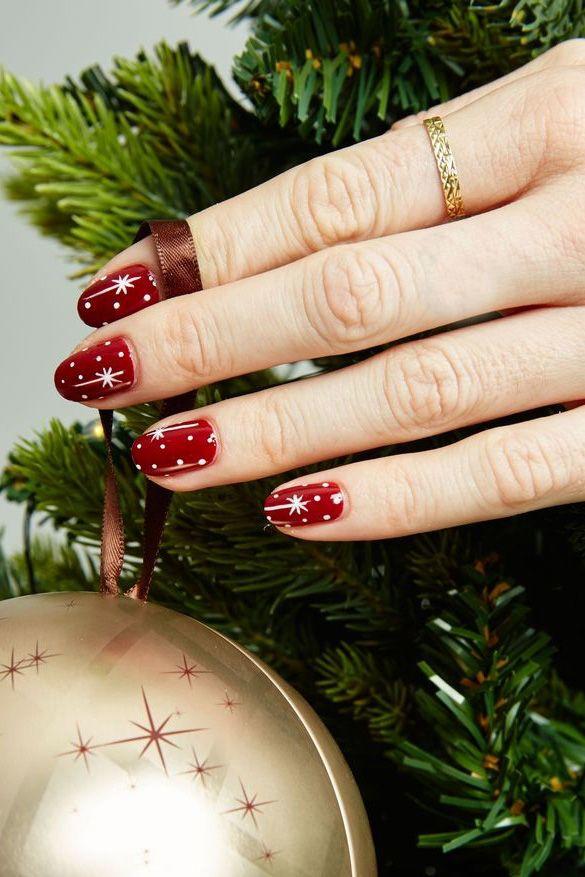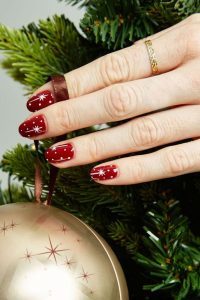 source