Do you feel like you manicure is somehow boring and you want to liven it up a bit and give it some summer feeling? If yes, stay tuned cause in this article you will see some colorful and playful designs that will grab your attention and will put you in the summer spirit immediately. The popularity of colors change as the seasons change, so now that it's summer the neon colors are in trend. A summer can't go without the neon shades and hues and we can spot them everywhere around us. Not only that girls choose to wear neon clothes, they go for neon manicure as well. If you are wondering how to apply the neon colors on your nails, don't miss the Lively Neon Nails Designs That Are Just Perfect For This Summer. The tropical nails will keep you interested as well, and the ones with lovely details are not an exception either!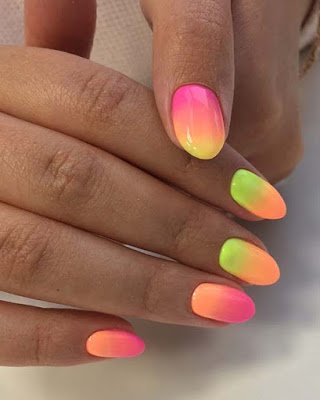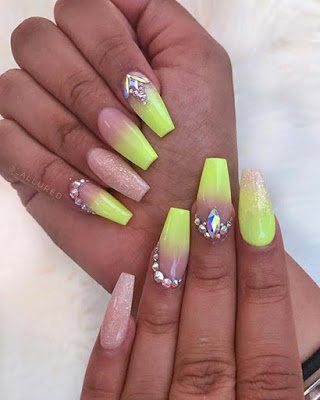 The mismatched nails design is great for this period of the year, so now it's totally acceptable to paint each nail in different color. Get as much shades as you can and try them out on your next manicure.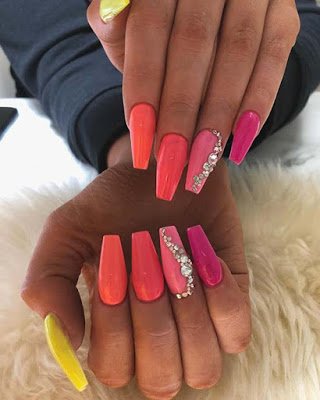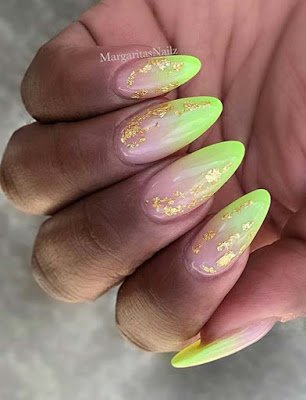 Details can change the look of a manicure completely, so you can pick one nail to be different from all the others by drawing something on it.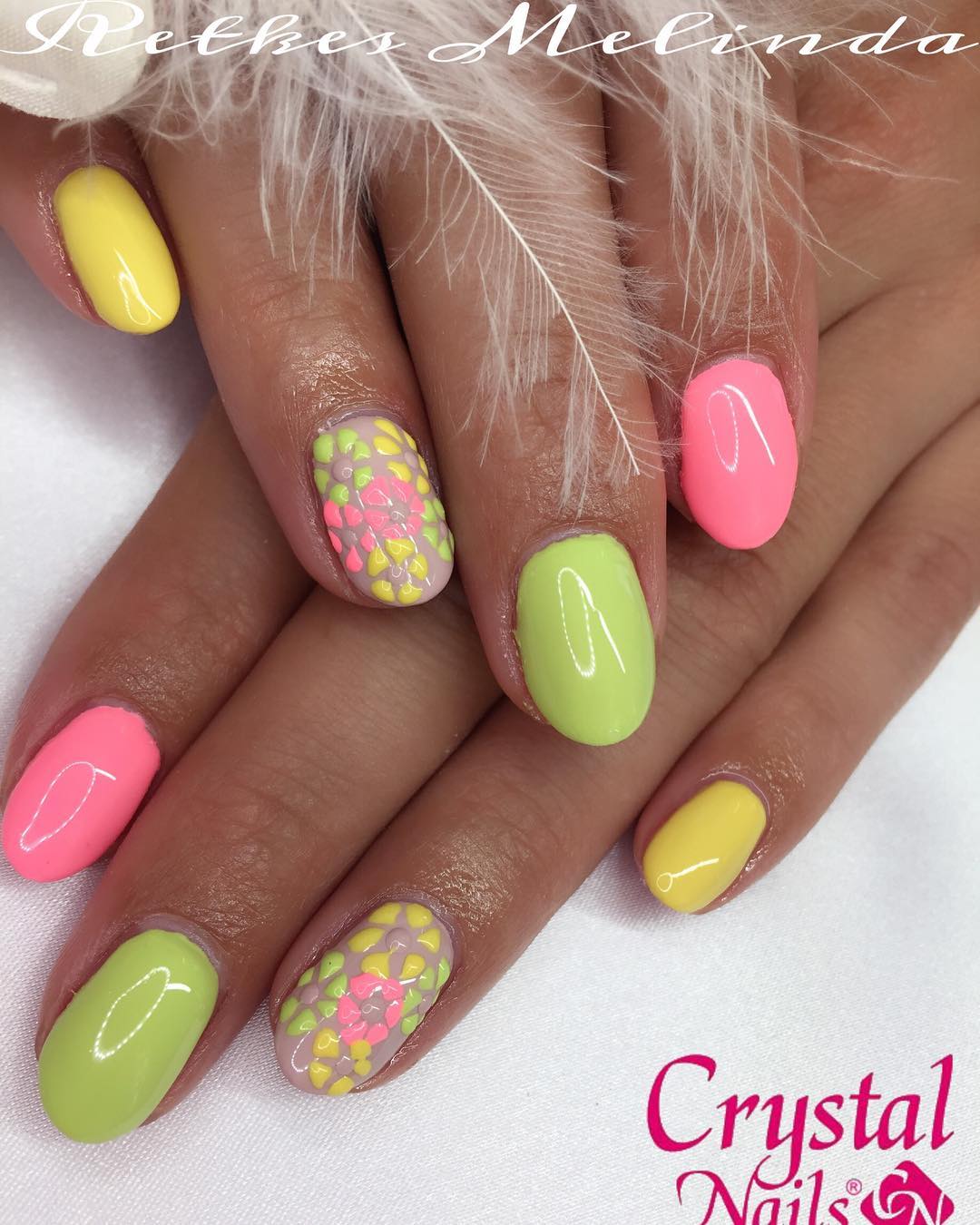 The beach theme is another popular choice for the summer. Get ready to draw some palm trees and bird, and the reflect the lovely summer sunset on the beach.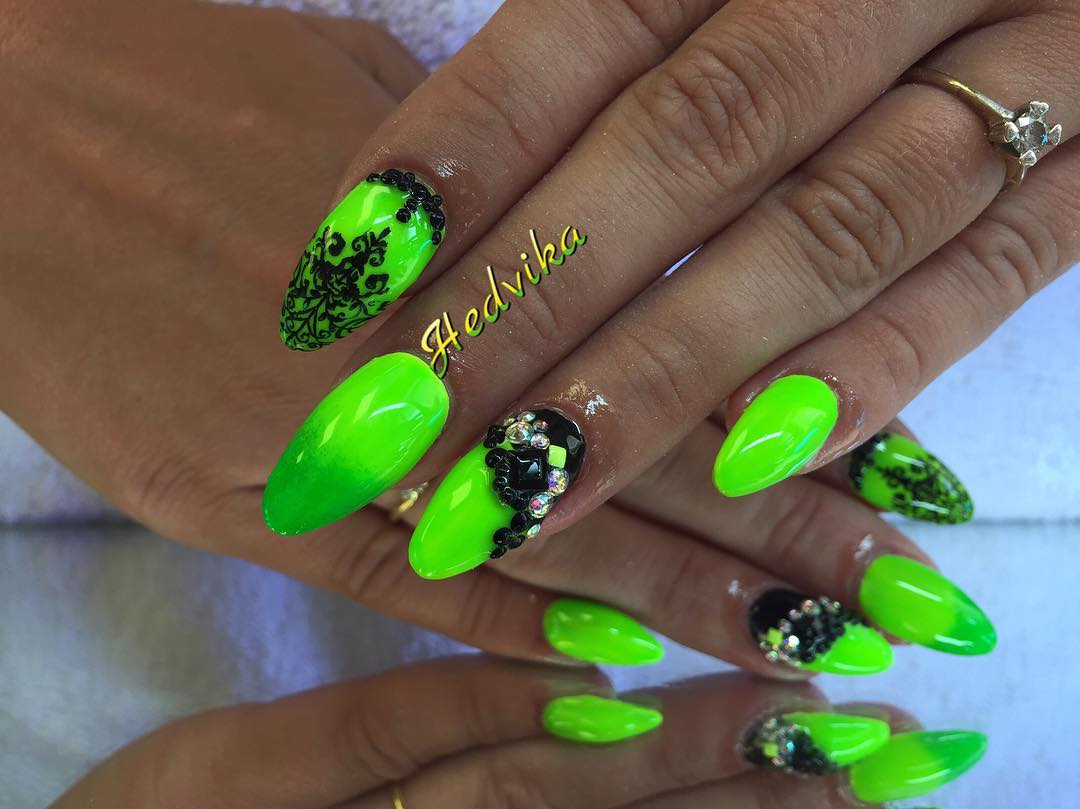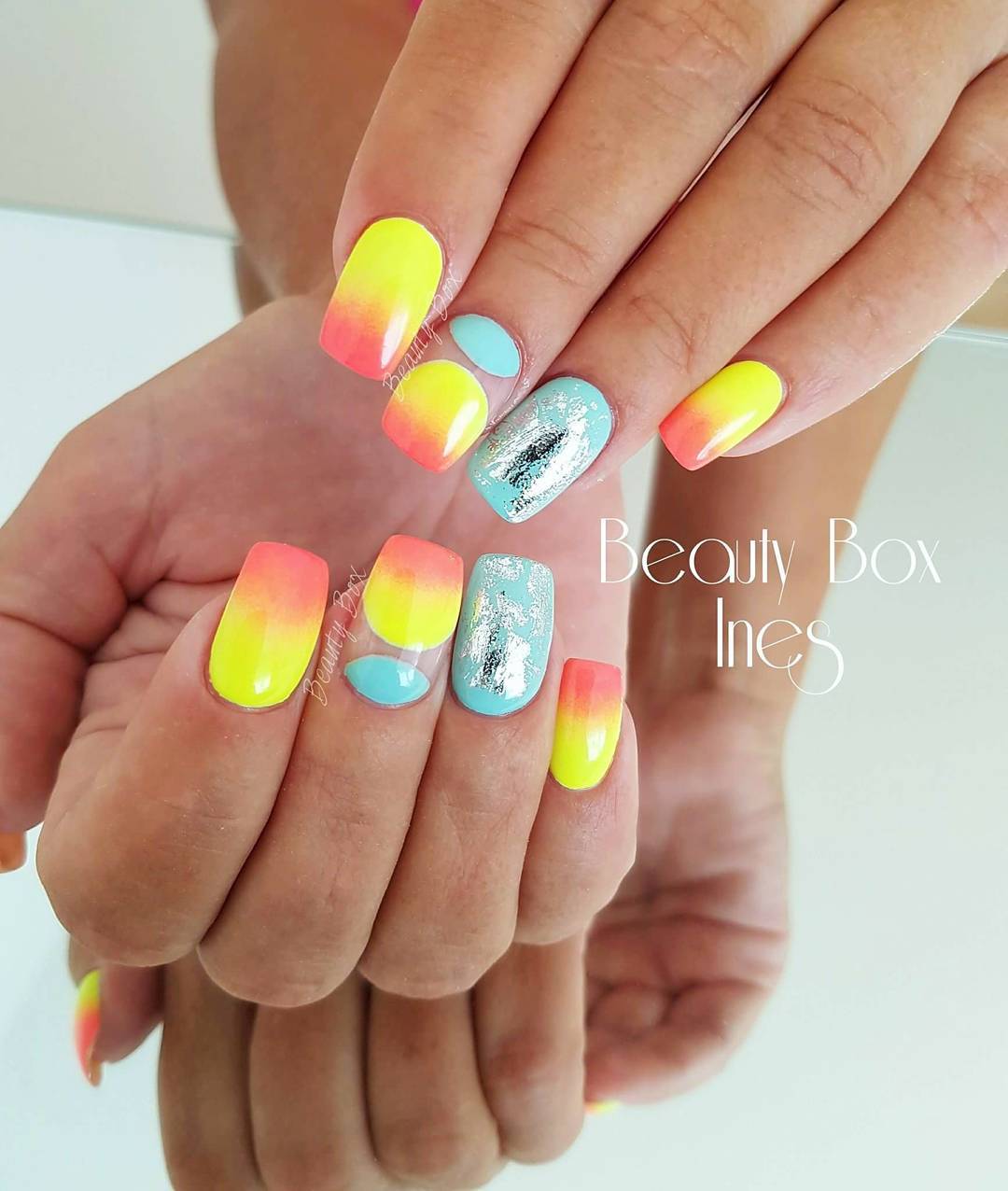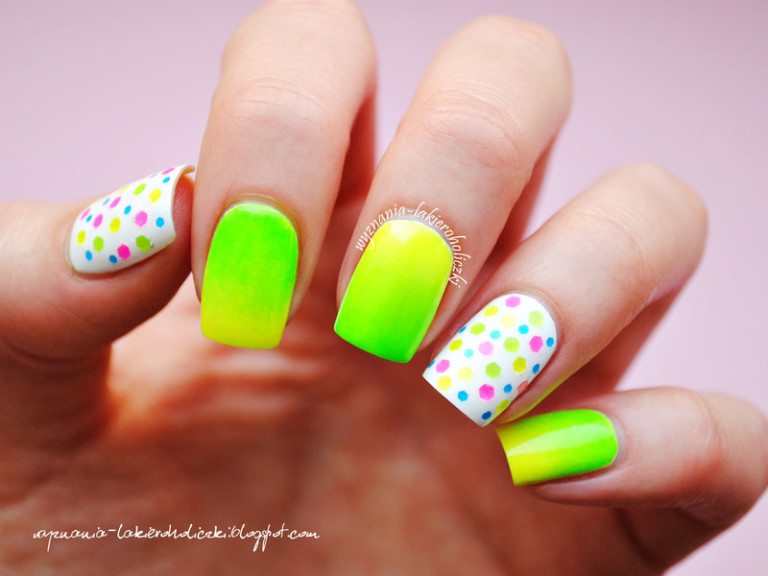 Isn't this zig zag manicure very interesting? Do you see how the green, yellow, orange and pink neon hues are combined in one manicure in an outstanding way?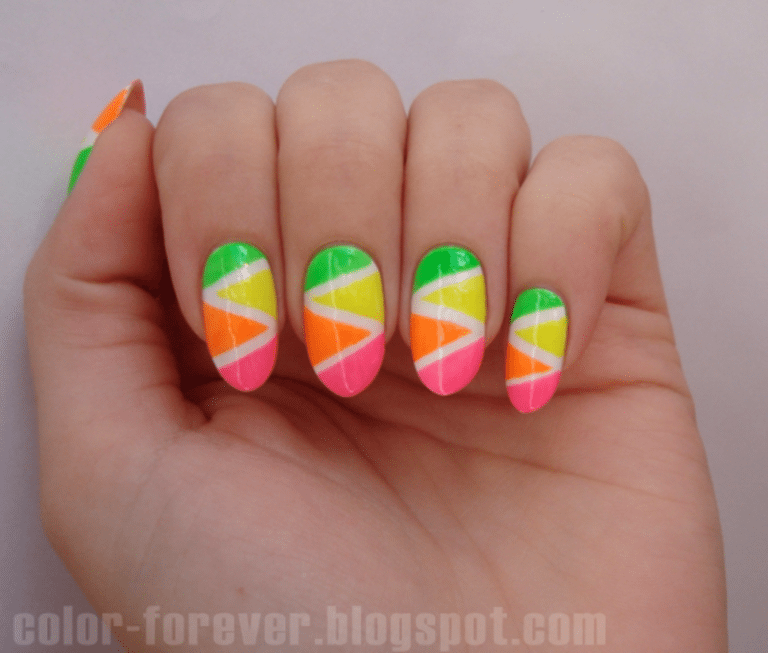 When it comes to a summer manicure, you can feel free to experiment and add tons of different prints on every nail.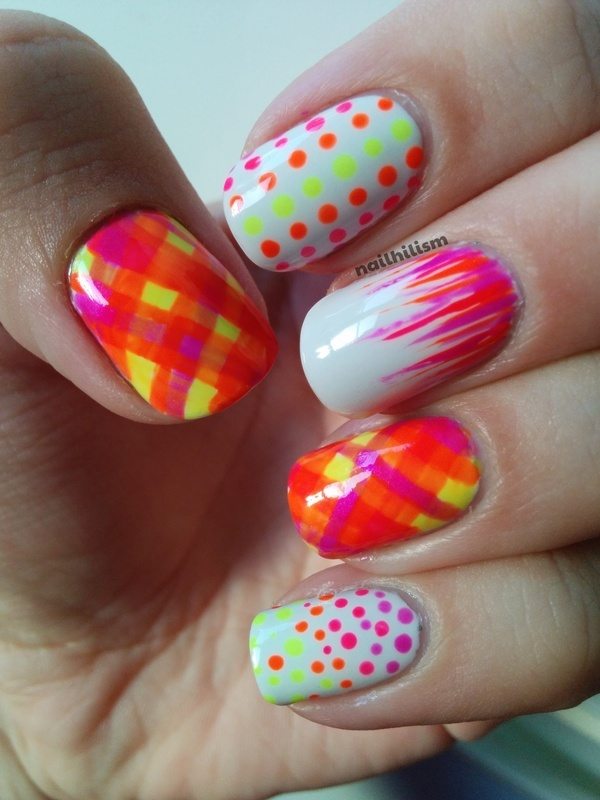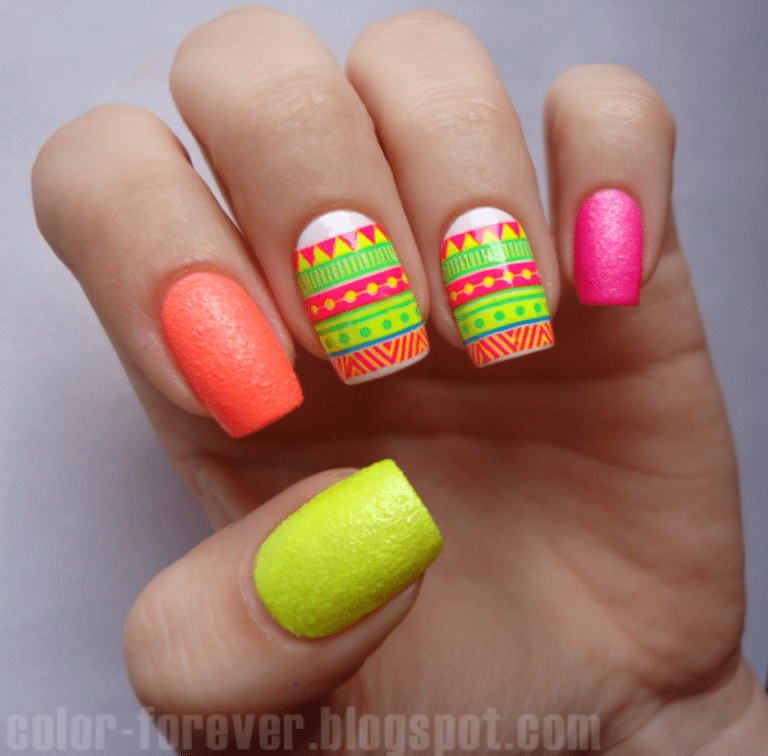 What do you think about this design? Get your two favorite colors and have fun with them!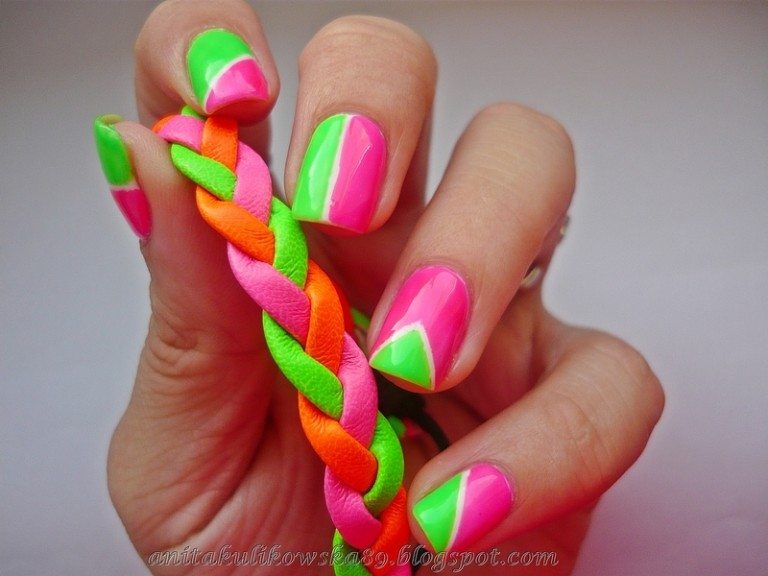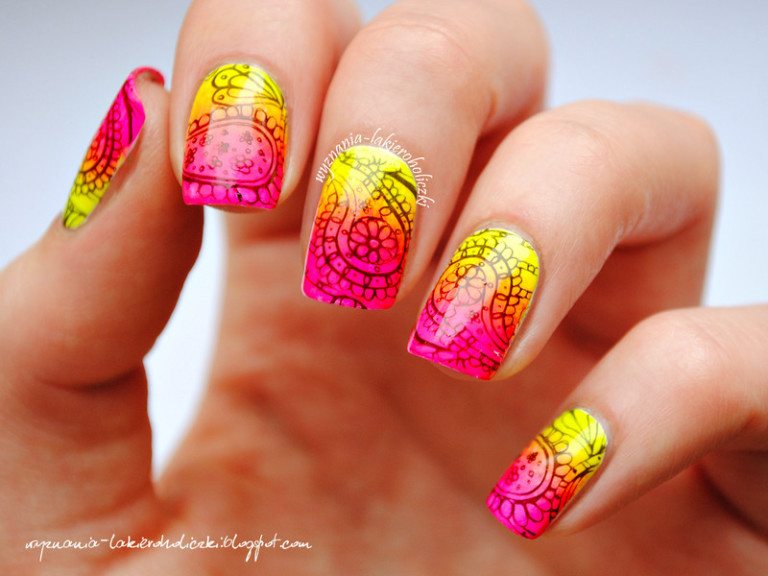 You can never get bored with the neon mancures cause they are super interesting and different from all the rest. I have to mention that they look especially great on tanned skin, so if you have just returned from your summer vacation or you are about to hit the beach, don't forget to take the neon nail polished with you and do some magic. You will look spectacular for sure!