What's the first thing that comes to your mind when you think of a bathroom decor? Not many people decide to add decorations in the bathroom and this is how we get boring bathroom designs which aren't memorable at all. If you are looking for a way to turn your bathroom into an enjoyable and stylish room that will catch the attention of everyone who comes in, then you need to check out these ideas that will help you with the decoration. These Stunning Bathroom Decorations That Will Make Your Bathroom Different From All The Others are a game changer when it comes to bathroom decor. Scroll down and see what will work best for your home and incorporate the idea really soon!
Nautical bathrooms are truly spectacular! This is one of the best themes if you are looking for a thematic bathroom.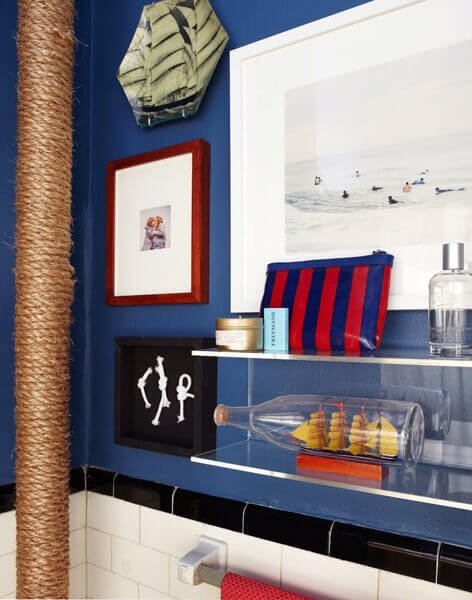 Don't leave walls white and dull but add some wallpaper if you are looking for a quick way to change the way your bathroom looks like completely.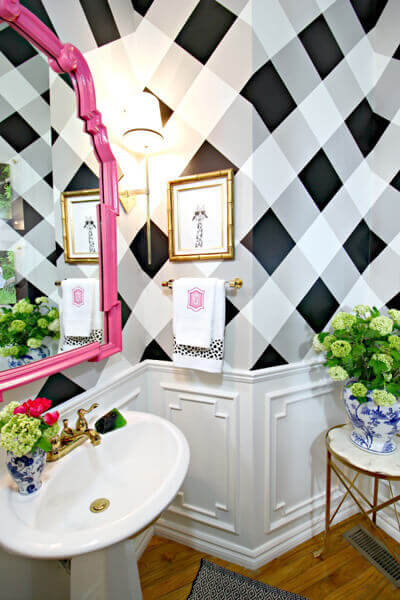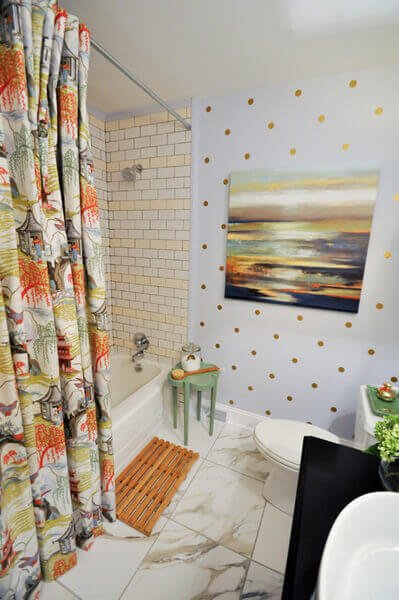 Flowers have the power to make the interior airier, brighter and refresh it with ease, so don't miss to add some flowers in the bathroom too. Just make sure you find the type that thrives into a moist environment or just get some faux ones.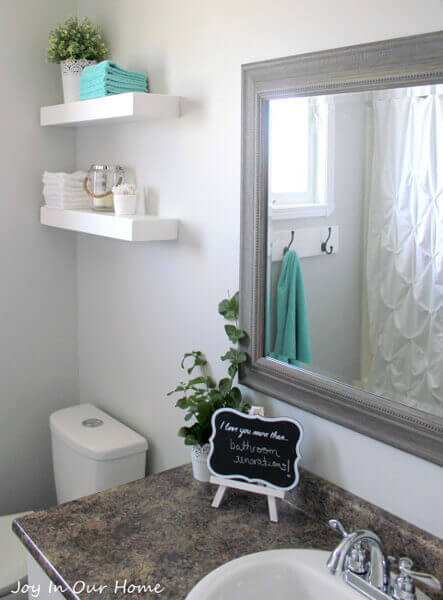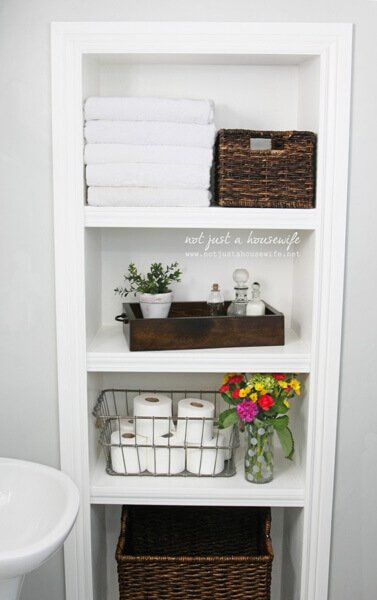 The space just above the toilet seat is most often left empty. Why don't you add some shelves and display some decorations that will enliven the area?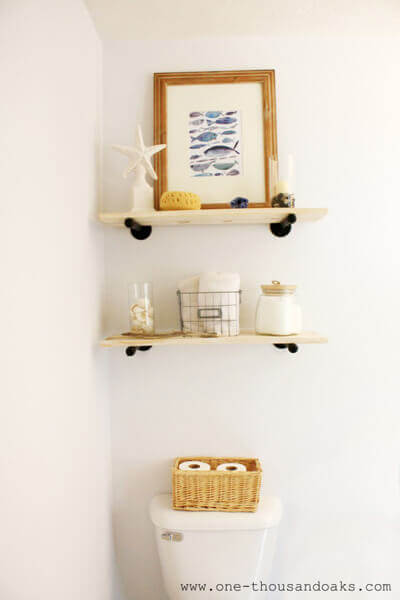 If you didn't think that artistic pieces can find their place in the bathroom, you are totally wrong. Keep in mind to avoid the expensive ones cause they can easily get destroyed over time.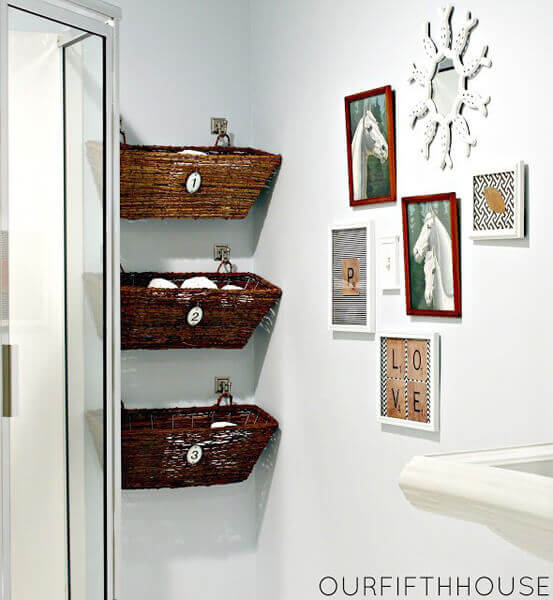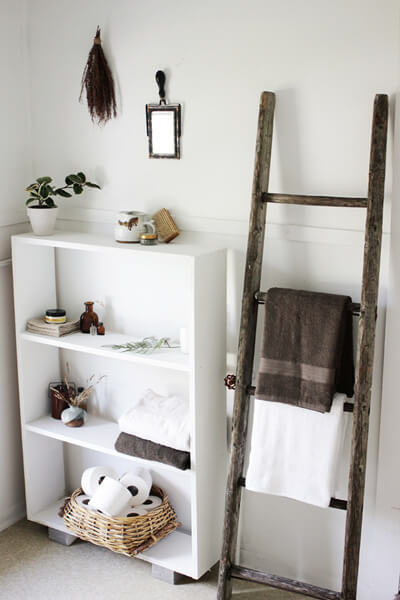 Yup, a cool laundry baskets counts as a decoration. Do you see how this yellow wire basket changes the way the bathroom looks like?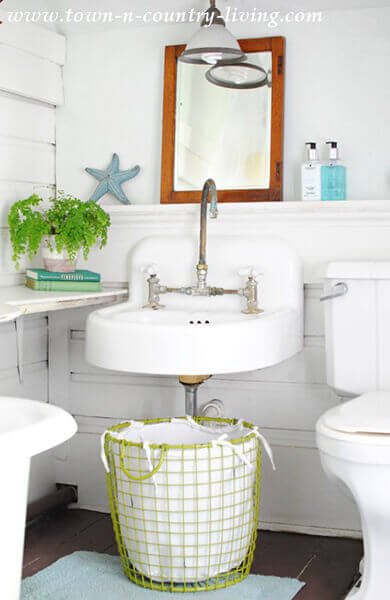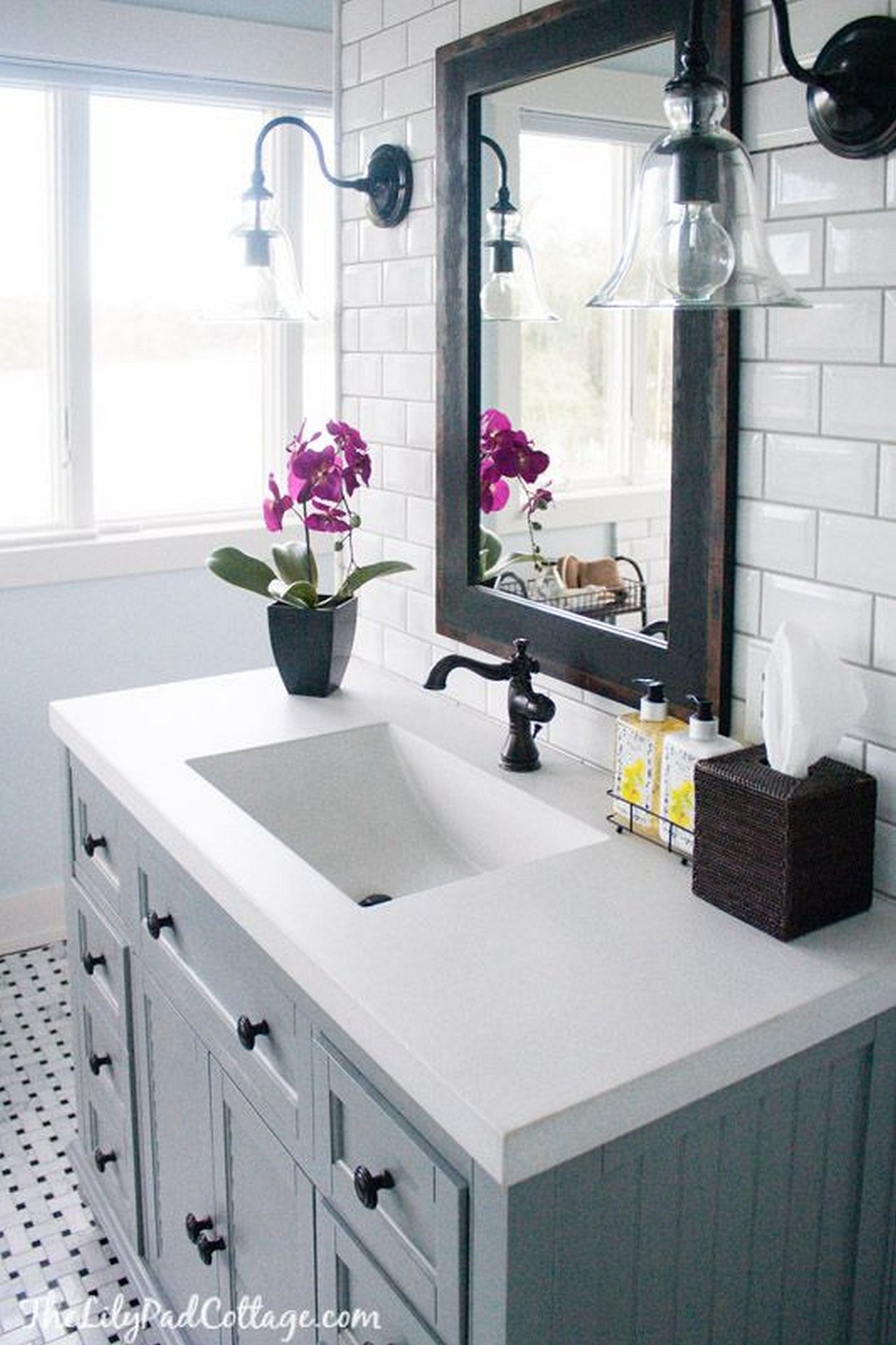 Jars in the bathroom can serve you two purposes, a decorative and a functional one.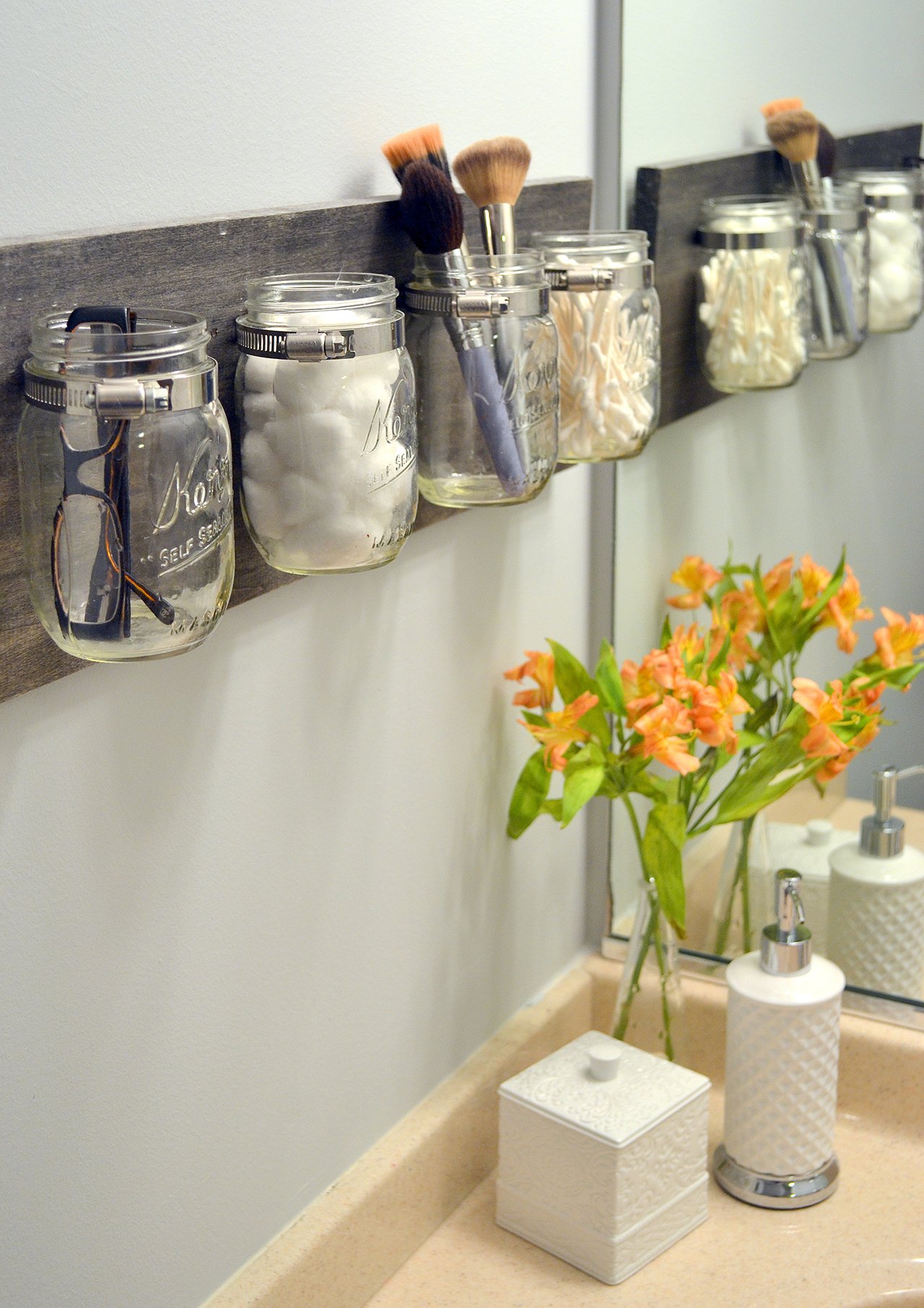 Matching towel and flowers will make your bathroom pretty stylish. I just love the contrasting colors of the wall and the decorations. Don't you?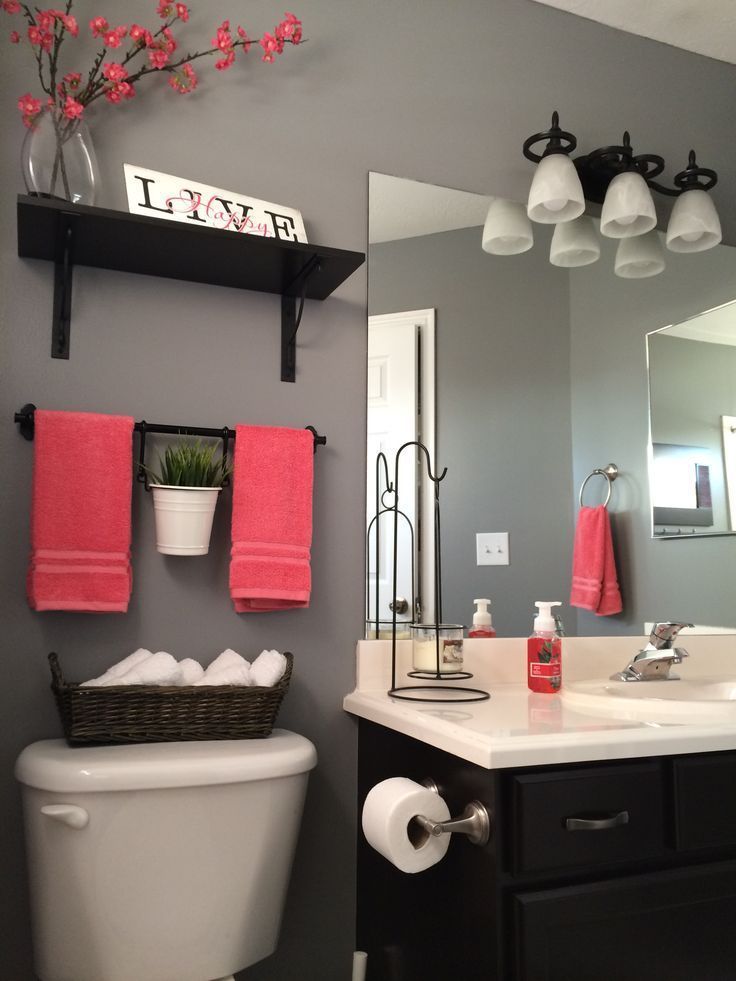 Letter decorations are a hot trend, so you may insert them in the bathroom too. Flush, brush and wash are the three words that are just perfect to fill in the dull wall.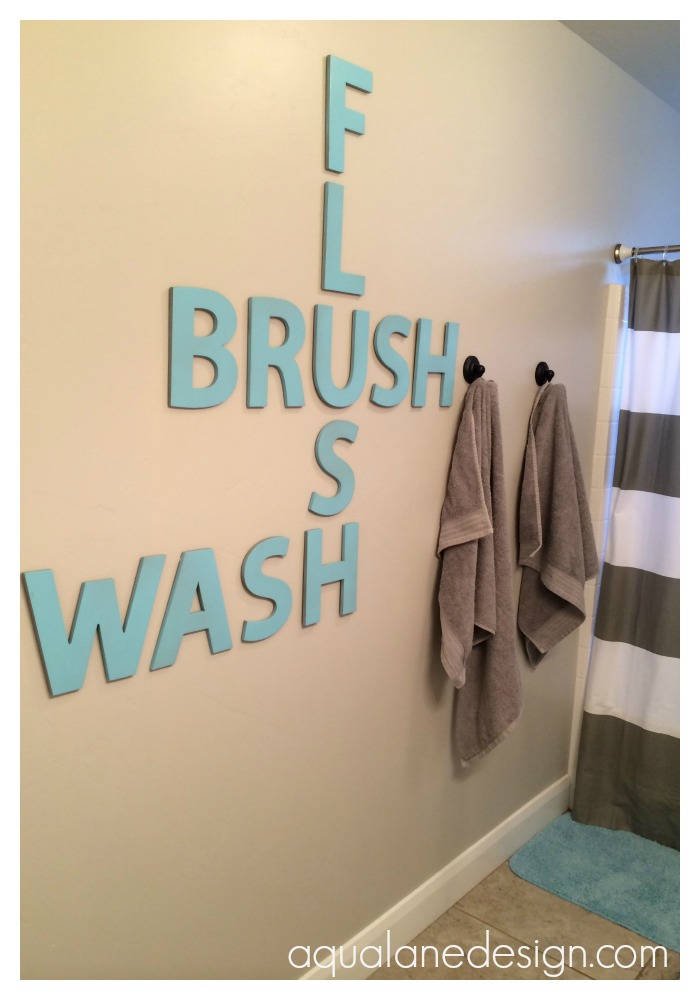 Have you already found the decorations that will work the best for your bathroom?