Easter, spring and pastel colors are my three favorite things when it comes to nails designs when winter ends. If you are about to do a nice manicure to welcome the new season stay tuned cause here I will give you some pretty inspiring ideas that will make your hands look beautiful! Scroll down through the article and see the Eggcellent Easter Manicure Ideas That Will Put You In The Festive Mood. You will be more than happy to recreate your favorite design and put the spring vibes and all those lively colors on your nails after the long gloomy winter. Check them out and see which idea catches your attention the most!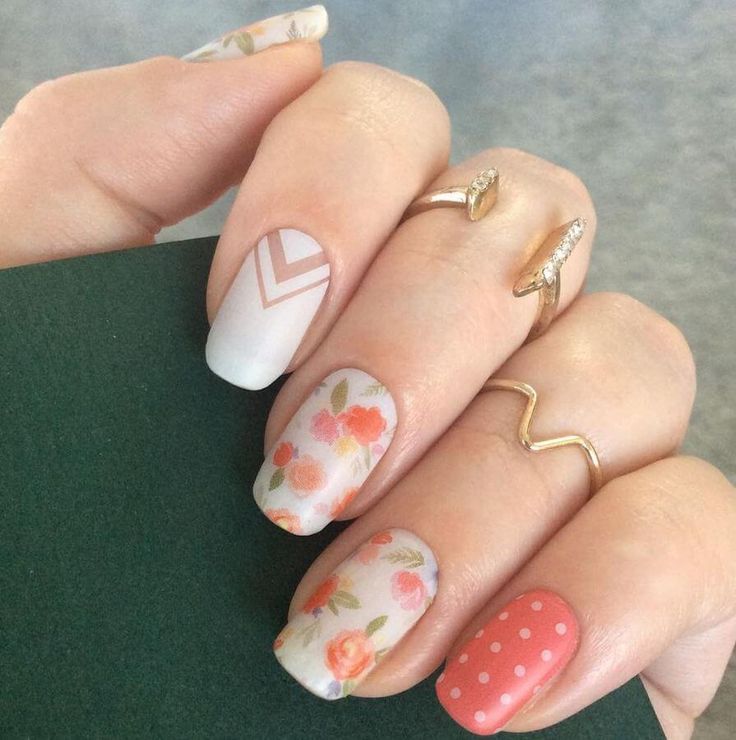 The flowers are blooming everywhere around us and you shouldn't miss adding some floral patterns on your nails as well. They come in so many different shapes and colors, so be creative and make an adorable combo!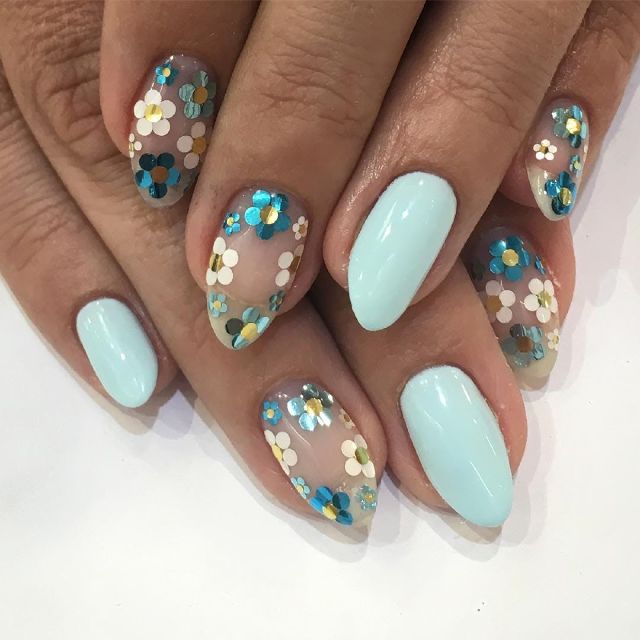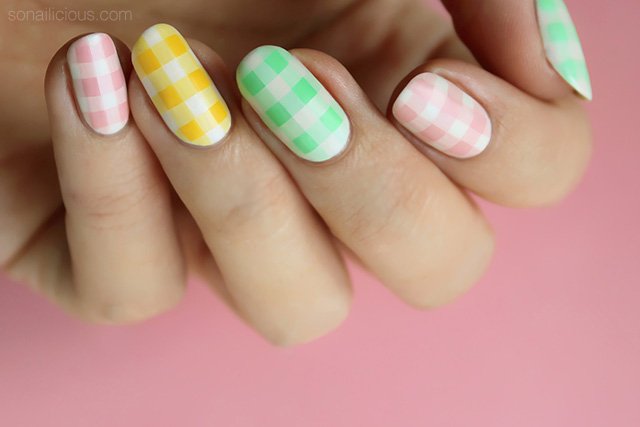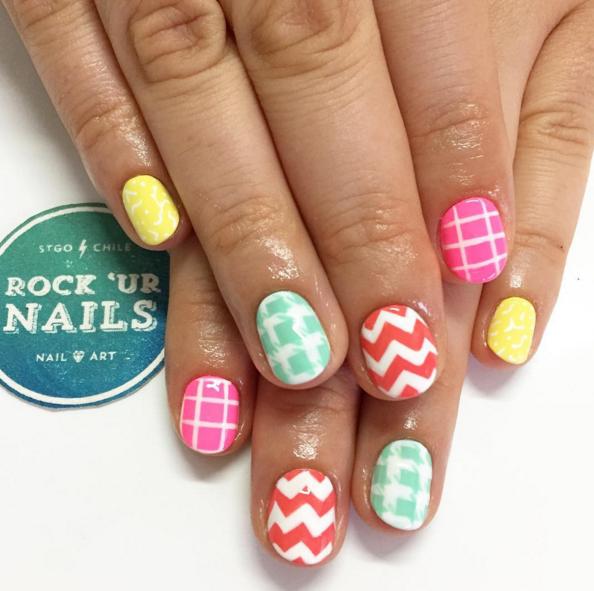 What's Easter without the famous Easter bunny? Easter bunnies are truly inevitable and no Easter manicure should go without one. If you want to keep things classy stick to just one nail and leave the others plain.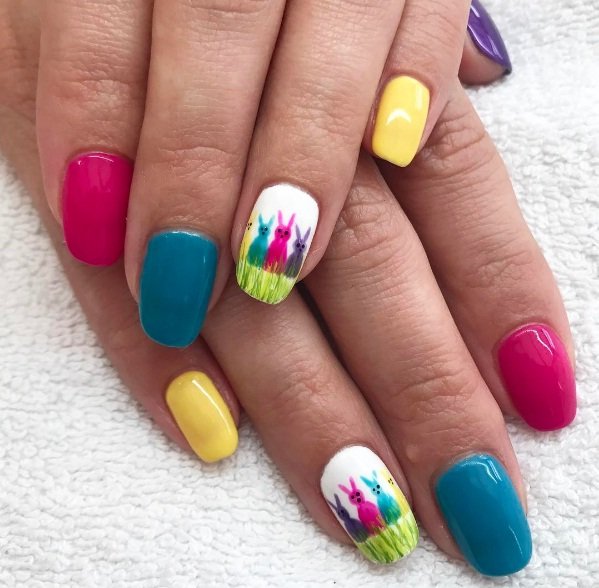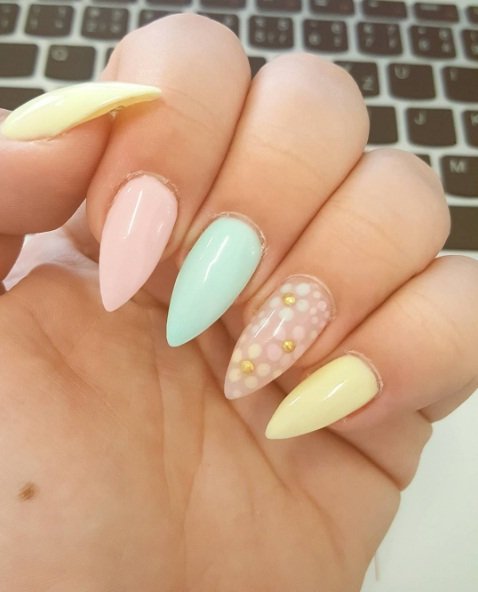 Yup, the dotted manicure is another popular way to do your nails for spring and Easter. Are you up for a mismatched look of your nails? Get several pastel nail polishes and apply different shade to each finger. Then add some white dots and you are done. To make things more interesting you can always draw a chick on one nail and your manicure will instantly get that festive Easter spirit.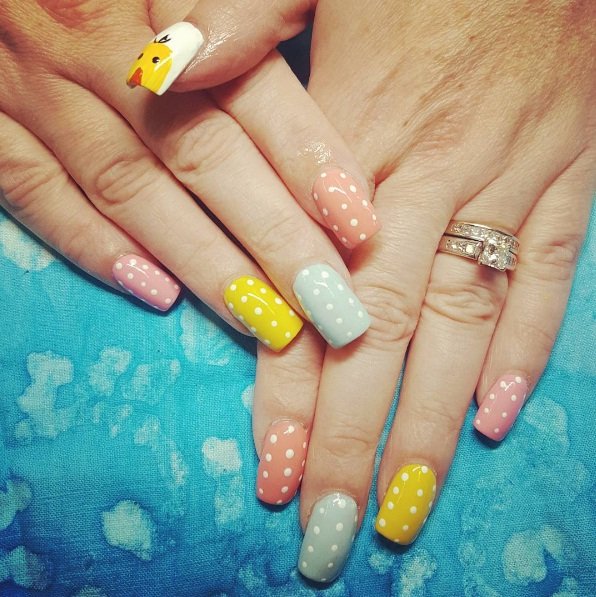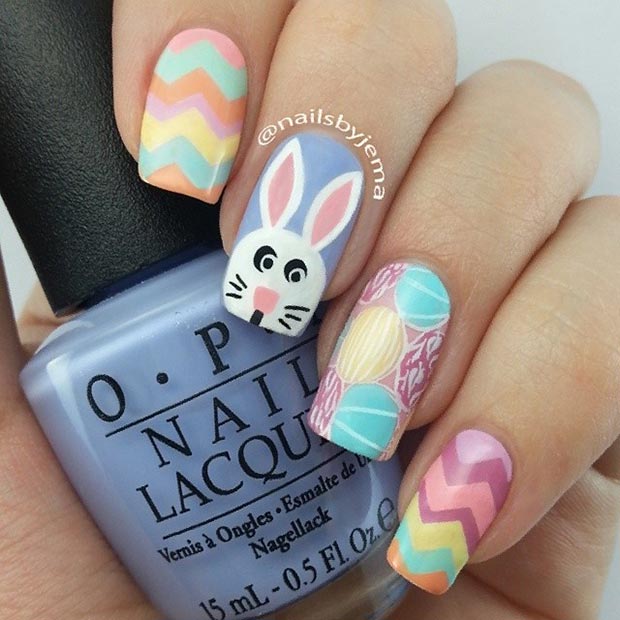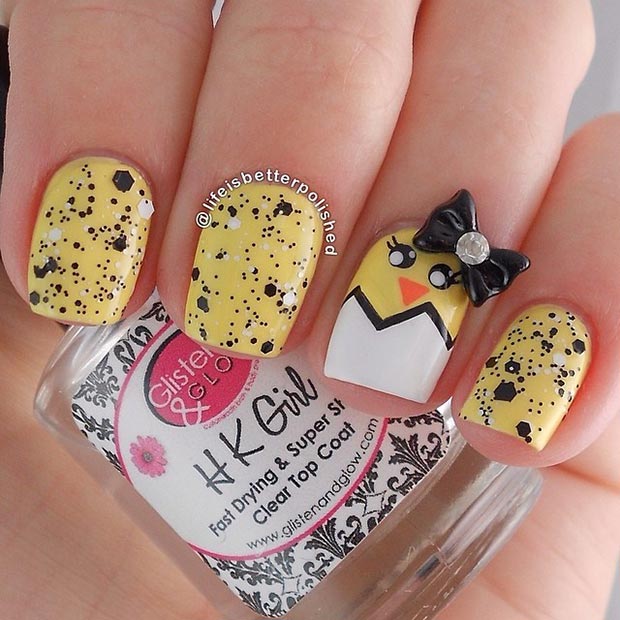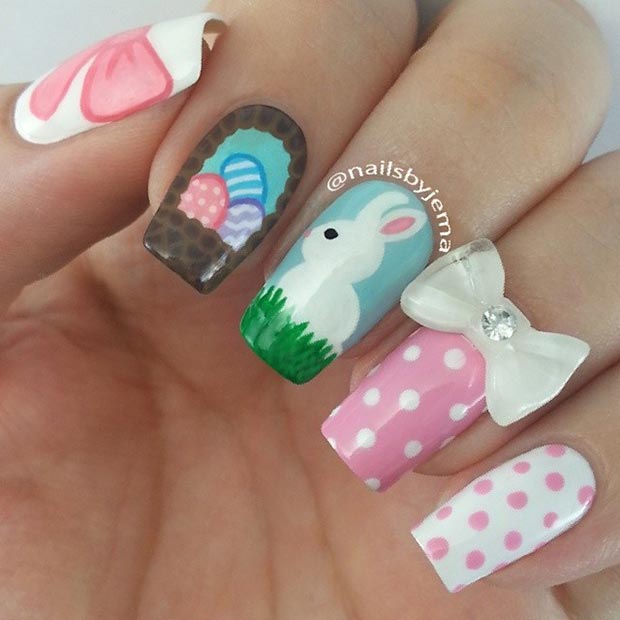 Spring is all about different colors, so it seems that now it's the perfect season to experiment with colorful nail designs without feeling guilty. Are you in the mood for some glitter together with the Easter bunny? It's totally acceptable.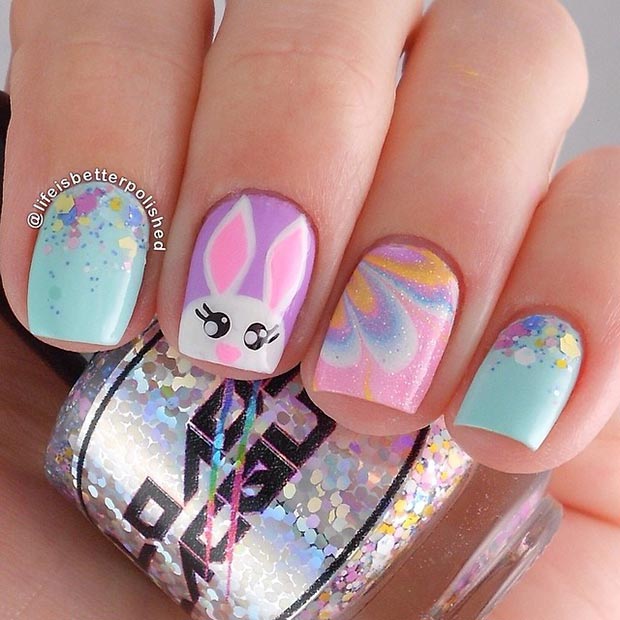 There's something special about ombre nails. They always manage to get my attention and the manicure idea below is next on my list. How do you like it?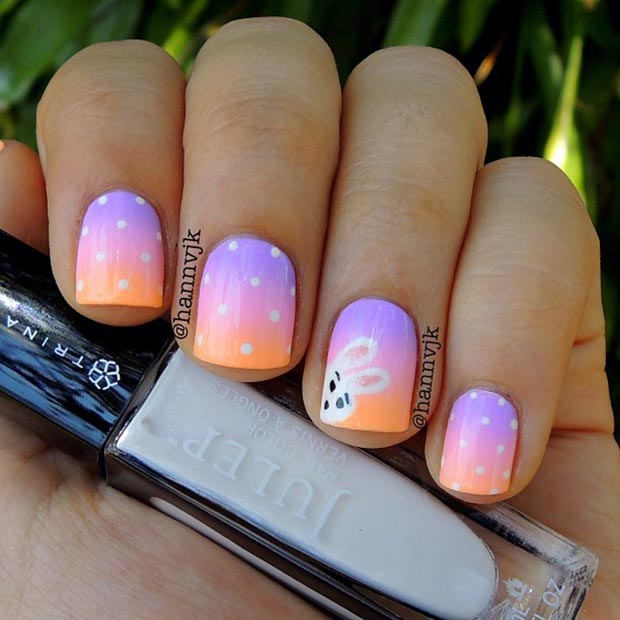 Decorating your nails for Easter is like decorating the Easter eggs. Apply the same patterns on your nails too and see how you get tons of compliments.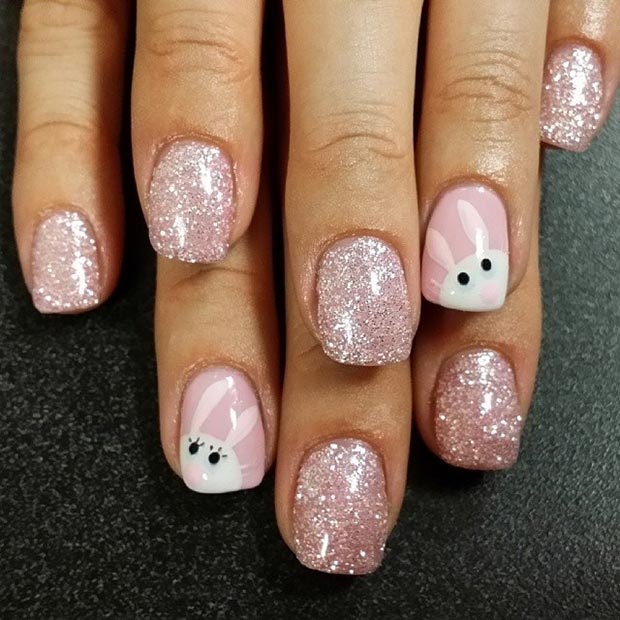 Here's another nails design that I would love to try as soon as possible! Let me grab my nail polishes and start as soon as possible, so I can have time to give more of them a try!