Are you a fan of skateboards and you enjoy this sport for many years? If yes, you probably have tons of old skateboards in your basement and you haven't got a clue what to do with them. Some of them must be broken, other worn off and you don't like the rest of them, so you have decided to buy some new ones. I know that it's hard to throw them away cause you are somehow connected to them and you don't want to see them in the garbage. Well, why don't you do some crafts which will help you make them a part from your living space? Old skateboards can get completely new lives and purposes and you will see that they can be pretty useful in your interiors. Check out these Super Cool Ways To Repurpose Skateboards And Make Them A Part From Your Home Decor. You will be more than glad to display them and show them to everyone!
Stool
We are never enough of seating options and when guest arrive we are always looking for an extra spot. Why don't you turn your old skateboard in a stool which you can use both inside and outside your home?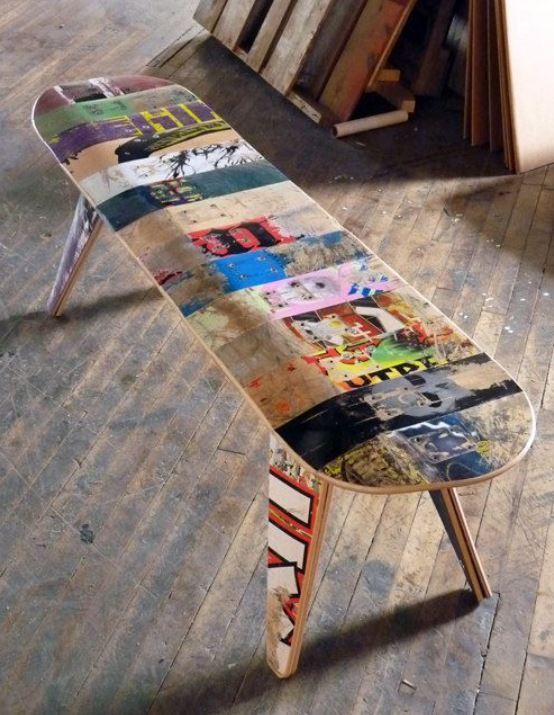 Lighting Feature
A unique lighting feature makes all the difference in an interior, so make your speak volumes about you and your lifestyle. Everyone will notice your passion for skateboards as soon as they walk through the door and spot the skateboard light!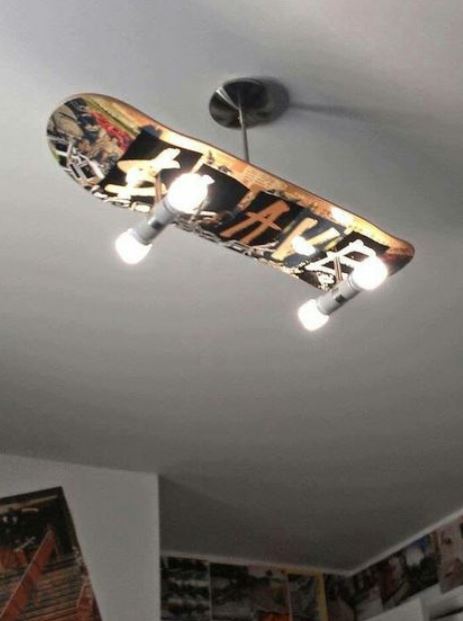 Benches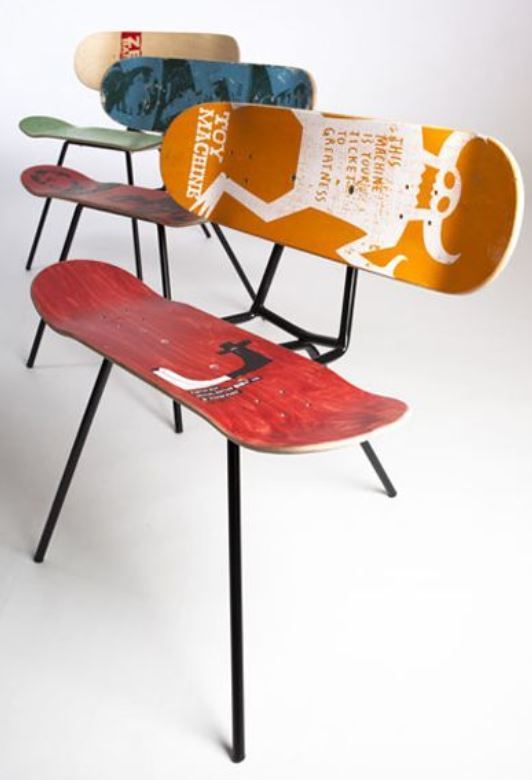 Drawer Handles
This is a great way to make use of broken skateboards. Do you see how these drawer handles make a statement?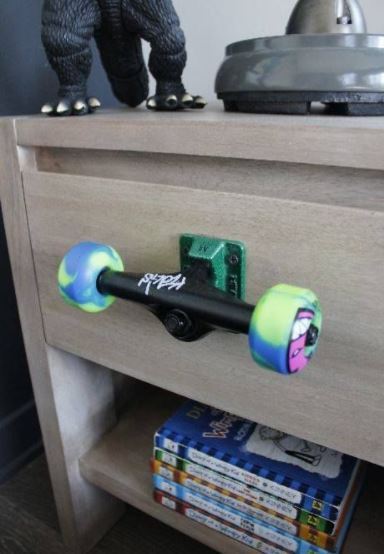 Magazine Rack
Magazine racks are simply amazing cause they keep our place tidy and all the magazines and newspapers into place. Hold yours in this awesome skateboard magazine rack!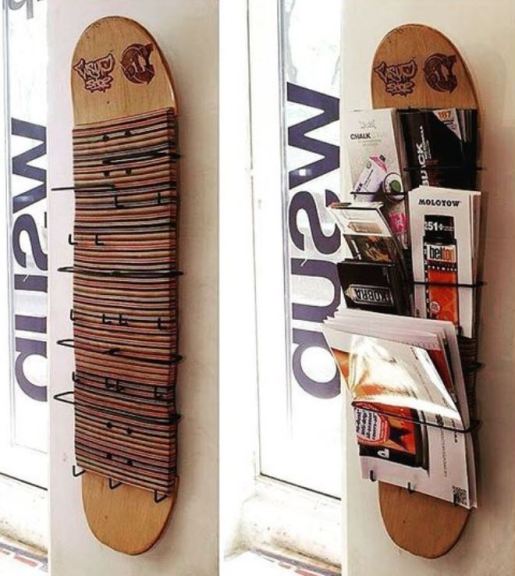 Toilet Paper Holder
Have you seen a more original toilet paper holder? I don't think so! Add this to your bathroom and see how everyone says wow!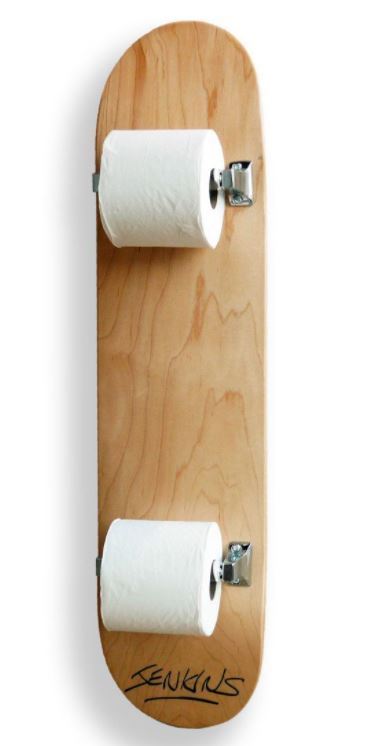 Lamp
Your bedroom will look urban with this lamp, so get down to work now.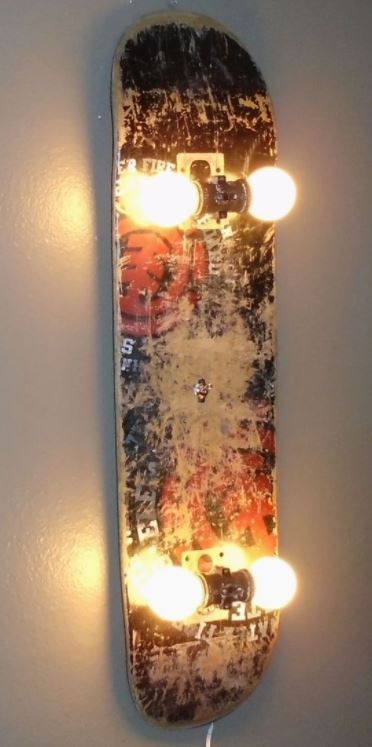 Wine Rack
Do you enjoy wines at your own home? Then you have to combine your love for wine and skateboard with this amazing project.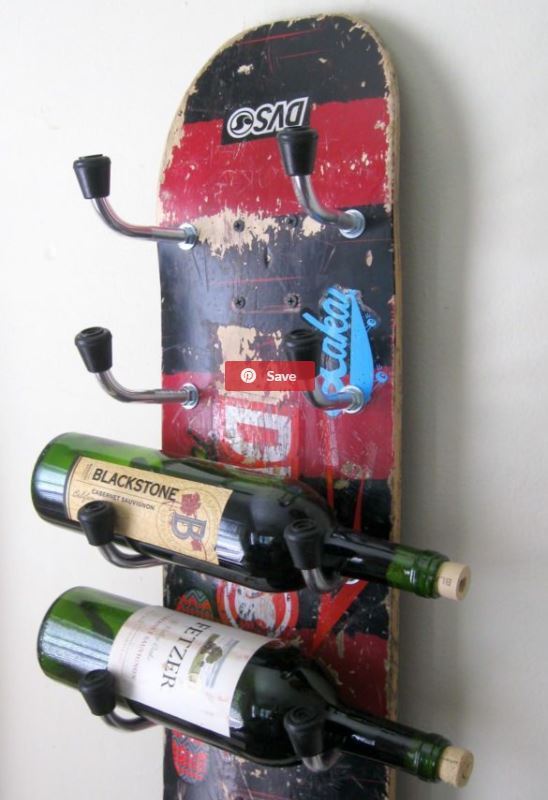 Shelves
Skateboard shelves come in tons of different designs, so make your pick and see what will work the best for your space.