If you have already check out our article about DIY planter markers and you are feeling really bad cause you don't have a garden and you can't grow your own plants and herbs, don't worry. I have an idea that will console you at least a bit and will give you the chance to grow something in your own home. Yeah, growing things indoors is also a possibility especially when it comes to herbs. They are plenty of ways in which you can create your own mini garden inside your living space and here you will get only the best ideas. These Stupendous Indoor Herb Gardens That You Can Easily Make On Your Own will give you the chance to cook your meals with some awesome spices. Every meals will taste better once you add your herbs in it, and if you are impatiently waiting to see the possible designs, don't wait anymore and just scroll and enjoy!
These upside-down herbs will look great in your kitchen and you can easily grab what you need while cooking.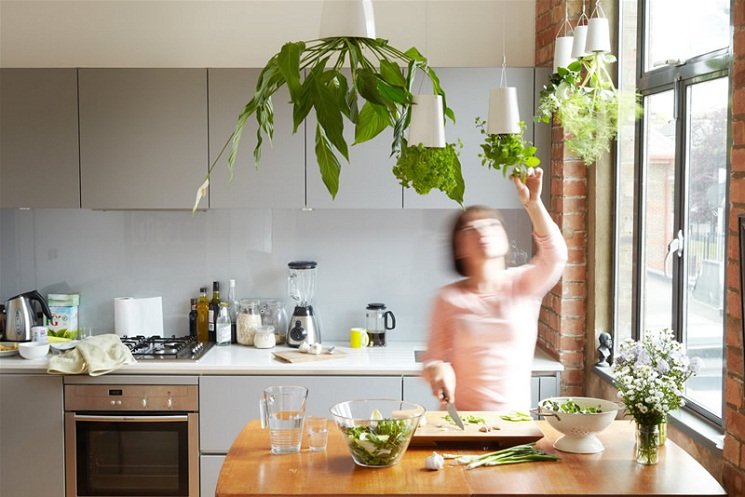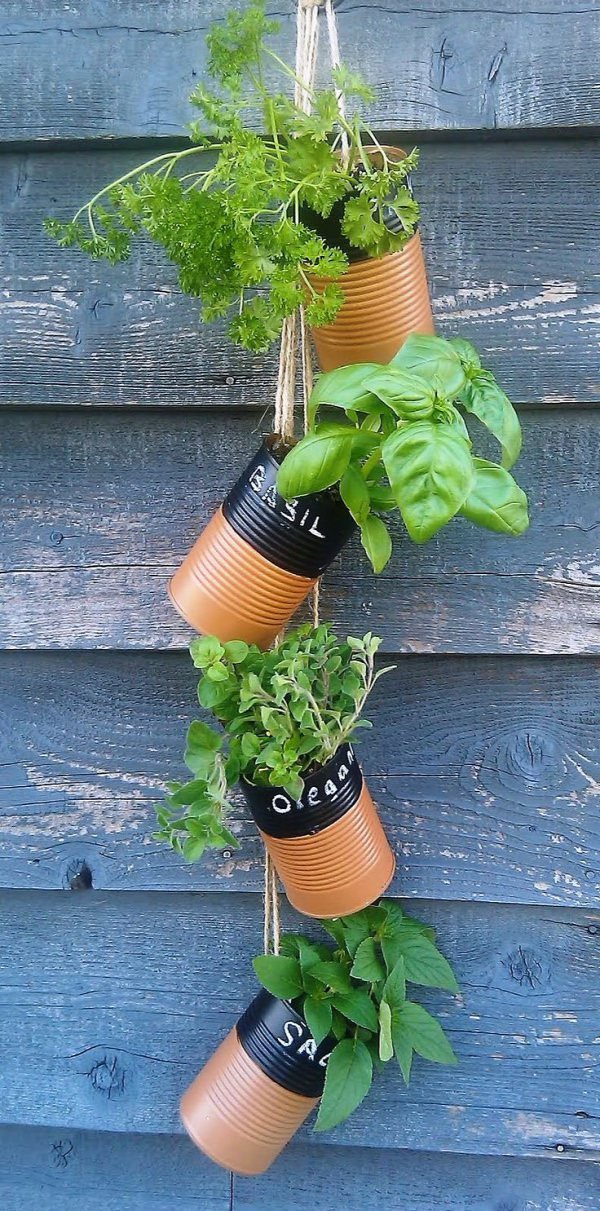 All you need is a big terracotta pot! Fill it with everything that comes to mind and get some ideas from the link above to make your own plant markers and label everything.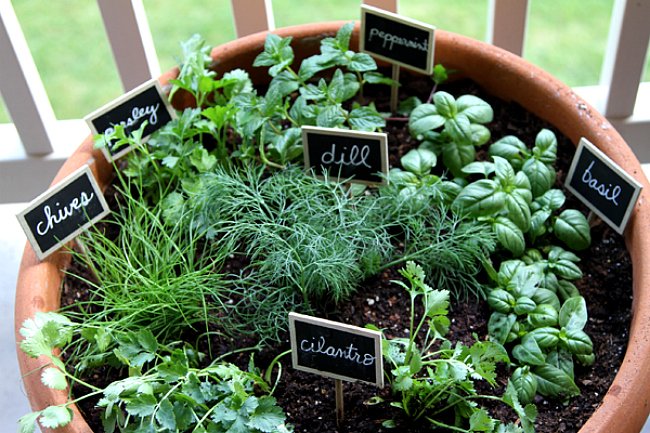 For those of you who live in a super tiny place and you always use the excuse that you don't have enough space to create your own herb garden, this is the perfect design for you. Use a pegboard and some mugs in this smart way and grow your own herbs.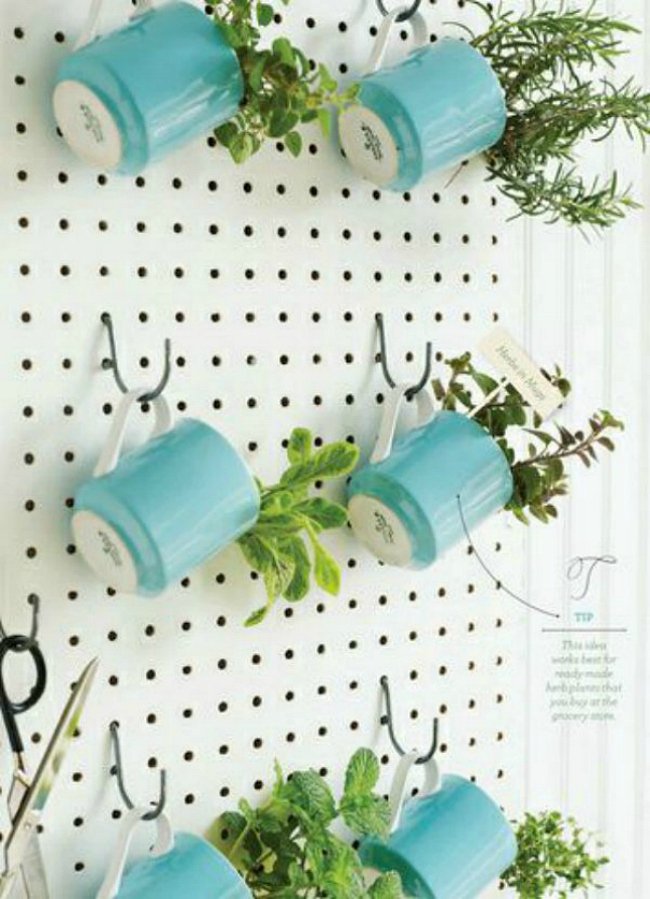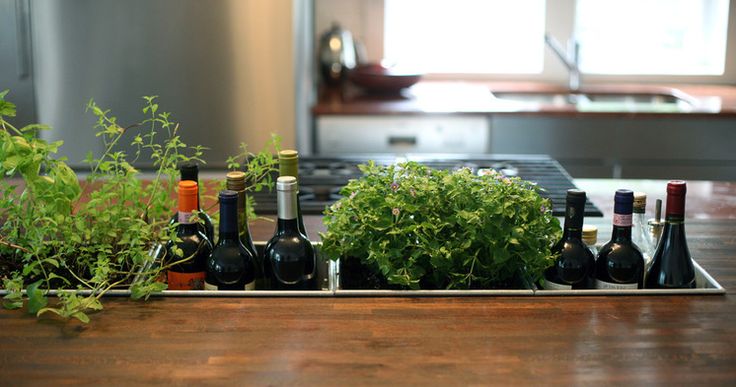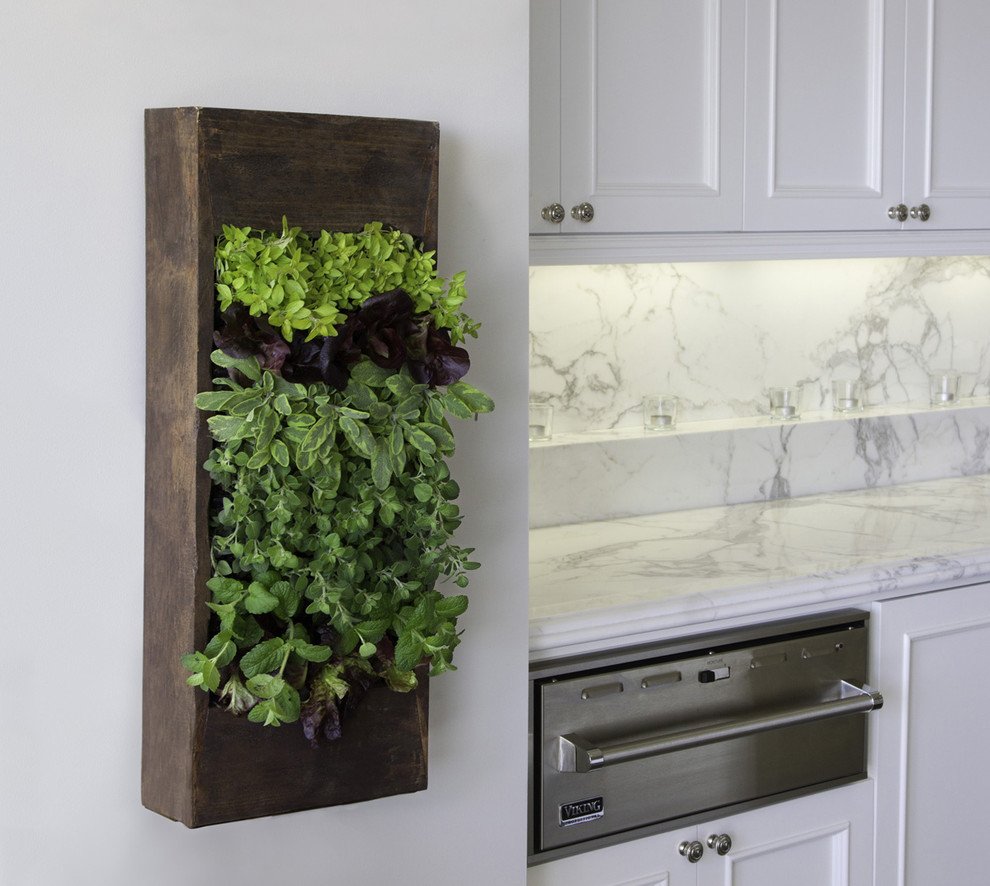 Has it ever come to your mind that you can use rain gutters to create a mini indoor garden? It's such a wonderful idea, isn't it?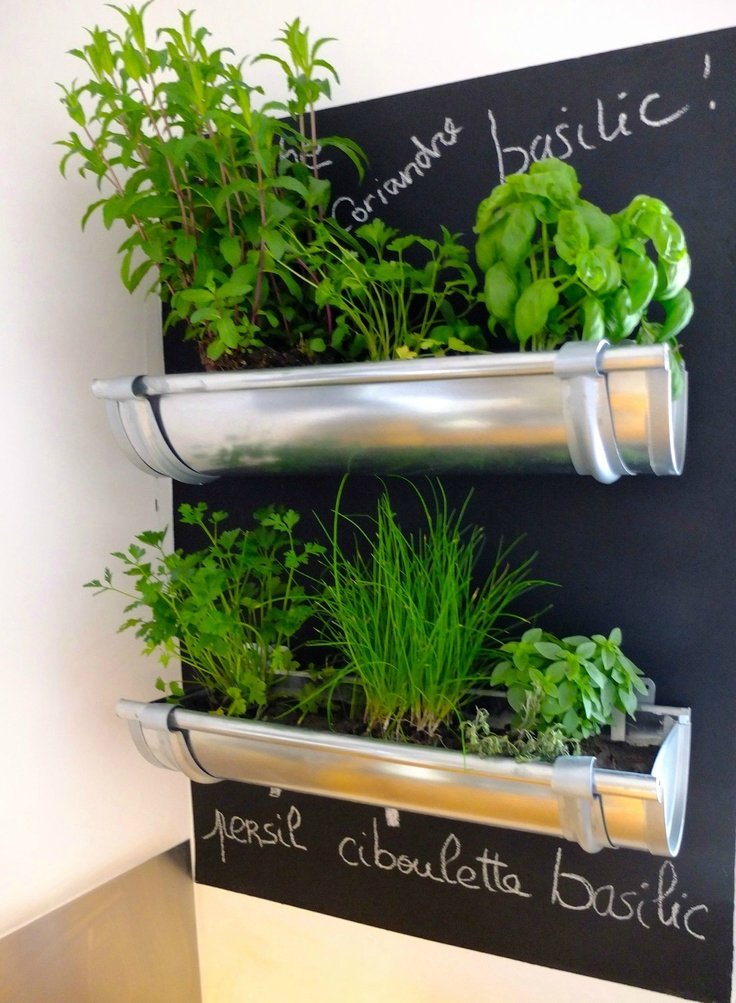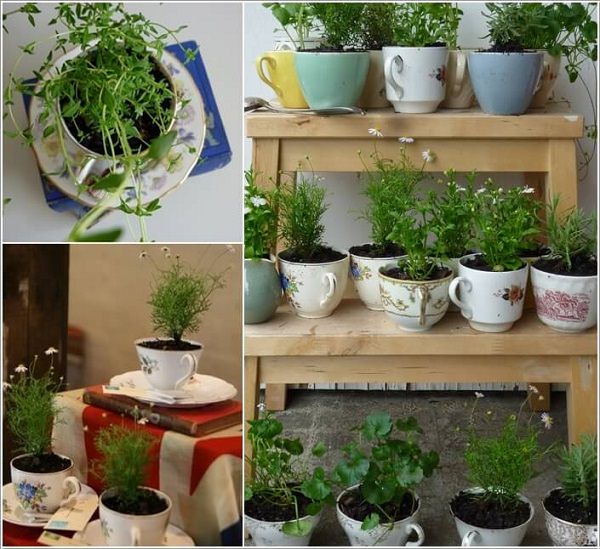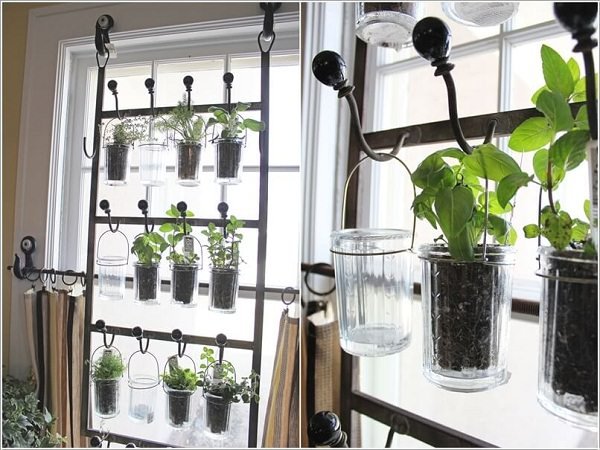 Are you a fan of recycling? They are a millions of ways in which you can recycle things to create an indoor herb garden. Check these ideas out!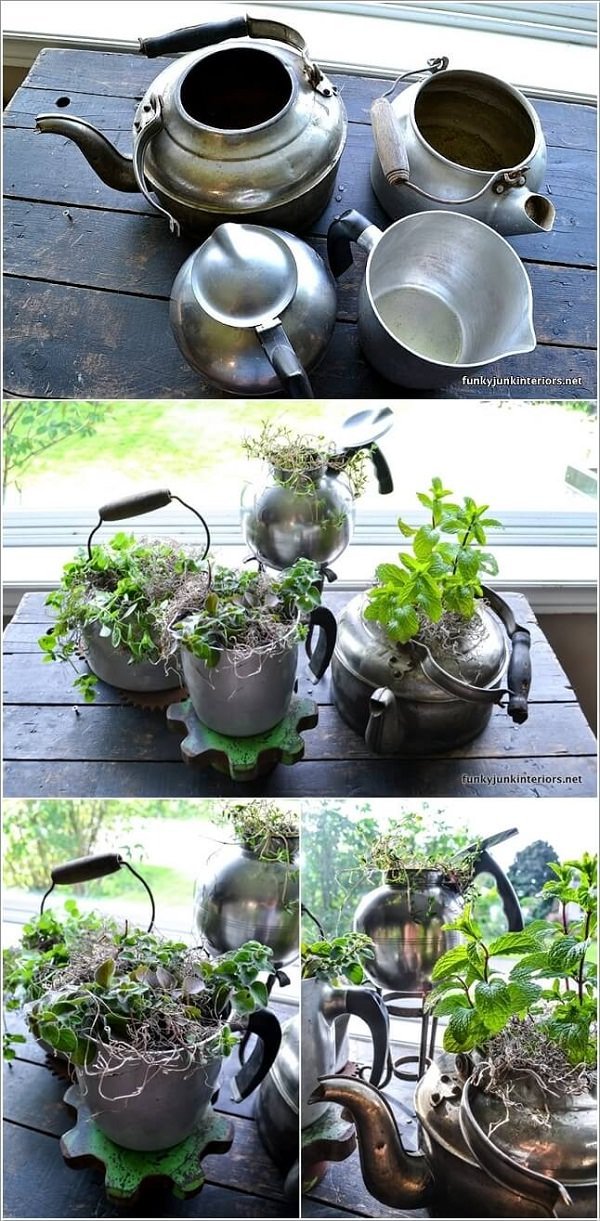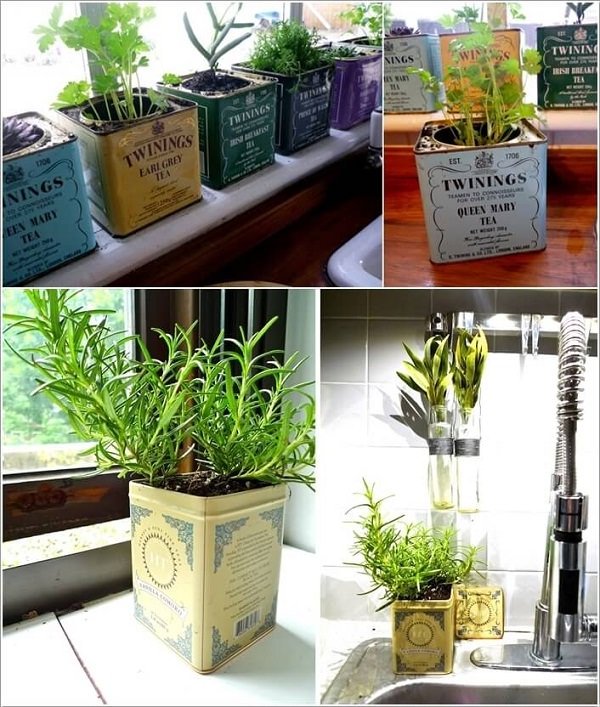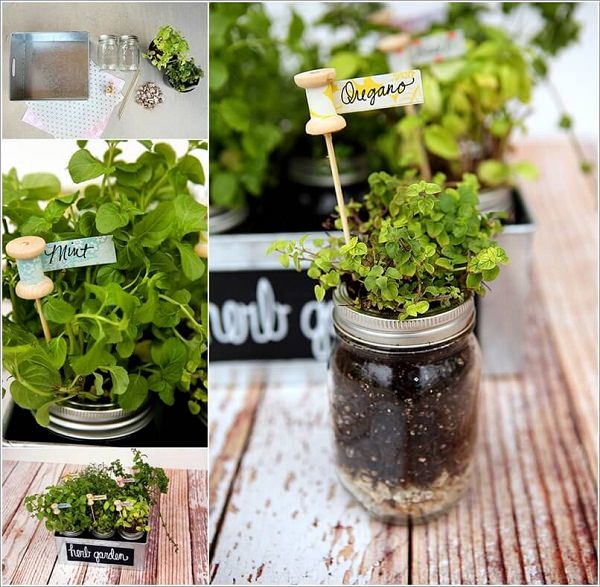 If you are looking for a wooden design for your herb garden, these two design might fit your taste. The pallet design is cheap and won't harm your budget, so there's nothing that is stopping you to do it.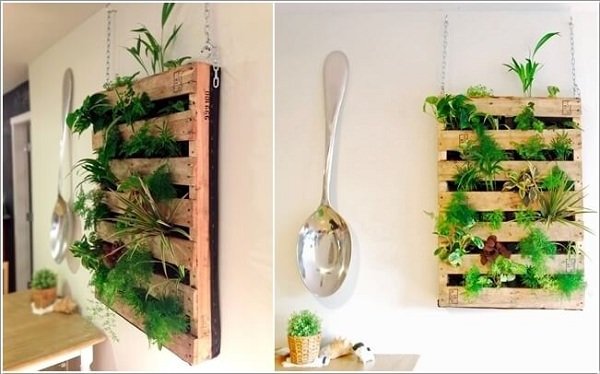 A simple wooden box can become your herb garden within seconds! Just get some soil and plant your herbs in it! It will look gorgeous in your kitchen interior design and will enliven things a bit too!