Since the corona virus started to further spread in Europe, some of her biggest governments had to place their countries in lockdown. The country with the most registered cases of corona virus (COVID 19) in Europe is definitely Italy with 35,713 confirmed cases and 2,978from them who have succumbed to the infection. The number of the recovered from the illness in the moment of the publication of this article is 4.025. The number of new cases is increasing every minute.
Since the problem started to spread even more the Italian government had to put the country under lock-down and its citizens under quarantine, the movements of people through the country was limited. The borders were closed for entering in the country, and that also affected the tourism as tourists were forbidden to enter the country. It affected the tourism in some of the most notable landmarks as we have written in an article before.
Venice, one of the biggest tourism sensations of Italy, who sees a lot of tourists during the whole year stayed empty during the corona virus outbreak. As we all know Venice is not a typical town, and what is making it that specific is the fact that it is build not directly on the land, but on wooden stilts of the islands.  The different parts of the city are connected with canals and those canals and the gondolas people use to travel through the canals are the biggest landmarks of Venice, which are making it famous for.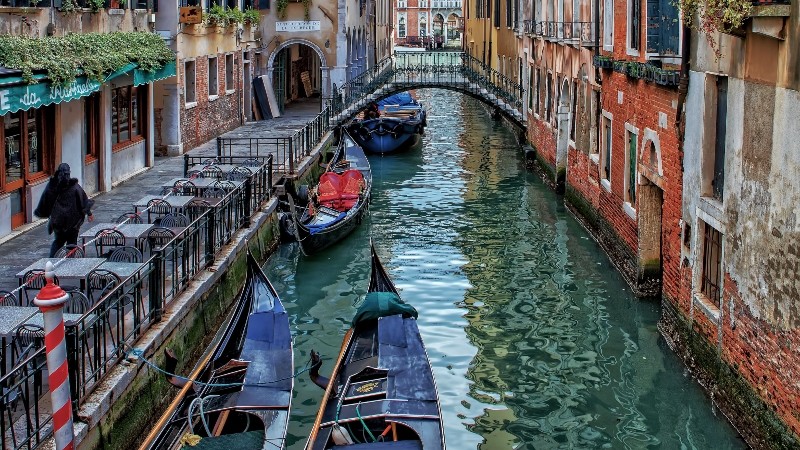 source
Because of the numerous gondolas that have to float through the canals during the year, the water in them usually is too dirty. One positive issue from the whole crisis with the corona virus is that the lock-down and limited movements of the citizens and tourists has helped in clearing the water in the canals. The local citizens have noted a big difference in the clarity of the water, and as they say the animal species such as swans, fish and dolphins have been spotted in the clear water nowadays.  They also say that the air is less polluted in the few last days. The Venice mayor's spokesperson said, "The water now looks clearer because there is less traffic on the canals, allowing the sediment to stay at the bottom. It's because there is less boat traffic that usually brings sediment to the top of the water's surface." He continued, "The air, however, is less polluted since there are less vaporetti and boat traffic than usual because of the restricted movement of residents."
In the photo below you can see the wild life comeback to the clear waters of Venice's canals that citizens used to capture these days. We hope soon the whole crisis with the corona virus will stay far behind us and all the citizens can enjoy this amazing view of swans and fishes swimming in clear water.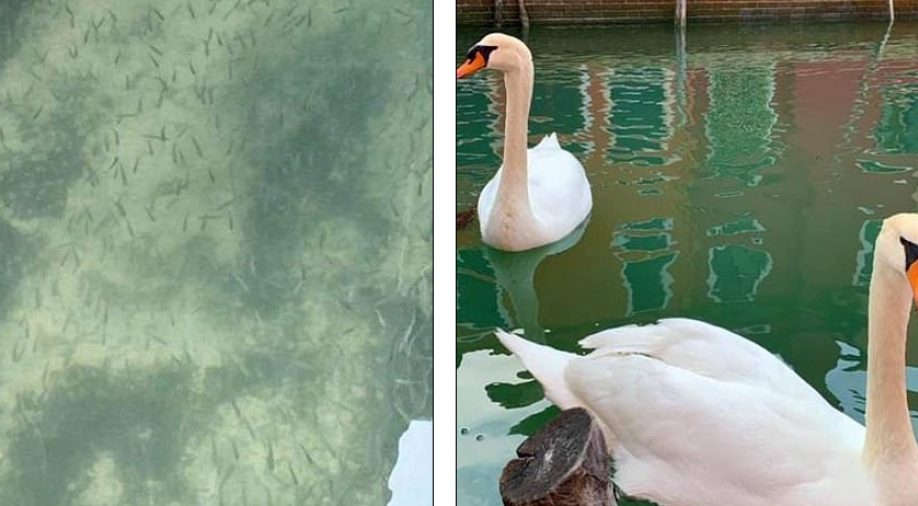 source