Sea, sand, sun, sky… four S's that mean everything you need for a real enjoyment. The beach has them all to offer you. And having them all on your hand is a perfect chance to capture the happy moments forever. In order to get the best from beach photography, follow the photography tips presented below. You will be surprised of the magical creations you can capture surrounded with such a breathtaking landscape.
1. Include Flowers
There is not better motive to include in the photo you are taking than vegetation. Capturing trees, flowers, grass inserts life in your photography. If you want a perfect beach photo here is one idea what to capture. The bad is that you need to make big researches along the beach to find vegetation, especially flowers, as they don't usually grow in the sandy areas. But, those one that do grow in there, once you find them, are going to help you capture the most beautiful beach photos ever existing.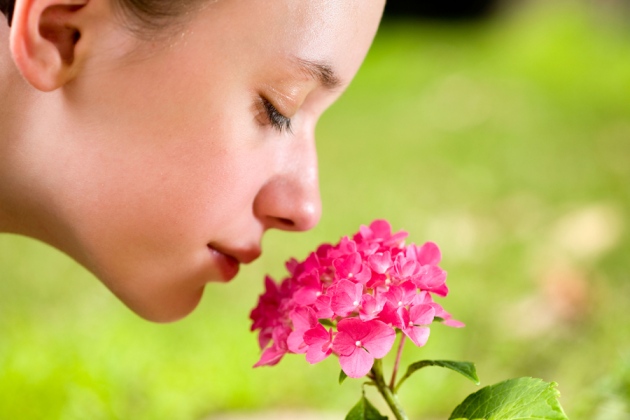 source
2. Avoid Crowds
People dream of having the beach all for themselves especially if they are planning to take photos. But having it all just for yourself is not that common. If you are dreaming of having your perfect beach photo, then you should definitely avoid crowds. It is not that simple to do, especially if you are visiting a popular beach where there are many people during the rush beach hours. Identify the busiest hours on the beach and try to avoid them. You won't like to include an uninvited passenger on your perfect beach photo right? Then, try to visit a less crowded beach, maybe one that is far from the place where you are staying. Or, just use to go to the beach early in the morning during sunrise or later on sunset when the beaches are more empty and the light is magical. The whole landscape is also breathtaking during golden hours, so you will definitely get the best from a beach photo.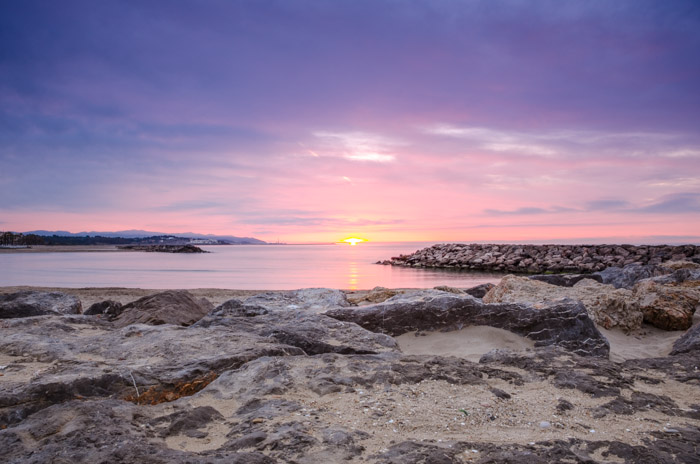 source
3. Use Golden Hour for Beach Photography
The best time to take a beach photo is definitely the golden hours. It is the time just after the sunrise, or some minutes before the sunset. The sun rising up of falling down creates such a beautiful yellow-orange light that will make any beach photo look magical. The sun in these positions also creates long shadows that add texture to the sand.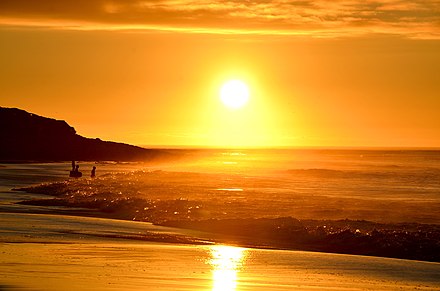 source
4.  Try Family Beach Photography
If you want to capture happy faces on your summer photography then there is no better place to do it than on a beach. It creates such a perfect background to capture the happiest family moments and make them long lasting memories. Try family photography while your kids are playing in the sand, or while you are all holding your hands and walking down the beach. Believe us, there is no other summer photography more filled with joy, happiness, fun and love. And that are definitely all the needed ingredients for a perfect photo.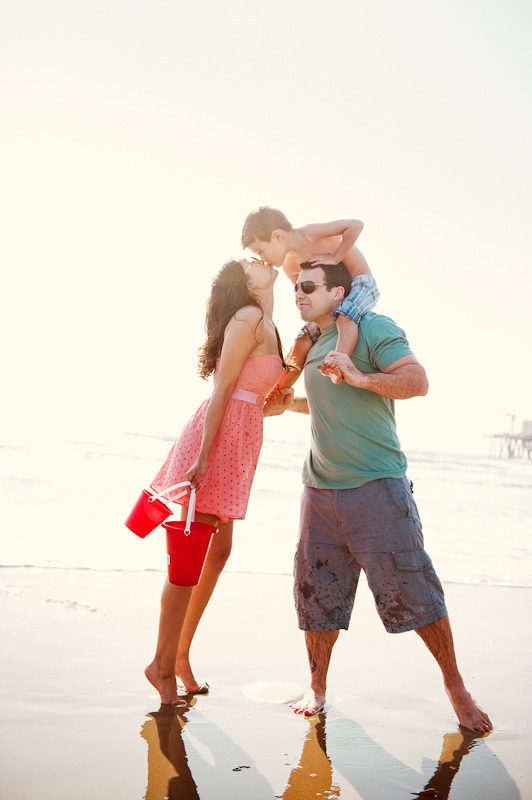 source 
5. Take Photos of Details for Unique Beach Images
Beach creates the most eye catching landscape you can wish for when you are a photographer. Even if you are not a professional one you can always try to capture some beach details such as interesting shaped stones, shells, footprints… and get the perfect summer photo ever. Trying different angles will help you get so many different photos capturing the same detail from different perspective. Don't forget to try this kind of photography. You will be surprised of the masterpieces created this way.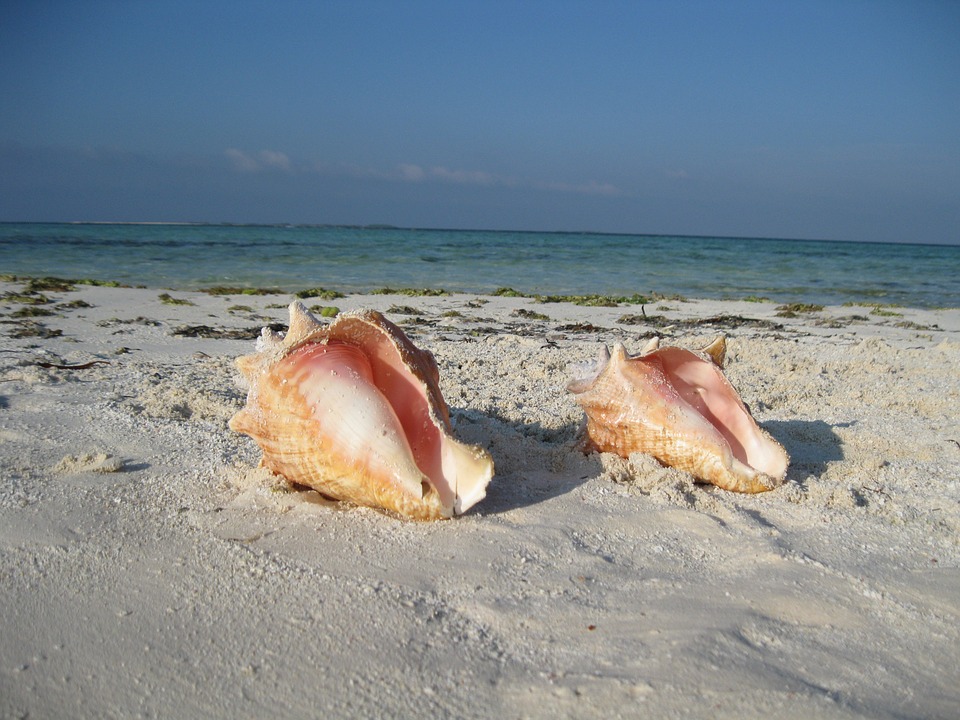 source
6. Include People in Beach Photography
We already said that the perfect beach photo can be made when avoiding crowded areas. But, including some people in the beach picture is always a good idea. You can choose some interesting people and take photo of them from far so that they won't be recognizable, and you will keep their privacy. People on the beach mostly wear only swimsuits, so they won't be happy to know you are storing some photos of them being naked. The best photos including people are those taken from long distance, so that the people on the photo look like silhouettes.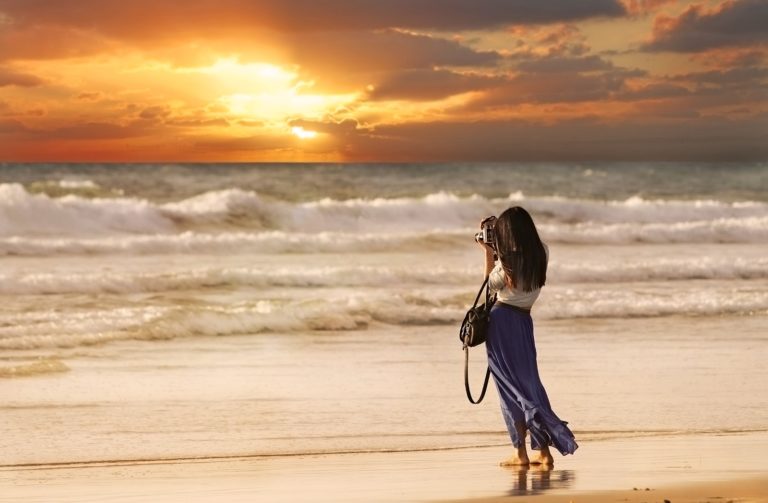 source