Are you moving to a new home or redecorating your old one? If it is your bedroom decorating turn, let us help you with sharing some helpful decorating experiences and advice.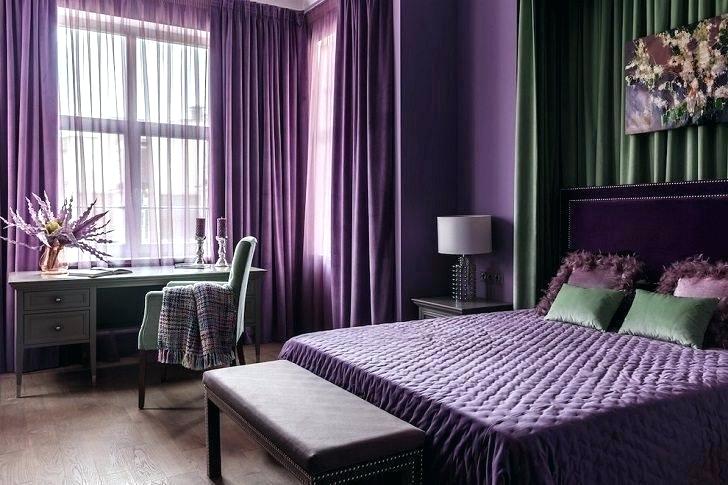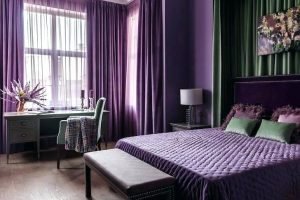 source
First, let us remember you that one of the most important thing to consider when decorating your home is the color you will choose for the walls and the furniture. The color you choose is so much important because it is a reflection of your personality. Much of the home decorators will tell you that when you hire them to decorate your home. You may not pay a lot of attention on such a detail, but believe us; the room color affects us every day. It can influence your mood and thought, so when choosing the room color do it wisely.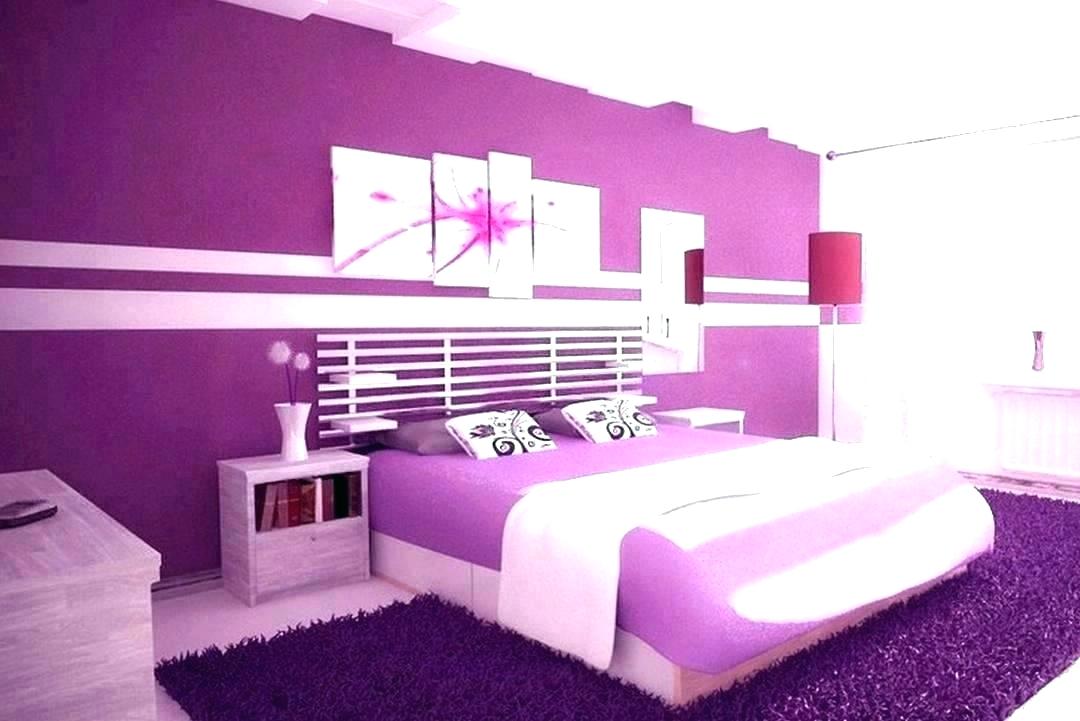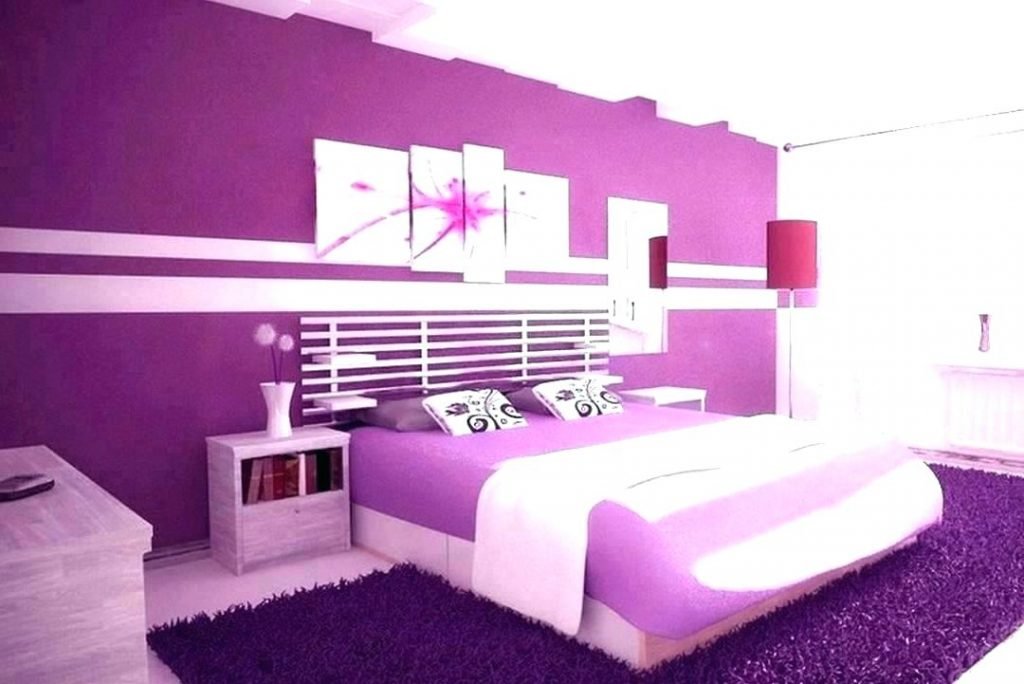 source
Our suggestion for a bedroom walls color is purple. Some people enjoy having their sleeping place in darker shades, so if you are one of them purple is your best choice. Dark room walls  décor make your room look more mysterious, and gives a note of sophistication to it. Dark purple (eggplant shades of purple) represent sophistication, richness, drama and it has always been connected with creativity and luxury.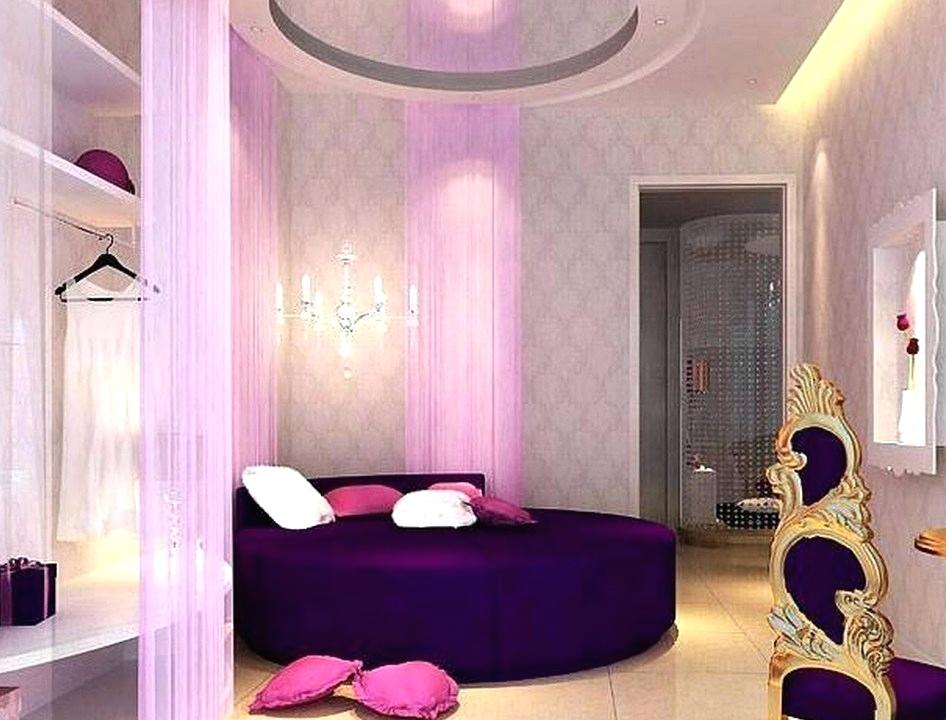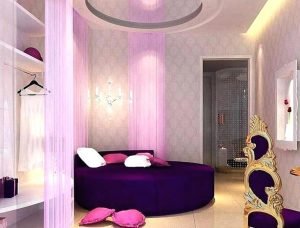 source
Lighter shades of purple, such as lavender and lilac, are fresher and give you a more restful quality to your bedroom.  Purple is an amazing color, so no matter the shade you choose you will get the perfect bedroom décor. If choosing darker shades, take care to let the ceiling lighter or even white, that way creating an imagination of a larger room, as darker walls make it look smaller. When you decide to paint the walls in lighter shades of purple, paint the ceiling darker, especially if your bedroom is really big to make it look smaller and cozier.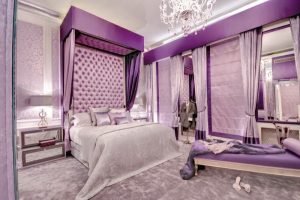 source
In this gallery have selected some purple bedroom ideas for you that will inspire you for your own bedroom decoration. We hope we helped your with our bedroom decorating tips.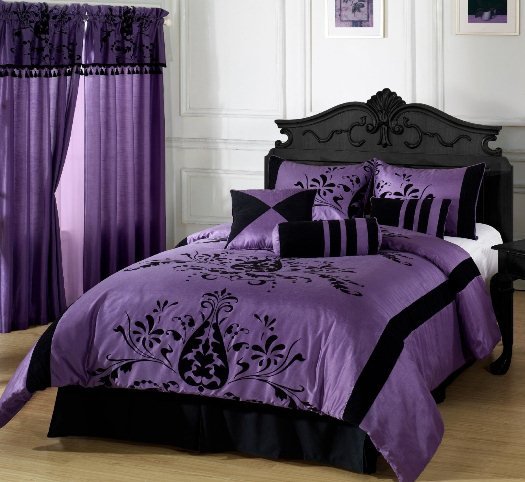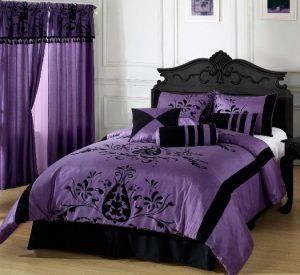 source