If you are about to decorate your bedroom, then you are at the right place. You probably want to give it a nice, modern and contemporary look, and the best way to do it is to go dark. Dark bedrooms are having their moment now and more and more homeowners decide to leave behind the bright tones. What characteristic about these bedrooms is that they are mystic, dramatic and elegant. Scroll down through this article and see How To Decorate A Dark Bedroom In Some Stunning Ways.When you think of a dark bedroom you probably think that there are not many things to do there, but in fact they can be pretty eye-catching and amazing! Check them out!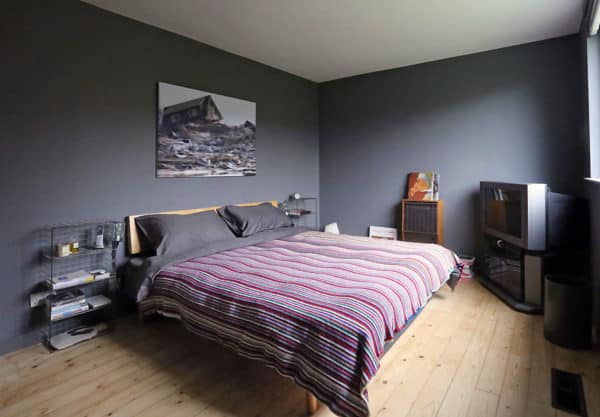 Do you see how the interior designer work his magic here? The black dark walls are perfectly paired with the wooden details on the wall. The roof windows bring lots of natural light to this room and this is the key to a relaxing and calming ambiance in the space.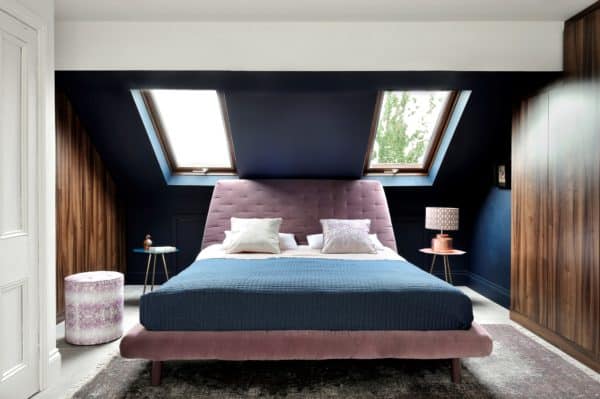 Details are very important when it comes to decorating a dark bedroom. Make sure you add some colorful pillows in bright colors to spice up to look and enliven the area a bit. Do you see how these orange and white pillows fit amazingly well in this sleeping space?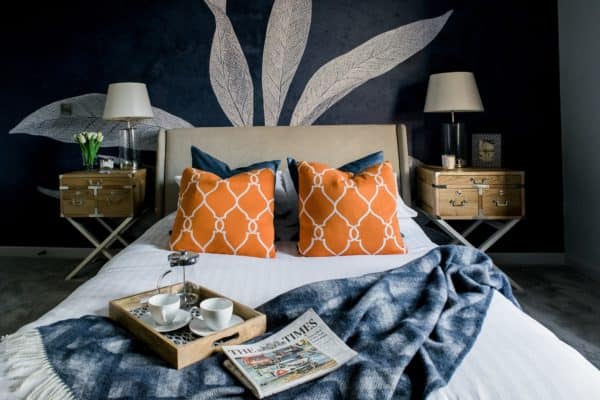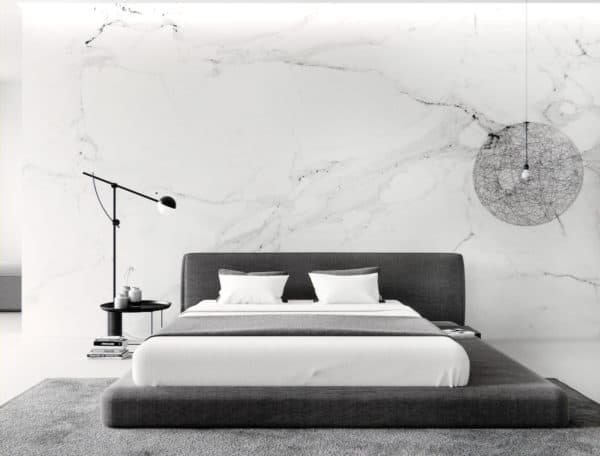 You don't have to go for the all-black look to decorate your dark bedroom. Grey may work just fine for you too. This grey bedroom is utterly elegant and sophisticated, isn't it?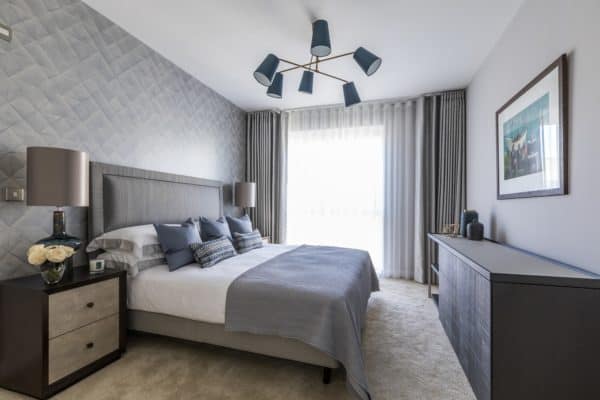 Add an armchair in a bright color in your dark bedroom and see how it pops up with ease and plays up with the color scheme.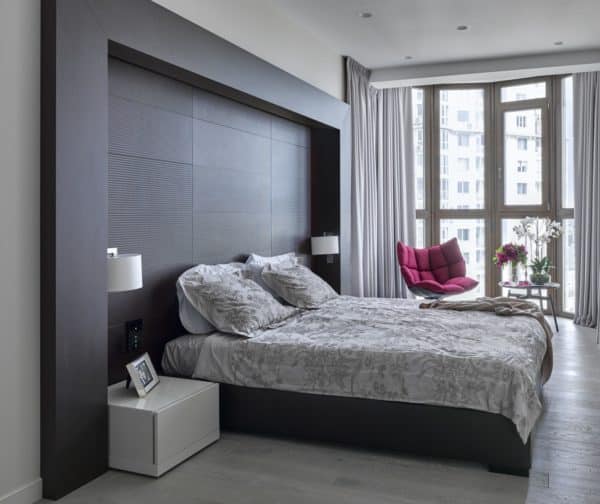 This dark bedroom is separated from the rest of the living area with a glass wall. Even if you don't have the opportunity to have windows in the room, this is a good way to bring light into a dark bedroom, so there's nothing that can stop you from going for the dark look!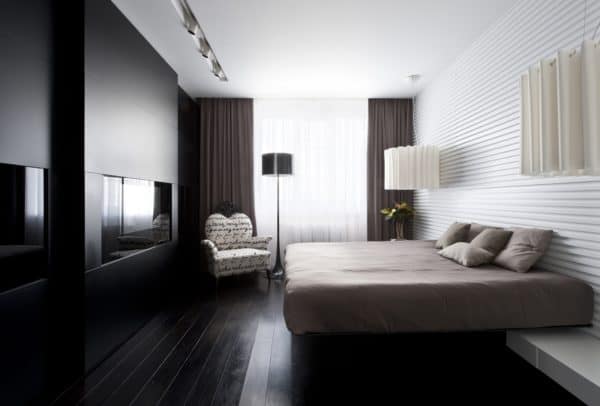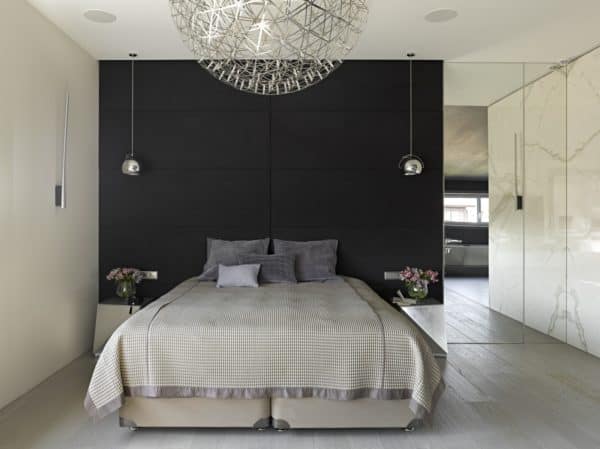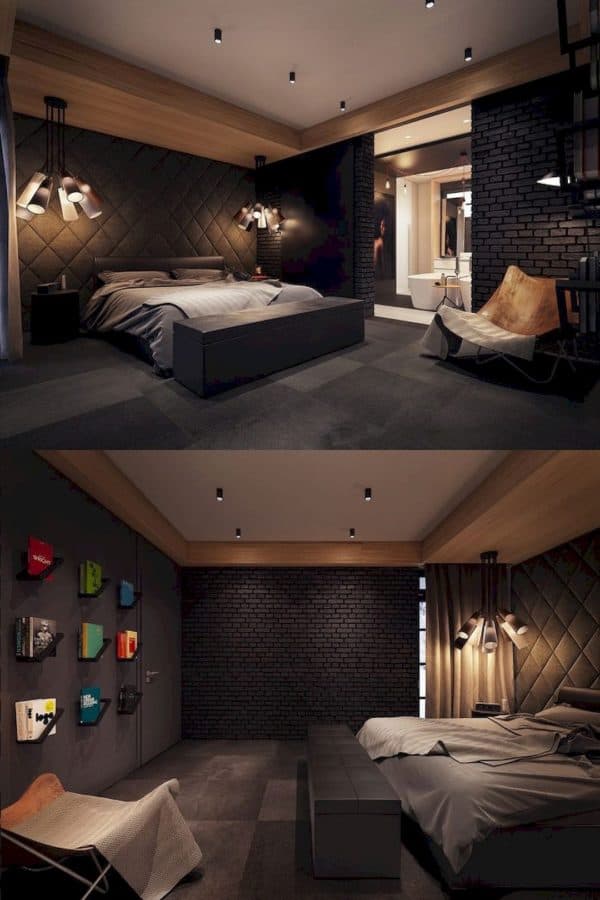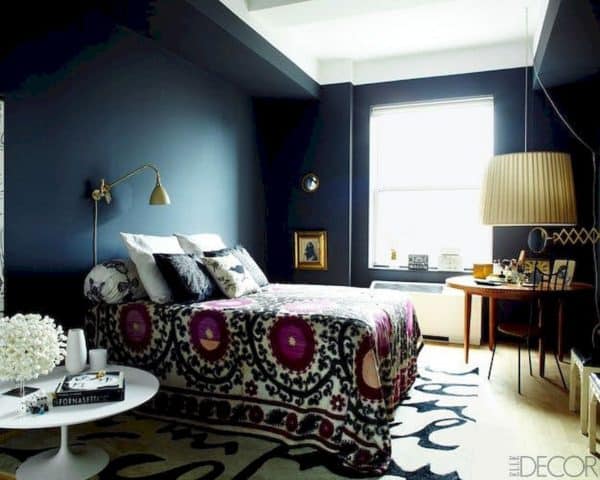 Black and white are the two colors that never go out of fashion and are all-time classics. Now, it's your pick which color you want to dominate in your sleeping space, but if you prefer the dark hues that you already know the answer to your question.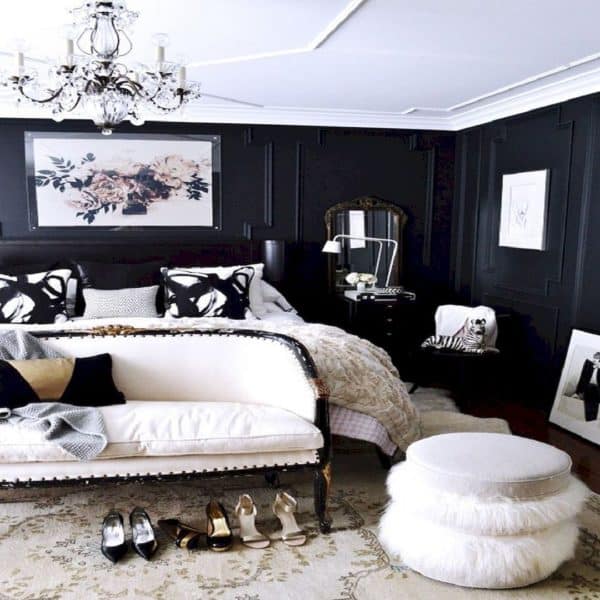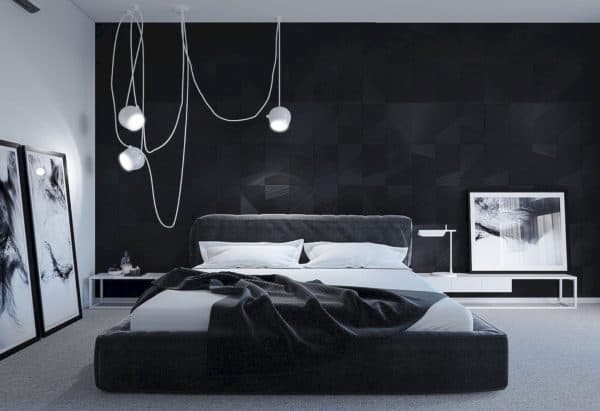 I hope that you have found your inspiration here and that we have helped you at least a bit to decorate your dark bedroom in an outstanding way.