As more Millennials are choosing to invest in travel experiences, stylish travel accessories and gadgets have become more prevalent as well. Young travelers today are driven by itchy feet and a restless soul, to wander and explore the world – and to do it in style. We've rounded up the coolest gadgets and the most fashionable items every traveler should have.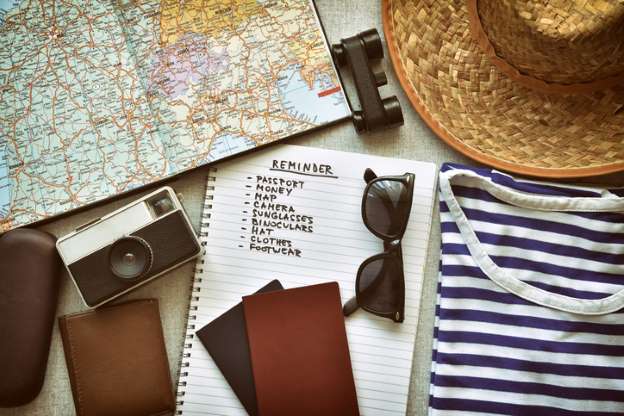 Handmade Vintage Backpack
Who says a backpack has to be bulky and boring? Handmade bags can be as chic as they are practical. Backpacks are a reliable travel companion for a weekend getaway or a quick city break. The carryall bag leaves your arms and hands empty and free to move. Plus, its sturdy, fully adjustable back straps will make you feel stylish with its timeless, vintage-inspired design, which goes with nearly any look. You can now be confident throughout your trip.
Compressed towels: Super-space savers
Compressed towels are perfect substitutes to the bulky ones that cover up a lot of space in your backpack. These towels are feather soft and tailor-made for traveling. All you need to do is, soak the towel in a bowl for a few minutes and soon it'll take shape of a regular towel. These reusable compressed towels can be an ideal choice for a picnic, a weekend trip, or a week long excursion. Stuff your side pockets with these little coins and off you go!
Micro Lazy Luggage
Finding the best carry-on luggage for your next vacation depends on your personal style, design preferences, and needs. If you are traveling with kids, opt for the Micro Lazy Luggage – a must-have travel gadget for parents, which converts from a trolley to a vehicle your little one can ride on.

If you'd like to have more facts and details about the best luggage brands revealed, then it would be a good idea to do a bit of research. As for the Micro Lazy Luggage in particular, its sleek and compact. The smart travel companion comes with extendable wheel legs and a fold out seat that allows you to tote your child (20kg max) around with you. The 18-liter storage compartment provides room for a change of clothes, while 5 additional pockets plus a padded tablet sleeve keep your stuff organized and protected on the road.
An Oversized Cardigan
Skip your puffy jackets and the scratchy airline blanket. A soft cardigan is the best layering piece for a girl on the go. Opt for a soft material and a long fit to have a soft wrap feel on a chilly flight. Also go for a neutral color that can be thrown over almost any outfit during your trip so you aren't wasting any space in your bag.
Chic Sneakers
A sneakers should be your best friend and your favorite companion in all your travels. It's so tempting to put on your cutest sandals to board a plane for a vacation, but it would never be as comfortable, would it? Opt for a pair of sneakers that are equally cute, comfortable, and practical. A great pair can be dressed down with your favorite joggers and t-shirt. If you don't have the TSA Pre Check, opt for a slip-on version to speed through security.
A Stylish Hat
Hats are always a fashion statement, even if you are on the go and it's hard to keep your hair clean and frizz-free after hours of traveling. Like a great pair of sneakers, a stylish hat can be dressed up or dressed down, while covering a multitude of travel sins. Throw it on for your early morning flight to shade your tired eyes, or add it to your look after you step off a red eye flight and your tresses are less than fresh.
Which is Your Favorite?
After all, what is a travel experience without memories? And what better way to cherish those memories than by capturing every single moment of it? Make sure you look the most fashionable version of yourself with all your travels and pictures as they will stay with you forever. Experience the sense of wanderlust now in your favorite piece of clothing and with your coolest gadget!