Dear car lovers the new concept of the Mercedes-Maybach 6 Coupe has been presented and it is the essence of the future of luxury cars. Truly amazing and something on that Mercedes can be proud.
At each corner are 24-inch wheels with transparent panels based on the transforming, aerodynamic wheels of the Concept IAA Mercedes.This spectacular car of the future is with length 18.5 feet long.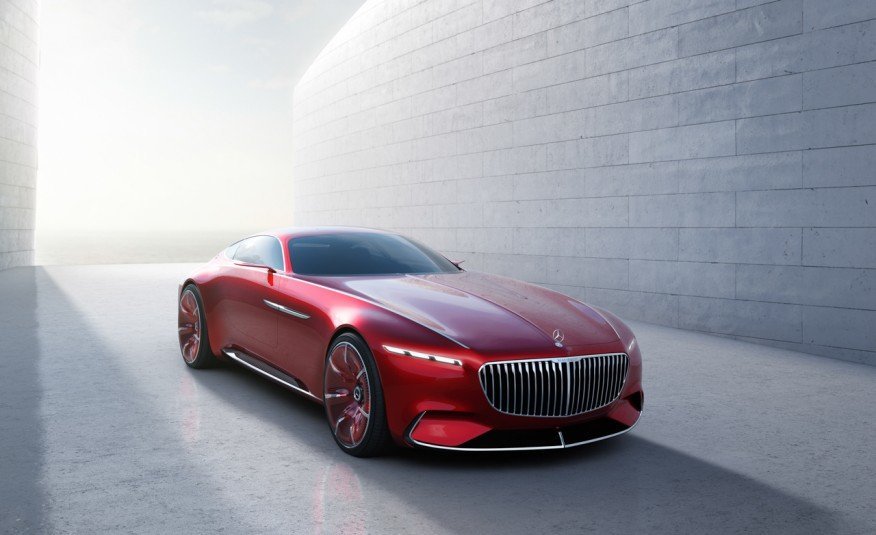 source
This massive coupe is powered with 550 KW (738 Horsepower) 4 electric engines and only 4 seconds are enough to reach 100 km/h. The motors are backed by an 80 kWh battery that the company says can propel the car up to 200 miles.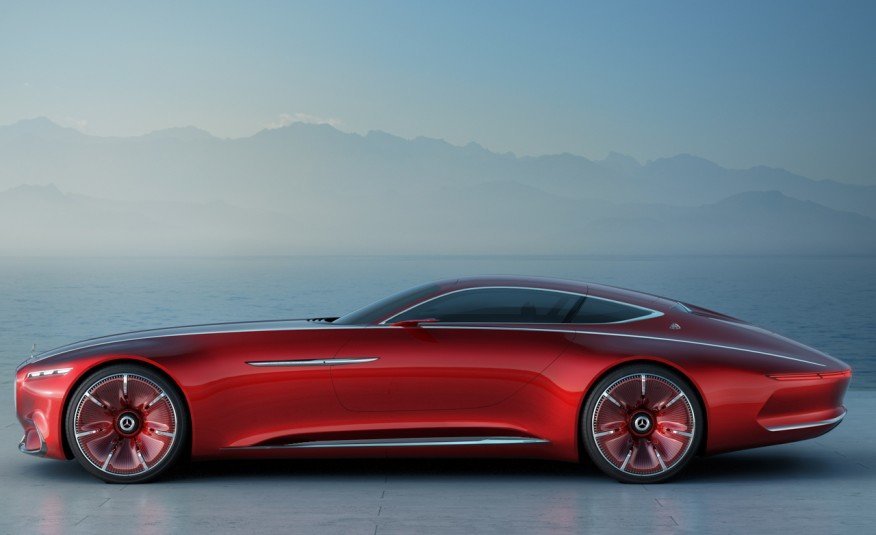 source
It can maintaining a range of 500 km per charge. Also the most interesting thig than its range is the fact that the Mercedes-Maybach 6 can pick up a charge worth 62 miles in just 5 minutes, assuming you've got the right charger. This is technology that could really make a difference in the day-to-day practicality of electric cars, provided that it makes it to reality. The car can be charged either by being plugged in, or wirelessly with an inductive charging system.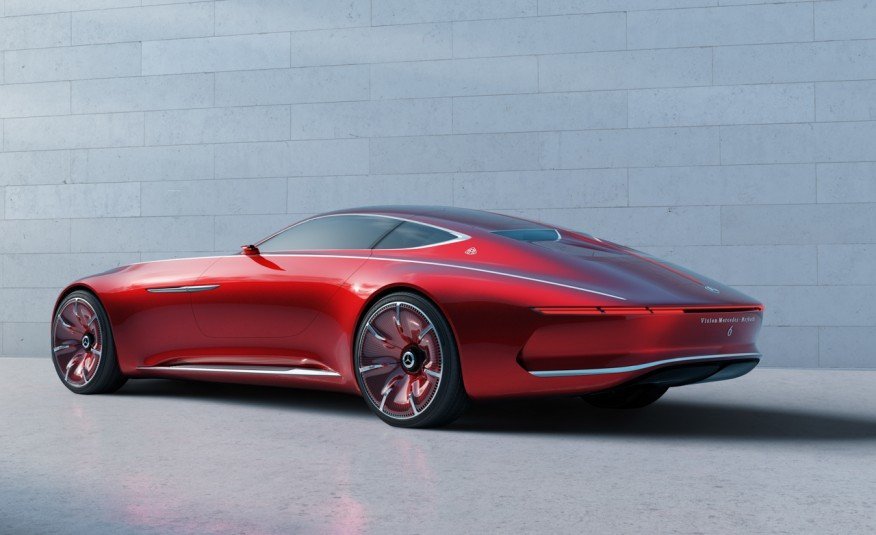 source
Doors on the coupe will also use a gullwing mechanism classic to Mercedes' sports cars like the SLS.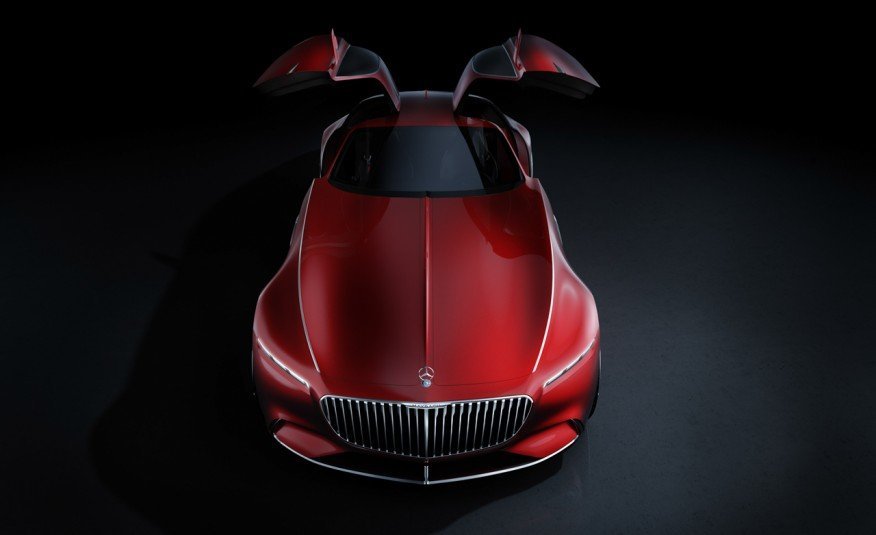 source
The inside of this spectacular car is stunning – leather seats and elm wood trim abound in the interior which combines luxury style with modern technology. Also it has wrap-around glass trim that doubles as a display and touch-sensitive interface.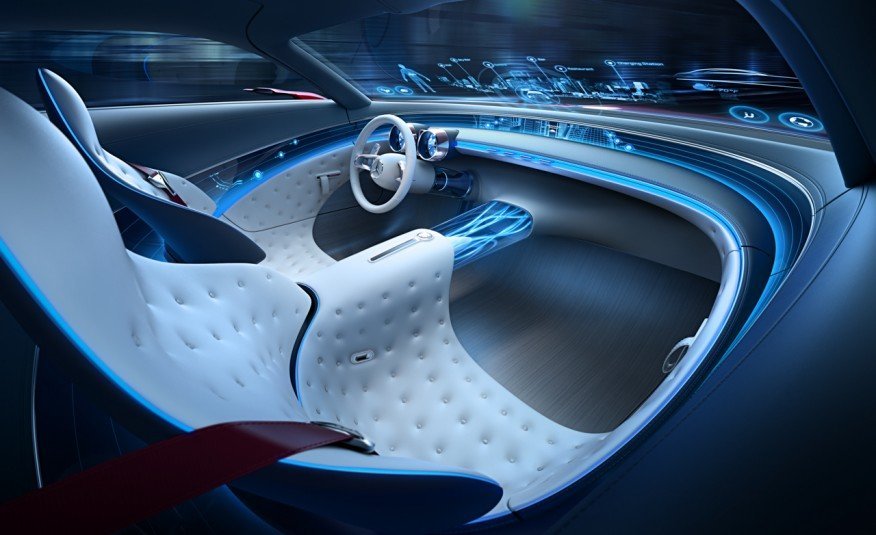 source
Although there are two analog gauges set atop the steering column, they're dwarfed by the digital display screen that runs the full width of the dash and even onto the door panels. Additionally, the windshield itself functions as a giant head-up display and is operated via gesture controls. Continuing the wraparound theme, the seat bottoms extend up into the door panels and the center console.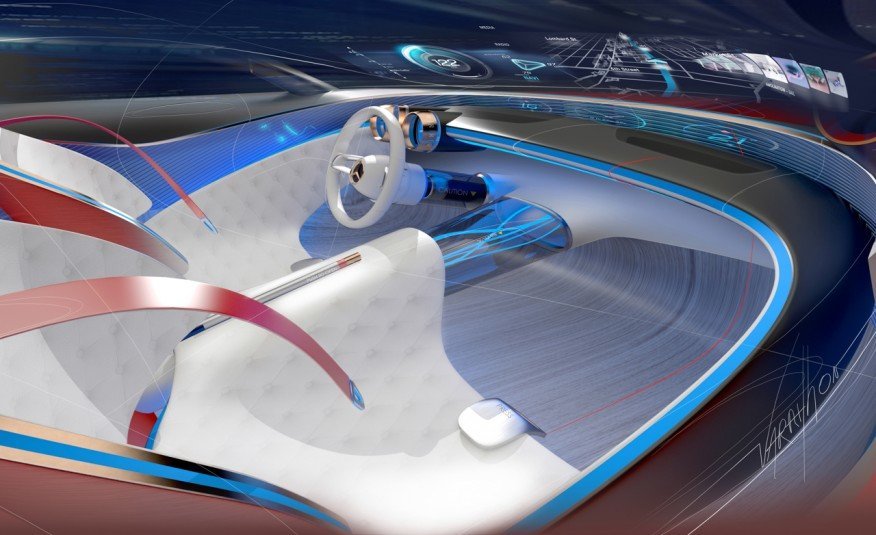 source
For now this amazing car is just a concept but the company has a bug plans for this concept and maybe we will see it on the market soon.
Now watch the video for more info
Mercedes-Benz