The Golden Triangle of India is one of the most favorite tourist routes, connecting the capital Delhi to Agra and Jaipur. In order to see all the famous sights of this beautiful course, it might take a full two-week vacation, during which your eyes will be speckled by the contrasting beauty of the country.
But today, let's take a closer look at five places which can all be found in this Golden Triangle. The article is brought to you by writers and experts of cheap hotels from Travel Ticker!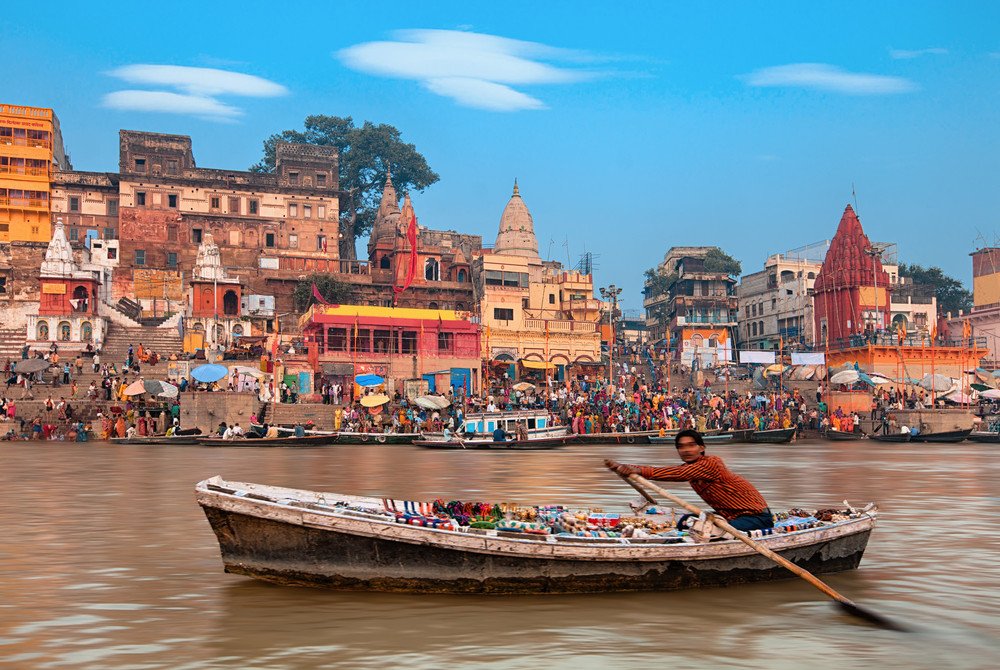 1.To the holy Varanasi – to wash your sin
Varanasi is the holy city of India, which is the central spot for performing a variety of religious ceremonies by Indians themselves and interested in Hinduism travelers from all over the world. In addition to countless temples, the sacred spirit of the city is created by the Ganges River as well, which flows throughout the city.
Although locals firmly believe that the water will wash away all the sins, it is not recommend getting into the water here – it is highly contaminated river.
After exploring Varanasi's gospel and a smell of incense pay a visit to the nearby historic city of Sarnath – it is believed, that in the deer park located in there, Buddha announced his first lesson.
2.Bejeweled Fortress
Agra Fort is one of the two and a half million citizens town's celebrities. This 14th-century building rises above all by its size: the walls here reaches 21 meters! The massive building is literally full of various cross-cultural architecture spices – the fortress is decorated with elaborate paintings and jewels. The only thing that is more impressive than Fort is the Taj Mahal, which is located pretty close to Agra too. But we believe that you know pretty much about it already, and we don't really need to talk about Taj Mahal here at all.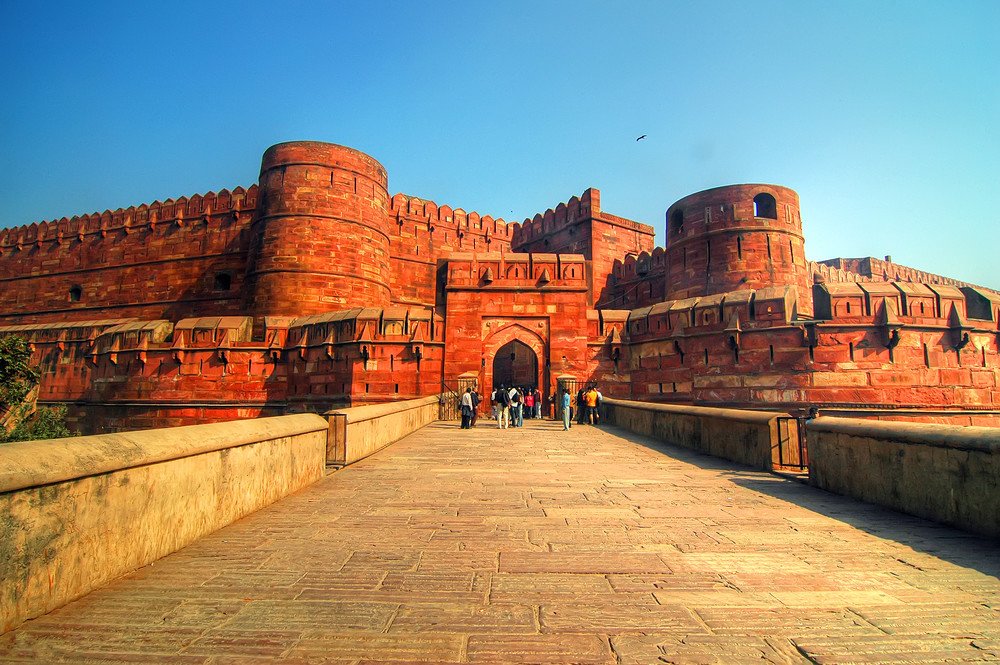 3.In Jaipur – prayers with monkeys
Do you like monkeys? You can meet thousands of them in near Jaipur located Galta Ji Temple complex, which is full of these cute and very curious animals. Monkeys live in this abandoned temple and now await tourists with gifts – preferably bananas.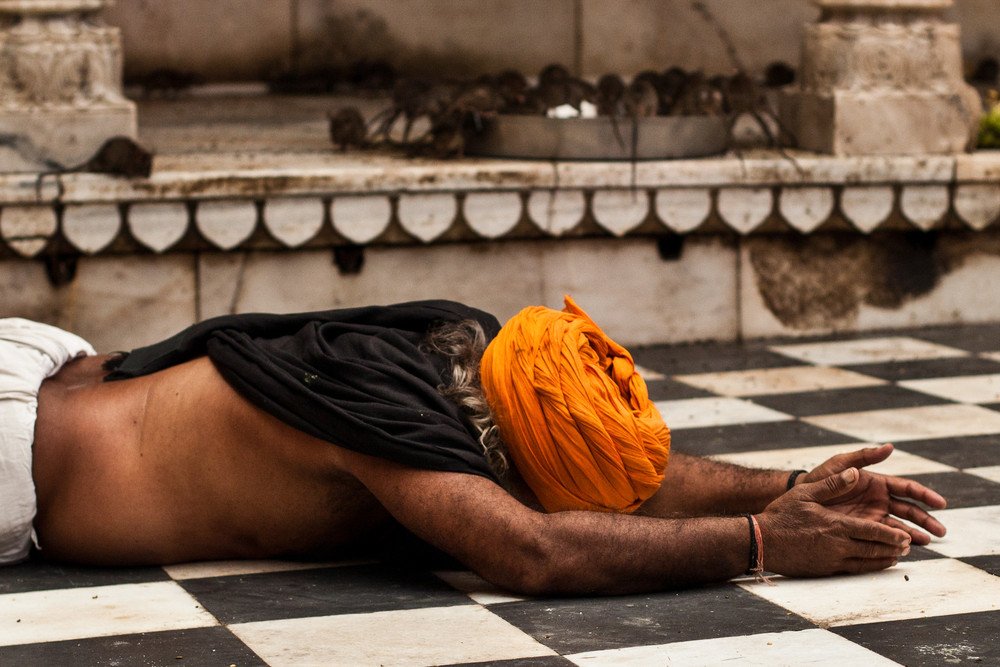 Upon returning to Jaipur do not rush to the hotel, because this city is not short of brilliant images. One of them – the Hawa Mahal Palace. The gorgeous sandstone facade looks like having almost thousand windows, which were formed for noble women who wanted to check out the ongoing street parades, but didn't want to be seen by others.
4.Lucky white rat
Do you think that a house of prayer, where monkeys reign is quite extreme? Then take a deep breath, as one of the last stops in the Golden Triangle of India is in Bikaner rat temple. Here several thousand rats are freely wandering in the fields, floors and altars while the most religious people are rushing to bring them milk and other delicacies. Although we know that these animals are not the cleanest ones and may spread diseases, here they are considered being sacred, and they are not that aggressive.
By the way, if while visiting the temple you get a chance to see the white rat, know that it is an excellent sign.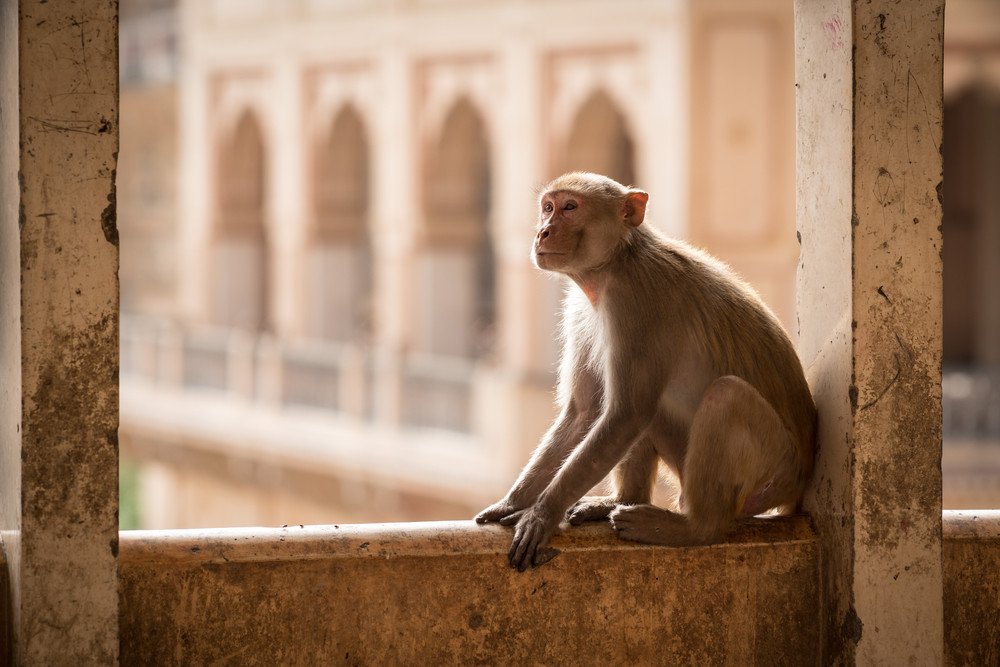 5.Calm wilderness, which is teeming with life
After a long journey in never sleeping Indian cities, Thar desert is Rajasthan is a real oasis. In here you can feel like the most adventurous traveler: here you can embrace the opportunity not only to travel through a desert on a camel but also enjoy the peace of the heart while sleeping in a tent.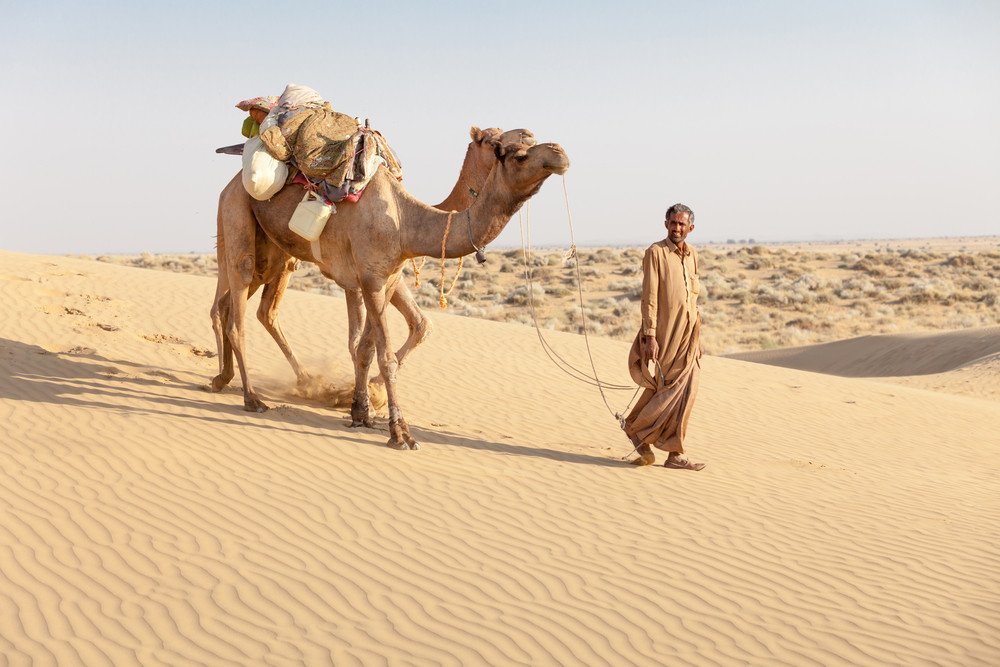 By the way, here you will see not only the different amounts of sand dunes reaching the horizon but also rich fauna – Golden Foxes, Caracals and powerful eagles.