The day is finally here. You have packed your stuff, given away what you did not need, are onboard with your moving company, and finally ready to move out & settle into your new place. Even though you woke up early morning and have been trying to sort the chaos since then, there are still a million and one things remaining to do. You roll out of bed and you do not even know where to begin. Also you are nervous and it suddenly feels impossible to step out of your old house. You can relieve yourself of the stress and make your moving day go off without a hitch by preparing a moving day checklist and follow it. Here is ours.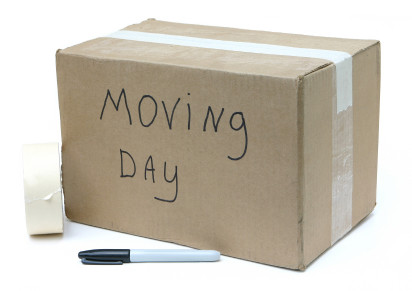 Wake up earlyon the moving day
Psychological and physical stress has hardly let you sleep in the past few weeks. But you cannot take a risk of making up for all your sleepless nights by sleeping on the night before your final moving day. Even if you organized and packed everything before sleeping, there would always be some last-minute thing to do. Before movers reach your place and their presence stresses you out, it is better to wake up early and gather your last-minute belongings. Make sure your gadgets are fully charged. You have the paperwork in hand and all your licenses are with you.
Meet the movers
If you are using professional movers, make sure they are aware of any of your specific requirements. When they reach your home, take them on a tour through your packaged stuff and instruct if the furniture or any fragile item needs special care. You can also guide them about which items should not be loaded on the moving vehicle or which of the items should be loaded up first or last during the move.
Manage your move
If you like to keep things in your control, we advise you to stay at your property whilst the movers stack your belongings on a truck. You can moderate the loading up process and be there to answer any question your mover may have. This will also guarantee that things are being done according to your liking. You can then travel to your new location along with your movers and supervise the unloading process. Royal Movers offers extensive services including local and long-distance move helping you mitigate stress and anxiety related to moving.
Unpack the bare minimum
Once you reach your new home, guide your movers regarding the placement of each box in every room. This will lessen the amount of work you will have to do after they leave. At this point, you must have already exhausted yourself out and it is tempting to lie in any spacious corner. Therefore, unpack only the essentials such as pajamas, toothbrushes, a set of bedding, and maybe hang up a pair of curtains to avoid the morning light. Get some much-deserved sleep and rise early to set up your house from scratch.