More and more young or single people choose to live in a small apartment. Of course it has some disadvantages, but it has undoubtedly benefits worth to consider. Mostly, people that live or would live in this kind of apartment, don't spend a lot of time at home. They care about their living space in a different way. People would like to feel comfortable and relaxing at their tiny home, so there are many interesting ideas about hot to achieve that. If you are one of those people that want their living space to be an interesting, dreamy concept, we can offer you few ideas about how to became a pro at tiny small designs and decorations.
Small spaces are always a big challenge for designers, while for owners they are a source of worry and even nervous. It is difficult to fit all the wishes and needs into a small number of square meters, but you need to arm yourself with patience in order to get the most out of it. We hope that the examples we offer you will be helpful. Smal apartments have their advantages – significantly lower furnishing costs, lower utility prices, less time needed to clean up the mess. They can also have an irreplaceable charm of comfort, exude hospitality and coziness – only if you know how to decorate your small space with style.
How To Decorate Small Apartment Properly
Most often, people decide to equip small apartments so that they are used as rationally as possible, which is quite understandable. However, there are few who pay attention to design and style when decorating, which can completely change the impression. The fact that the apartment is small does not mean that you don't have the right to play with furniture and colors, while also ensuring practical use of the space. There may be little space in your apartment, but that doesn't mean your decorating options are limited to functionality.
Firstly and probably well known is that light colors make the space visually bigger, so paint your walls and ceilings white and feel your space brighter and bigger. Creative and unconventional storage places are the second important thing about living in a studio apartment. Save your space by providing invisible storage. Incorporating multitasking furniture will be the greatest thing that you can provide about your small apartment. There are lots of useful and pretty clever, good looking ideas about multitasking furniture. Movable room dividers, curtains, bookshelves walls  and drapes are perfect replacement for walls.
Although you think that designing a small apartment is very difficult, these few tips and creative ideas, can help you at least to think and get an idea of ​​what you want. Learn how to fit your aesthetics into all those overly functional elements and make your apartment a real, comfortable home!
1. Multi-Tasking Furniture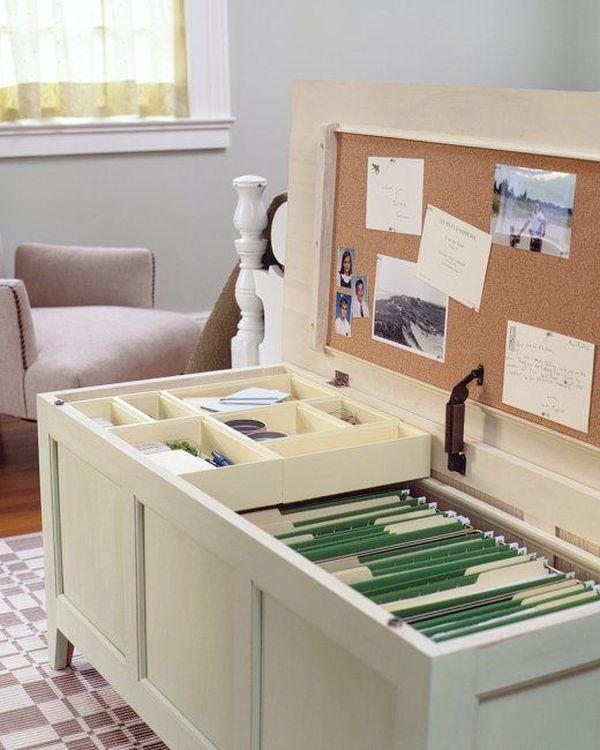 source
2. Creative Storage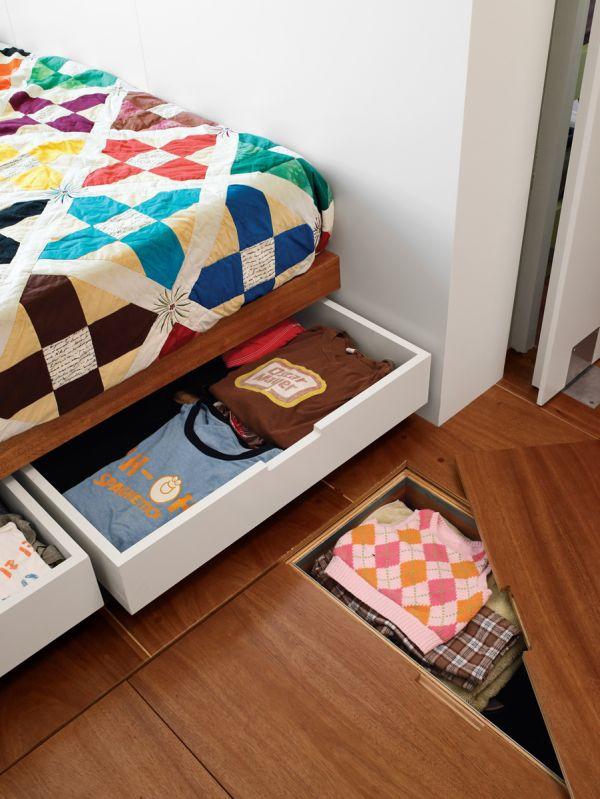 source
3. White Colored Walls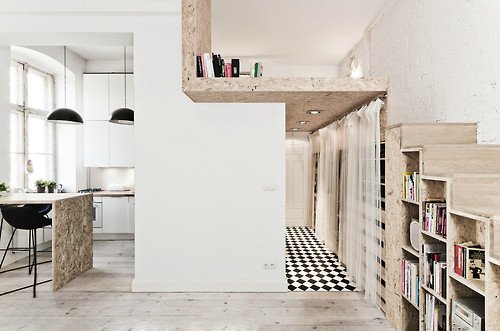 source
4. Bookshelves Wall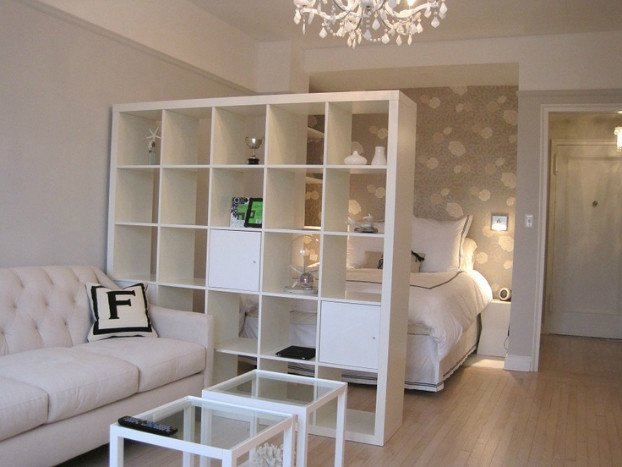 source
5. White Inspiration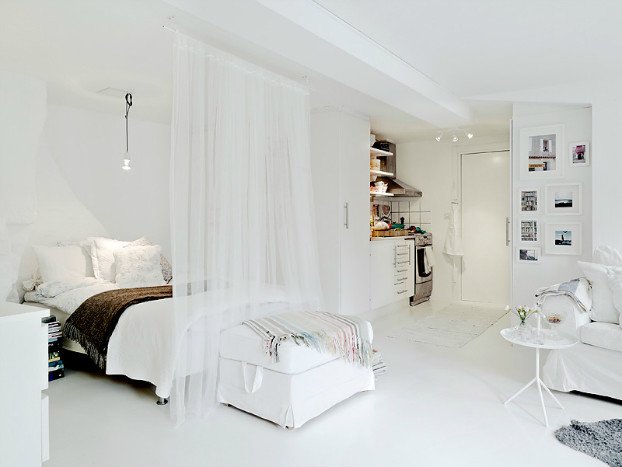 source
6. Non Traditional Dining Table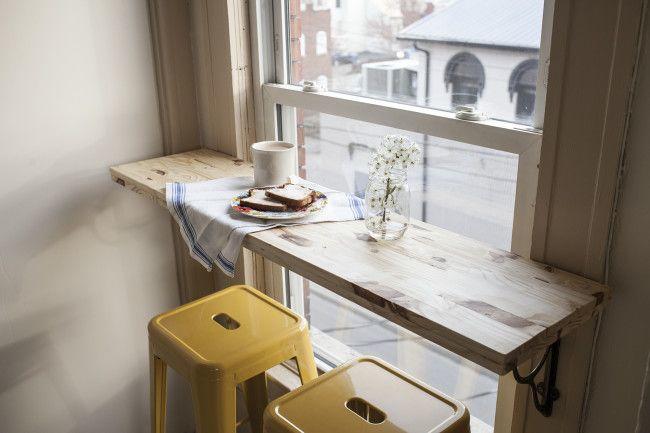 source
7. Bookshelves Space Divider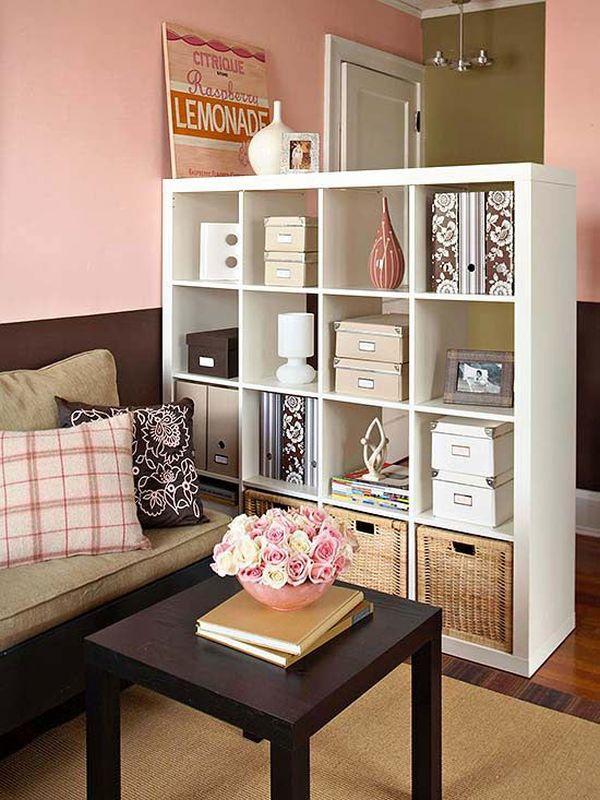 source
8. Movable Room Dividers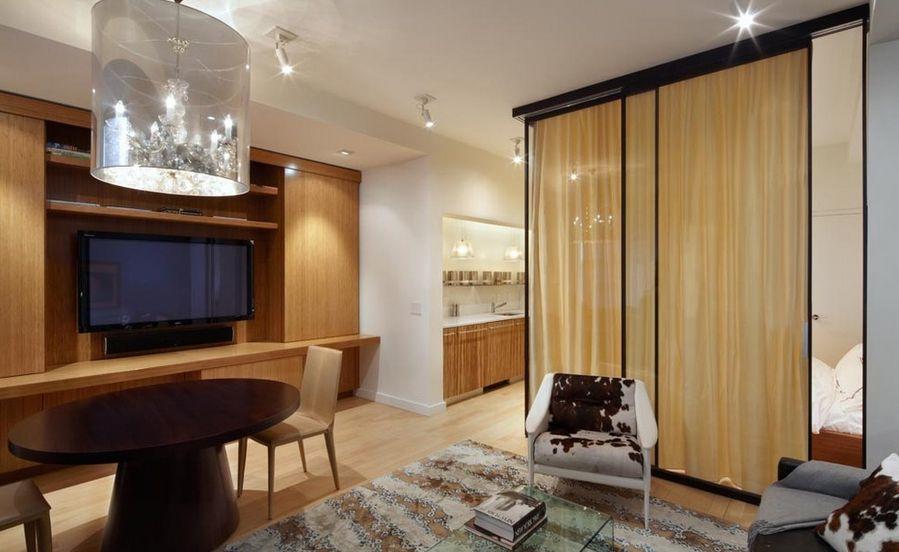 source
9. Cool Idea For A "Long And Narrow" Apartment Design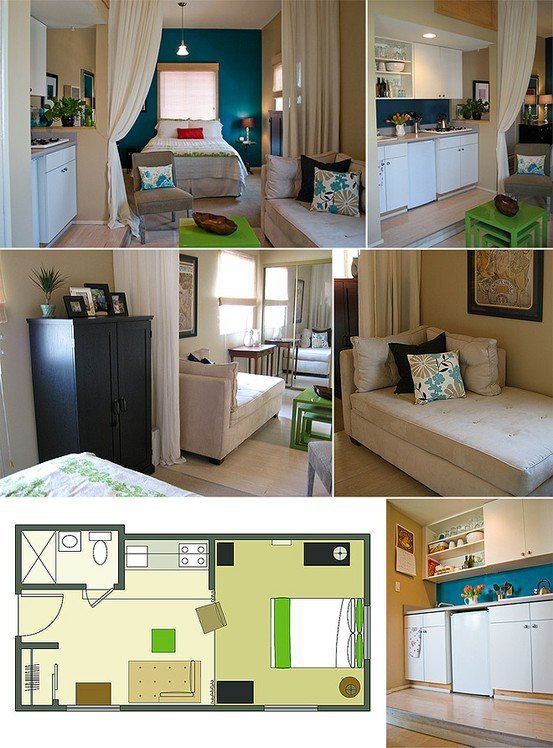 source
10. High Ceilings Are The Perfect Solution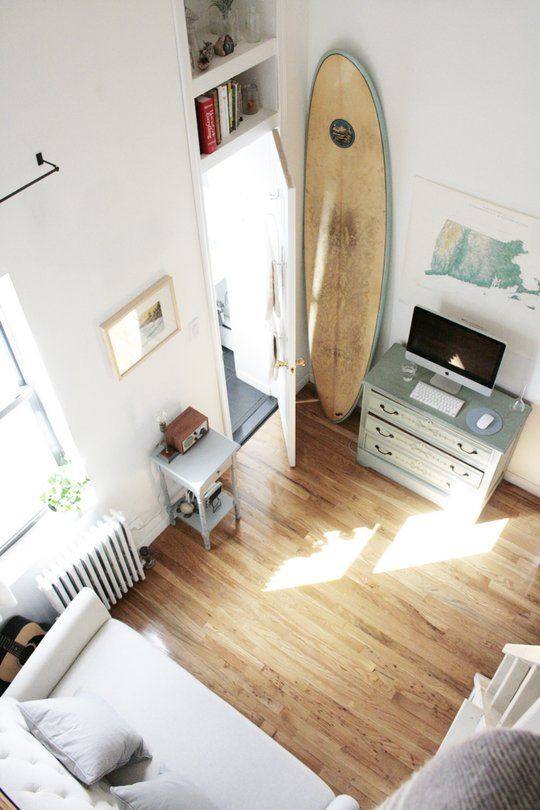 source