Pamukkale is also known as the 8th wonder of the world. It is a great touristic natural attraction, located in western Turkey. It is so called Pamukkale, which means Cotton Castle in Turkish, because the thermal baths are white as cotton and the thermal terraces look like white cotton castle. This complex and thermal water have been used as a spa since the second century BC. The terraces are white because of the calcium bicarbonate that water contains and that water can reach temperature to 36°C.
Above the wonderful thermal terraces, there are remains of an ancient old roman town, Hierapolis. Some remains of this city became partially submerged after an earthquake and now can be found i a pool that was historically considered sacred. This was the pool of Cleopatra, or also known as The Antique Pool. The legend says that once Cleopatra came to this pool and liked it a lot so the Romans gave this pool as a gift to her. This pool is full with the water from the hot springs and the same water fills the thermal terraces after. It is an amazing experience for every generations, lots of history, health and adventure.
Pamukkale- The Most Famous Attraction In Turkey
Pamukkale "Cotton Kale", is a natural site created by nature. It is located in the Denizli Province in southwestern Turkey. The site contains hot springs and travertine terraces of carbonate minerals made from flowing water. It is located on the Aegean Sea, along the Menderes River Valley, which has a temperate climate for most of the year. Pamukkale is a great tourist attraction. It is recognized as a UNESCO World Heritage Site. Today, only one, smaller part is open to tourists who can enjoy all the magic of the thermal hot water. It is forbidden to walk on these white slopes in shoes. Walking on the white slope is pleasantly warm, in some parts a little uncomfortable, but above all unique.
Bathing under the rafts and in the bathtubs is not worth talking about, the feeling cannot be described, which must be tried. Even if you have a problem with rheumatism or asthma, you are in the right place. The ancient Greeks also knew about the healing properties of springs, so they built their own city, Hierapolis, near these springs. The characteristic physico-chemical composition gives the water healing properties. It was known a long time ago, so even some rulers came to bathe in the these basins, i.e. the ponds that are formed in them. The water mainly serves for the treatment of cardio-vascular disorders, arteriosclerosis, blood pressure, nervous disorders, skin problems, as well as the digestive tract. The effect that water has on the skin is of particular importance. There are several legends that testify to that.
Everything previously says that the area of Pamukkale, with its natural uniqueness and wealth of cultural-historical monuments, should be a mandatory destination for every curious visitor to Turkey.
1. Lots Of Tourists On The Thermal Terraces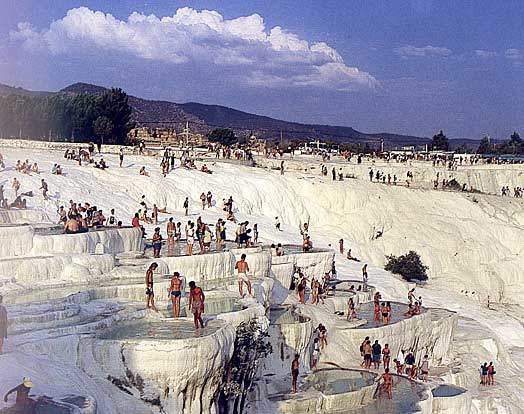 source
2. Thermal Terraces In Spring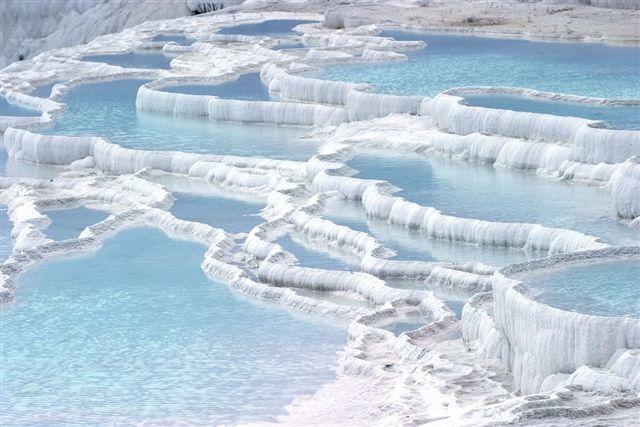 source
3. Cleopatra's Pool
4. Thermal Terraces On Sunset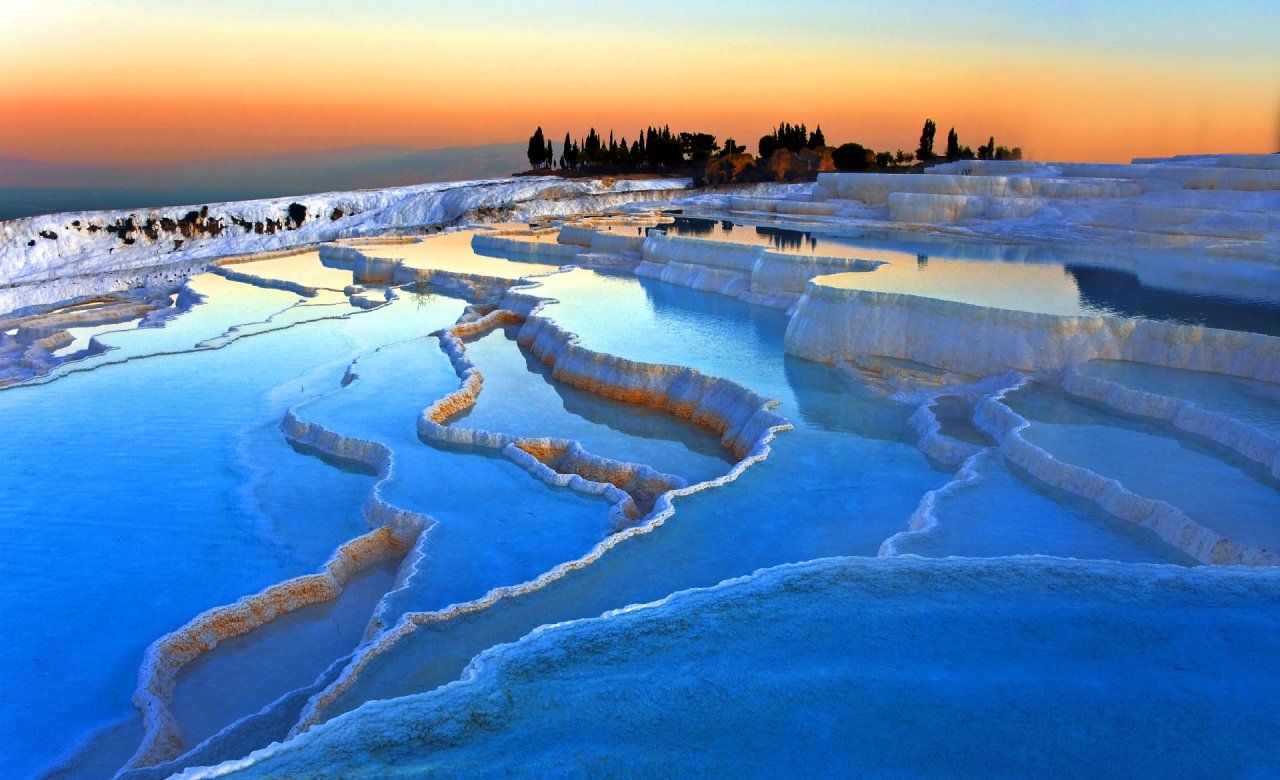 source
5. Cotton Castle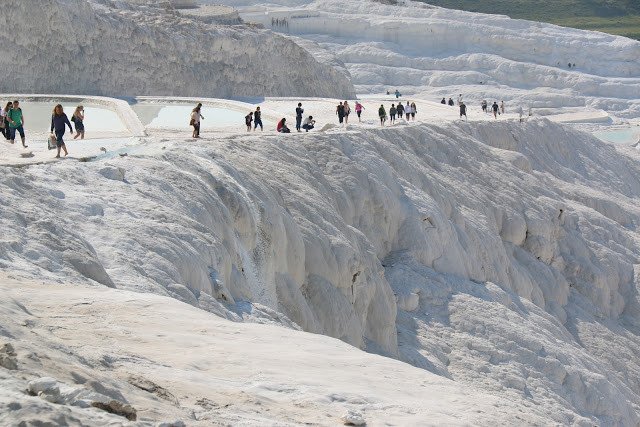 source
6. Antique Pool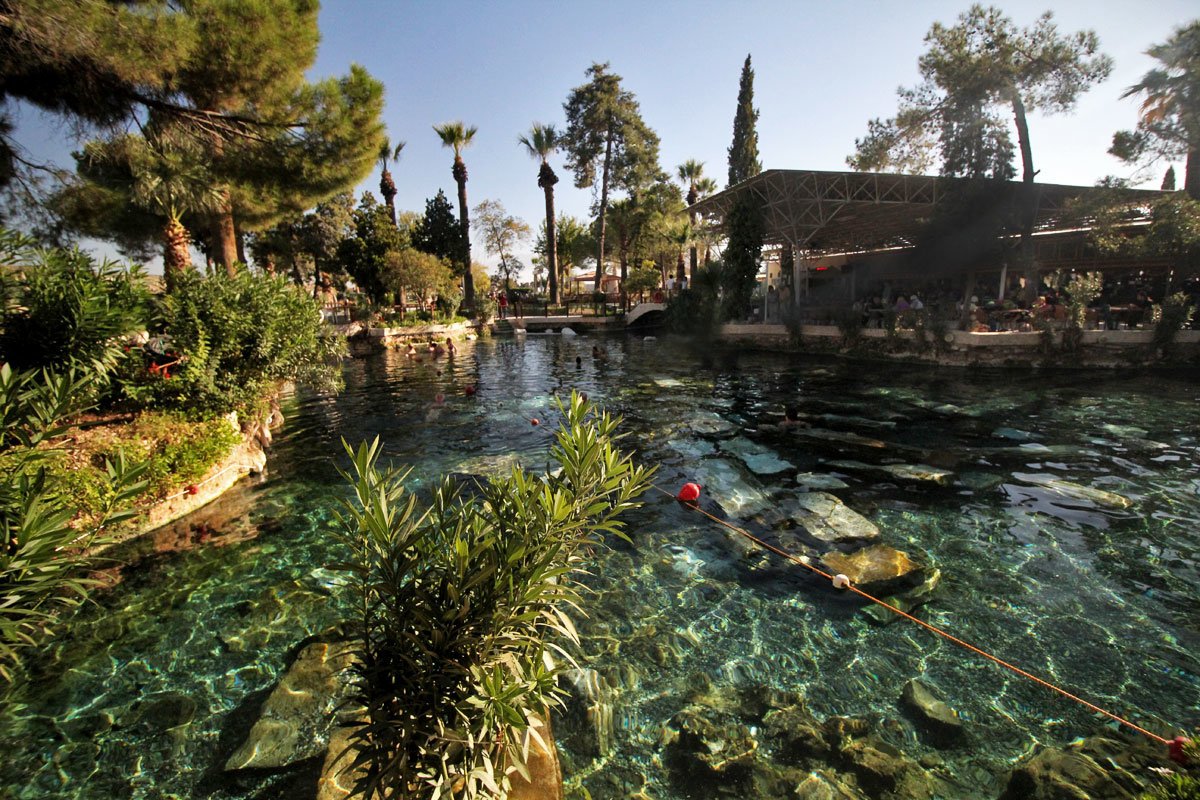 source
7. Mud Bath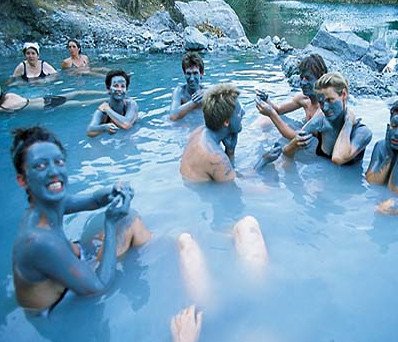 source
8. Tombs And Statues Gallery In The Museum Of Pamukkale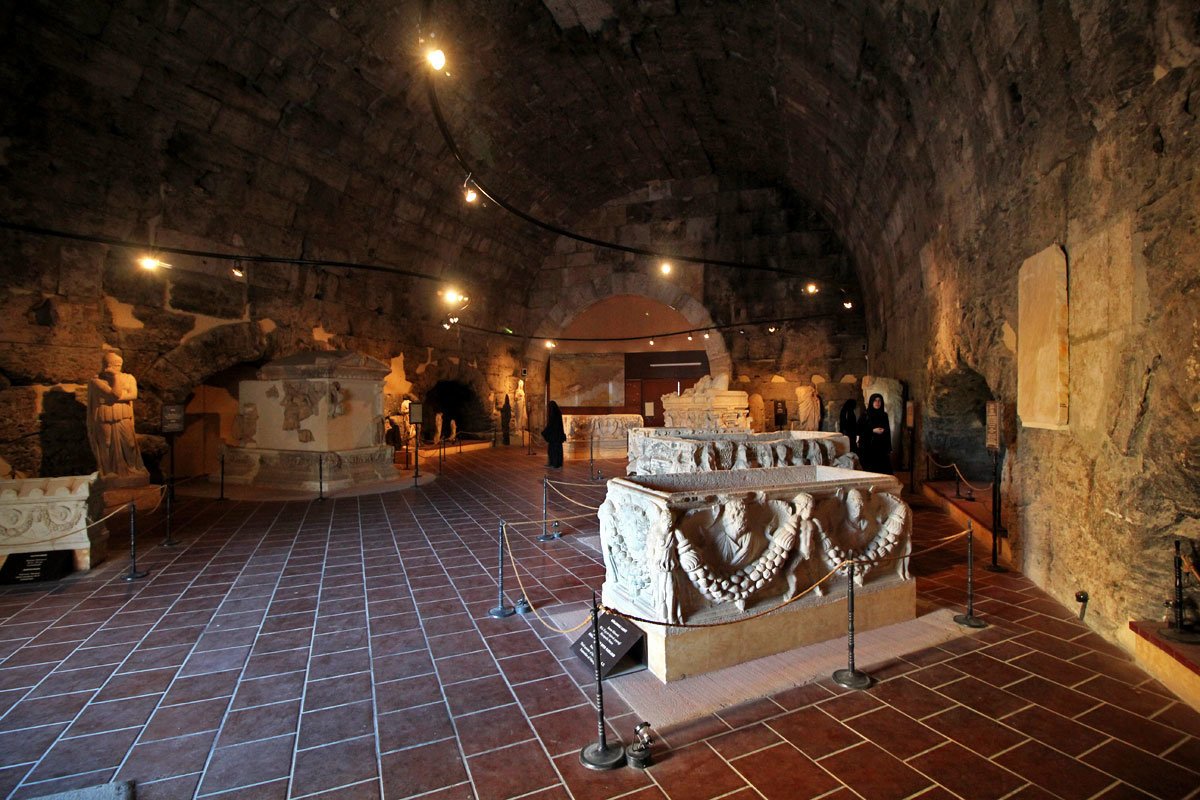 source
9. The Roman Theater In Pamukkale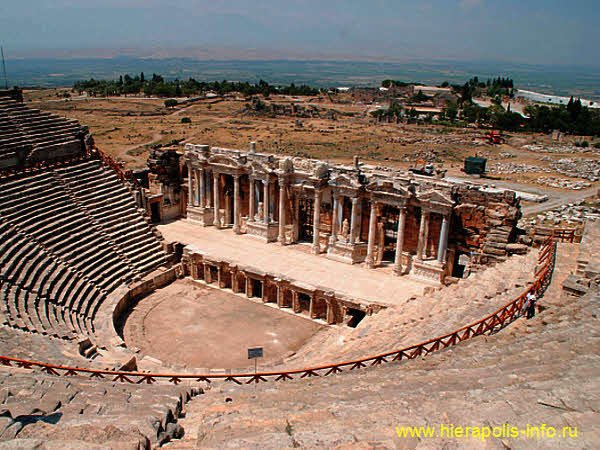 source
10. Thermal Pools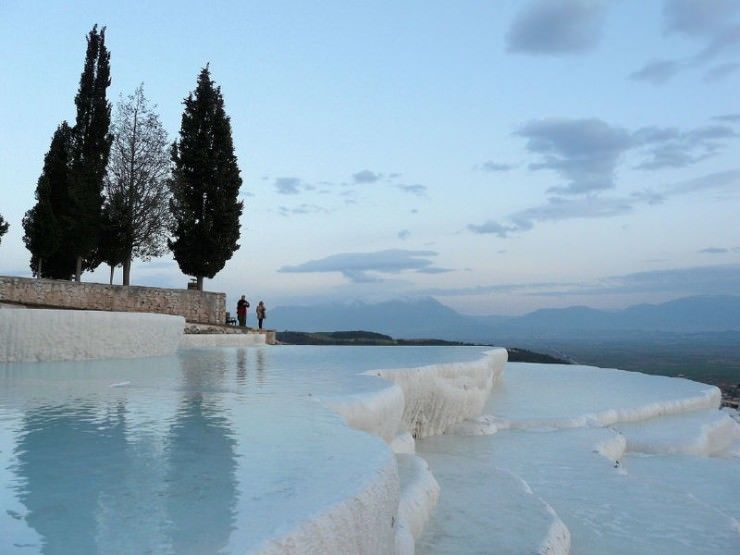 source