Thailand is one of the most attractive travel destinations in the world and attracts a remarkable number of tourists. So what makes Thailand so admirable? There are gorgeous beaches, sparkling temples, delicious food, fantastic culture and a very relaxed way of life among others. It is one of the best countries to visit if you need to take some time off and enjoy yourself without anything stressing you or complicating your priorities. Like every other visit to an entirely new place, you might not have as much fun as you intend to if you don't have the right knowledge. Here are some tips to make your travel to Thailand worth remembering;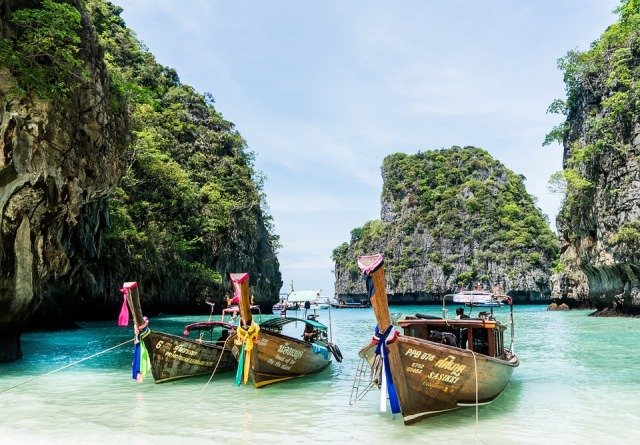 Consider carrying a remarkable amount of cash
In Thailand, most of the transactions are carried out in cash, and if you intend to use your credit card for most of the payments, you might end up getting quite frustrated. For most of your everyday needs, you'll find it more convenient to pay in cash unless you plan to visit the high-class restaurants and hotels as well as luxurious malls. What's more is that ATMs are available almost everywhere across the country so you won't have a hard time accessing cash.
Keep your health in check
Travelling can be much fun and full of anxiety. Therefore it's easy for some small details to slip through your fingers. For instance, you might neglect drinking enough water, carrying sun cream or mosquito repellants. Travelling involves adventure and outdoor trips, so you are more likely to come across some bugs and insects it's good to be well-equipped. Also, Thailand has a wide-variety of stray animals, and it's easy to get compelled to keep a little kitty, but you should be wary of rabies which is quite common.
Be wary of scams
Isn't it so obvious that in every travel destination there are always some people looking to take advantage of unsuspecting tourists? Well if you haven't been conned yet consider yourself lucky. Thailand tends to have this easy-flowing atmosphere with smiling locals all over. Sometimes it can be easy to fall into a trap thinking someone intended to help. So, keep your guard up and don't fall for any scam.
Take your time
If you are travelling to a new destination, you want to capture as much as possible especially if you are visiting for the first time. Slow down and visit different places one by one to get the full package. Rushing things only gets you exhausted and reduces the fun in your travel.
Beware of language barriers
In as much as many people around the travel areas in Thailand converse in English, it's worth noting that in some parts you may only encounter groups that only speak the Thai language. Anticipate such challenges before beginning your trip. You can install a translation app for starters.
If you've decided to make Thailand your next holiday destination, then you've made an excellent decision. There's a lot of fun but ensure you apply for a visa Thailand to avoid getting in trouble with the authorities upon landing in the country. Also, have as much fun as possible and make the travel worth remembering.