Although the winter weddings are not very popular cause pretty much everyone hates the cold weather, we have to admit that they have a special charm. Have you booked your wedding during the winter months? It's time to get some ideas that will help you create a stunning setting that all the guests are going to enjoy. It's always good to add some personal touch to your special events and that's why you have to make some of the designs that I have got for you today. Scroll down through the photos to check out the Magical DIY Winter Wedding Decorations For A Winter Fairy Tale. The winter wedding reception will be like an extra holiday for you and it's a good excuse to snuggle more with the people you love! If you still haven't set the date for the wedding, these decorations will get you thinking that winter mat be actually a good time to tie the knot!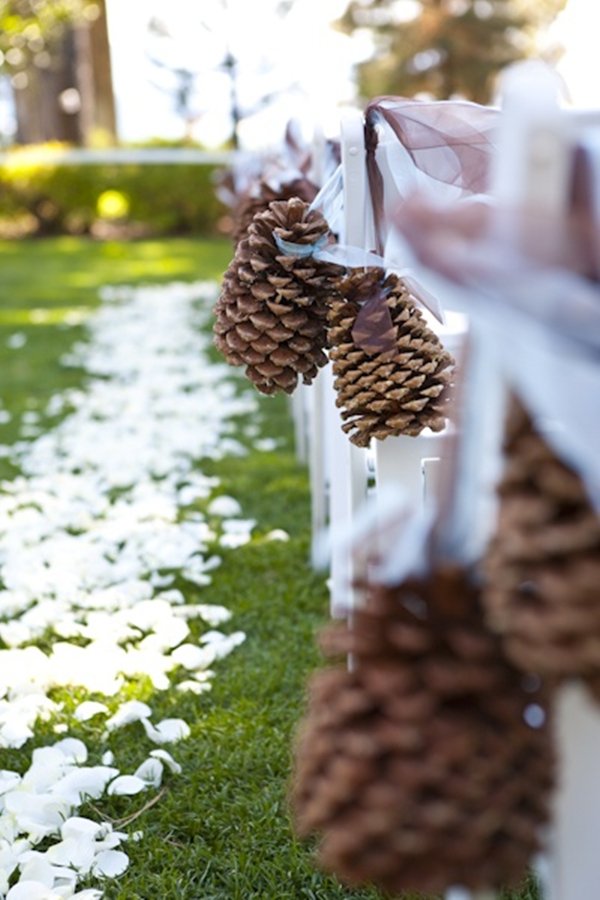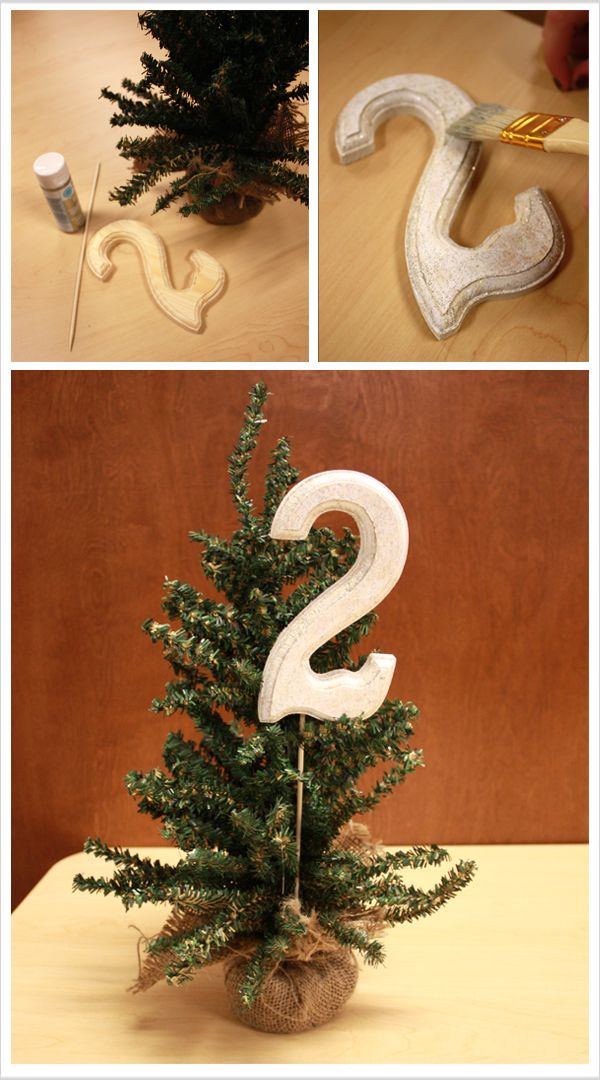 Pine cones are great when it comes to marking the seating place of each guest. You just need to print the names and attach them to the cones. As simple as that.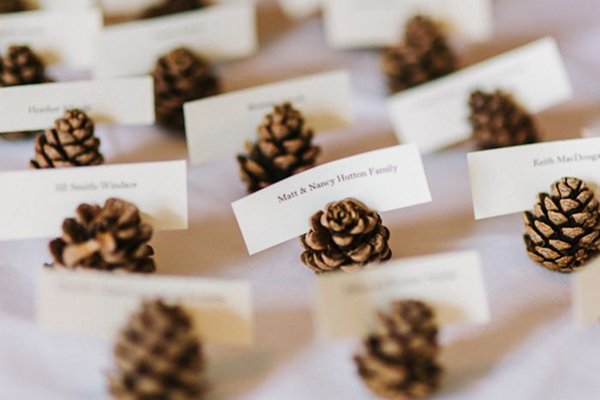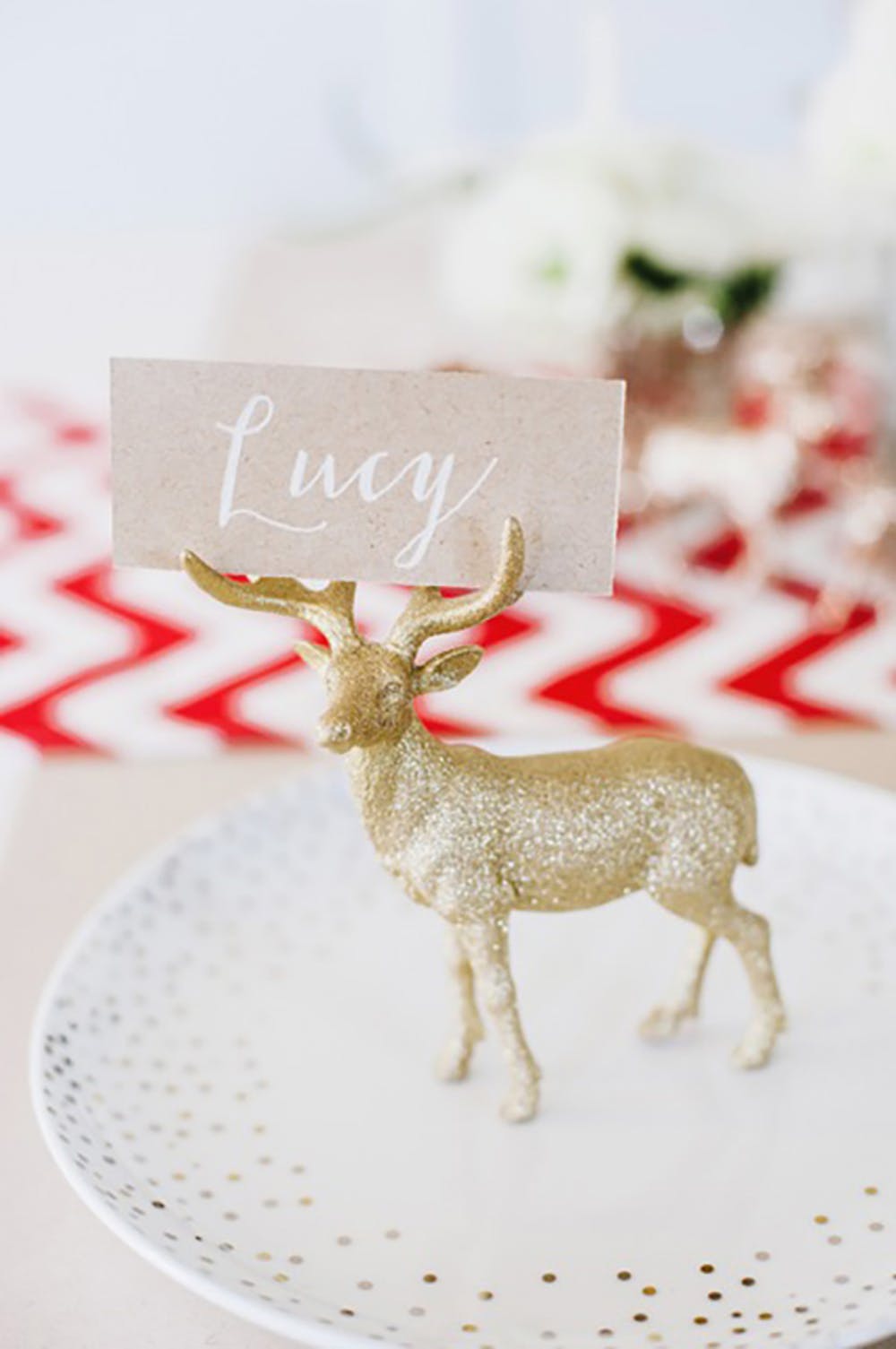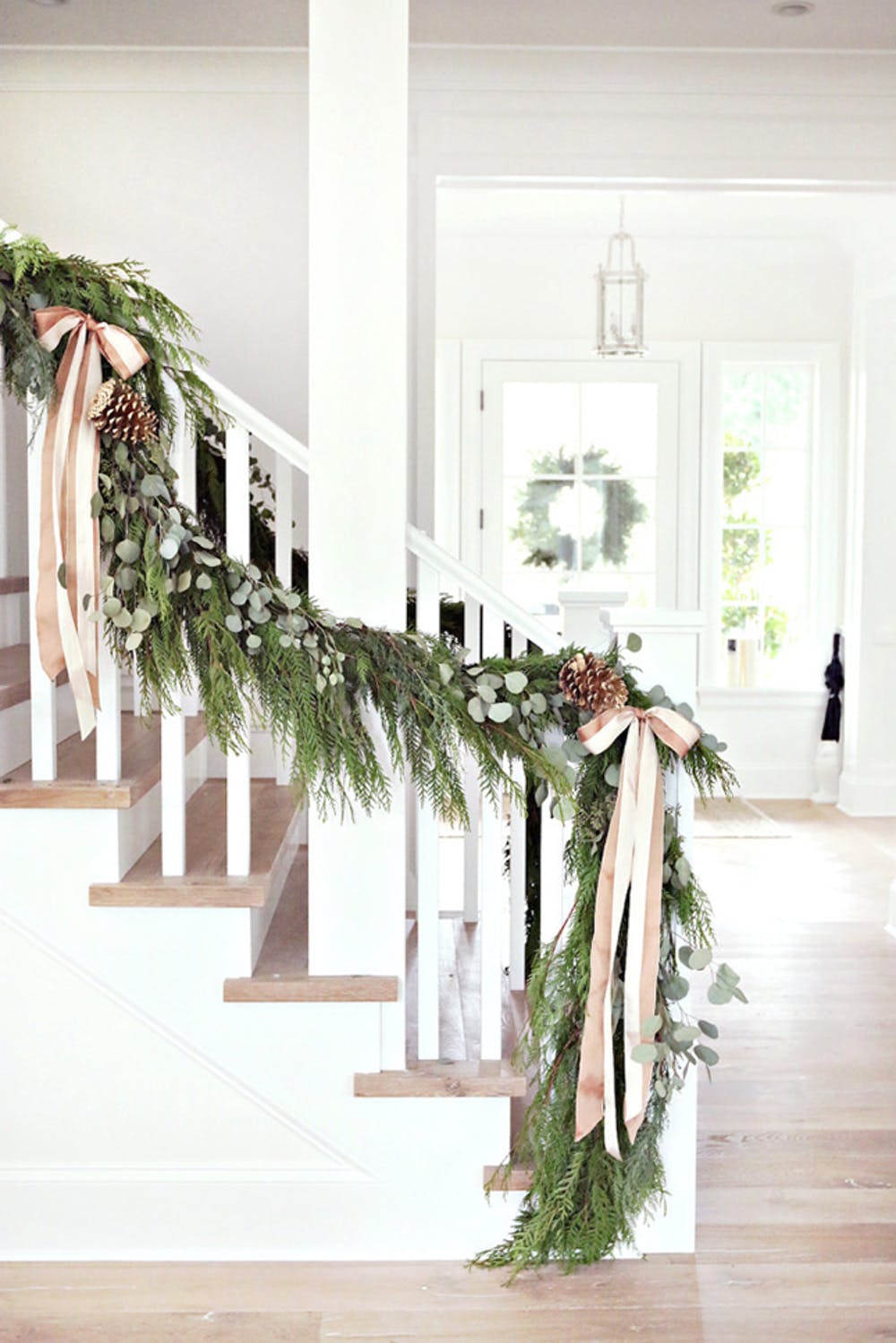 The winter hot blankets can easily become a part from your winter wedding decor. Tie them on the chairs to accent the seating place of the bride and the groom in an extraordinary and unique way.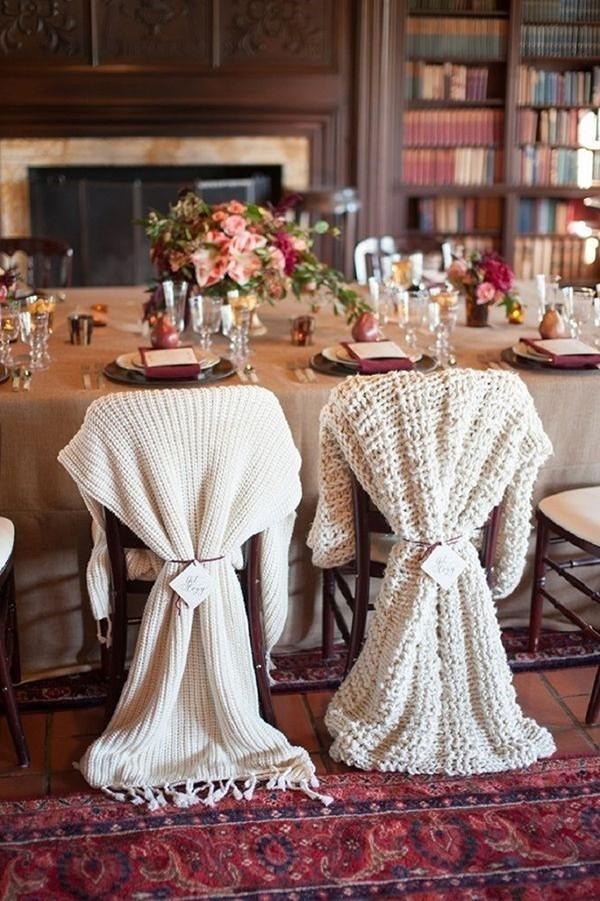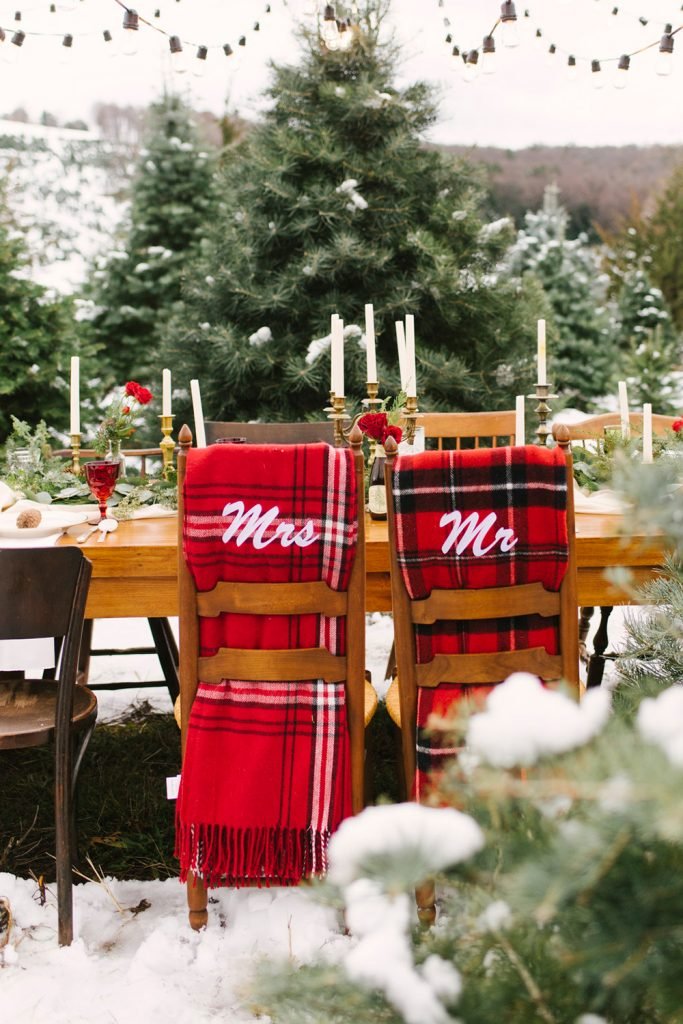 The white branches will serve you perfectly well for creating a table centerpieces. Add a statement to them by hanging crystals which will add up to the icy winter setting.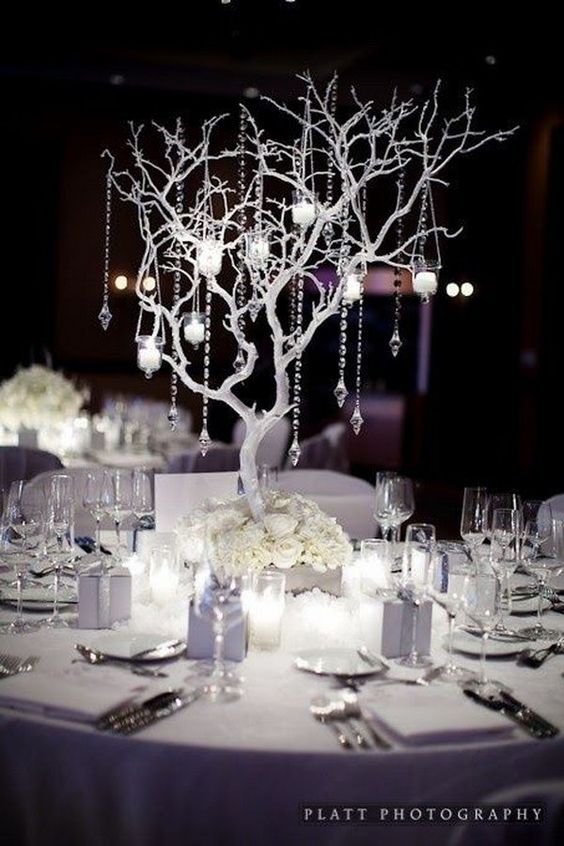 Make sure you have lots of candles to your winter wedding to make the ambiance warmer and cozier. Feathers are another decoration that you should have in consideration for the weddings during this season.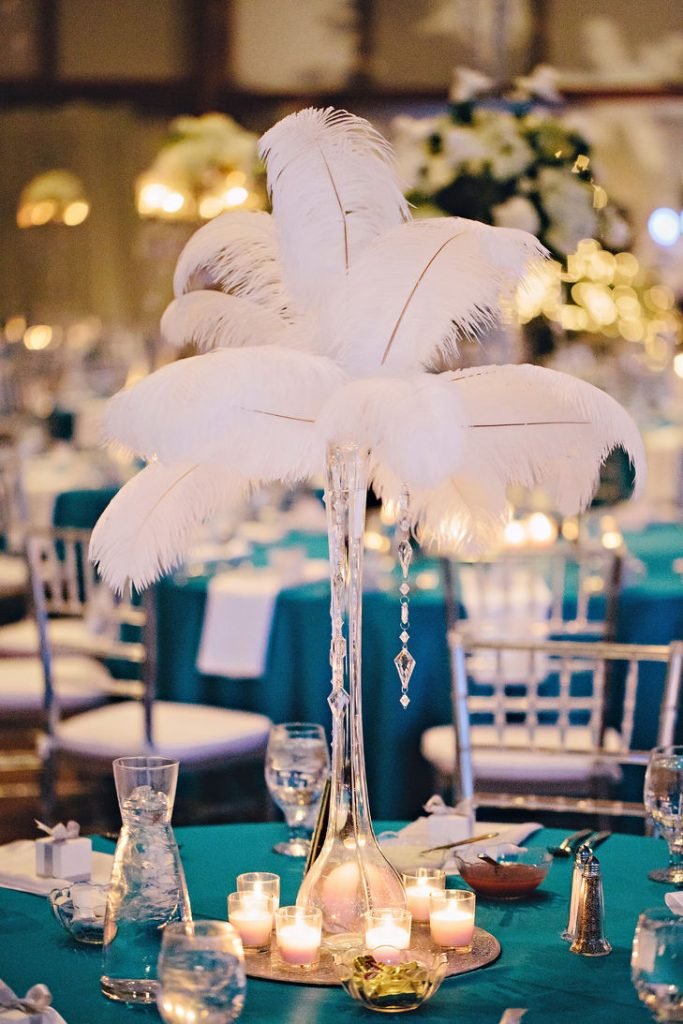 Here are some interesting candle holders that you can make quickly and easily. You don't need any special skills to do them, so feel free to give them a try!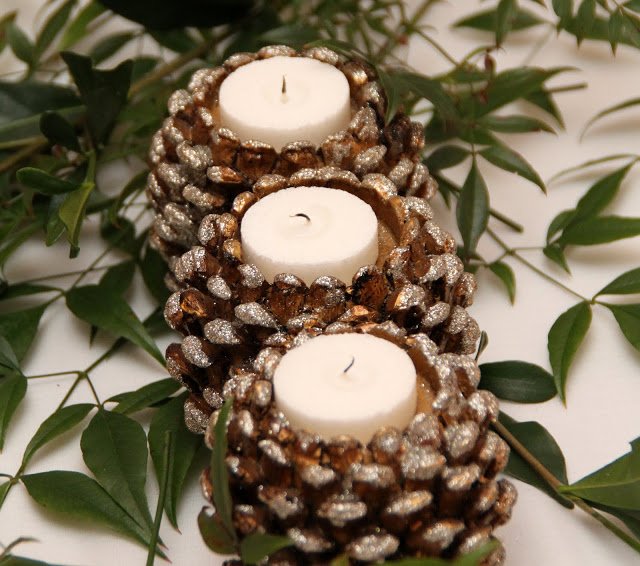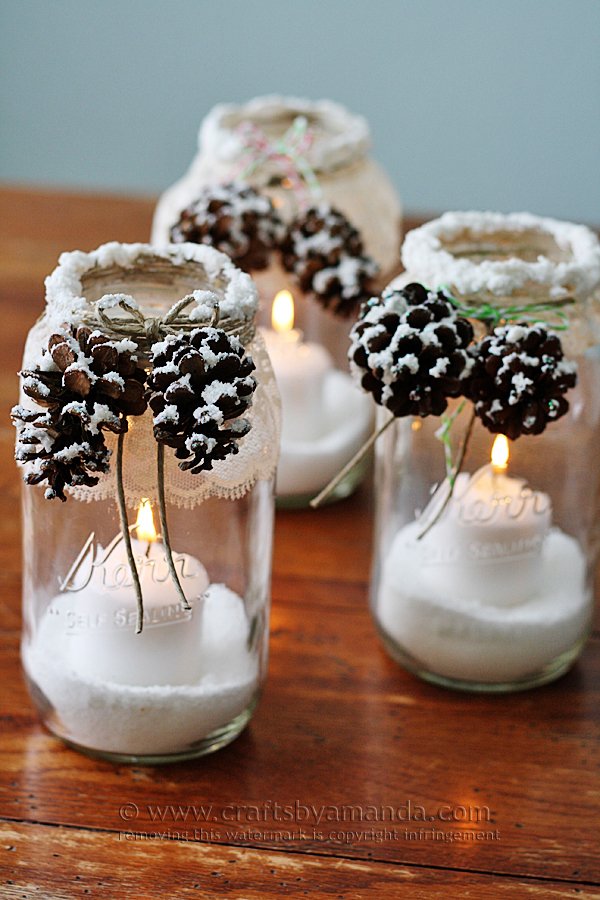 Do you some old sweaters at your home? Get the white ones to dress the vases and candle holders. Maybe this idea has never come to your mind, but it's a pretty amazing one. It will help you make a unique setting with ease and what's more important for free!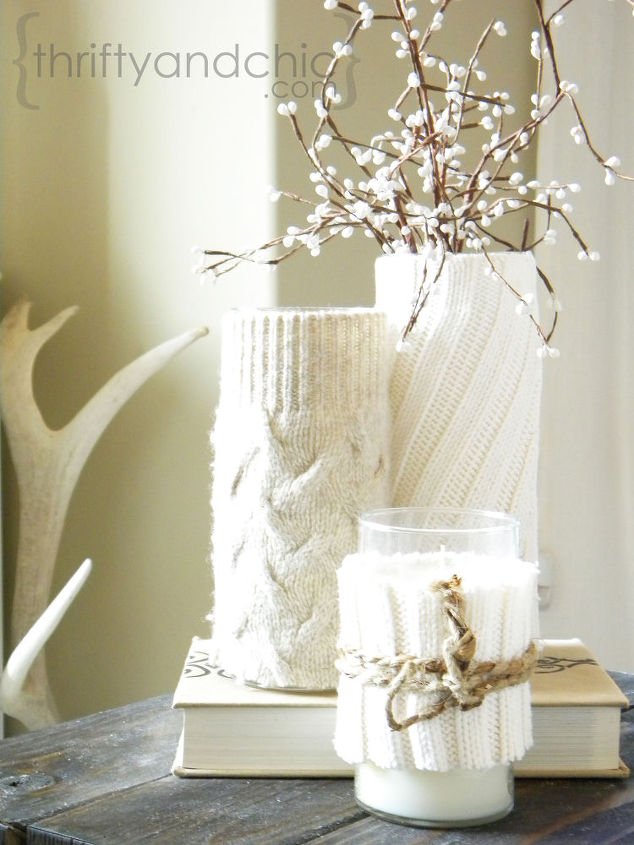 Winter wedding can be pretty amazing especially when you have such a lovely decorations. Which ones do you like the best?