Turkey – Be Their Guest
Have you been planning to go to Turkey and wondering at the same time what places to visit there?
Then you have come to the right place. Here, in this article, I'll be telling you about the top places and attractions in Turkey that are a must-visit for all!
Keep reading to find out more information about these places!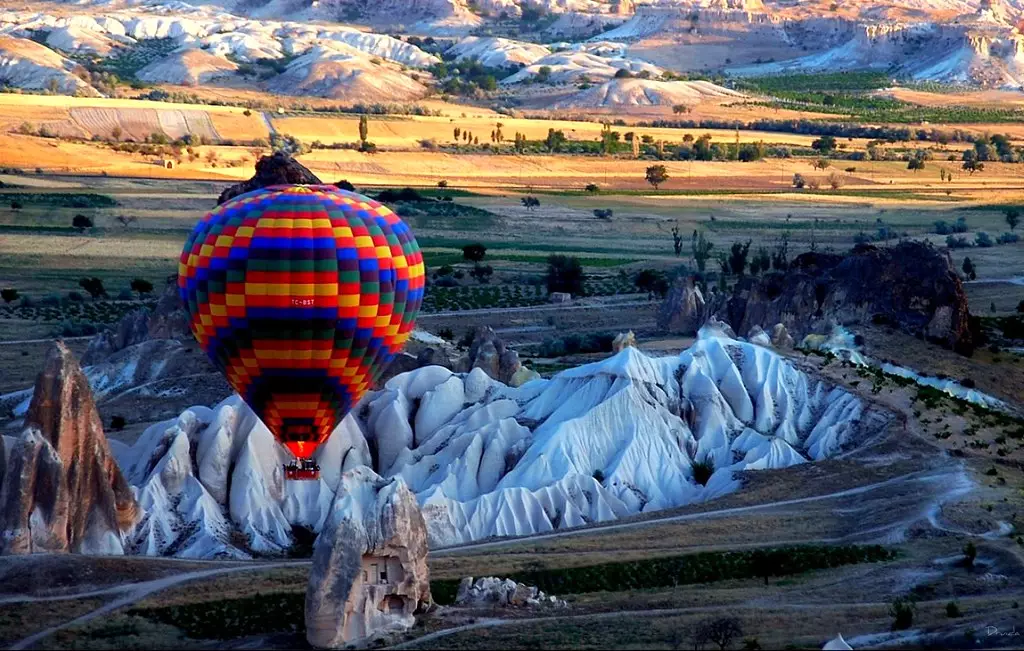 Top 6 Places To Visit
The top 6 places to visit in Turkey are:
#1 Hagia Sophia (Aya Sofya)
This historic building, which was built by the great Byzantine emperor Justinian.
It was declared as a museum by Atatürk in 1935, surpasses the others because of its unique architectural form, extensive history, significance as a place of worship, and extraordinary beauty.
Istanbul's UNESCO World Heritage site includes the Hagia Sophia. After it was built, it held the title of largest cathedral in all of Christendom for about a thousand years.
It provided the Byzantine world with a centre of religious, political, and artistic life and has given us many valuable scholarly insights into the time.
Following Sultan Mehmed II's conquest of Constantinople in 1453 and his designation of the building as a mosque, it was also a significant location for Muslim prayer.
Up until the 1930s, it was still used as a mosque before being turned into a museum.
#2 Kariye Museum
His frescoed and mosaic-adorned church. Although it receives a small proportion of the visitors that the famed Aya Sofya does, it provides equally intriguing insights into Byzantine art.
It is tucked away in the shadow of Theodosius II's enormous land fortifications and is now a museum. Check the website for information on what is open; the church has been closed in sections for refurbishment over a period of years.
The church that exists today is not its original form. Instead, it underwent at least five reconstructions, the most major of which occurred in the 11th, 12th, and 14th centuries.
The majority of the interior decoration, including the well-known mosaics and the lesser-known but no less impressive frescoes, originates from around 1320.
Above the entry to the nave in the inner narthex is one of the museum's most exquisite mosaics, which shows Theodore giving the church to Christ.
#3 Hierapolis
It is very amazing how this old spa city is perched atop the travertines that draw so many tourists to Pamukkale.
Eumenes II of Pergamum established it as a medical facility in approximately 190 BC, and it flourished under both Roman and Byzantine rule, when the majority of the populace was made up of sizable Jewish and Orthodox Christian groups.
The disaster was brought on by frequent earthquakes, and after one in AD 1334, Hierapolis was eventually abandoned. When there, be sure to check out the nearby museum, agora, and Roman Theatre.
The birth and development of Christianity were significantly influenced by Hierapolis. The city served as something of the bishopric's administrative hub during the Byzantine Empire's rule. Saint Philip, one of the 12 biblical apostles, passed away in this village.
A team of Italian archaeologists made the discovery of his burial location in 2011 while doing excavations in Hierapolis. Inscriptions inside the tomb attest to St. Philip's ownership.
#4 Ephesus    
The most impressive and well-preserved is Ephesus. It is the ideal location in the Mediterranean to gain a sense of life in antiquity and is a Unesco-listed World Heritage Site.
The religion of Cybele, the Anatolian fertility goddess, had its centre in ancient Ephesus, which was also a thriving trading port.
The Ionians transformed Cybele into Artemis, the virgin goddess of the moon and the hunt, and a magnificent temple was constructed in her honour.
After Rome, Alexandria, and Antioch as the three major cities in the empire, Artemis became Diana and Ephesus the provincial capital of Rome.
Herostratus, a maniac who claimed to have done it to obtain his 15 minutes of fame, set fire to the Temple of Cybele/Artemis in 356 BC, demonstrating that our culture is not the first one to have a twisted idea of stardom.
When construction on a magnificent new temple in Ephesus was complete, it was named one of the Seven Wonders of the Ancient World.
#5 Mount Nemrut
Southeast Turkey's Mount Nemrut, also known as Nemrud, rises to a height of 2,134 meters (7,001 feet). At the mountain's peak, several imposing statues have been constructed around what is thought to be a royal tomb from the first century BC.
It is one of the Taurus Mountains' tallest peaks to the east.
Karl Sester, a German engineer evaluating Ottoman transport lines, unearthed the site in 1881. Theresa Goell committed her entire life to the place after her initial visit in 1947 and launched campaigning in 1954.
The tomb of Antiochus has not been found in later investigations. Nevertheless, it is still thought that this is where he was interred. The "beheaded" statues have not all been restored to their previous state.
UNESCO designated Mount Nemrut as a World Heritage Site in 1987. Nemrut regularly receives visitors from April to October.
For vehicle and bus travels to the location, the nearby town of Adyaman is a common starting point. From there, one may also fly to the location. Additionally, overnight excursions leave from Malatya or Kahta.
#6  Ihlara Valley
The green Ihlara Valley, surrounded by towering cliffs that conceal churches carved out of rock, is one of the most well-liked trekking locations in Cappadocia.
The middle section, which is packed of churches, is where most people stop because they are on a tour, but taking the effort to climb the entire distance is definitely worth it.
In the municipality of Güzelyurt, Aksaray Province, southwest of the Turkish province of Cappadocia, the Ihlara Valley is a canyon that is 15 km long and up to 150 m deep.
There are numerous rock-cut structures and perhaps 50 rock-hewn churches in the valley.
Selime to Belisrma offers cliff vistas with rough terrain. The majority of the churches are in Belisrma, which is near the entrance to the Ihlara Vads Turistik Tesisleri (Ihlara Valley Tourist Facility).
Less well-known churches can be found from there to Ihlara hamlet.
The distance between Ihlara village and the Ihlara Vads Turistik Tesisleri staircase is around one hour, and it takes another hour to travel from Belisrma to Selime.
To Wrap It Up!
All these places have promising gorgeous views, and I bet you will have a good time if you visit them. Thank you for reading up till here!
I hope you found the information provided in this useful. Let me know in the comments below what your thoughts are on the above-mentioned places.
Author bio:
John is a passionate blogger. He loves to share her thoughts, ideas and experiences with the world through blogging. John is associated with The Legal Guides, Lawyers Note, Simply Lawzone, Exclusive Rights, Lower My Legal Fees, and Lawyers Inventory.