There are plenty of islands in the Caribbean, each of them awash with elegant villas for the discerning luxury traveler. But there are some accommodation options that rise above the rest. Featuring pioneering modern designs, the latest comforts, and tropical opulence, here's our pick of the top 7 new luxury villas to rent in the Caribbean.
Villa Turtle Tail Estate, Turks & Caicos
Sprawling over its own peninsula on the coast of Providenciales, Turtle Tail Estate is a verdant, private paradise. Each corner of this five-bedroom villa boasts dreamy vistas of ocean and tropical landscape along this coveted stretch of coast.
Spend your days on the tennis court, relaxing in the pool, or lazing about on your private beach. Sun loungers encourage putting a dent in your reading list, and dining areas inside and out are perfect for balmy evenings lingering over a fine meal and bottle of wine. An indoor cinema, games room, and kayaks are also at your disposal.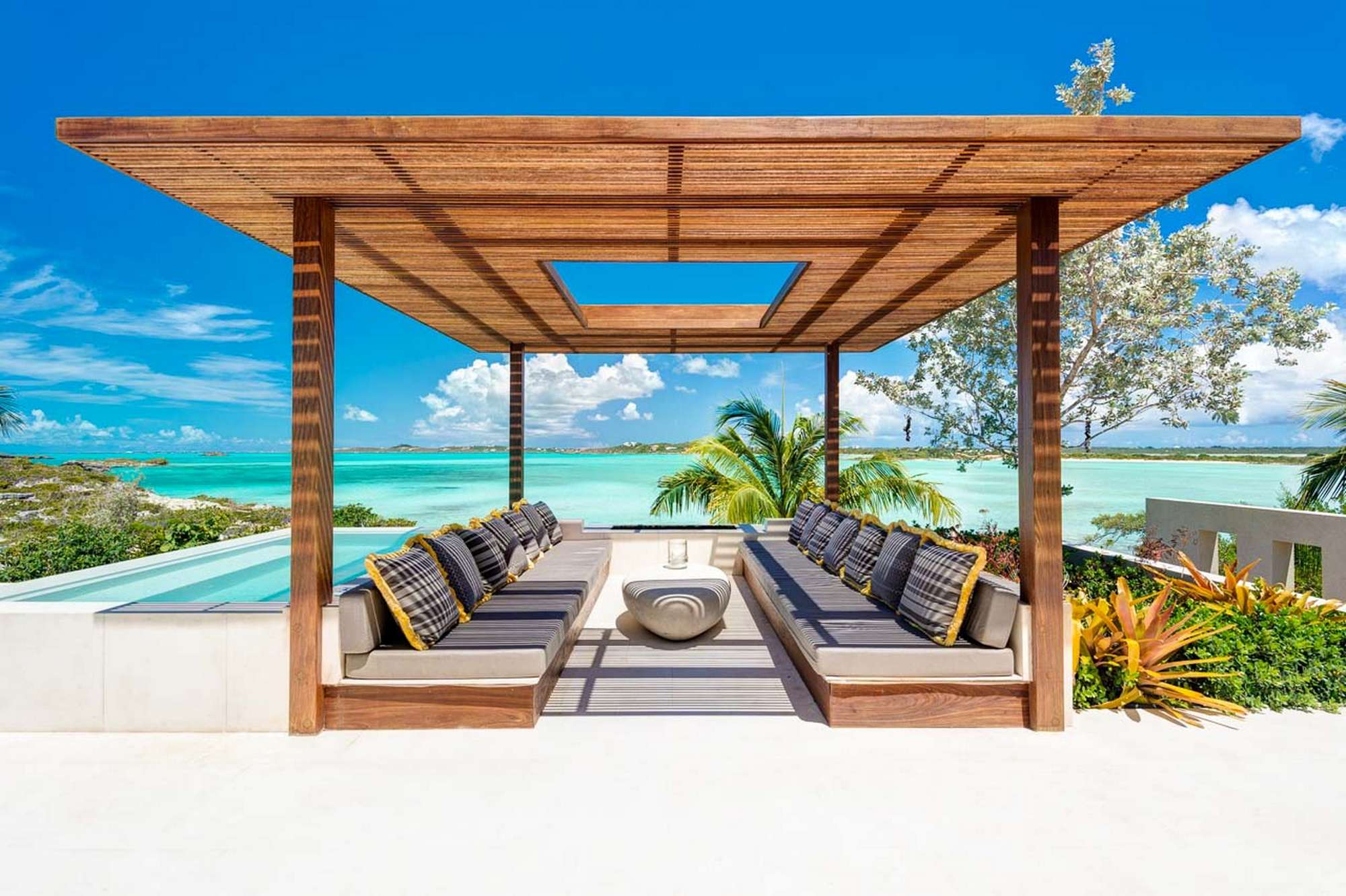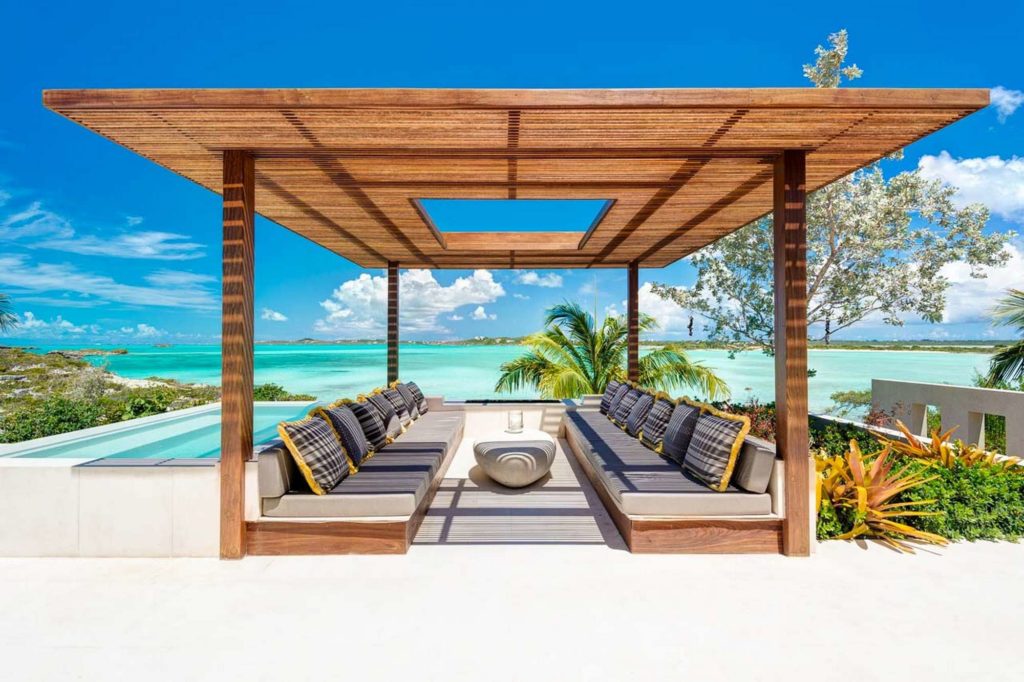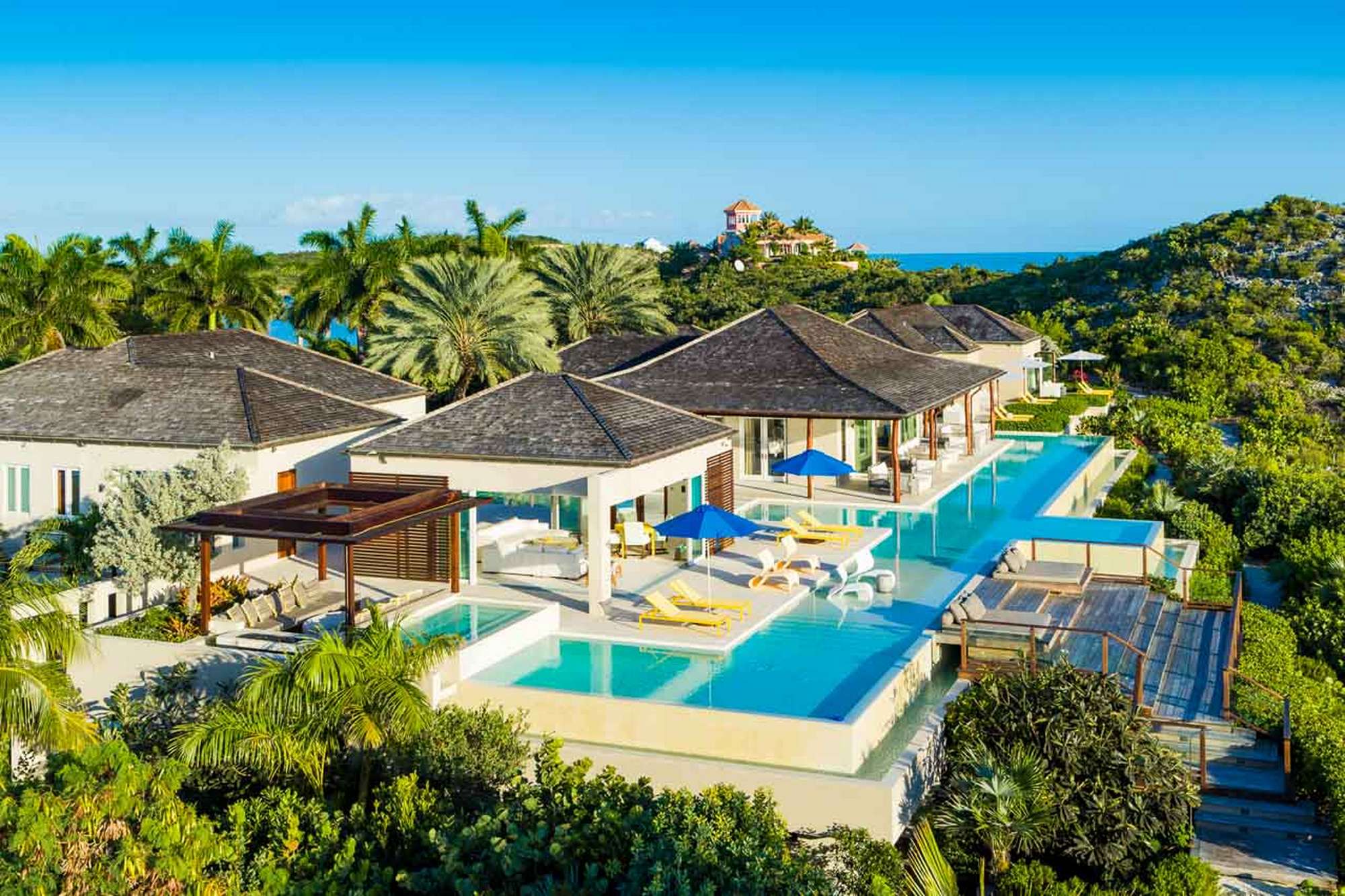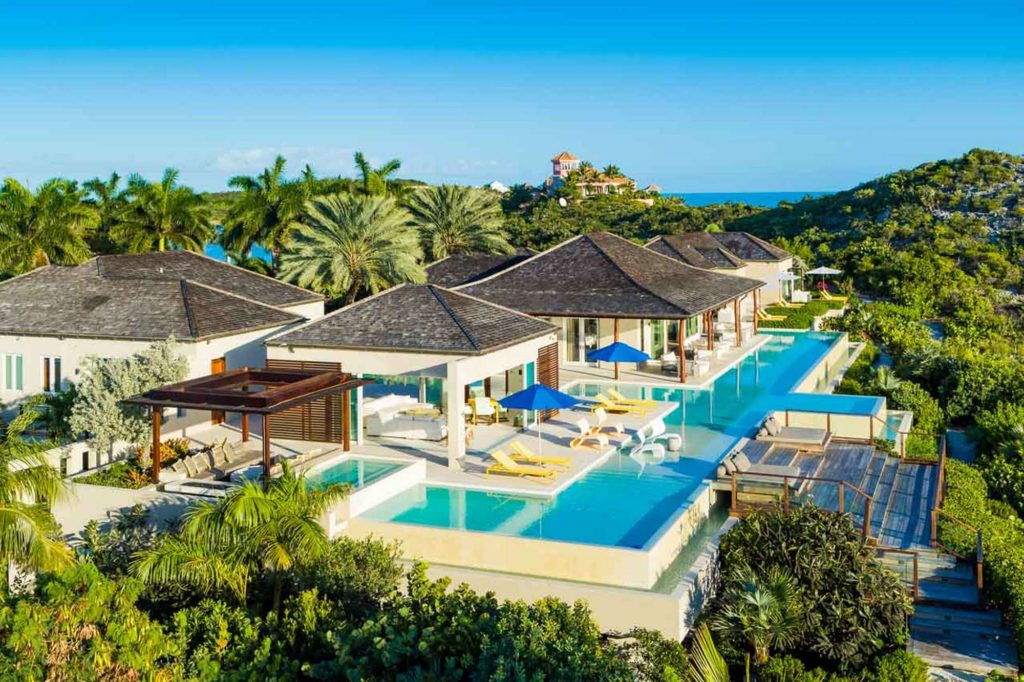 Photo Credit: WIMCO – Villa Turtle Tail Estate (TC TTE)
Find some good villas on  Turks and Caicos section .
Casa Chakte, Mexico
A true escape into the jungle, Villa Casa Chakte is surrounded by a beautiful sweep of sea and lush vegetation. With three bedrooms, it's a perfect choice for low key luxury on the Yucatán Peninsula.
Inside, natural timber furnishings and unique decorations grace the generous space, everything handcrafted by locals from the area. Open plan kitchen and living areas merge seamlessly, while outside, a sandy path calls you to the beach. For jungle sunsets, head to the rooftop terrace with mezcal cocktail in hand. The sublime views will have you jumping in the pool before you know it.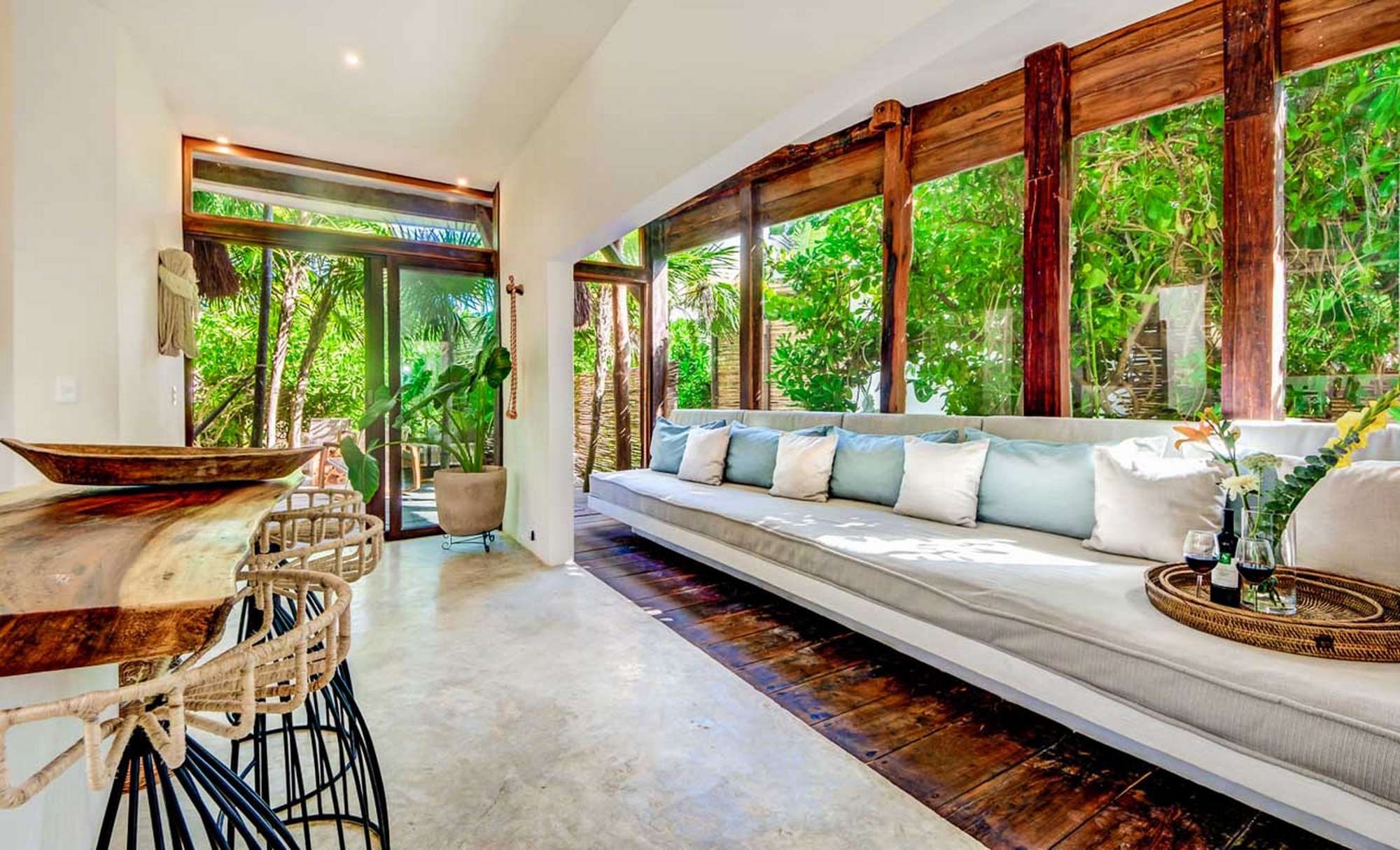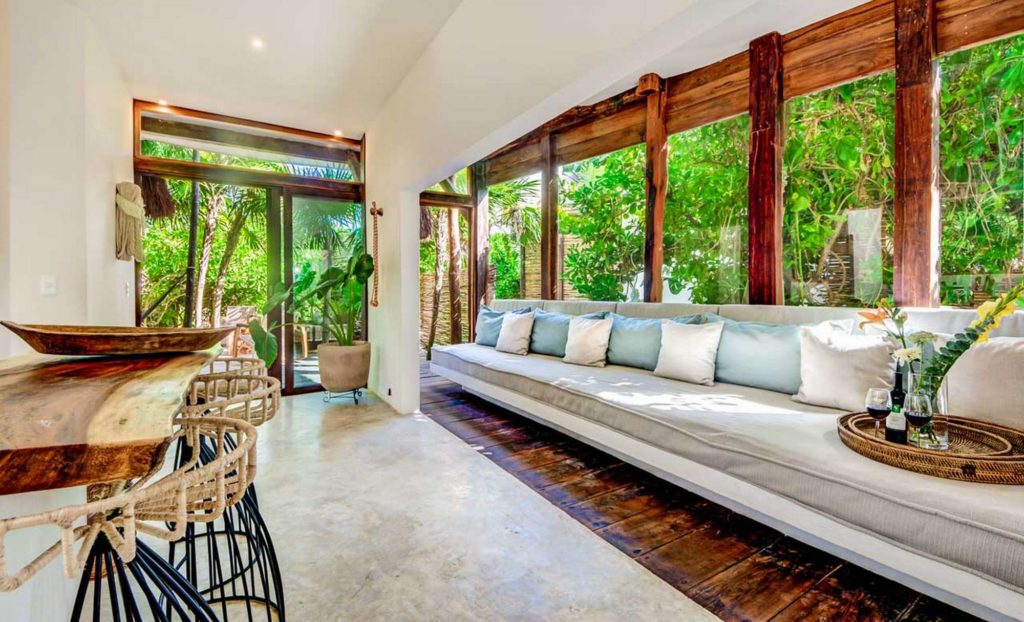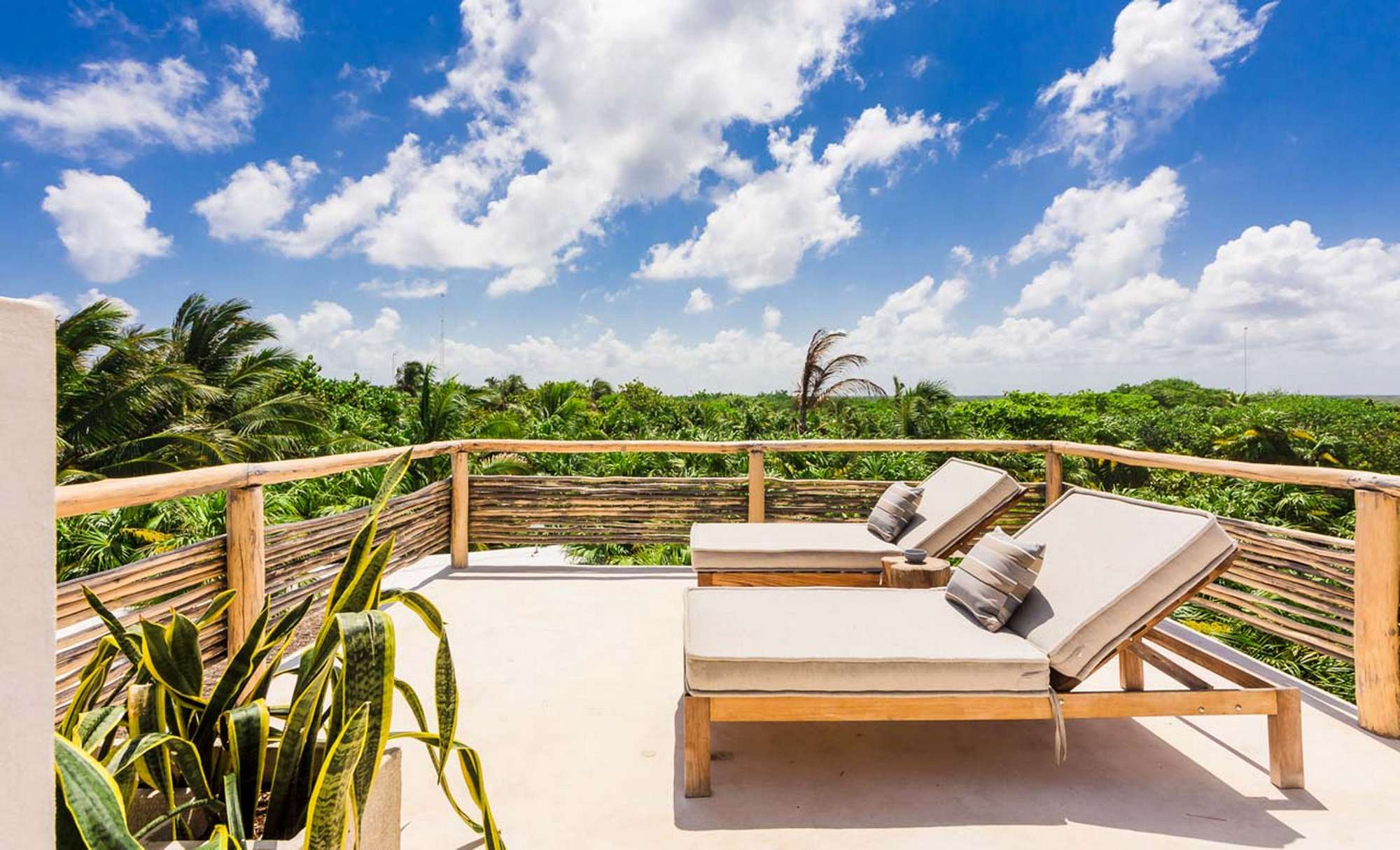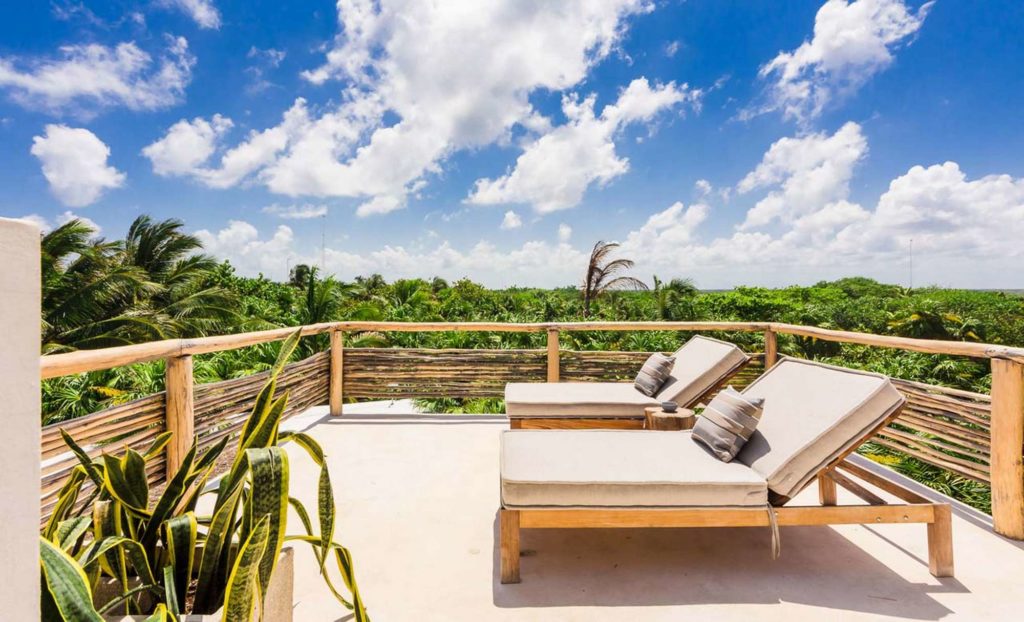 Photo Credit: WIMCO – Villa Casa Chakte (ML3 CHK)
Villa Prudence, Barbados
Every inch of this villa brims with Caribbean charms, an enchanting option for both family getaways or intimate destination events. Flowing architecture lures you through the house, finished with a coral stone that enhances the island-mystique.
Its eight bedrooms are spread across the main villa and garden cottage. Fix yourself a cocktail at the bar and wind down poolside while your private chef whips up a lavish meal, best enjoyed under the gazebo. The garden is brimming with tropical flowers and swaying palms, while the beach is minutes away.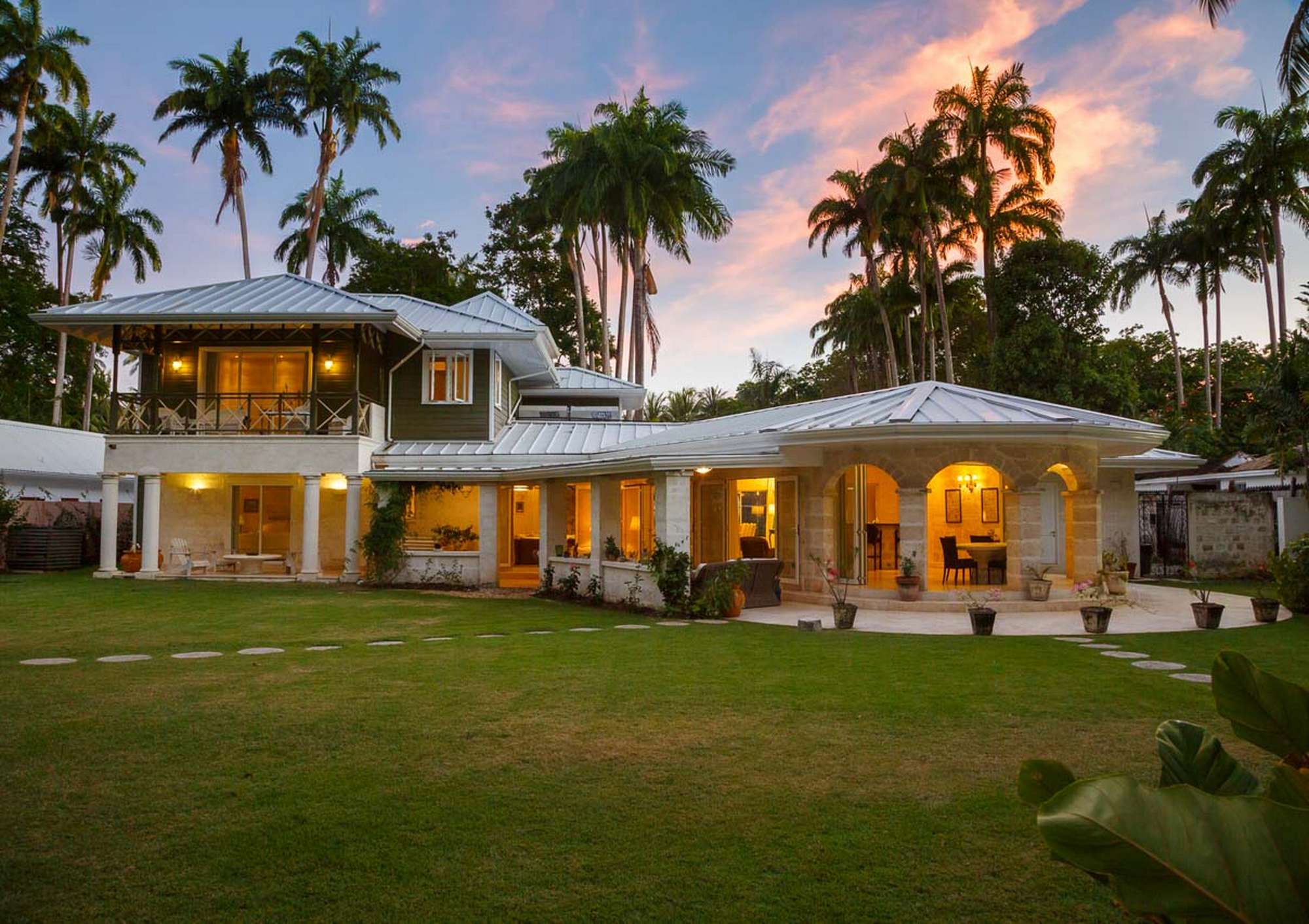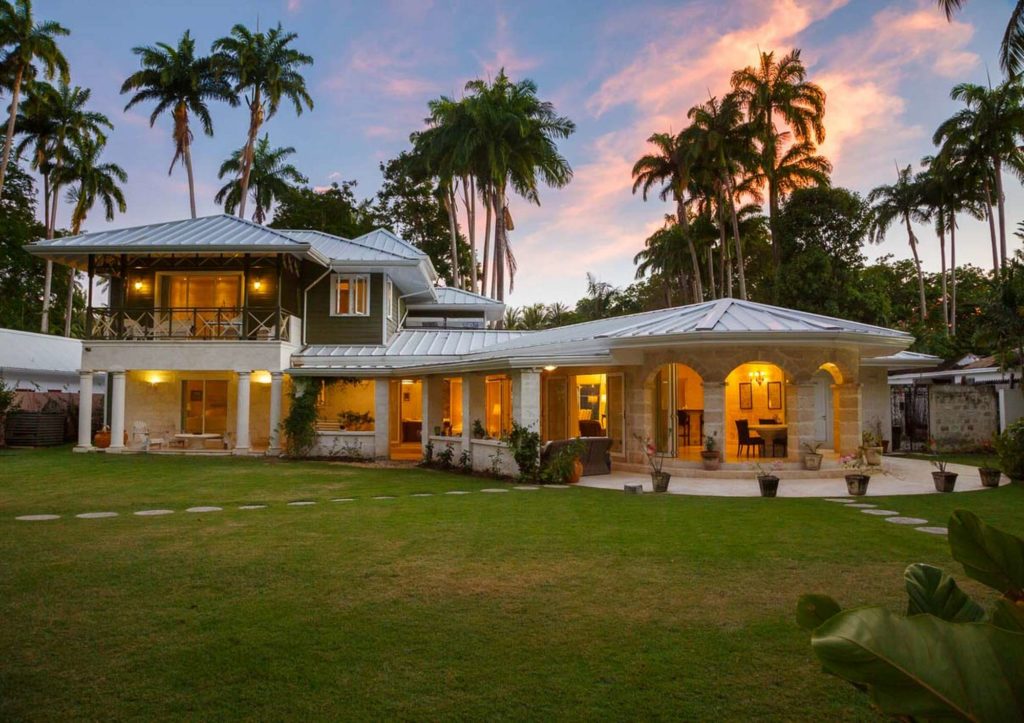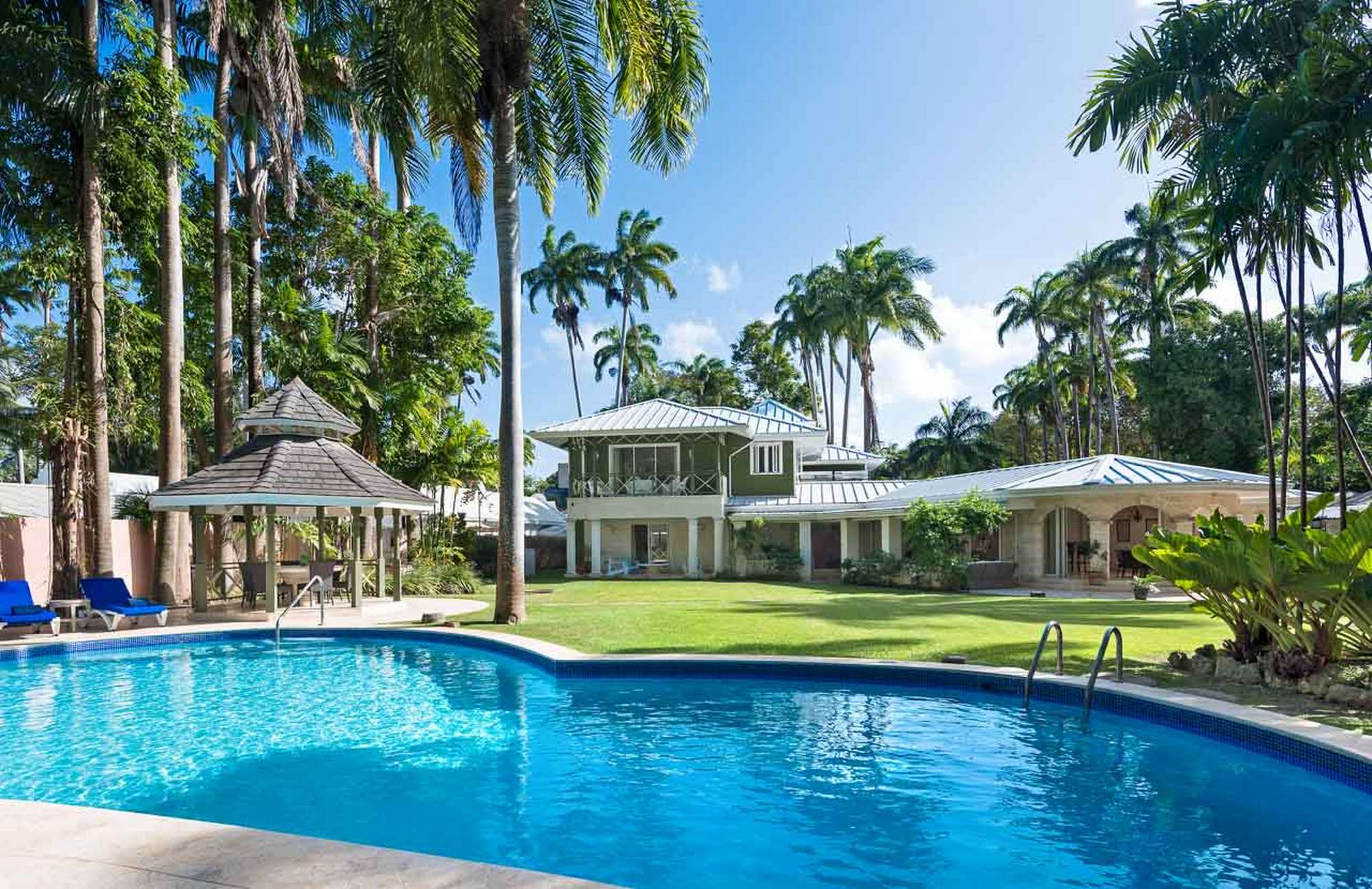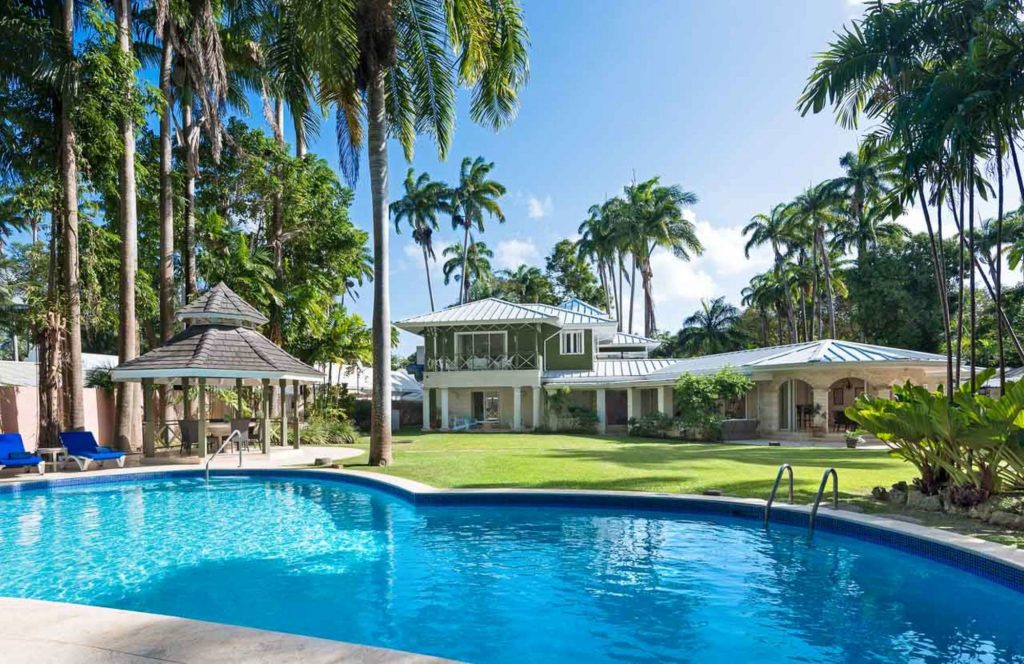 Photo Credit: WIMCO – Villa Prudence (RL PRU)
Also, check the Barbados section.
Coral Kai, Grand Cayman
Located on Grand Cayman's coveted northern coast, Villa Coral Kai encourages breezy afternoons by the sea, drink in hand. Five bedrooms and lush living areas decked out in a peach palette will sweep you away in Tropicana vibes.
The cheerful interior is newly redecorated, perfect for a relaxed and comfortable stay. Outside, an elevated pool looks over a private stretch of sand. Castaway to the nearby Rum Point Club, a coveted location famed for its sumptuous seafood feasts and rare collection of specialty rums from around the world.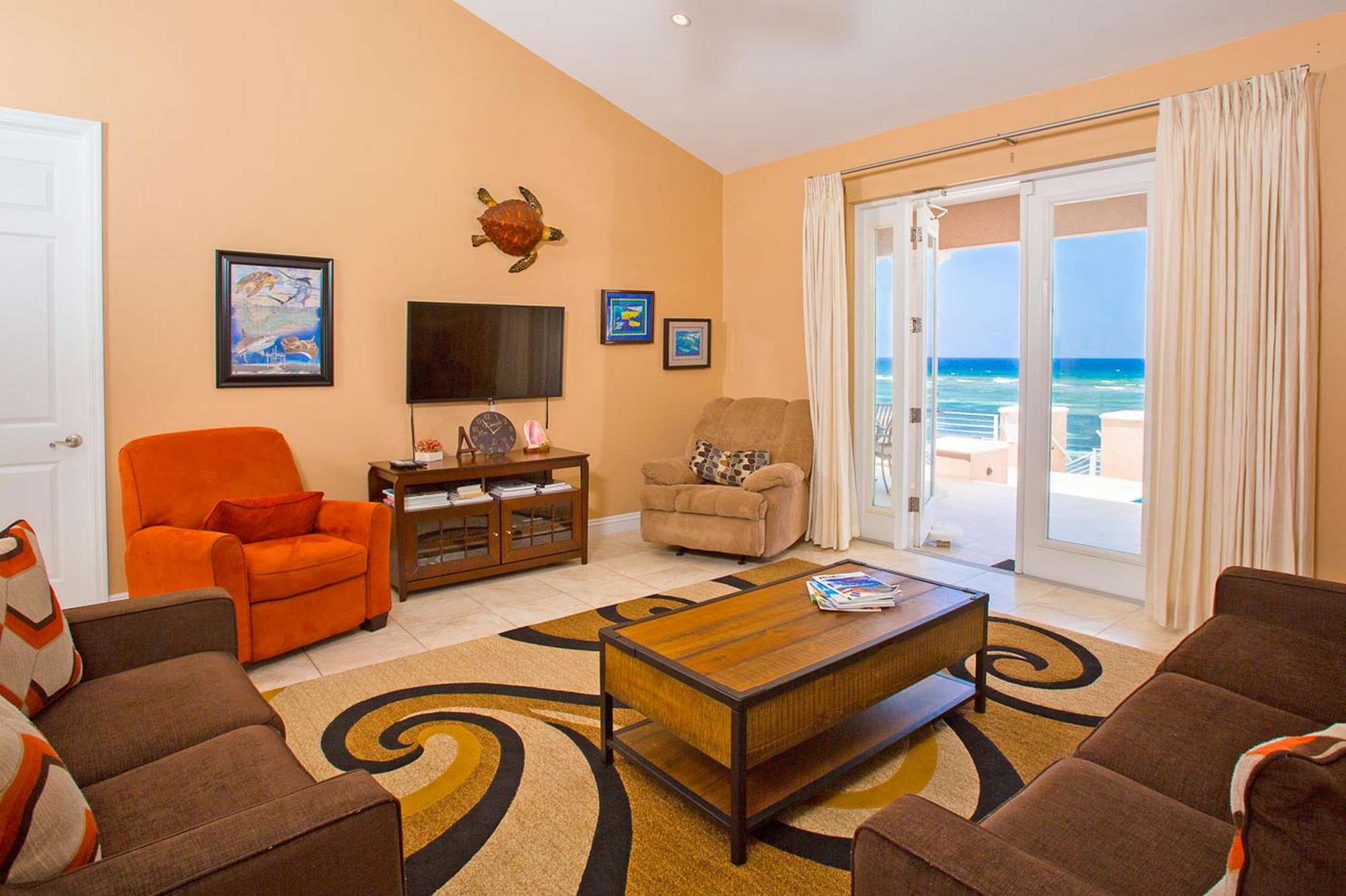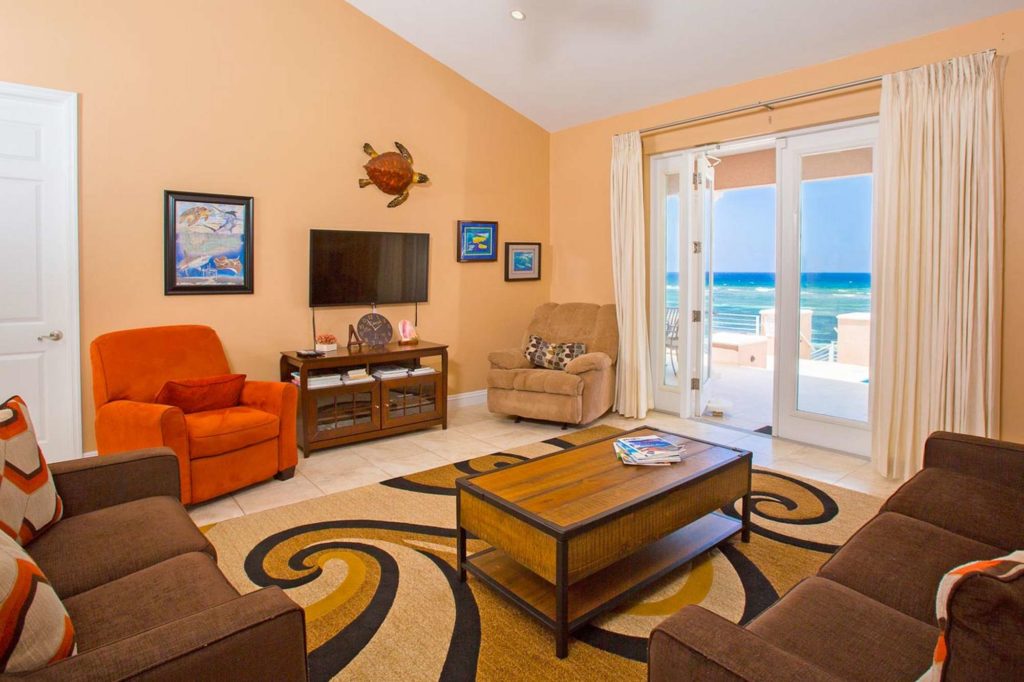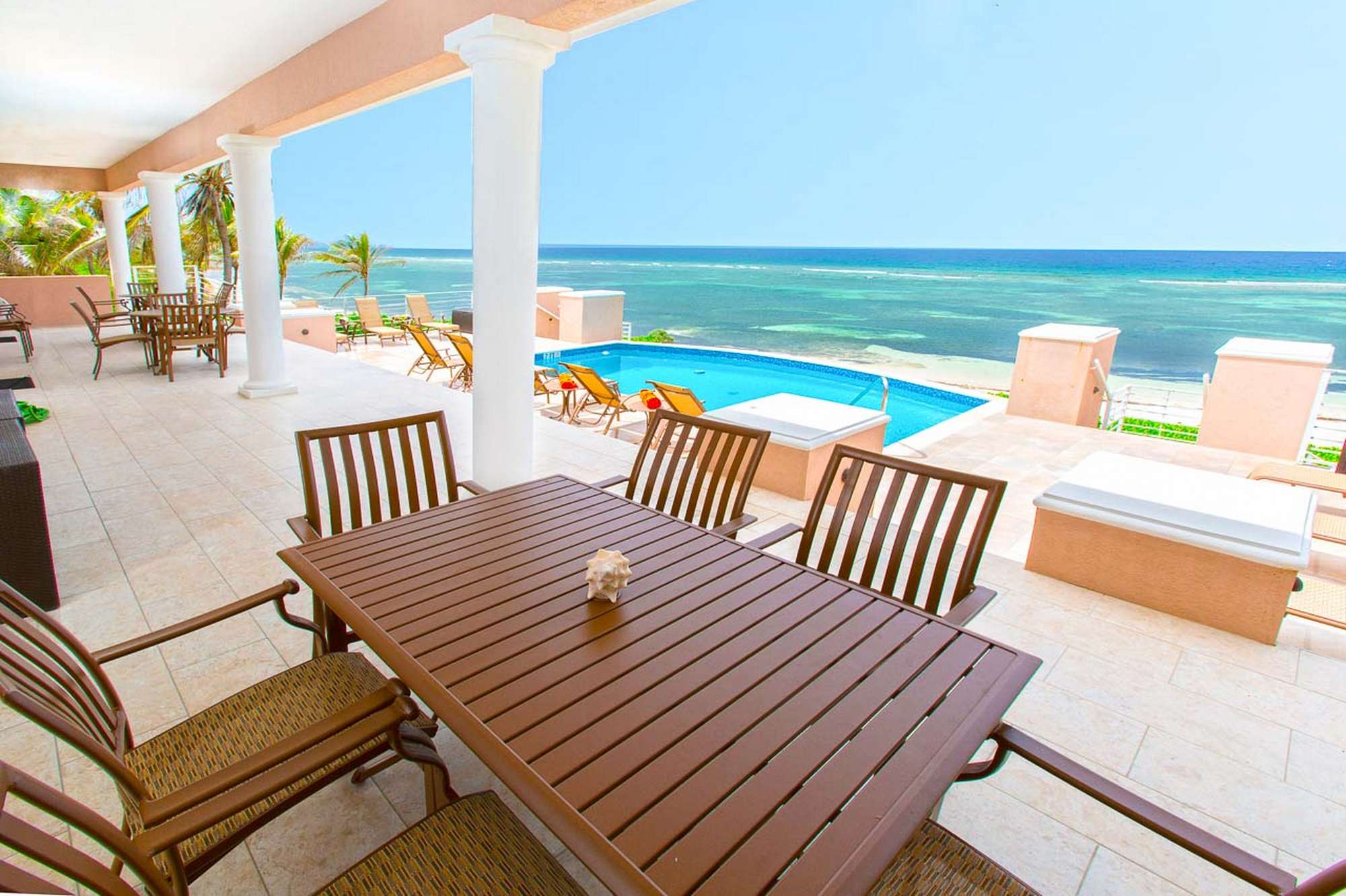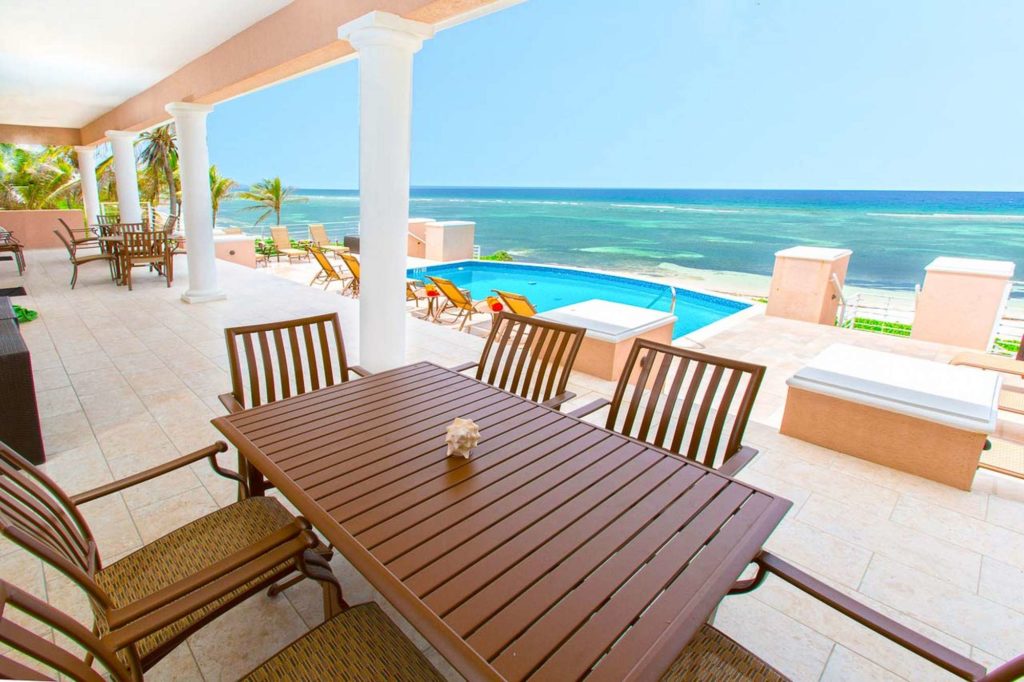 Photo Credit: WIMCO – Villa Coral Kai (GCM CRK)
Villa La Belle Creole, St. Barts
Mixing French sophistication with Caribbean passion, St Barths unsurprisingly is a top destination when it comes to luxury travel. Villa La Belle Creole recently reopened after Hurricane Irma razed the building in 2017. Reborn, it's a palatial option for families or groups of friends.
The six-bedroom interior features all the modern amenities, with colonial-style furnishings and décor adding plenty of charm. An open plan kitchen and living area are great for socializing, leading out to the deck and pool with sublime views over bustling St. Jean below.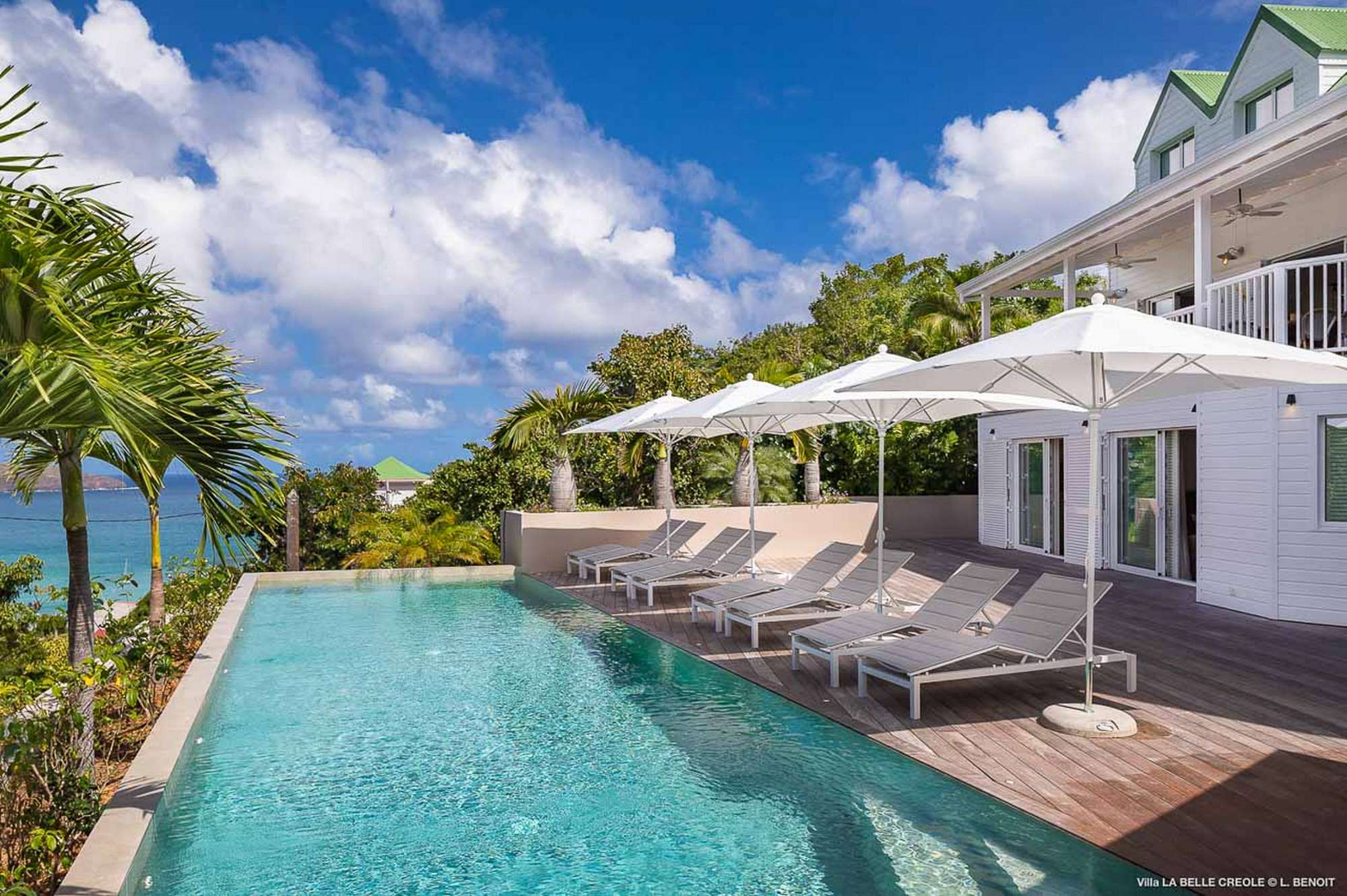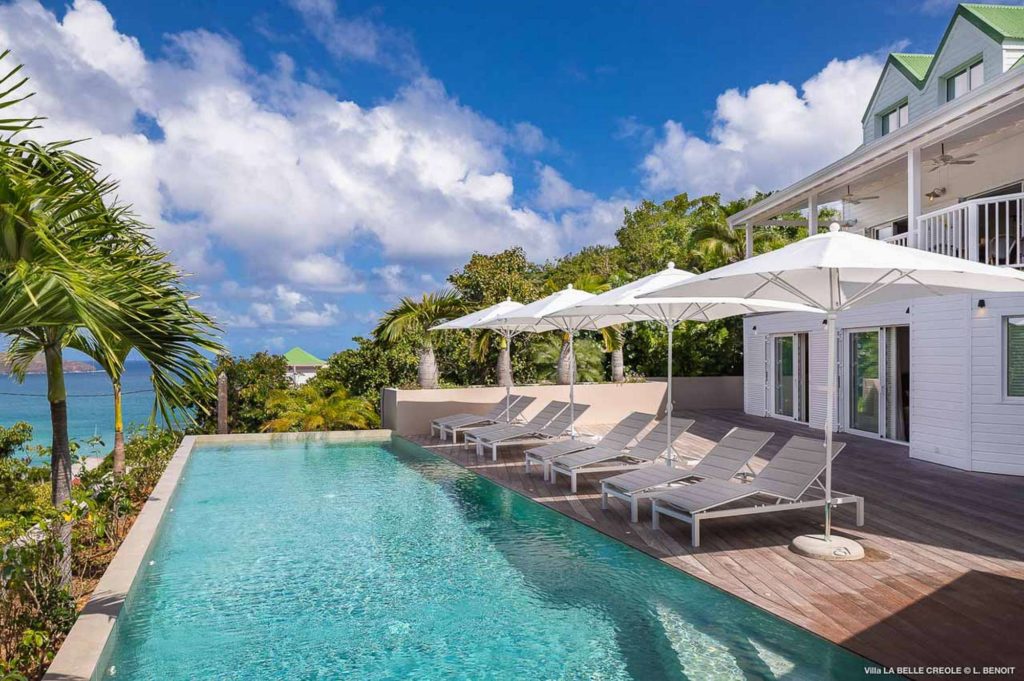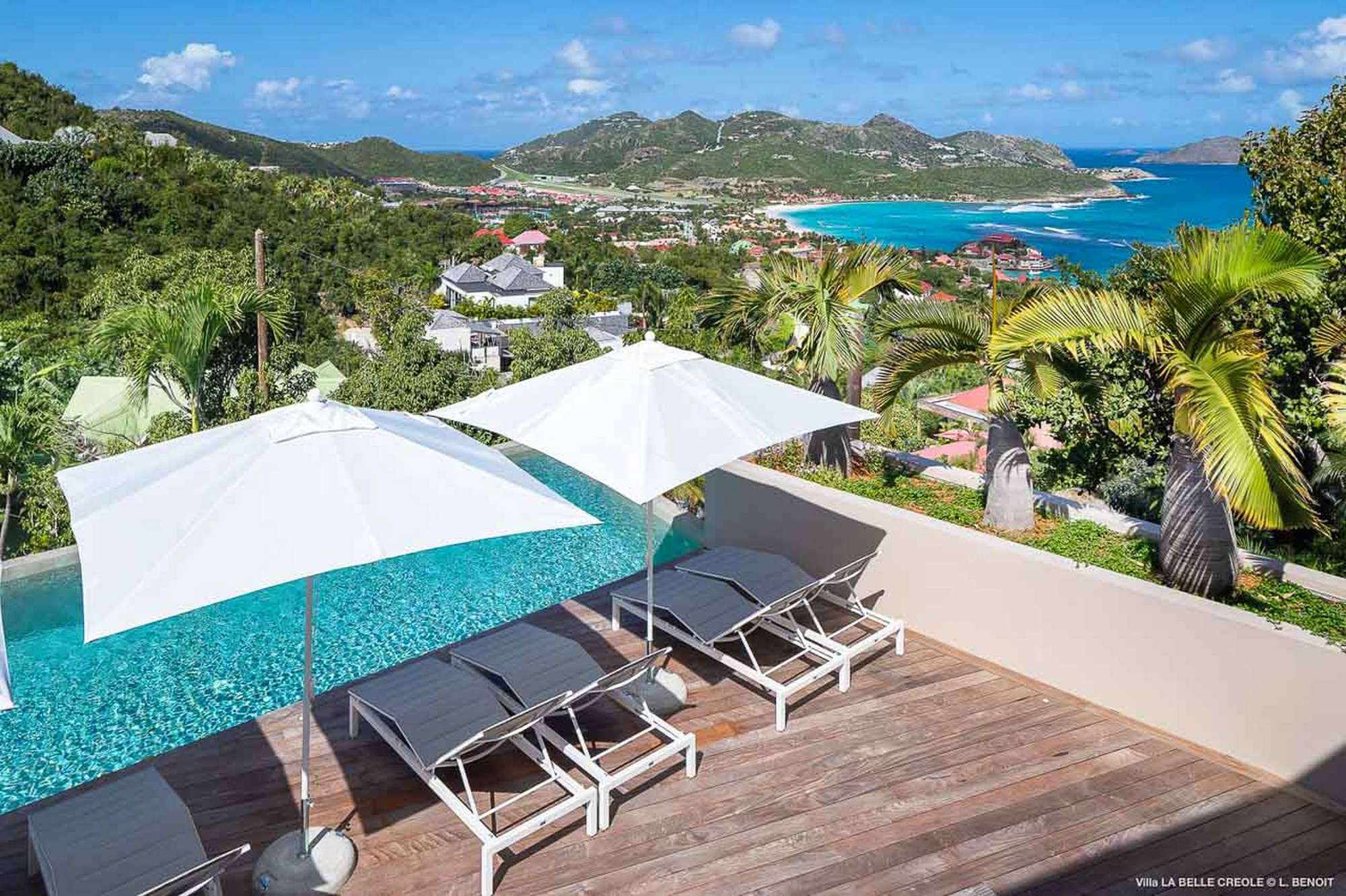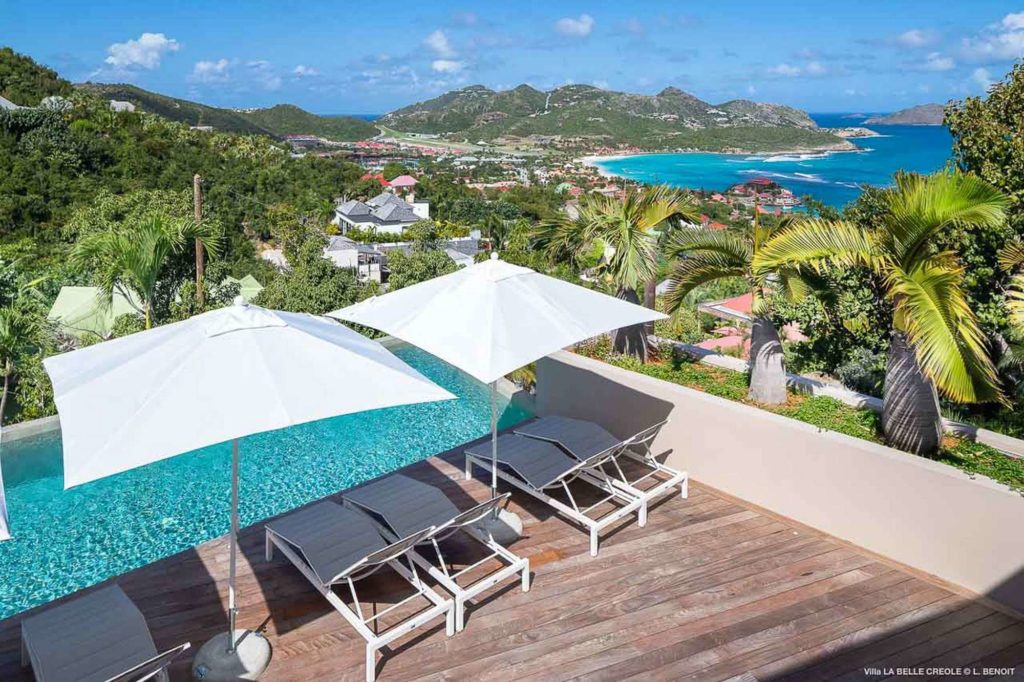 Photo Credit: WIMCO – Villa La Belle Creole (WV LBC)
Villa Ammonite, Dominican Republic
Carved from natural Coraline stones, Ammonite villa hides away a trove of modern art, breezy living areas, and soaring wooden ceilings. Stay here and you'll be the envy of all your friends – unless, of course, you invite them along. With six bedrooms, there's plenty of room.
Laze the day away swaying in a hammock or work up a sweat in the gym before hitting the beach. The views of the Caribbean from the pool and jacuzzi are sublime, as is the carefully manicured garden. For tranquil evenings at home, there's a home cinema, games parlor, and even a massage room.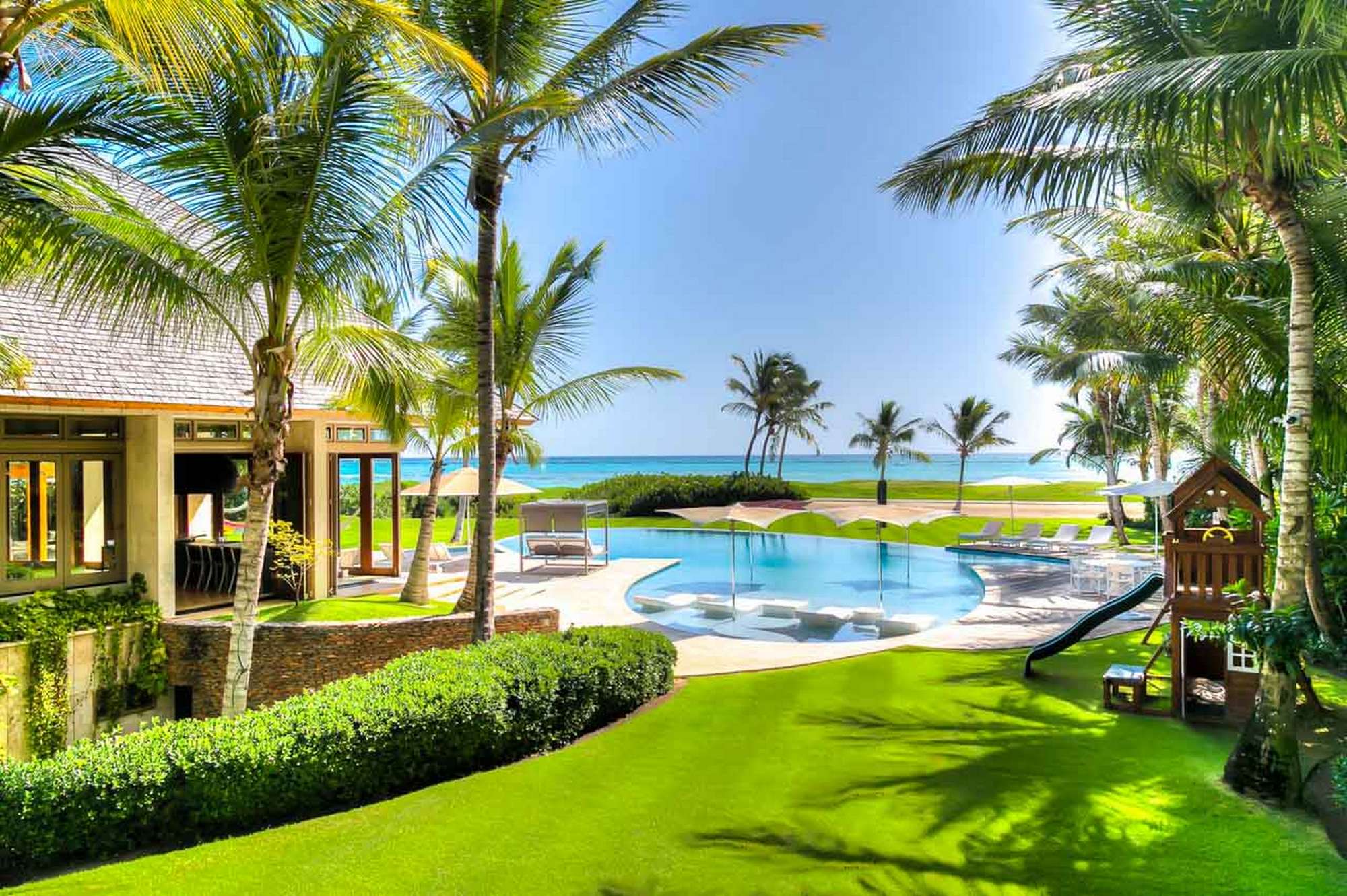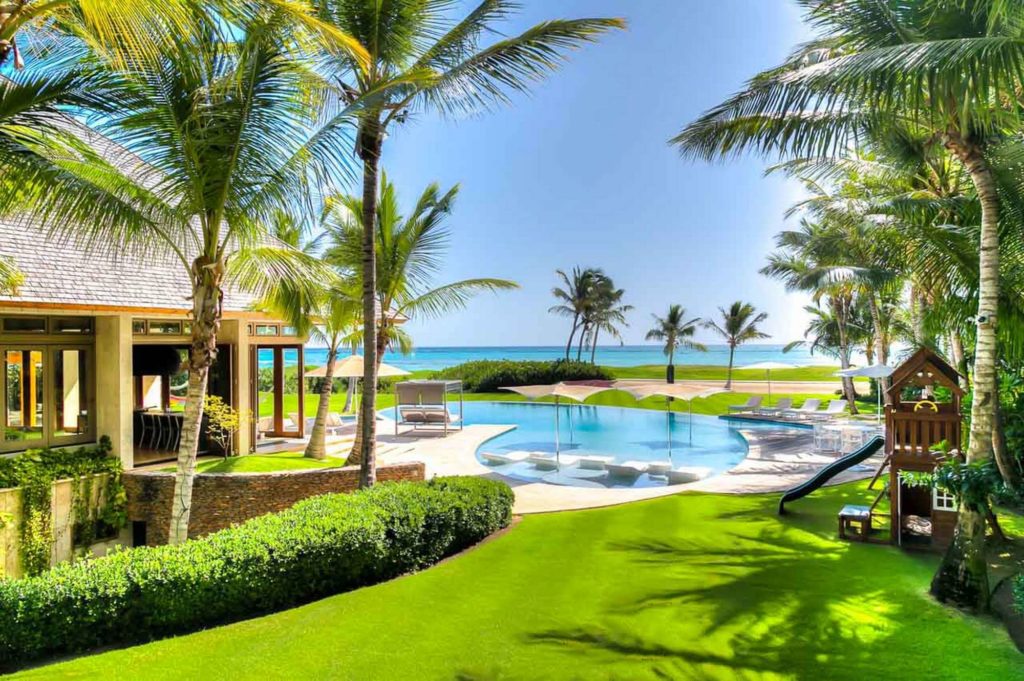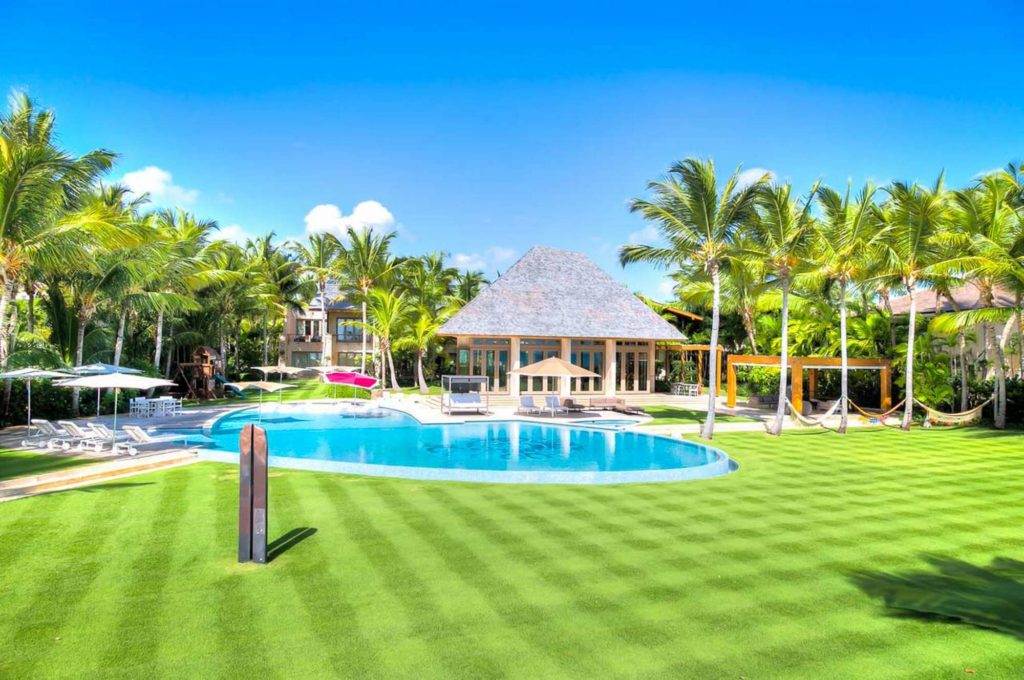 Photo Credit: WIMCO – Villa Ammonite (DR AMM)
Villa Bristol Bliss, Turks & Caicos
Take one step inside Villa Bristol Bliss, and it's easy to see where it gets its name. It's Caribbean bliss – white-washed walls, dashes of wooden furnishings, and jaunty living and dining areas perfect for island-style soirées.
The villa's four bedrooms revolve around the main 'Great Room', which incorporates the kitchen, living, and dining areas. The room also opens to the pool and outdoor leisure areas. You could spend the whole day lolling by the pool, but the beach also calls. Here, crystal-clear waters are ripe for snorkeling, kayaking, or paddleboarding.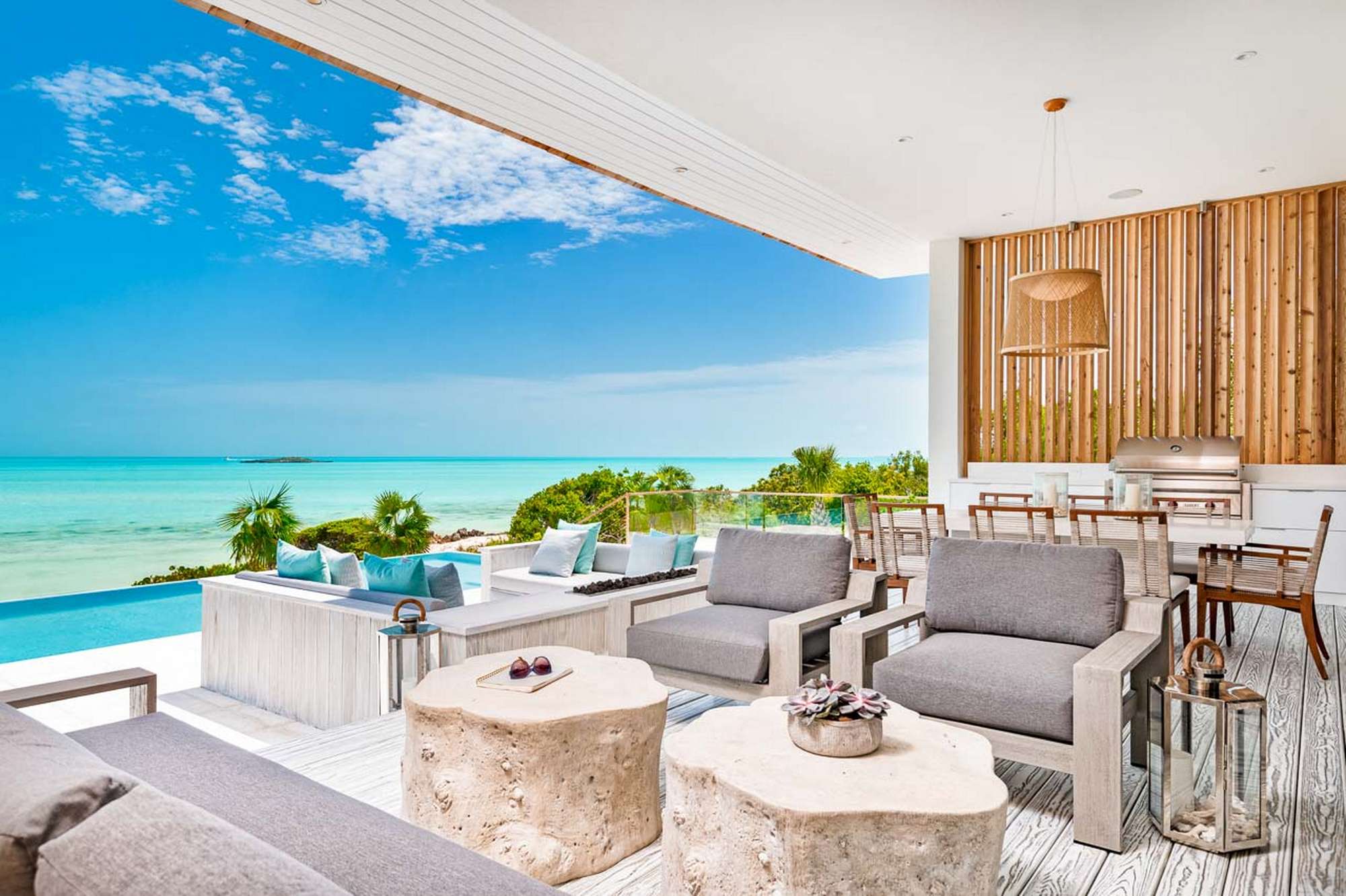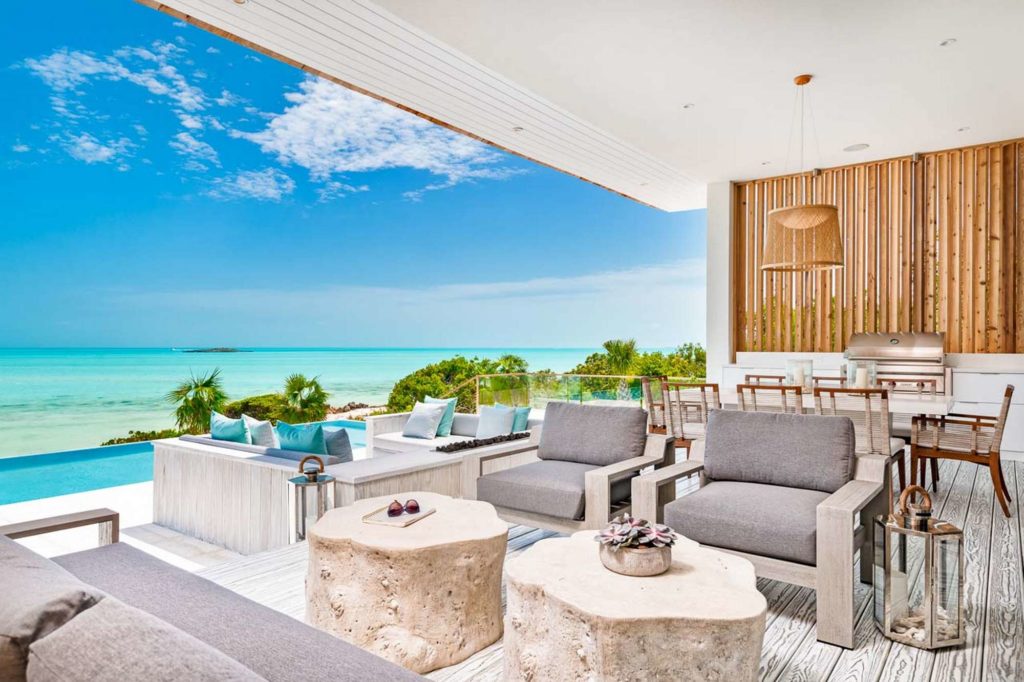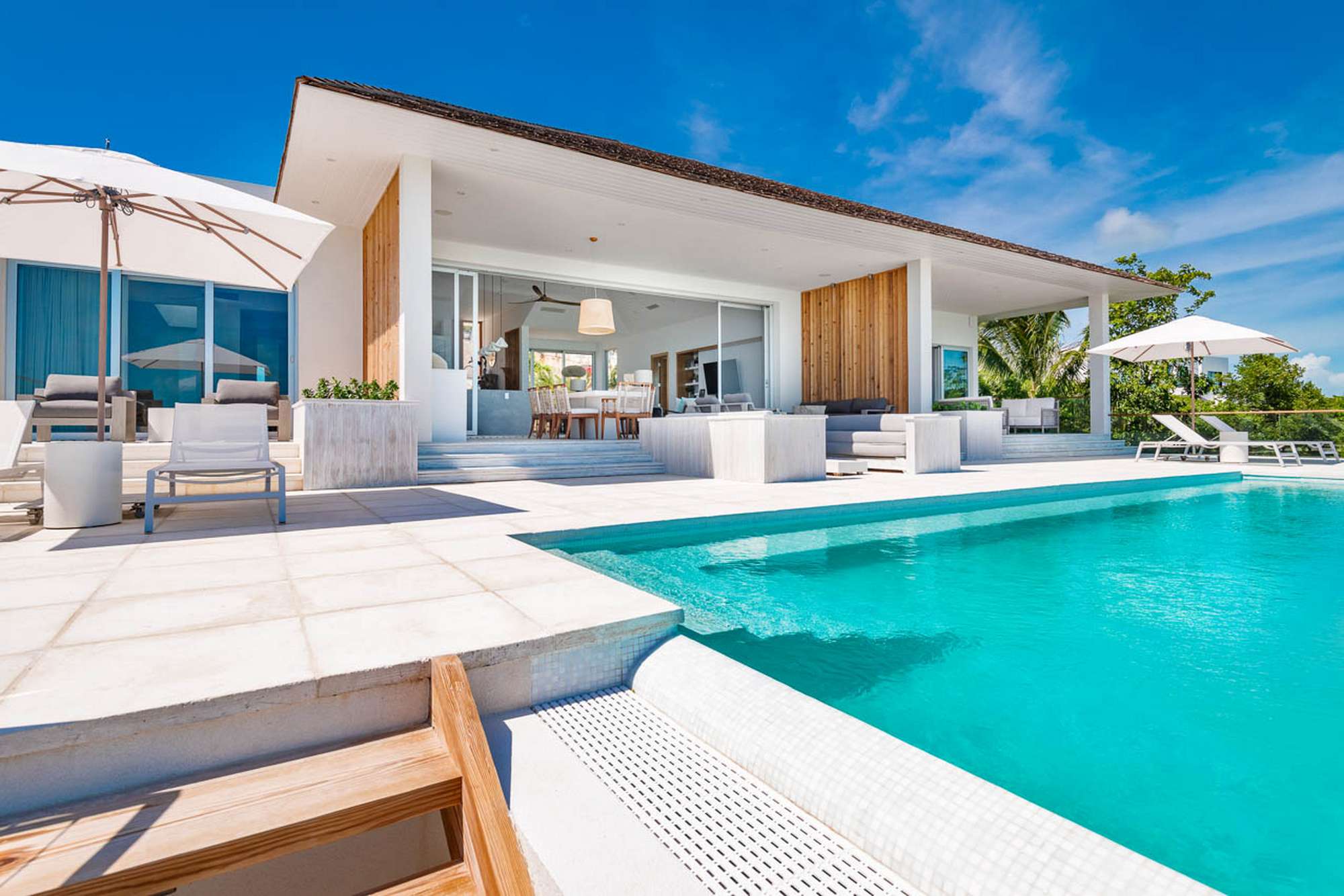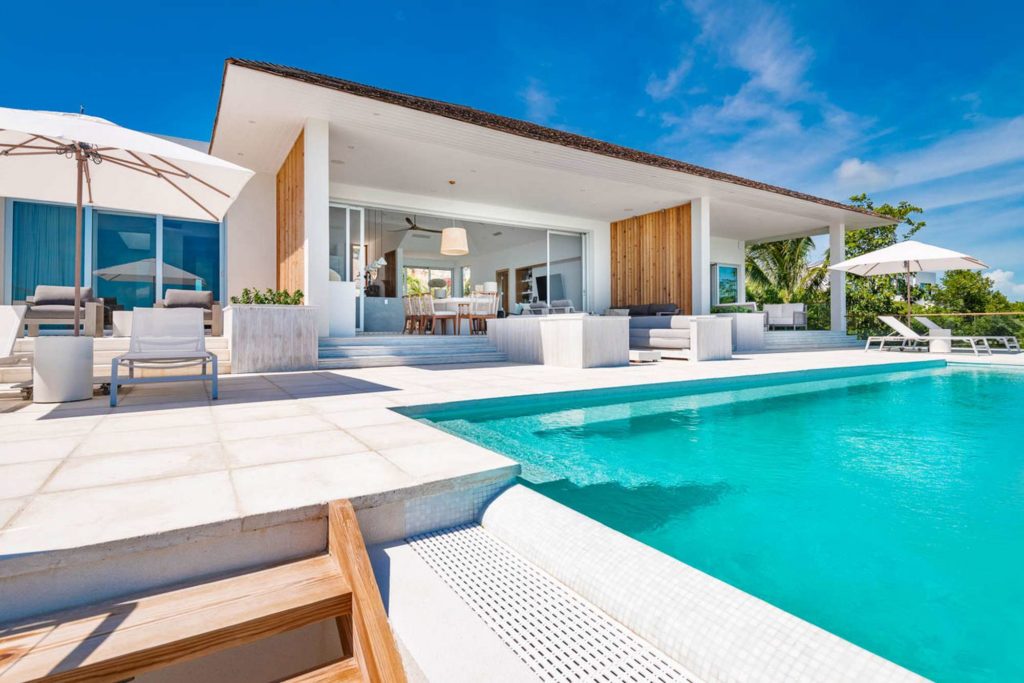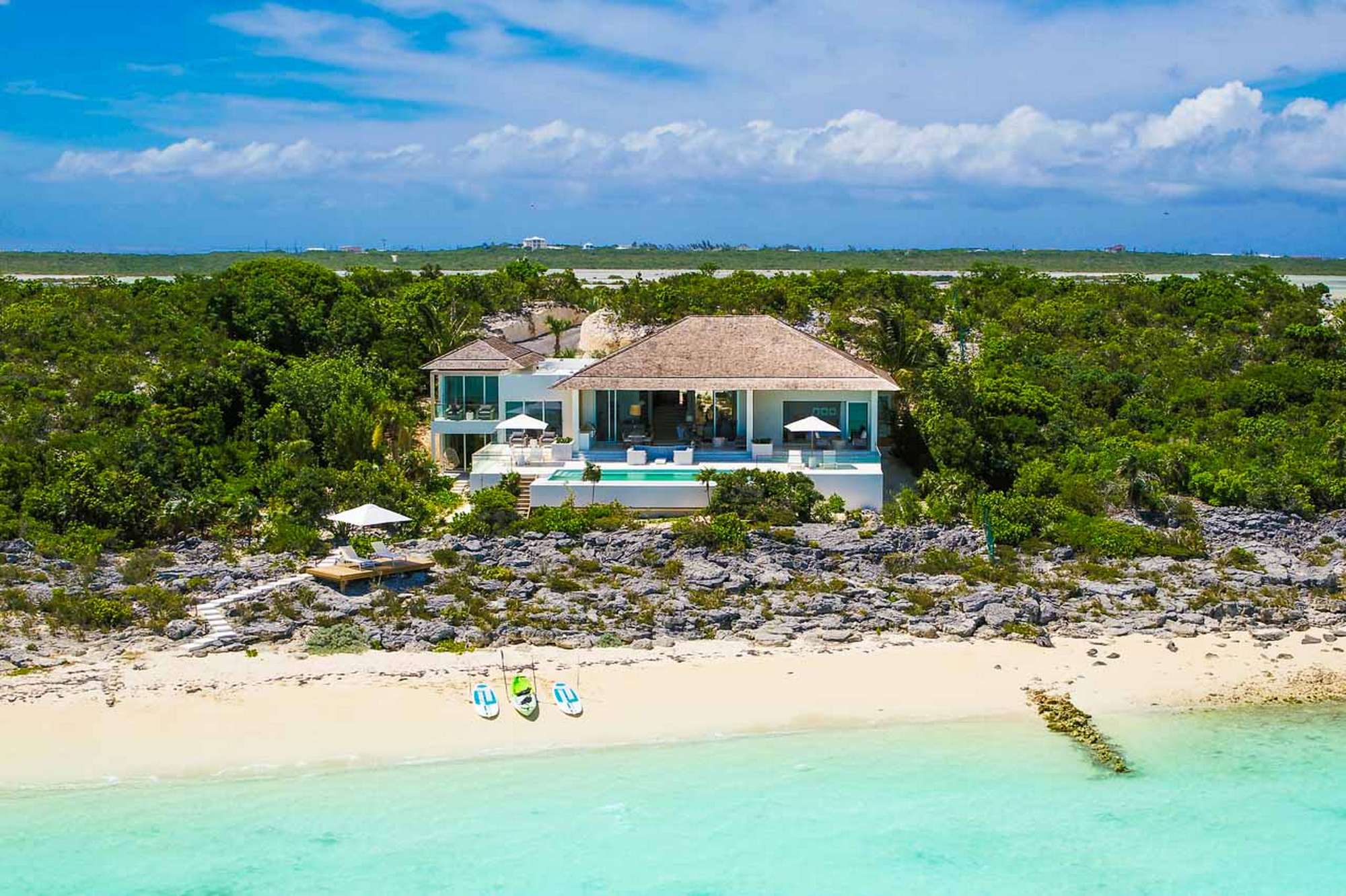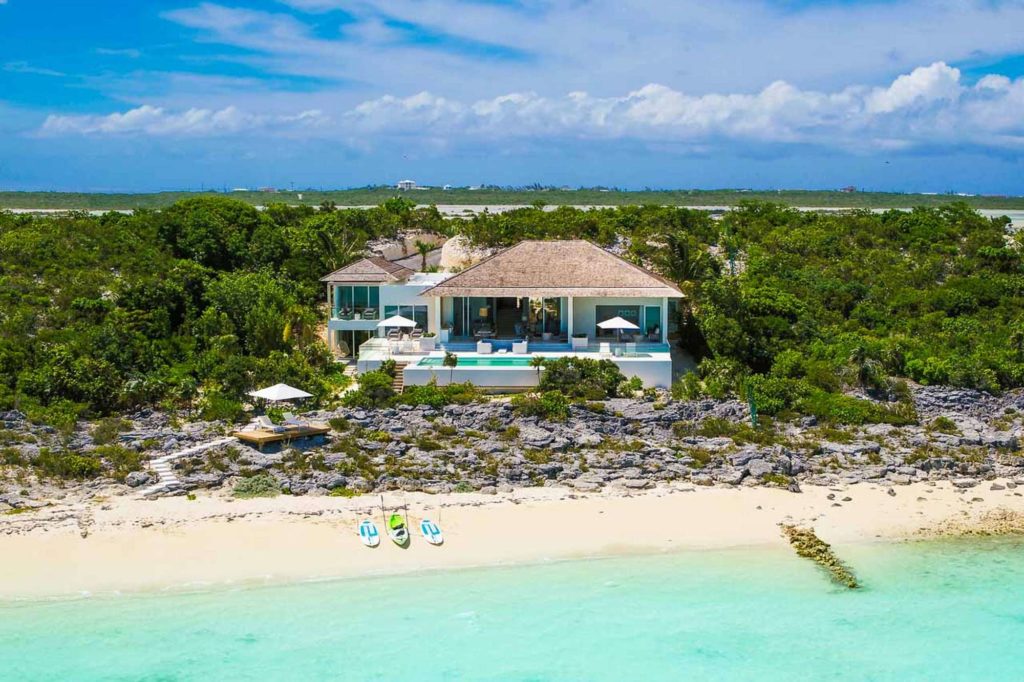 Photo Credit: WIMCO – Villa Ammonite (PL BRB)
These 7 new luxury villas making waves in the Caribbean won't stay under the radar for long. Stay ahead of the curve and start planning today to enjoy the latest in tropical luxury, before it's too late.