Music is most likely one of the most important and popular art forms of this century. It has influenced a lot of people, most notably the youth. Everybody understands it; it's a universal language. It's also a way of expression for many people. Human as we are, we always have this desire to create something. Music is one thing to create, and it's a very challenging desire to fulfill. Aside from getting everything together, the next challenging step has got to be marketing and advertising.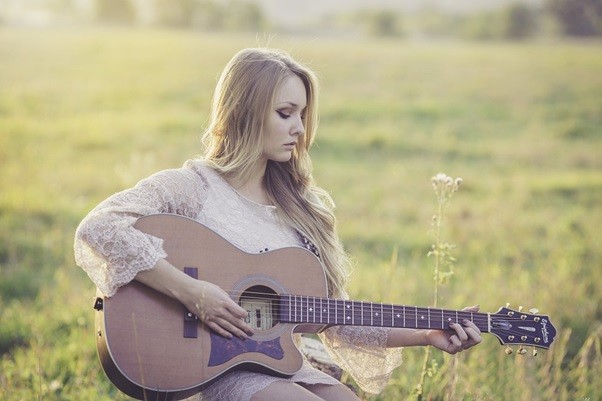 Importance of Music Merchandise
Making music is quite a challenge when it comes to boosting up sales and getting your band a name. There are more than a hundred ways to do that, but one of the best ways to get your name out there is with promotional music merchandise. Aside from getting benefits from your record label, merchandise is another thing that a band could benefit entirely from. Also, these supporters pay you while you get the promotion through them displaying whatever merch they have purchased from you.
How Should Your Merch Look Like?
There is a lot of merchandise displayed everywhere, but not everything attracts the eyes of your fans. There are many considerations before finally deciding upon the types of merchandise you are to put on your merch table. Listed are some of the critical things you should consider:
It should be appealing to the eyes
Consider what products interest the people
Most likely an essential (T-shirts, sweatshirts, fans, etc.)
Your music/band logo/band name should be visible (The simpler, the better. It just needs to be remarkable and catchy.)
Aside from logos, a design with lyrics from one of your favored songs would work, too.
Reasonable price
Here are some ideas of effective music merchandise:
T-shirts or Sweatshirts
Shirts are, by far, the most common promotional merchandise. Any design you have on your shirt would be visible even from afar, which gives perfect promotion and because it's essential, it would serve its purpose as a shirt. But before deciding to commit in producing shirts, there are other things you should consider before displaying them on your table:
The type of shirt ( they should be soft and light with a perfect fit)
Black or White (These colors are most preferred maybe because everyone looks good in them)
Your design should be simple but appealing
You can never go wrong with promotional tees.
Caps
Caps aren't only for sports. They're designed to protect your head from the heat of the sun, but also, it serves you ethical fashion. People who wear them seem to wear them all the time. Cap-lovers is another group of people your merch can target. You can design them any way you want, but it would be best to have your band logo or music printed out in the front to give proper promotion.
Stickers
These are collectibles for impulse buyers. Making stickers is another smart, convenient, and affordable way to get your stuff promoted. They're convenient because they can be placed anywhere: laptops, guitar cases, bumpers, doors, notebooks, phones, etc. And more importantly, they linger for quite some time, which means a lot of people could see your "small ad" of a sticker while it lasts.
Pins
Unlike stickers, pins last longer, if well taken care of at least. Commonly, people attach pins on their bags, which they bring everywhere, giving you a significant probability of promoting your band's name or logo wherever they wander off to.
Guitar Picks
This has got to be another collectible. Guitar picks is a weakness for every guitar player, so as much as possible, these are very effective if they're present on your merch table.
Fans
Concerts and events are usually hot and humid. Foldable hand fans give relief as they also serve their purpose or being promotional with your band logo printed on it. Not only do people use it during the event itself, but whenever they feel the need to be relieved by a beautifully designed fan, the convenience of it being foldable and handy gives them every reason to use it.
Posters
These are the most cost-effective promotional tool, so giving some away for free isn't much of a loss; in fact, their value as promotion gives more benefit than monetary value. Nowadays, people like collecting posters and sticking them up on their walls as a sign of showing off their love for these bands. Posters are good memorabilia of the experience of being in a concert and enjoying good and nostalgic music.
Coffee Mugs and Tumblers
People love to drink coffee, whether it's a warm sunny day or a cold winter day. We can never underestimate the importance of being suitably caffeinated. People use coffee mugs and tumblers in the office all the time, how much more with the ones designed by their favorite bands.
With the perfect branding and design, creating your own merch can definitely win the hearts and the eyes of your fans while you rise to stardom. And oh, by the way,  you can also include musician bobbleheads in your list. It will surely remain a mark in the hearts and minds of your fans.
And if your marketing strategy thrives, it wouldn't be as hard for you to sustain it as it was when you first began.