Decorating for Christmas can be really fun, fulfilling, and exciting, and the very first thing that you have to do is to pick the Christmas color themes that you are going to stick to during your whole process of decoration. When everything is in matching hues your home will look like a fairytale. And while many people want to experiment with out-of-the-ordinary and unique colors, today I'm going to stick to the traditional color combinations that never go out of style and are all-time favorites! They are going to make your home look simply beautiful, magical, and jolly. Scroll down through the article to see the white, red, gold, and blue Christmas decorations and get inspired to make your home look amazing for the upcoming holidays!
White
The white snowy decorations are always in trend and if you choose them you can always be sure that you have got the Christmas spirit in the house right. The white Christmas color theme is very elegant and stylish, and you can combine everything with ease. Don't limit yourselves just to plain whites because you can still combine various shades of white like cream, vanilla, eggshell, ivory, and more to create stunning effects. Different textures will also help you make things stand out and attract attention. If you don't want to rack your brains whether things will go well with each other, just stick to the white color theme and you are going to do a great job!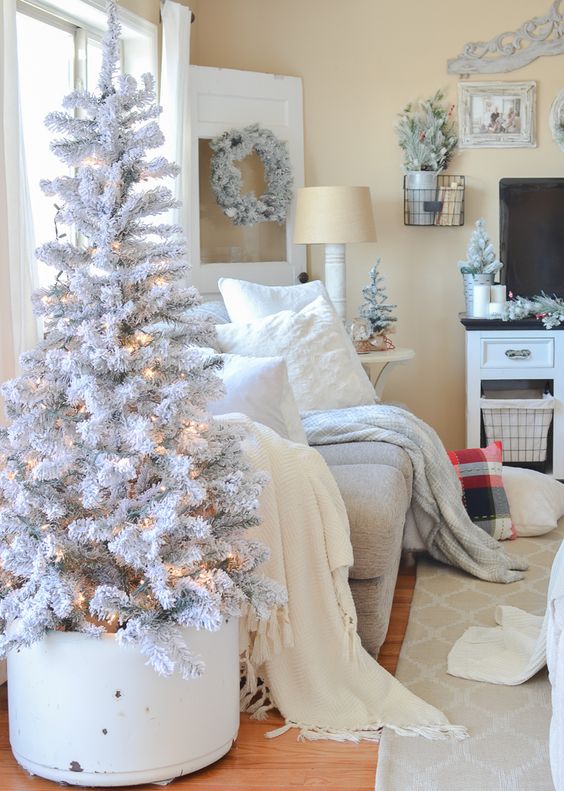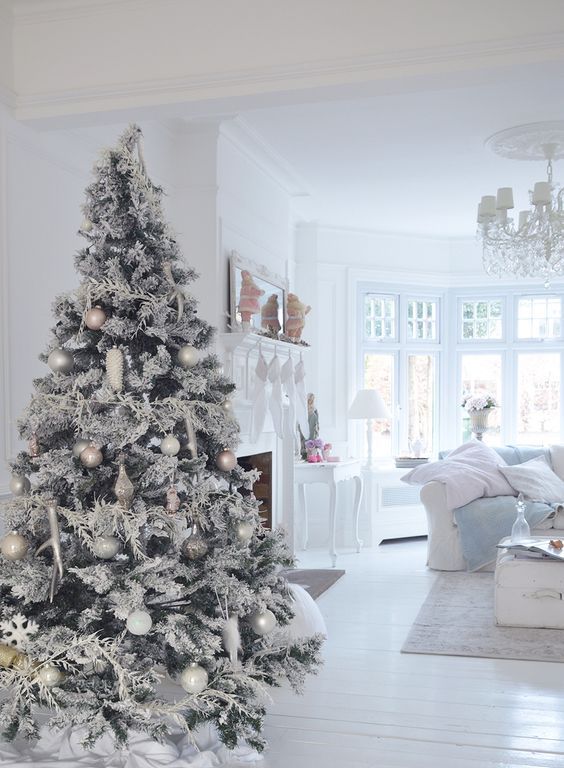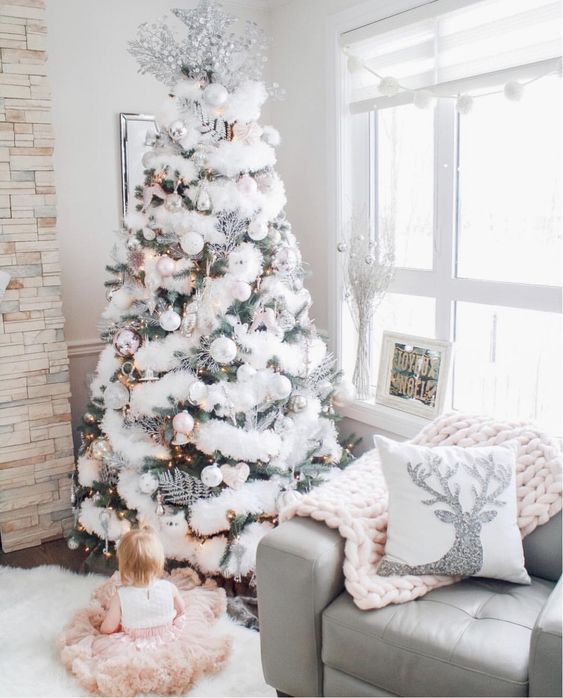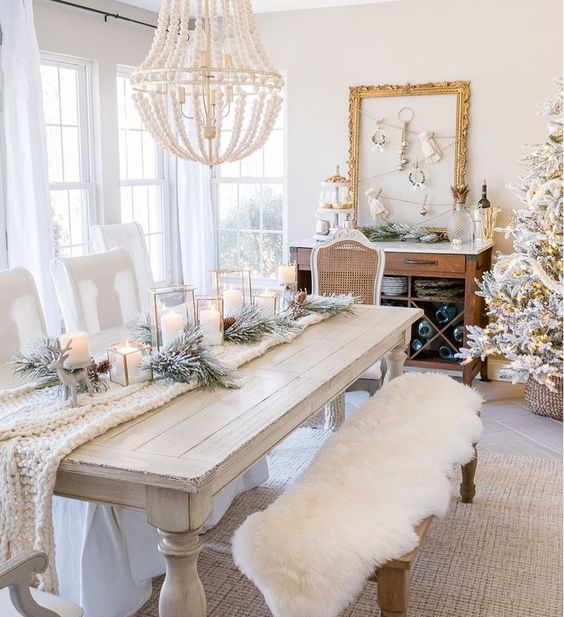 Red
We can never get enough of the red Christmas decorations. They are the ones that are the most traditional and remind us the most of Christmas when we see them. There is something so magical about them. This color makes the home warm, welcoming, and inviting! When I think about red Christmas decoration, to mind immediately comes the tartan plaid. It adds a special feel to the space without an effort. Don't be afraid to incorporate it in the room through some bold furniture pieces like stools. If you don't feel like making big changes, just get some plaid pillows, blankets or ribbons that you can attach to the tree. The red Christmas berries will be a nice addition to this fabulous Christmas color theme too, don't you think?
What do you say about coming red and white together? The results are going to be truly stunning.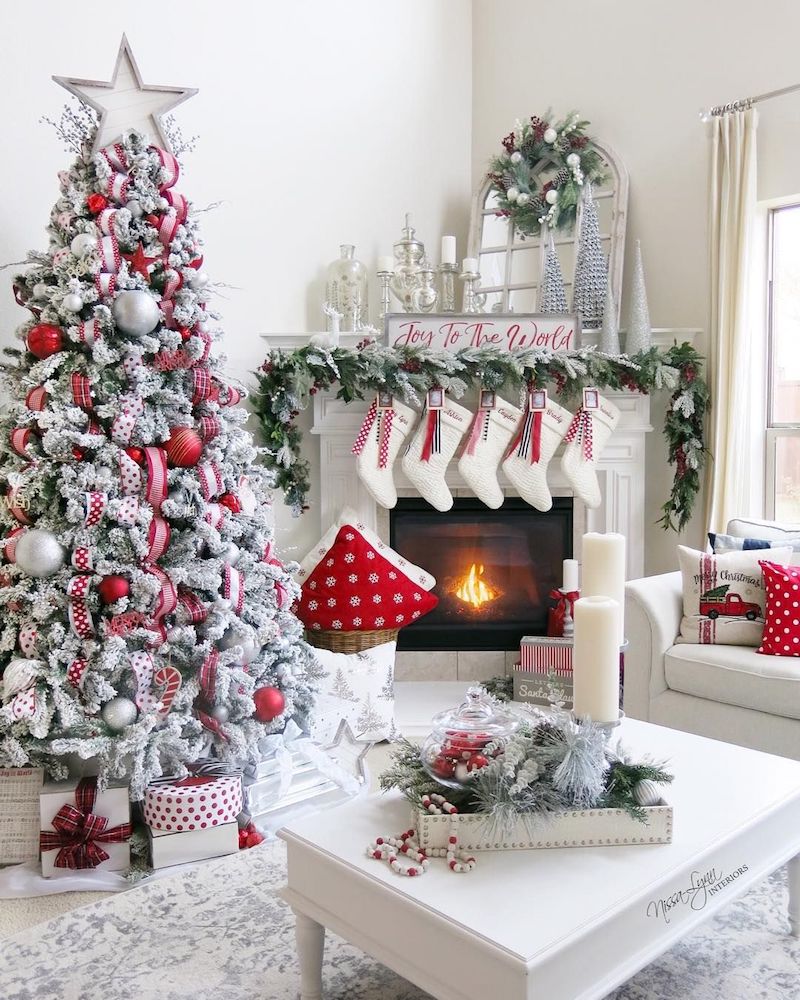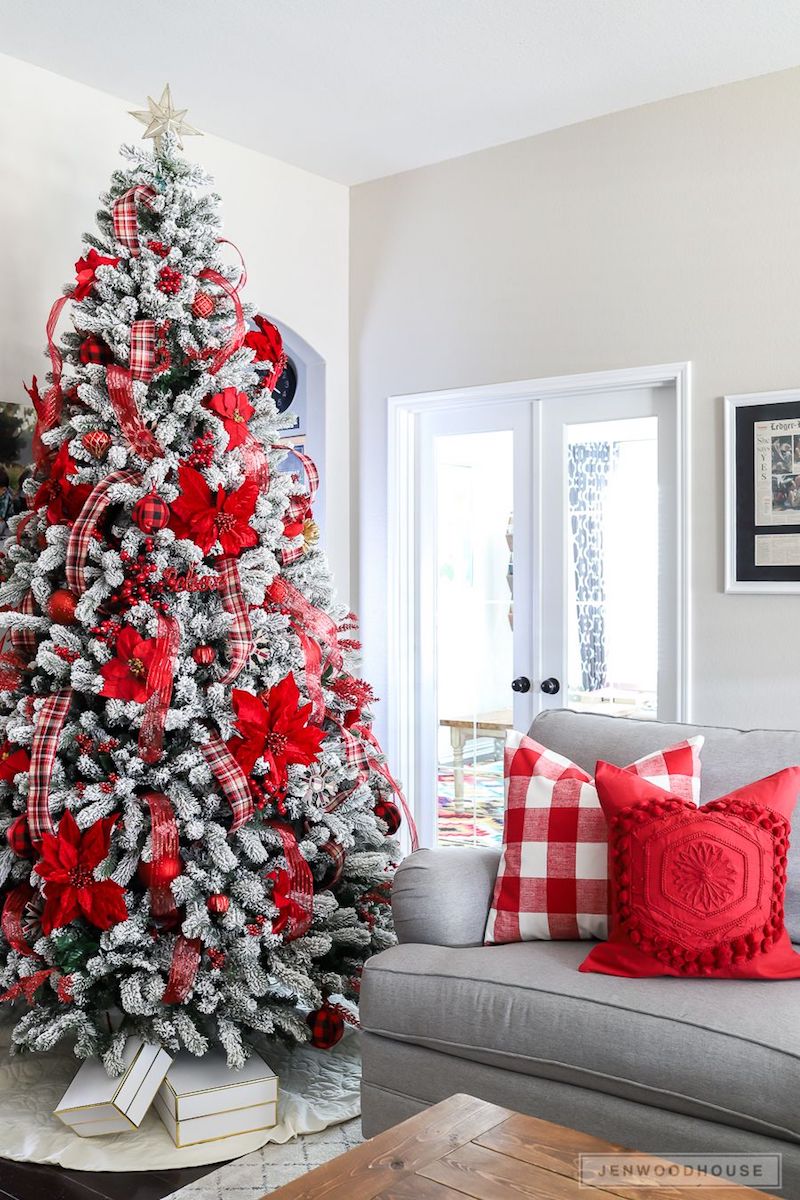 When deciding on the red color scheme it doesn't necessarily have to mean that you have to go for red Christmas tree ornaments. Have your tree decorated all in white, and go ahead to add other red home decorations in your home that will set the tone.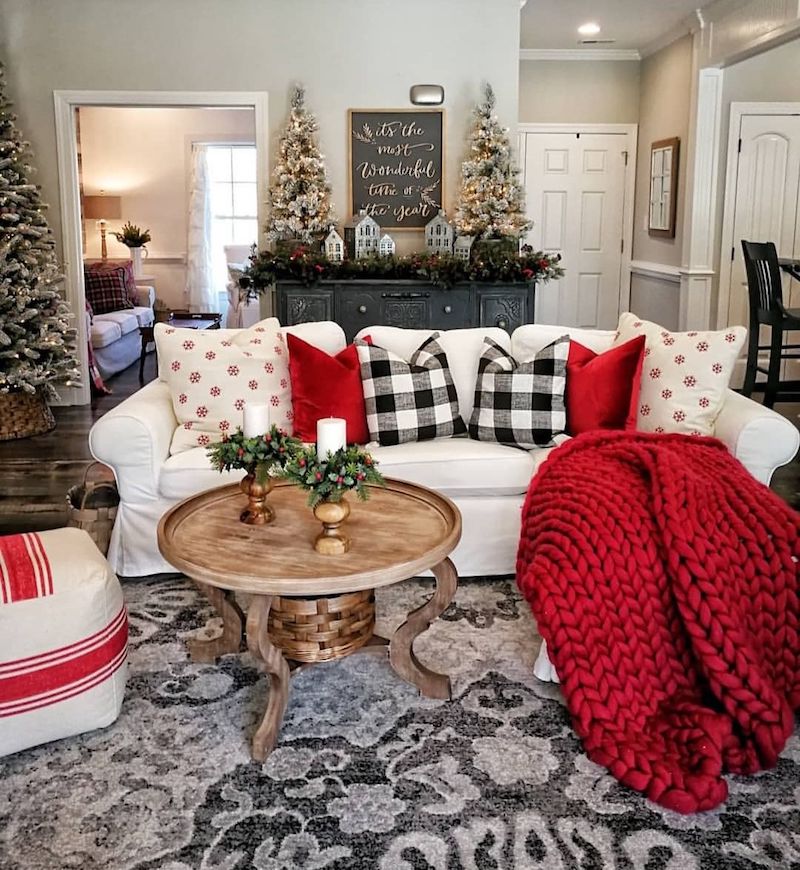 Gold
Are you struggling to pick the right hues for your Christmas decorations among these lovely Christmas color themes? The gold one is another neutral alternative that works perfectly well for different home styles. It has the power to make your home look luxurious, elegant, and sophisticated. Get gold Christmas tree ornaments and other small gold details that you will add to your home, and you are ready for the shiny holidays! The combo of white and gold is another splendid one, so take it seriously into consideration if you want to have a home decorated like one from the magazines! The Christmas color themes can be hard to pick, but when you find the one that makes you feel special, you are going to have lovely holidays for sure!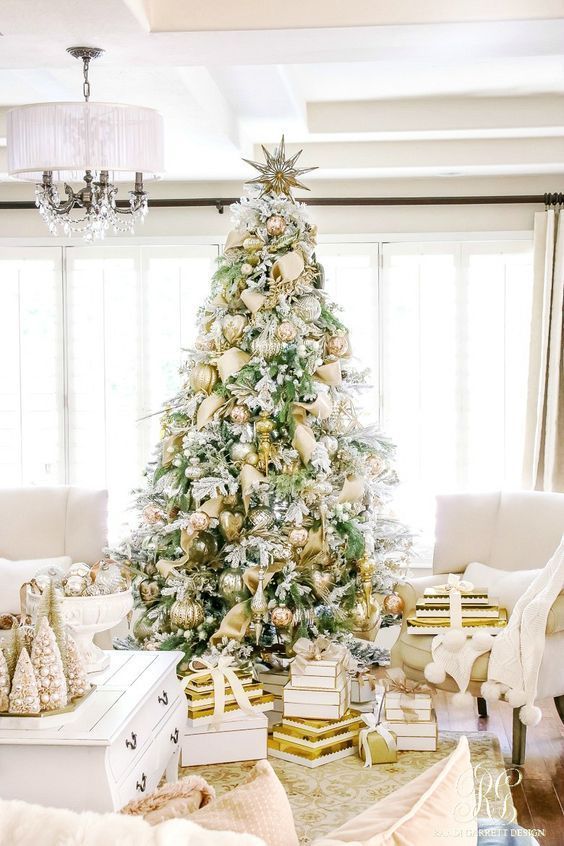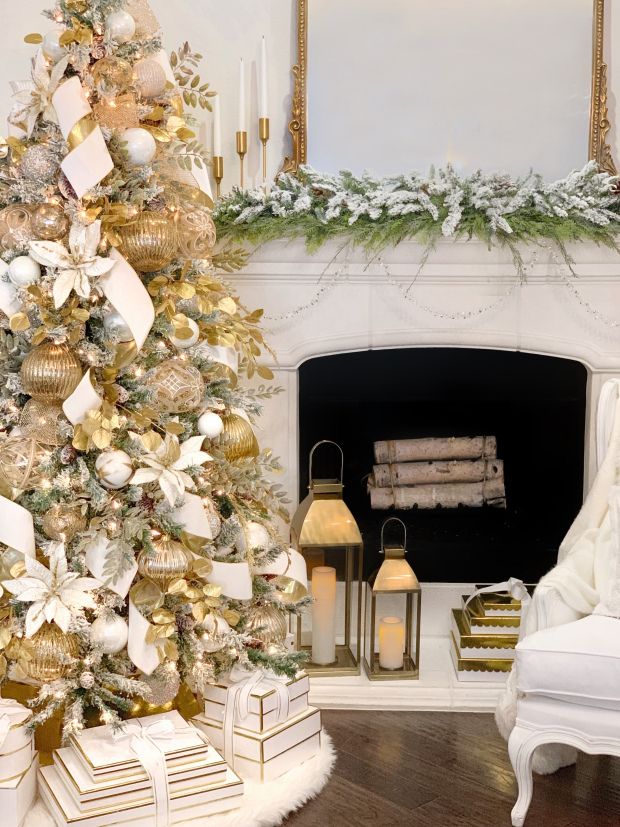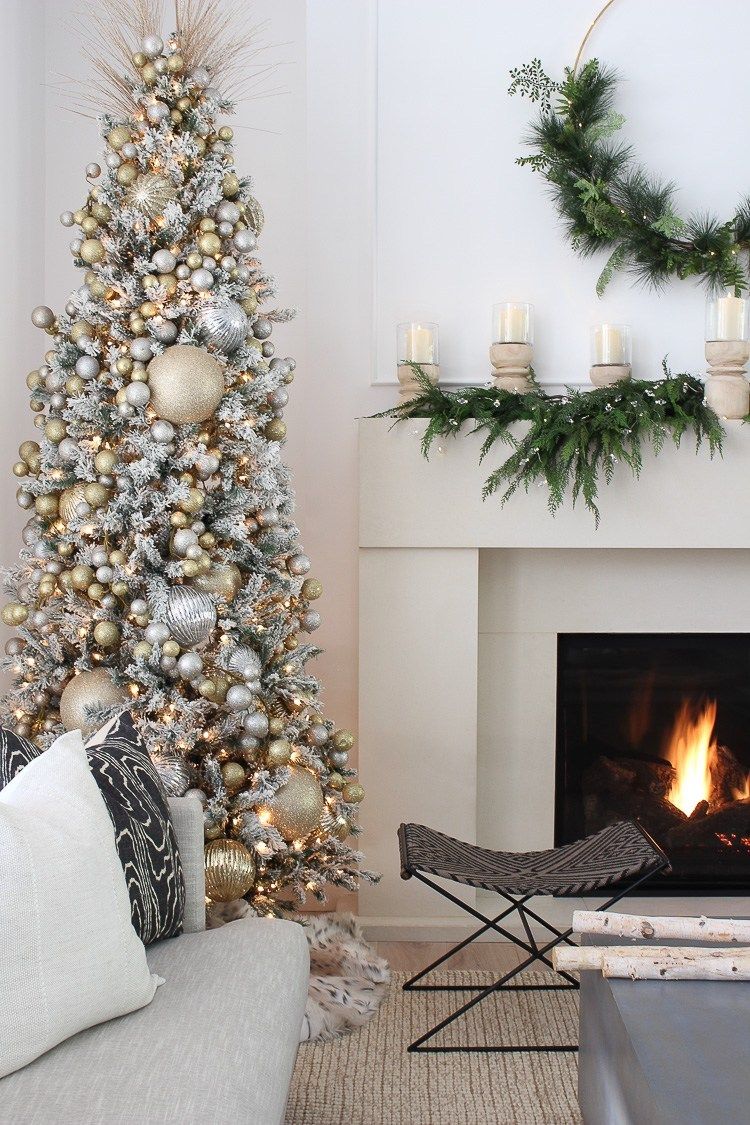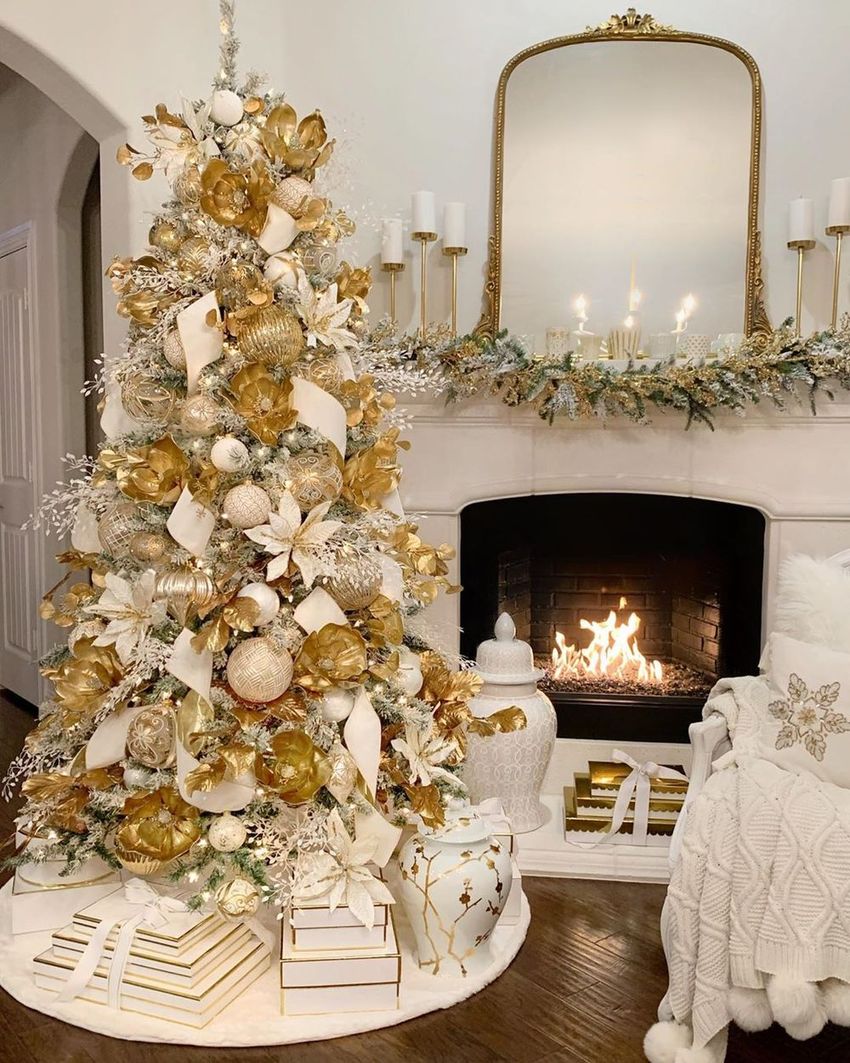 Blue
Although the blue color is considered cold, it can be a wonderful choice for the holidays especially if you already have blue hues in your home decor. The various shades of blue like tiffany, navy, royal, serenity, and others remind of snow and icy lakes. Adding some silver details in this blue color scheme is a good idea too. Feel free to experiment with other colors as well, like white, gold, or other bold colors if you are feeling brave.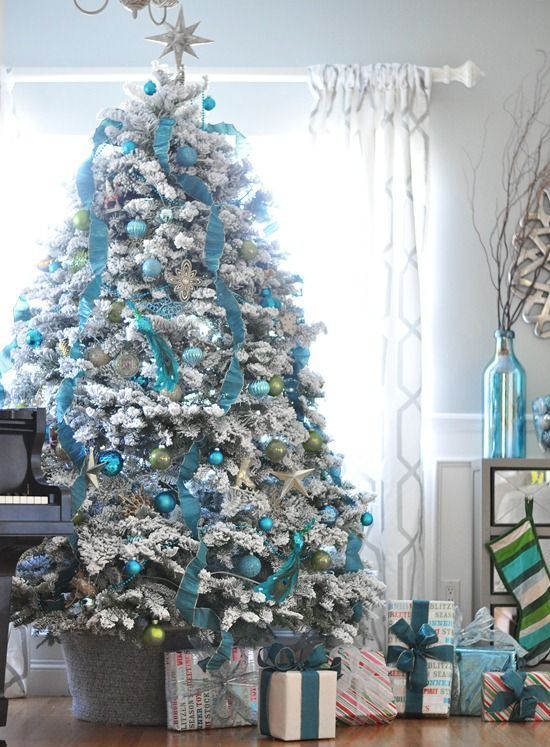 Do you see how the blue Christmas decorations work great with the blue sofa? This is why it's really important to consider the surrounding colors in your interior. Everything will feel more coherent and when you enter the room you are going to feel the spirit immediately!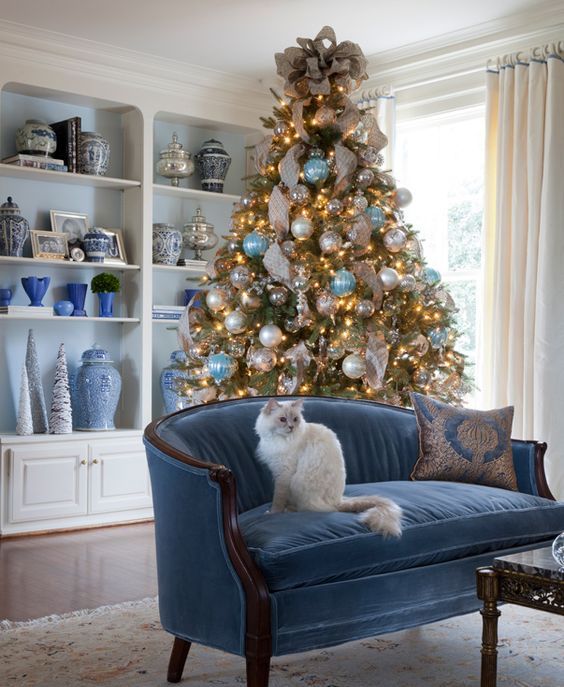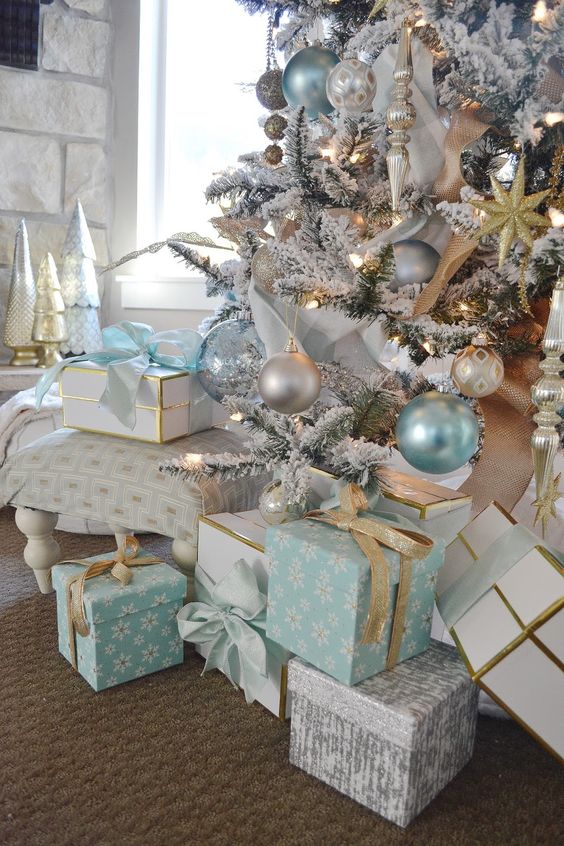 Closure
When considering Christmas color themes pay attention to the color scheme that you already have in your home. Choose complementary colors because they are the ones that will bring out that seasonal feeling and will make everything matching. If you have some colors in mind that evoke good childhood memories, consider them as well. Tablecloths, blankets, and pillows that you already have may also help you decide on the dominant colors of your Christmas decorations. It doesn't really matter what are colors that you are going to go for because all decorations are magical during this time of the year! I hope that you are all going to have wonderful holidays spend with loved ones!