Reading is a favorite activity of lots of people. It allows them to relax and enter a completely different world for a moment. Do you love to read as well? Do you usually borrow books or you love to buy and collect them in your own library? Have you already collected a vast number of them and now you are wondering where to store them? Home libraries have always managed to leave me speechless, but the ones that really impress me lately are the unexpected book storage ideas. They are unusual, unconventional, and fun. Check them out and see how to organize the book clutter in places you have never thought of!
Wall Nook
The wall nook not only that will provide you with plenty of storage space, but it will provide you with your own, personal and private spot for reading. Is there someone who wouldn't want to curl up right here with a good book and a blanket?
If you are about to redo your home or build a new one, you should definitely consider building yourself a nook like this. You won't regret it for sure!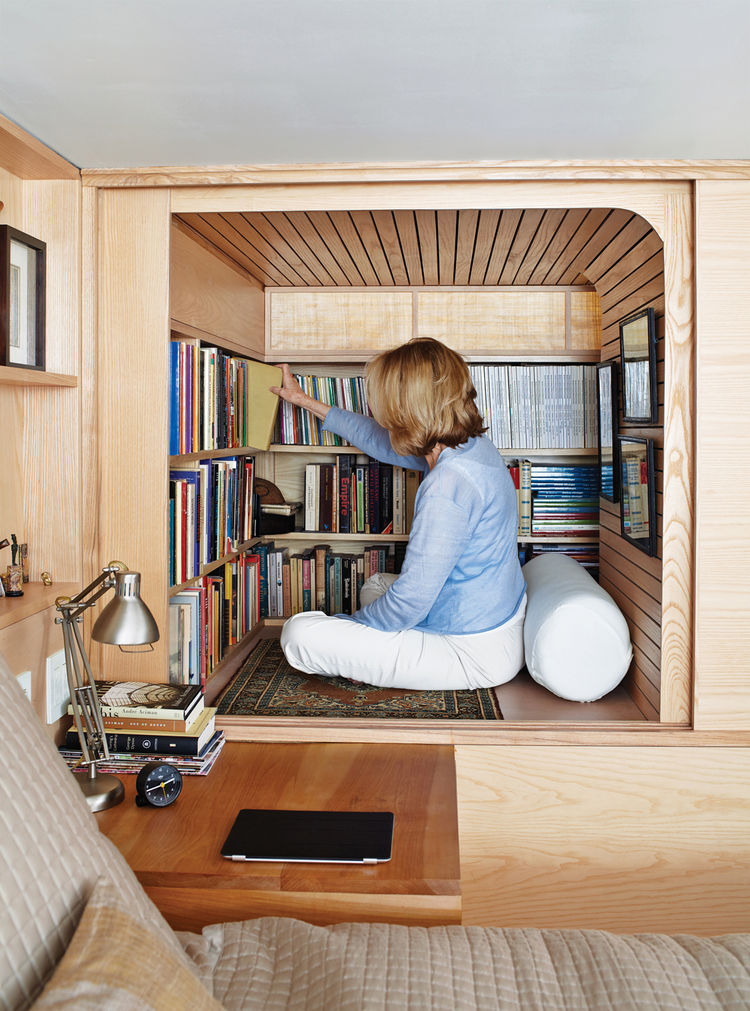 Bedside Shelf
We have seen people place sofas at the end of their bedroom bed, but we have rarely seen them place mini shelves with books. If you are limited on space this is a great solution for you. Plus, your books will be within the reach of your hand when you will be in the mood for reading before going to bed.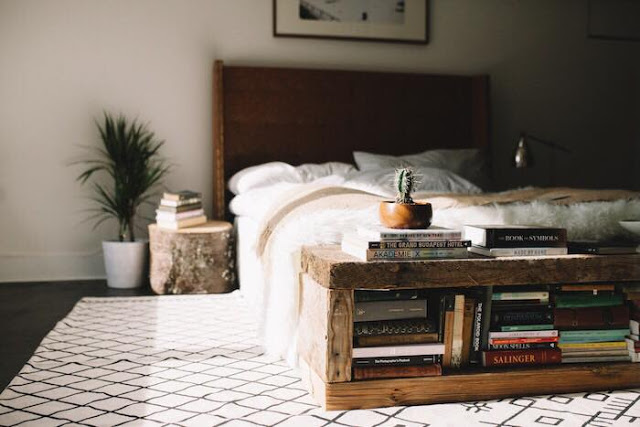 Ceiling Library
Has it ever occurred to you to store your books in the dining room? This unexpected place for book storage becomes even more unexpected when you see that they are stored on a shelf just beneath the ceiling. I have to admit that it looks amazing and it fits with the rest of the decor seamlessly.
Here's the perfect solution for those who live in tiny apartments but are huge book lovers.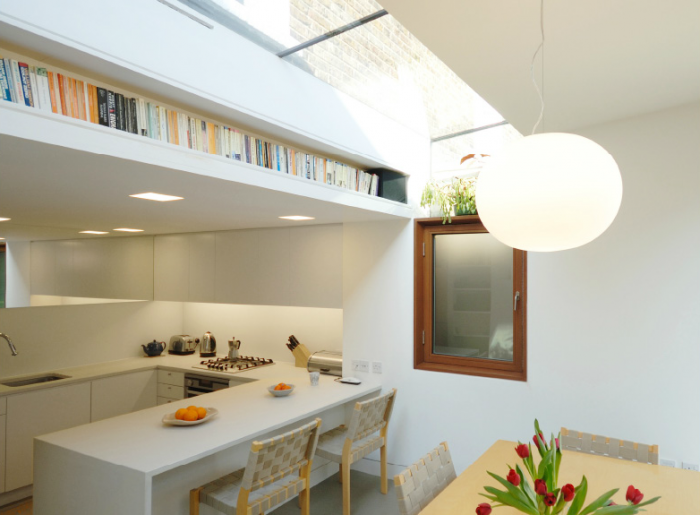 Fireplace Book Storage
Whether you have a faux fireplace or are not using your real one, you will love this idea. Soring book in the fireplace is a popular trend nowadays. Not only you will get a place to keep your books but it will work amazing in your decor as well. It's such a contemporary and modern decoration that lots of people are currently embracing. Would you like to give it a try?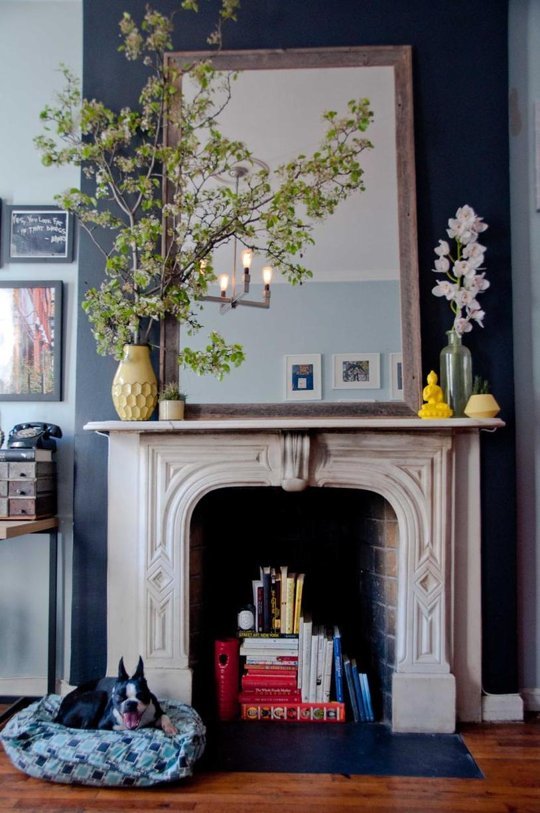 Staircase Book Storage
Watch out, because this unexpected book storage design will take you aback. If you want to recreate this, you need to have a serious collection of books. Walking up and down the stairs will never be different anymore. I bet that your guests will be amazed too.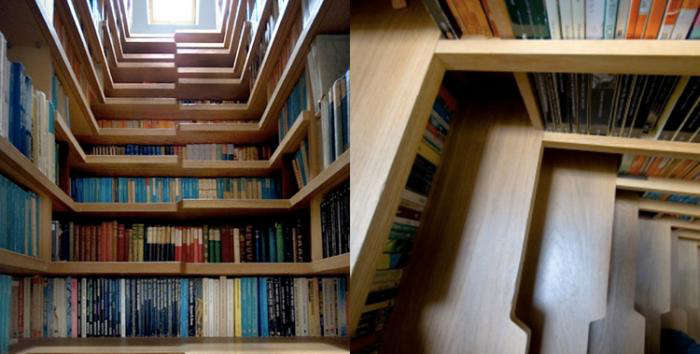 Shelfless Book Storage
Who said that you have to have shelves to arrange and store your books? Sort them by size and arrange them neatly on the floor. Your shelfless library will be such an eye stopper for everyone who comes to visit you!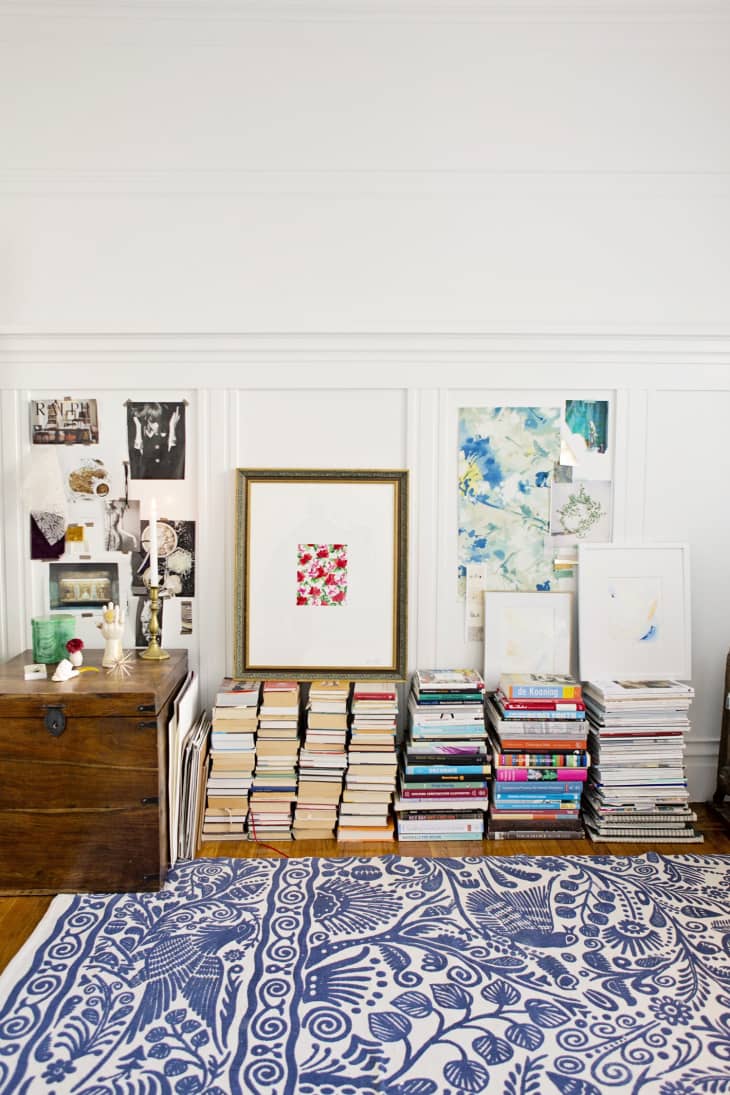 Ladder Book Storage
I just love how this ladder library fits in the space effortlessly. Change the way you arrange them from time to time to make the ambiance in the room more playful and fun.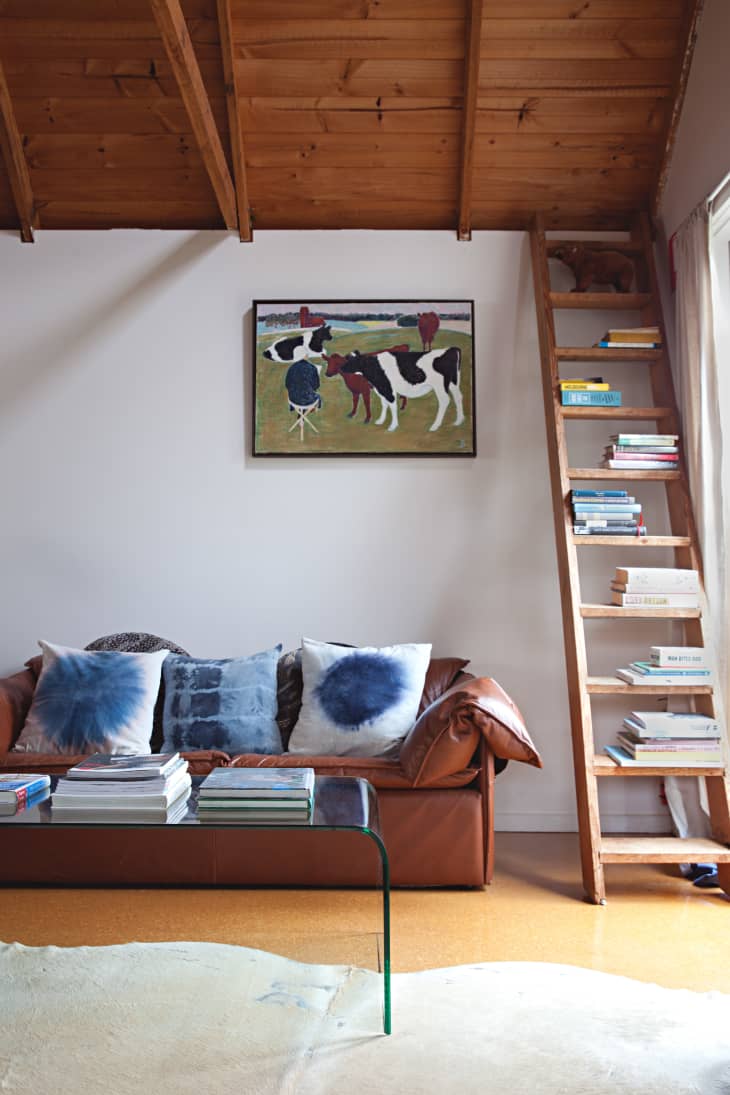 Three-Tiered Book Shelf On A Cart
Do you have a cart at home? Are you trying to find the perfect purpose for it? Why don't you turn it into a mobile library that you can take around with you with ease?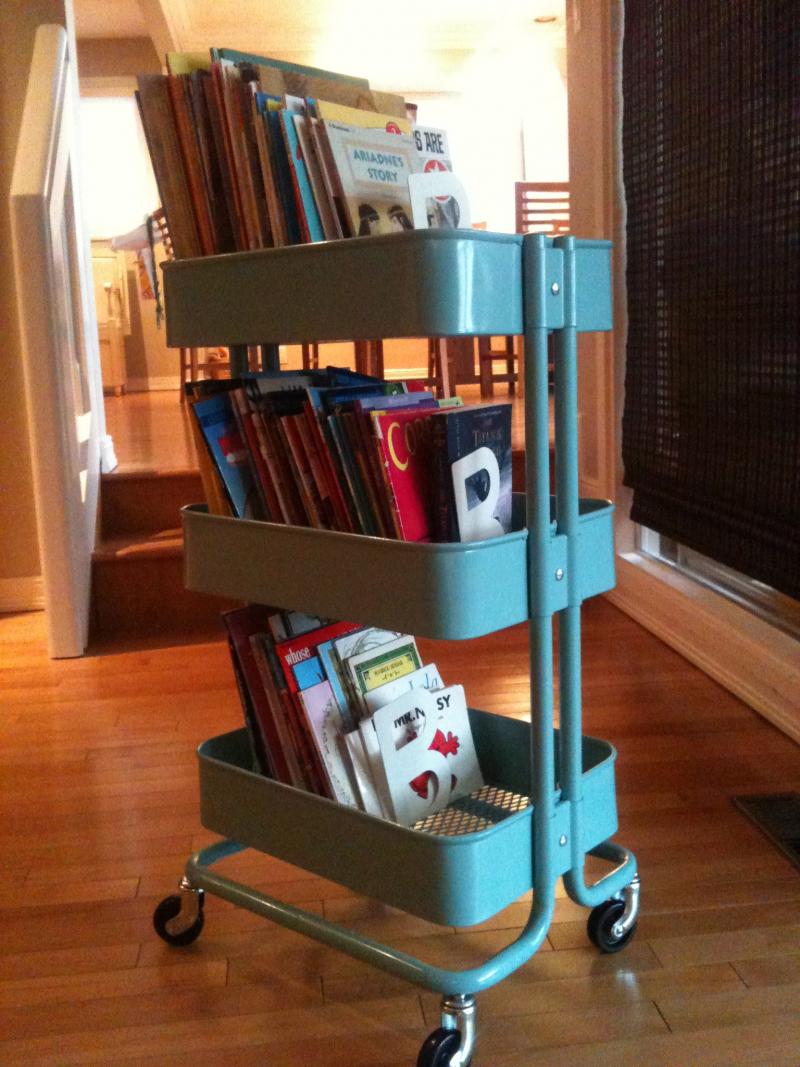 Kids Toy Turned Into Library
Yes, sometimes kid's toys can be given a second life and can be used in a really smart way. This unexpected book library below looks amazing. You can use it either for your kids' books or your books.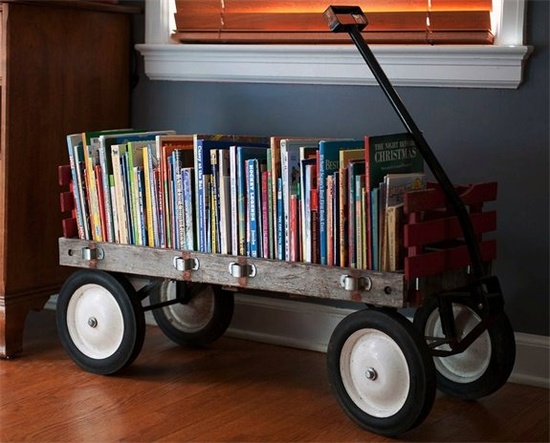 Bathroom Book Shelf
Do you love to read books in the bathroom but you don't remember to take one with you pretty often? Create your own mini-library right in there and have an array of books in front of you so you can even choose what to read.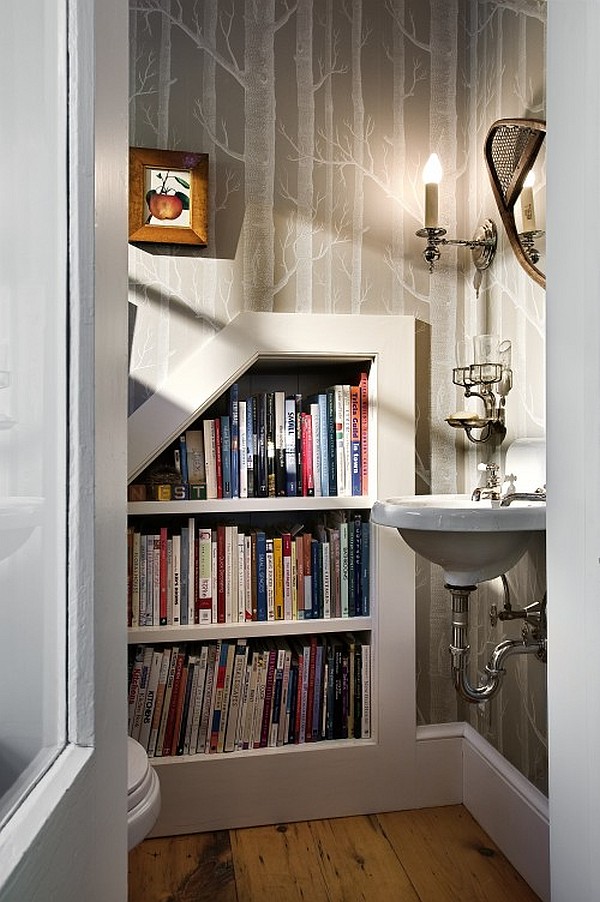 Hallway Book Storage
Hallways are often long and narrow and they are not decorated in any special way. Why don't you consider adding some minimalist wall shelves where you can store your books in a fantastic way? With the appropriate ambient lighting, your hallway will get a completely new dimension.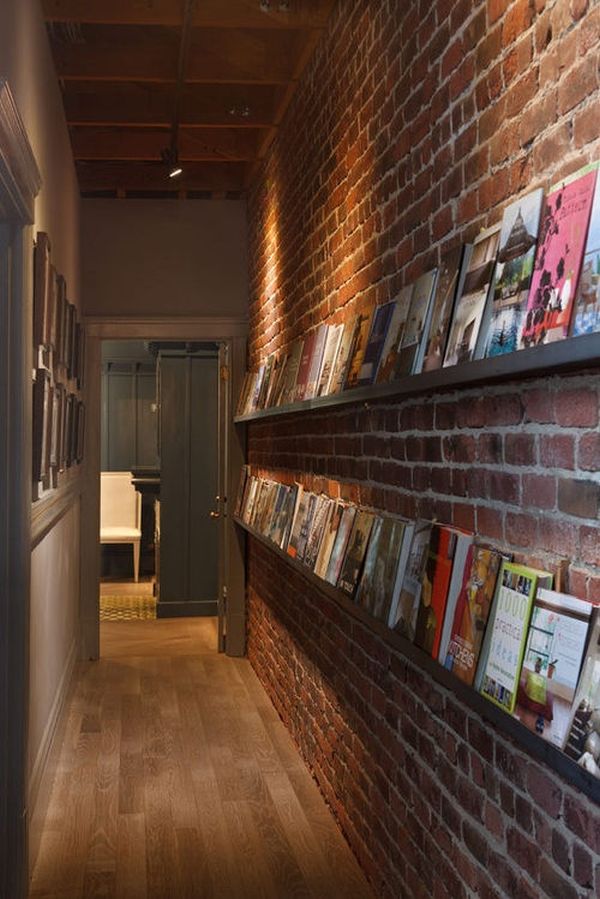 Do these book storage ideas get you excited? If they do, this means you are ready for a new DIY project. Pick one and incorporate it into your home. Being short on book storage is a good thing after all, isn't it? These unusual libraries will refresh your home, and make it more interesting. Which one of the designs you saw here is your favorite? Keep me posted in the comments below because I'd love to hear from you!