While the economic climate may be far from rosy in the UK, Brits are continuing to spend their hard-earned cash. So, even though consumer confidence declined by a single point in July, it appears as though citizens have no qualms in investing in big ticket items such as trips abroad.
This is borne out by statistics from 2016, which revealed that 70.8 million overseas trips were booked during a 12-month period and £43.8 billion was spent by those who sought to explore the world.
While customers may be spending cash to book these trips, however, they have various options when financing their overseas expenditure. We'll explore these below, and ask which one is best for you.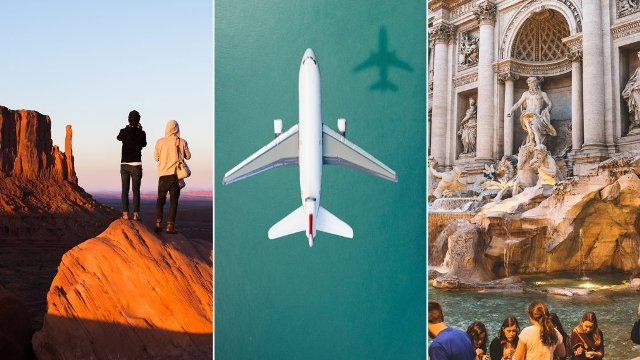 source
Cash
We'll start with cash, which remains one of the most simplistic and accessible options of funding your everyday holiday spending.
The key here is execution, and more specifically whether you withdraw money incrementally from your bank account during your trip or exchange a chunk of cash before your trip and take this with you.
While the latter requires you to operate to a stringent budget, it also helps you to avoid bank charges and potentially inflated exchange rates that are applied to international withdrawals. This makes it a preferred option, and one that contributes to a cost-effective and sustainable trip.
When travelling with cash, it's also imperative that you spend within your means and avoid borrowing specifically for the purpose of funding your trip. The most reputable lenders should provide guidance on how to borrow responsibly, and you should adhere to this at all times as a customer.
Credit Cards
Initially, the use of credit cards may seem prohibitive, but this is a counter-intuitive perception that does not do justice to the solution.
While we'd certainly not recommend using a standard or existing credit card to fund your trip, for example, you can request a specialist travel alternative that is tailored for international use.
This affords you access to specific and minimised exchange rates worldwide, enabling you to reduce the total cost of your purchases and future interest repayments.
You can check out an objective list of the best travel credit cards here, and be sure to review this and make an informed decision.
Pre-paid Visa Cards
In many ways, pre-paid Visa cards offer a hybrid of our first two options and arguably present the ideal solution to customers.
In simple term, pre-paid Visa cards (which are also referred to as currency cards) can be loaded with a specified amount before you travel and subsequently used in the same way as a basic debit card.
This not only lets you take tight control of your spending, but it also ensures that you lock in the best exchange rates before you head overseas.
These options are increasingly popular in the modern age,