Having a cover installed onto your home is an excellent investment into your quality of life that can pay for itself time and time again over the years. Whether you're big into hosting parties with a great social hub area or you just like to have a flexible space to relax, a good cover is one of the cornerstones of your outdoor enjoyment. Of course, there are some considerations you need to keep in mind when you select your cover.
Is your cover going to be more temporary, or a completely permanent fixture that becomes one with the house as a whole? Is it going to be more classical, or more modern and chic? What kinds of materials are you going to use, and what kind of color scheme are you going to go with? Will there be special customizations to it, or will it be more "stock?" You also have to consider what will happen over the long term.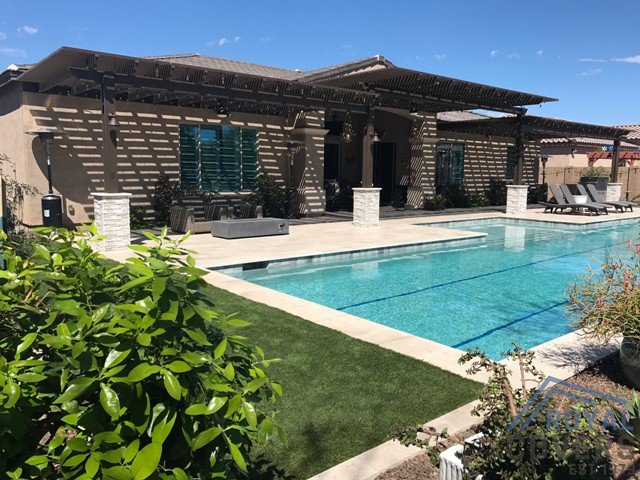 Roll Down Fabric
Fabric can turn an outdoor space into an indoor area for relatively low investment in privacy and protection from the sun. When the sun is beating down on you in an outdoor space like a patio, you can turn it into a sort of "moon room" simply by lowering a few shades. This can help to keep you cool while it still allows you to get a good breeze and enjoy being outside.
This can be even better when you have your rollable fabric Royal Covers installed, so it can protect you while you walk into the pool. This is the best of both worlds when it comes to beating the heat in a big way.
Metal-Framed Fabric Coverings
The metal-framed fabric may look temporary or flimsy, but it's anything but this! The metal framing allows the cover to extend or retract electronically, often by remote control. As well, the level of extension or retraction can be set to your custom specs, so you can limit the amount of sun and shade you're getting down to the inch.
Custom-Shaped Metal
Louvered roofs are a deceptively simple bit of genius engineering. By adjusting the angles of metal plates that can be set for full sun, some shade, or complete protection from the rain, you can customize this type of cover for any weather and mood. This is basically all of the best parts of an extra room, but without having to add on an entire room to your home.
Metal and Glass
Metal and glass sunrooms are the perfect covers if you like the outdoors, but want total protection from the wind and insects. While most of the above covers only protect you to a point, metal and glass sunrooms allow you to have incredible amounts of sunlight while still giving you the indoor comfort. When you entertain, this is probably the best possible "hub" area for keeping snacks and drinks, as well as for socializing.