Just like a house, even the most glamorous yachts may start to look antiquated and feel tired after a few years, no longer meeting the needs of their owners. With many shipyards running at capacity, the wait time to start a new design/built can be years, so a yacht refit is a great alternative. It is always less time and usually less money. Having the freedom to redefine the layout and add a new, trendy interior, will ensure that the yacht makevoe might be all it takes to that fresh, personalized yacht.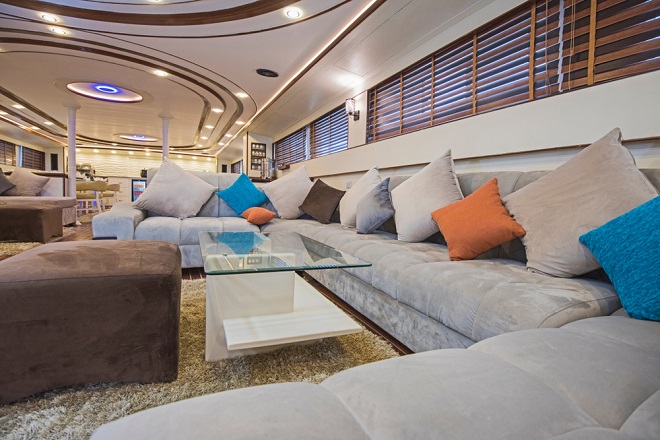 A look at some of the reasons to undergo a yacht refit
A yacht refit enables owners to not only refresh the interior design and add their own personal touches, but it is also an opportunity to address overdue yacht maintenance. Simply by adding some new state-of-the-art technology and sustainability features, the yacht can take on a whole new aura. Let's look at some of the ways owners can benefit from a yacht makeover.
Fresh New Interior Design
The obvious form of a yacht makeover is to refresh the interior in a style that reflects the owner's personality while taking in current trends, colours, and fabrics.  The emphasis now is very much on sustainability in design, with many stylish and innovative new products on the market.  These range from wall coverings made from banana plant trunks and even mushroom fibres as an alternative to leather upholstery.
Reconfigure The Interior
As families grow, the chances are the cabins no longer suit the current needs and ages of the family.  A yacht refit presents the opportunity to repurpose or update cabin space or to combine smaller cabins into larger more functional speces, if desired.  This could also be the opportunity to install a home gym, a wellness space with a massage room and spa, or a dedicated office space.
State-of-the-Art Technology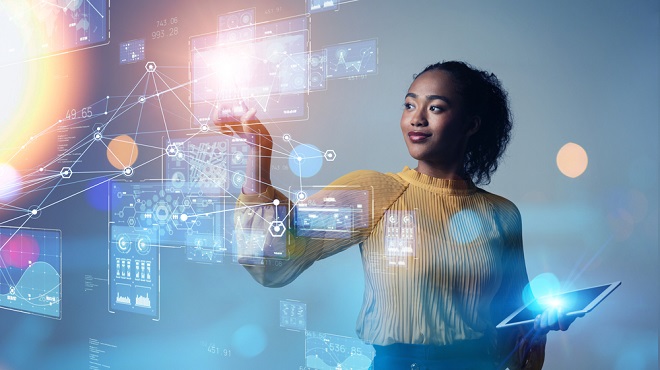 Technology moves fast, and a yacht refit is an ideal time to upgrade all areas, such as security and cybersecurity systems, cutting edge AI applications, integrated sound and entertainment systems, or even to install an interactive floor-to-ceiling digital wall.  From virtual aquariums to immersive children's play areas, digital walls add colour, visual interest, and a sense of playfulness. They can also provide entertainment for long passages or alternative activities if the weather turns foul.
Additional luxury yacht maintenance can involve installing cutting-edge AI technology to aid with navigation, security, and cybersecurity.  A yacht refit is also the ideal time to install state-of-the-art yacht stabilizers that reduce the yacht's roll movement both at anchor and underway, increasing both comfort and safety on board.
Environmental Benefits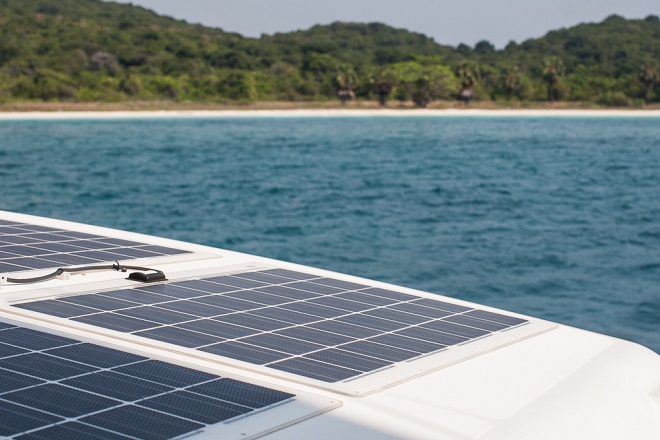 The majority of yacht owners aim to enjoy life at sea while minimizing their environmental impact, and there are many ways to make yachts more eco-friendly during a yacht makeover. These include installing hybrid propulsion engines, which ensure lower fuel consumption and fewer emissions. Likewise, solar panels are clean and silent, producing neither emissions nor harmful greenhouse gases.  Both result in quiet anchorages without engine or generator noise, while a dynamic positioning system is another useful luxury yacht maintenance project, allowing a yacht to stop and maintain its position where dropping anchor would normally damage coral.
A yacht makeover can come in many forms, from the luxurious to the practical, but one thing is certain – a yacht refit is quicker, cheaper, and a lot less complicated than commissioning a brand new yacht.