Anyone who has been to Chicago would agree with me that it's an interesting place.
Chicago is the third-largest city in the USA after New York City and Los Angeles with 10 million inhabitants.
Usually, I'm more drawn to the sea, fine beaches, great parks, beautiful architecture, and absolutely lovely people.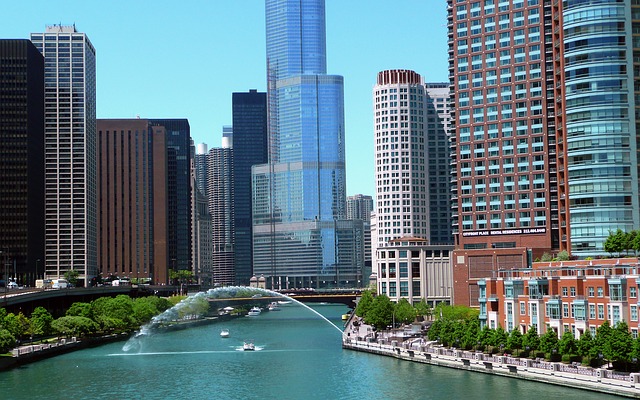 The fact that Chicago lies on one of the "Great Lakes" can be seen on the map – but very few people have any idea how big this lake actually is.
It is almost one and a half times as big as Switzerland, almost twice as big as Lake Baikal.
Even in good weather, you can never see the other shore, even with binoculars.
From the beach, Lake Michigan, with its clear, blue-green water, the waves crashing on the shallow beaches in Michigan, and the sea birds, thus easily passes as a sea, especially in summer.
Going there for a summer holiday will make you want to relocate there if you're already in the US.
One thing I enjoy most is going to the beaches, and Chicago has much of it.
Some of the Best Chicago Beaches
Like I said earlier, I love the beaches in Chicago and other attraction centers.
To save costs on your holiday there and have the fullest fun, you can book the all-inclusive multi-attraction Go Chicago pass.
With this card, you'll be able to visit these attraction sites easily. Since Chicago is a tourist city, there are many people who go to visit several beautiful places there.
The fact that Chicago is not on the coast is amply compensated with Lake Michigan.
Chicago stands with its feet in Lake Michigan and has several sandy beaches both inside and outside the city.
Chicago's coastline has no less than 24 beaches, with a total length of around 45 kilometers.
With so many nice beaches, you don't need the sea, do you? At most Chicago beaches you can, of course, lay down your own towel.
But many beaches also have facilities such as toilets, food and beverage sales, beach bed rentals, volleyball courts and lifeguards to keep an eye on things.
On some Chicago beaches, you can even use free Wi-Fi.
Chicago's most popular beaches are around Lincoln Park, north of downtown.
After your beautiful day at the beaches and other attraction centres, you can find nice hotel to stay.
You can download and use hotel search engine apps to find the best fit hotel of your desire.
The best-visited beach in the city is North Avenue Beach, with Oak Street Beach, Ohio Street Beach and Montrose Avenue Beach at an appropriate distance.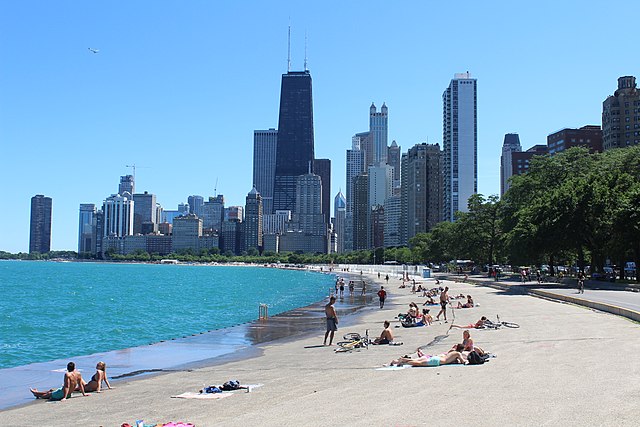 North Avenue Beach is also called Chicago's nicest beach. It is therefore the city beach with the most visitors.
The beach has many facilities to make your day at the beach a success.
Chicago is one of the most bicycle-friendly cities in the United States.
With over 320 kilometers of bike paths, you can explore the city safely and easily on your bike.
I personally would recommend you to rent a bike, because there is just so much to see.
Biking is also a good way to have a steady workouts and exercise your limbs.
The beach with the best location in Chicago is Oak Street Beach.
This small city beach is located at the base of the John Hancock Center, at the end of the Magnificent Mile and around the corner from Navy Pier.
Little Ohio Street Beach is located at the foot of Navy Pier. A handy choice if, for example, you've just done a boat trip in Chicago.
From the beach, you look out at the John Hancock Center.
Chicago's largest beach is Montrose Avenue Beach. Many events take place on this beach.
If you go to the beach by car, this is a good choice because of the parking places.