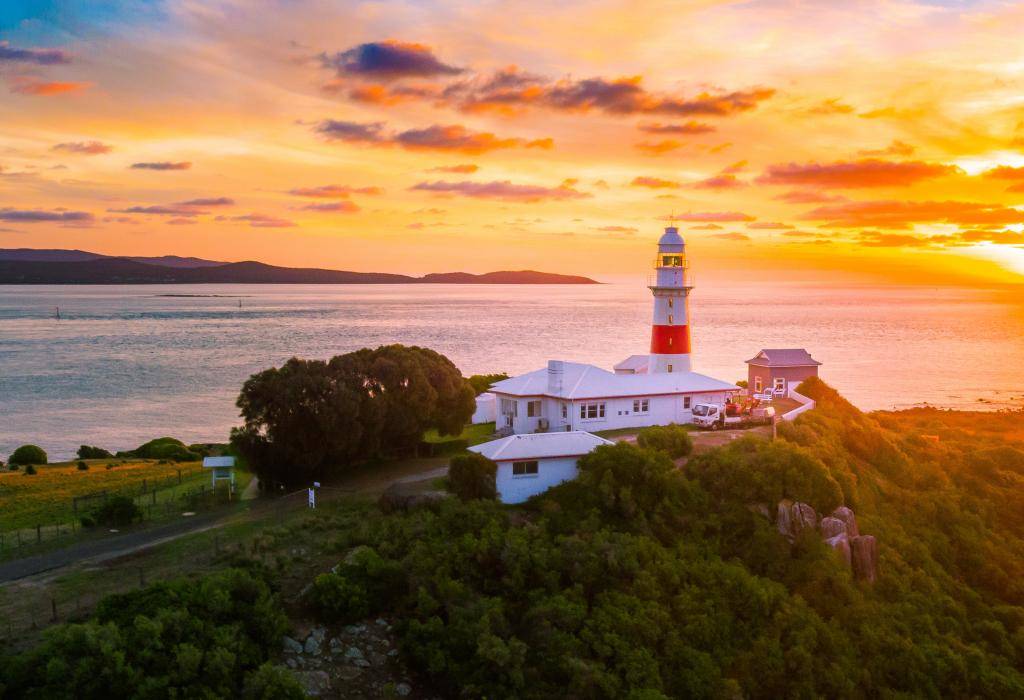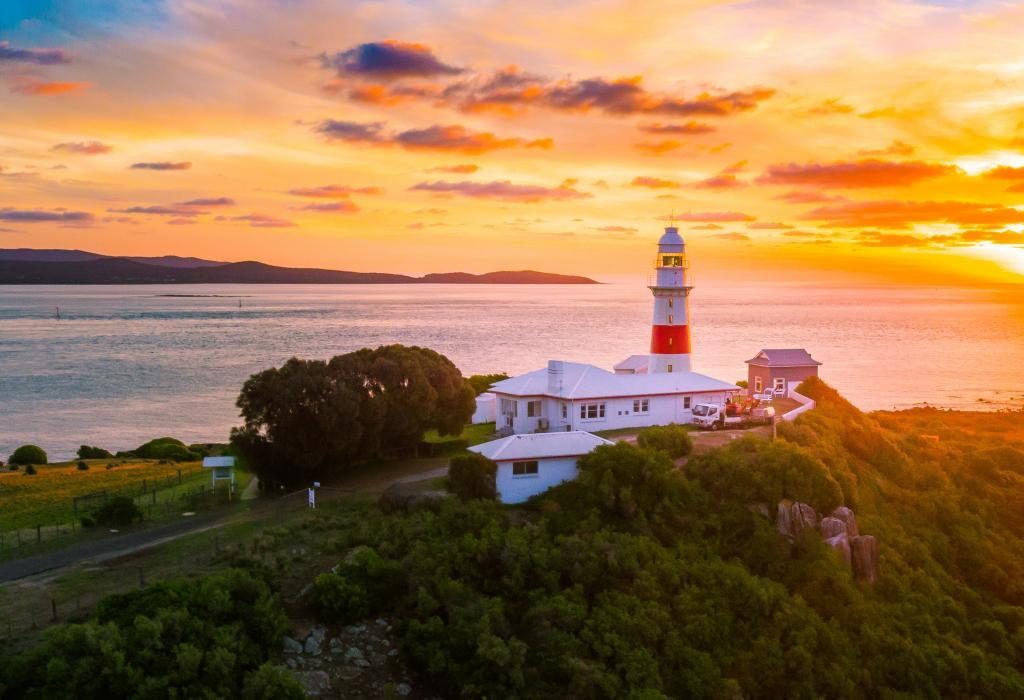 Tasmania is the perfect place to go if want to experience breathtaking landscapes and the clearest waters. You can see it all from beaches to mountains, crystal blue water to gardens. This scenic island will have your travel bug satisfied.
Wineglass Bay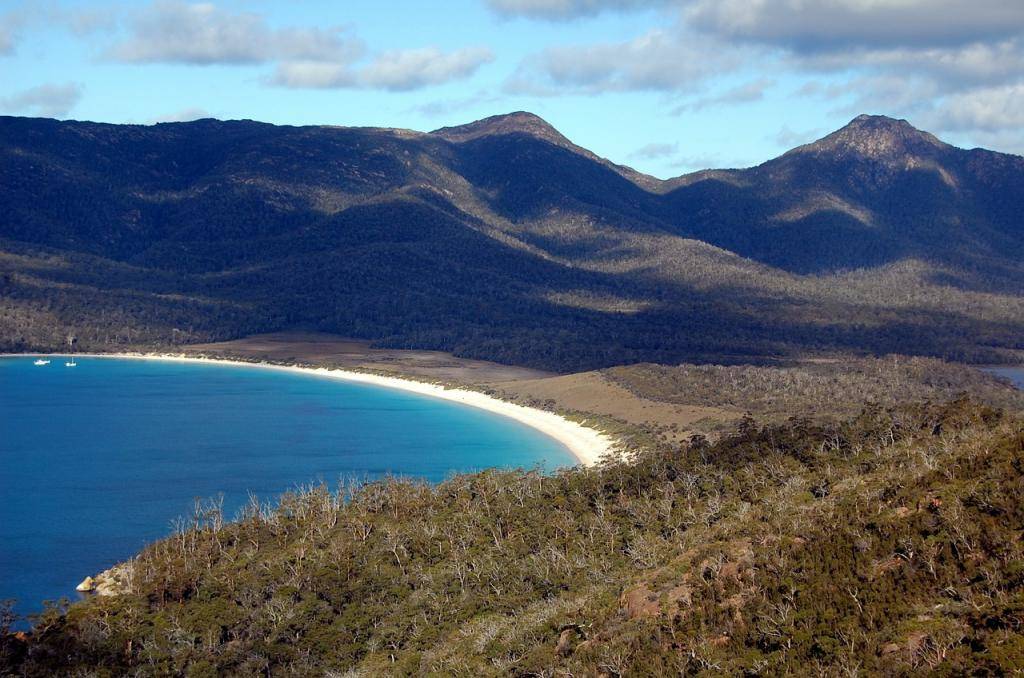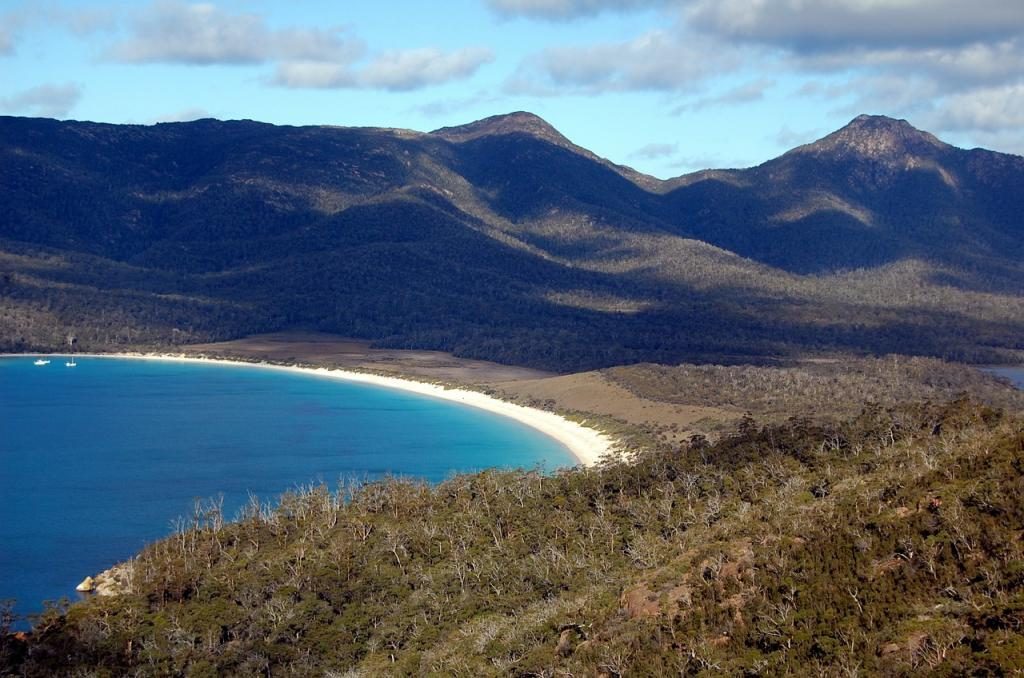 Wineglass Bay is located inside of the Freycinet National Park, and it is one of the most amazing places in the world. There are so many ways you can see the withe sand beaches and crystal blue water. But the most stunning viewpoint this from the peak of Mount Amos, which is a pretty steep hike from the parking lot. The best time to hike up to it is at sunrise because you will see the whole horizon.
Bruny Island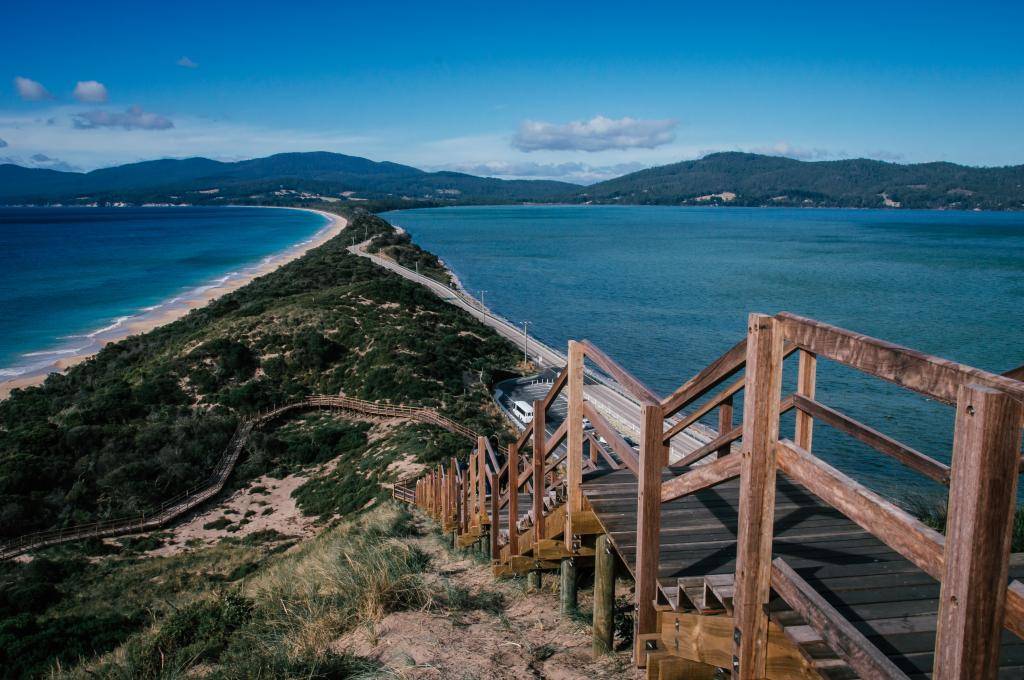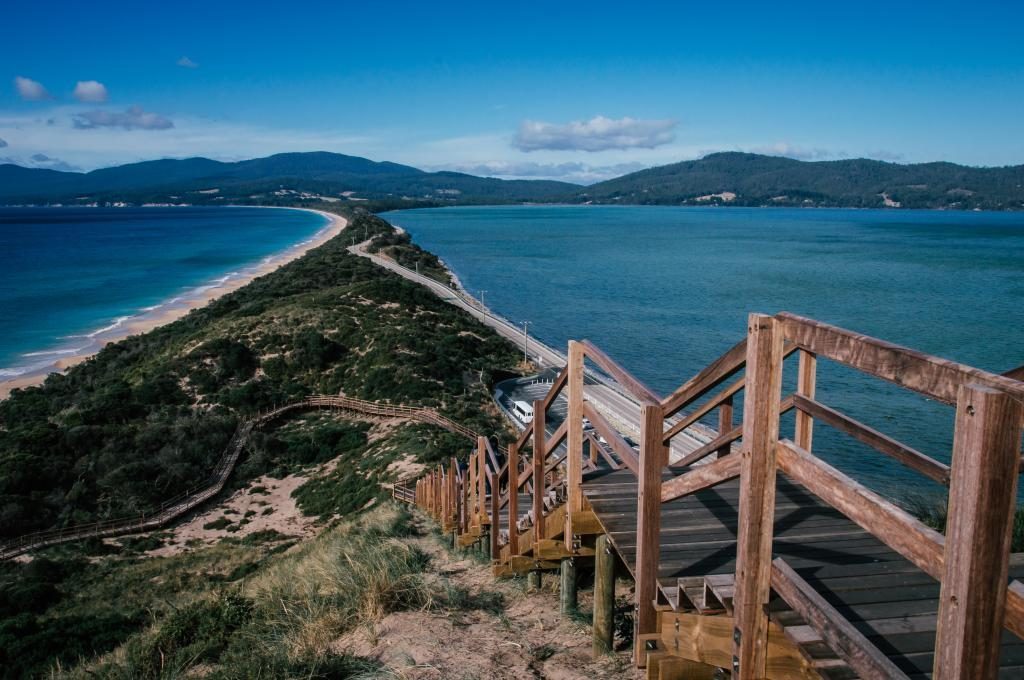 If you decide to go with the self drive through Tasmania, Bruny Island is just a short drive from Hobart, and it is a perfect peaceful getaway. This beautiful island is full of wild beaches, native wildlife and lushes massive trees. If you want to experience the most beautiful sunrise ever you can hike up to Truganini Lookout and relax and let your mind rest.
If you are an animal lover you will love the Bruny Island even more, because you can visit seals, penguins, dolphins and whales.
Bay of Fires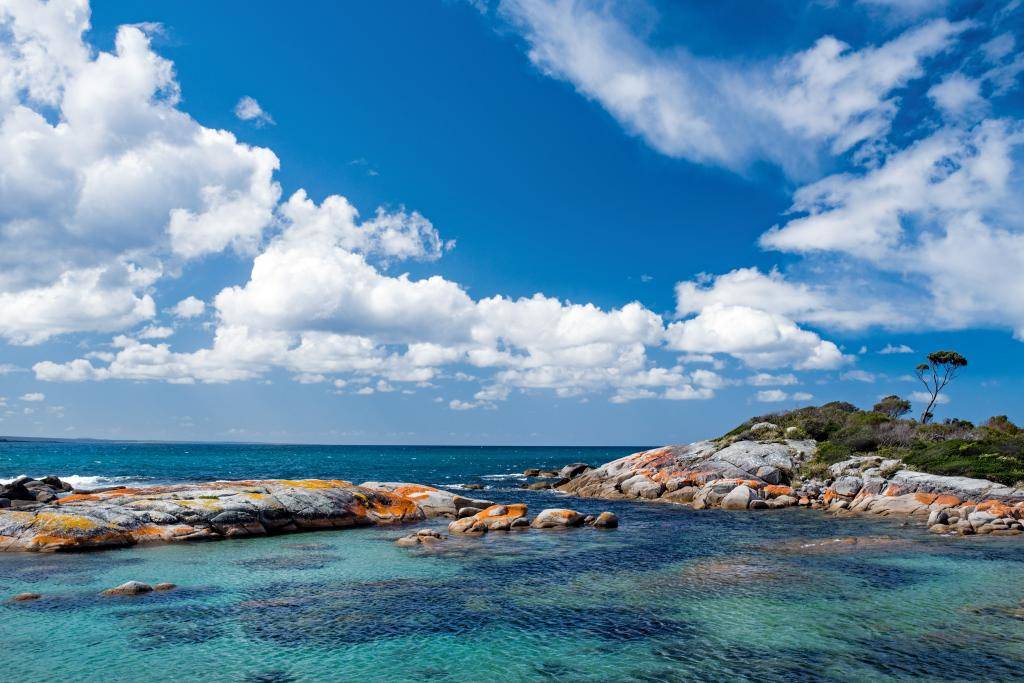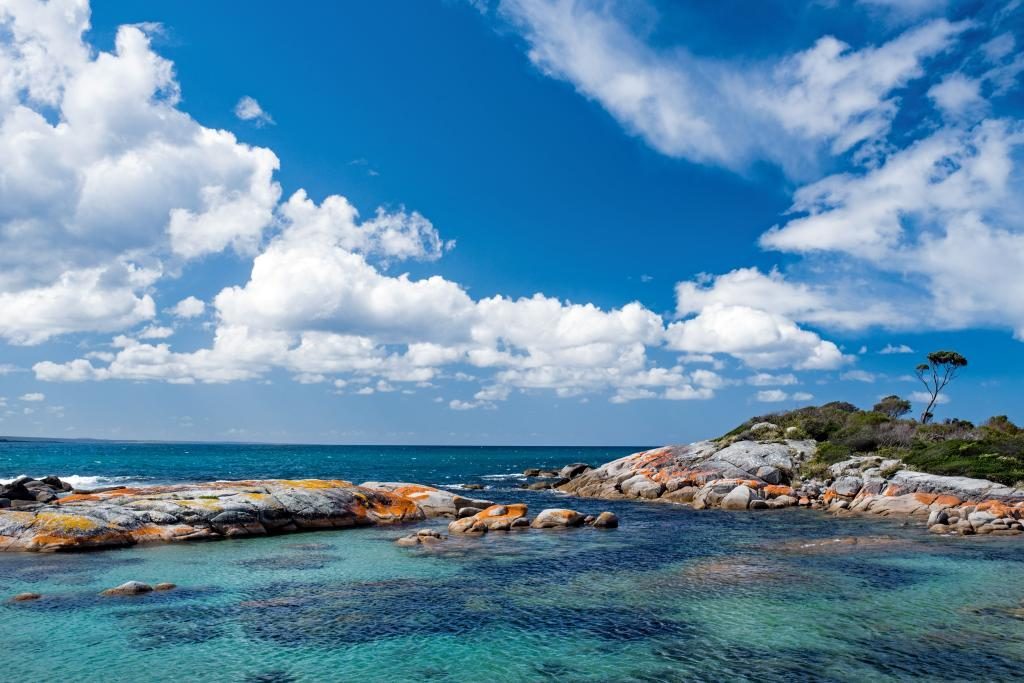 Bay of Fires is the most famous attraction in Tasmania and it's an absolute must-see. This area is known for its pearl-white sand beaches, crystal clear waters and orange moss-covered granite rocks. And of course, the best time to visit it is during its epic sunrise.
Bridestowe Estate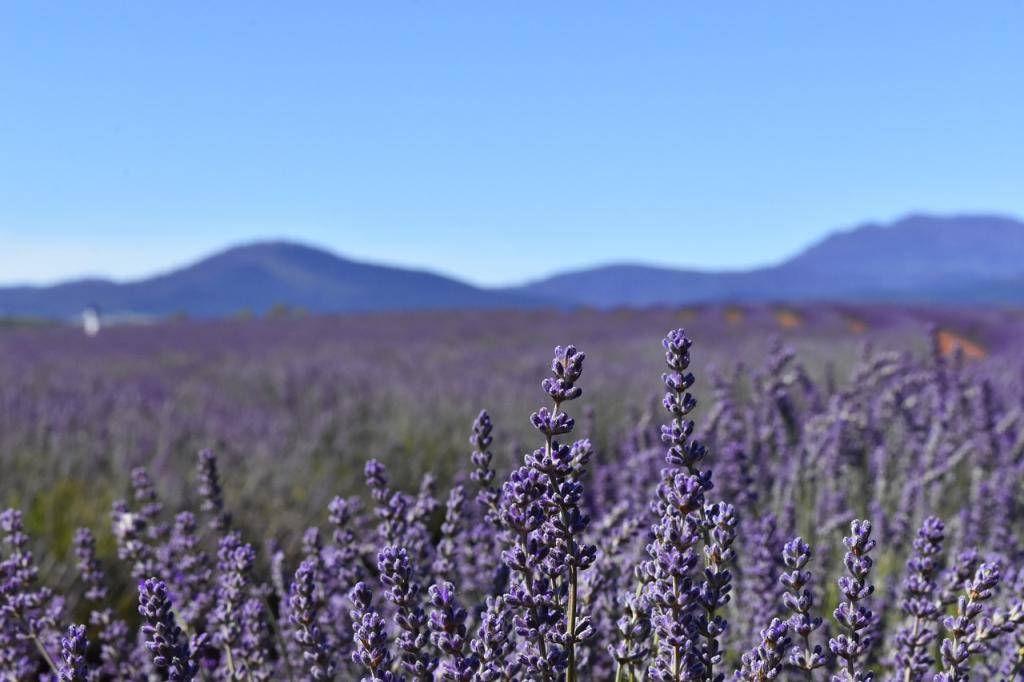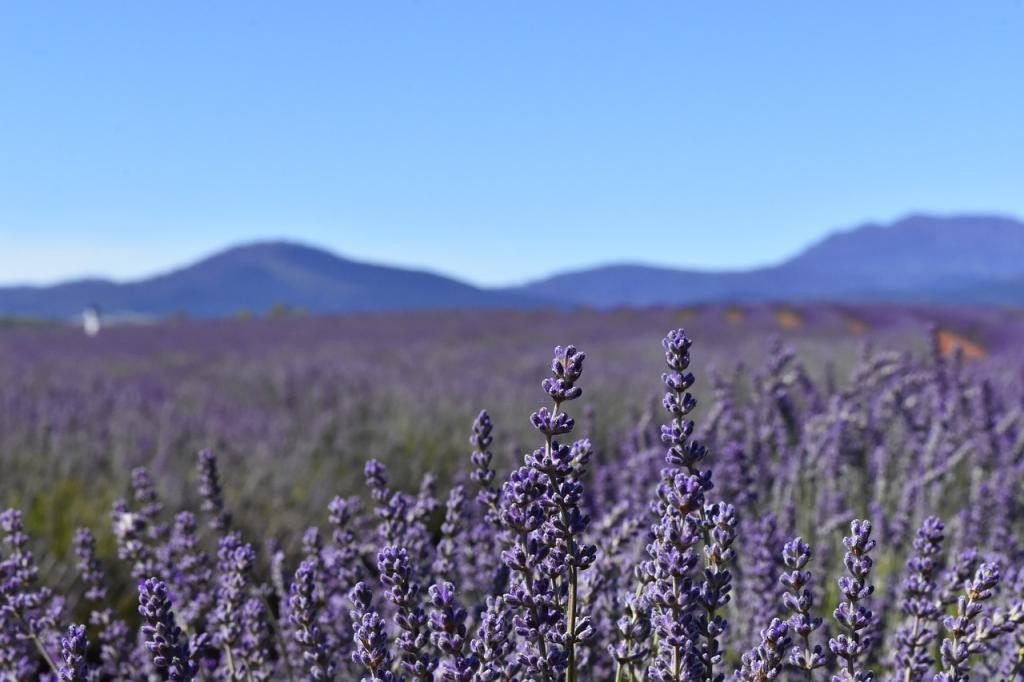 If you are planning your trip to Tasmania at the beginning of the year, you must visit the breathtaking lavender fields. They are located in the north of Tasmania at the Bridestowe Estate. The fields usually start blooming in February, but the season sometimes starts in late January. The beautiful field of lavender will make you feel really relaxed and peaceful.
Mt Wellington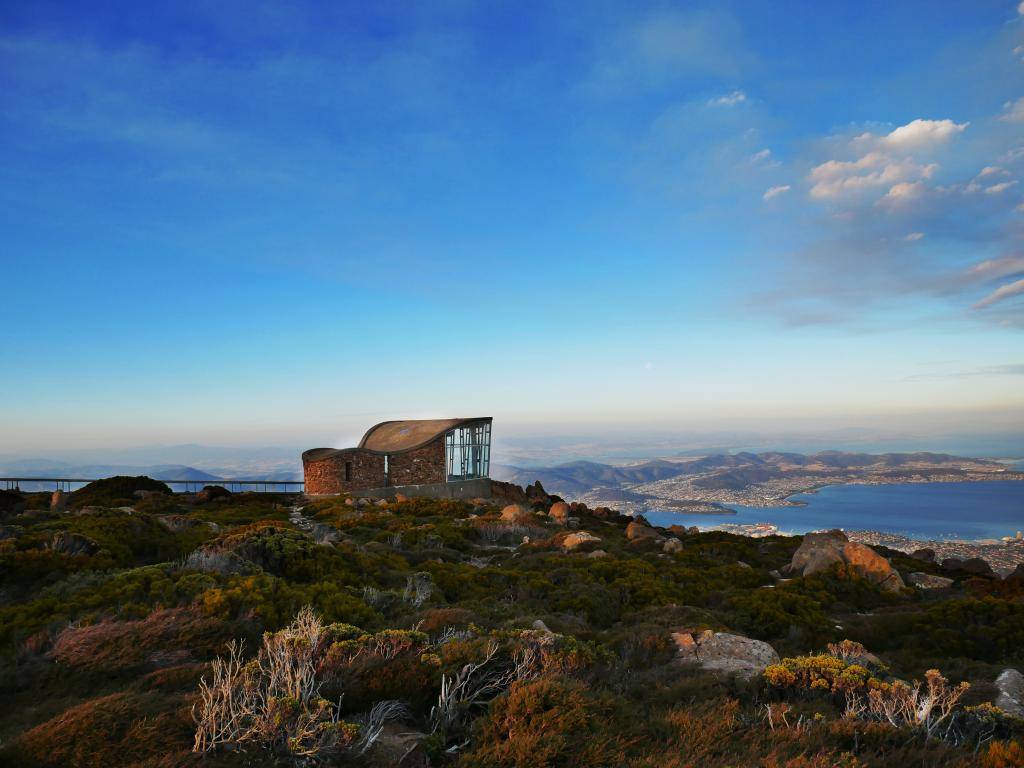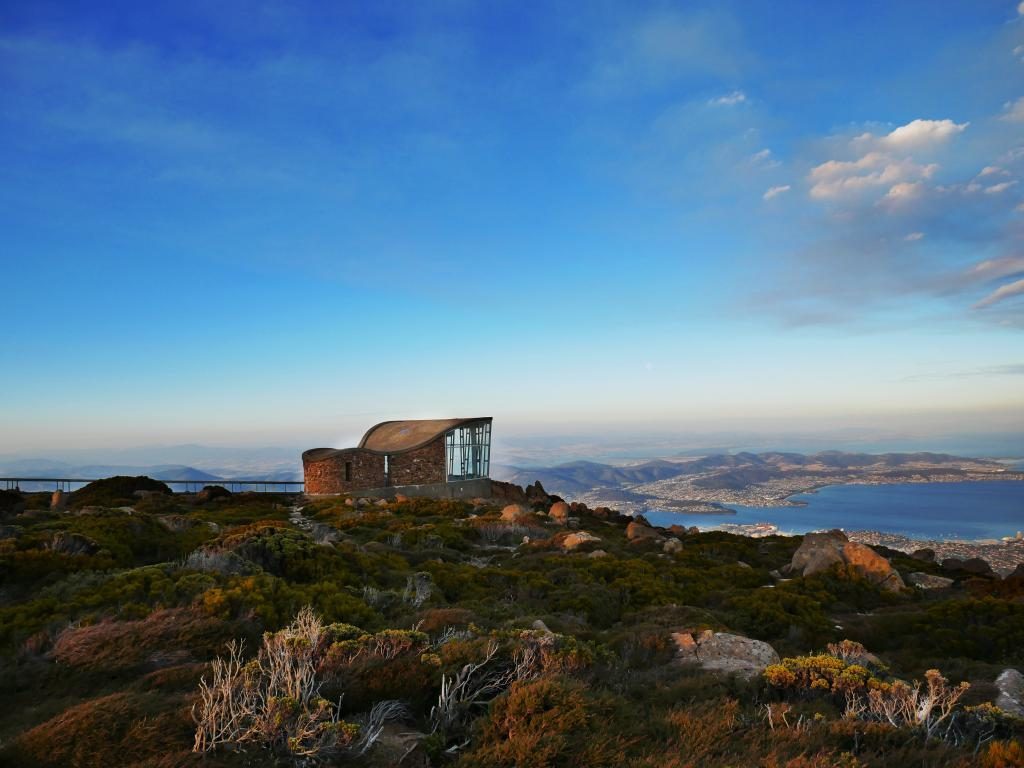 Mt Wellington towers that are above Hobart and offers some of the most amazing views you will get to experience. You can take a 20-minute drive there will make you go tough various ecosystems and you will finish with a panoramic view of Hobart, magical Bruny Island, and the South West Wilderness.
Strahan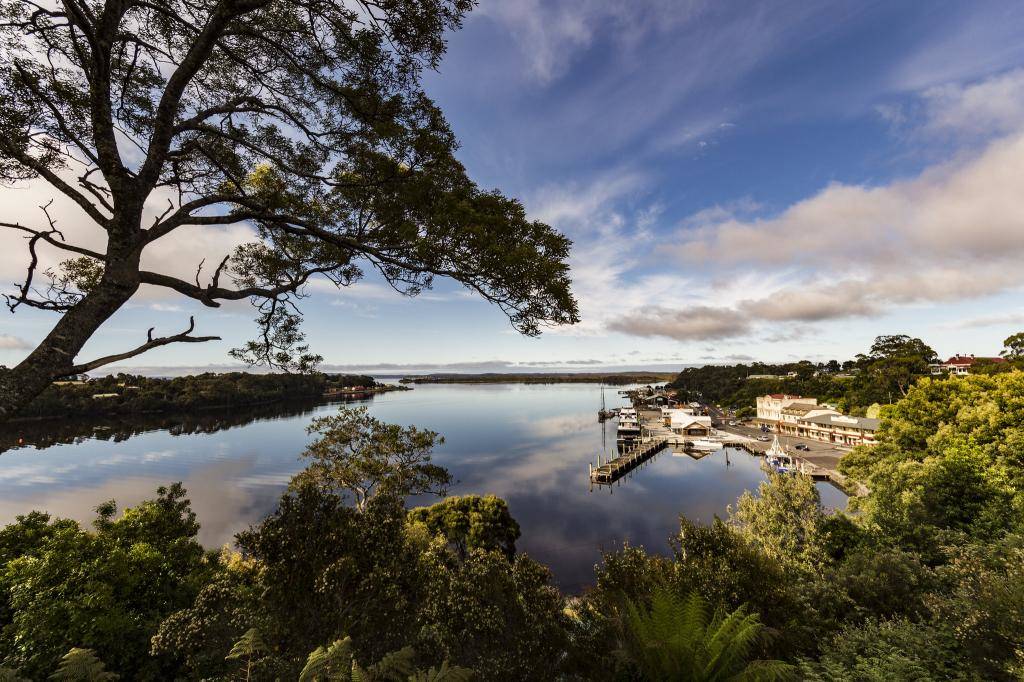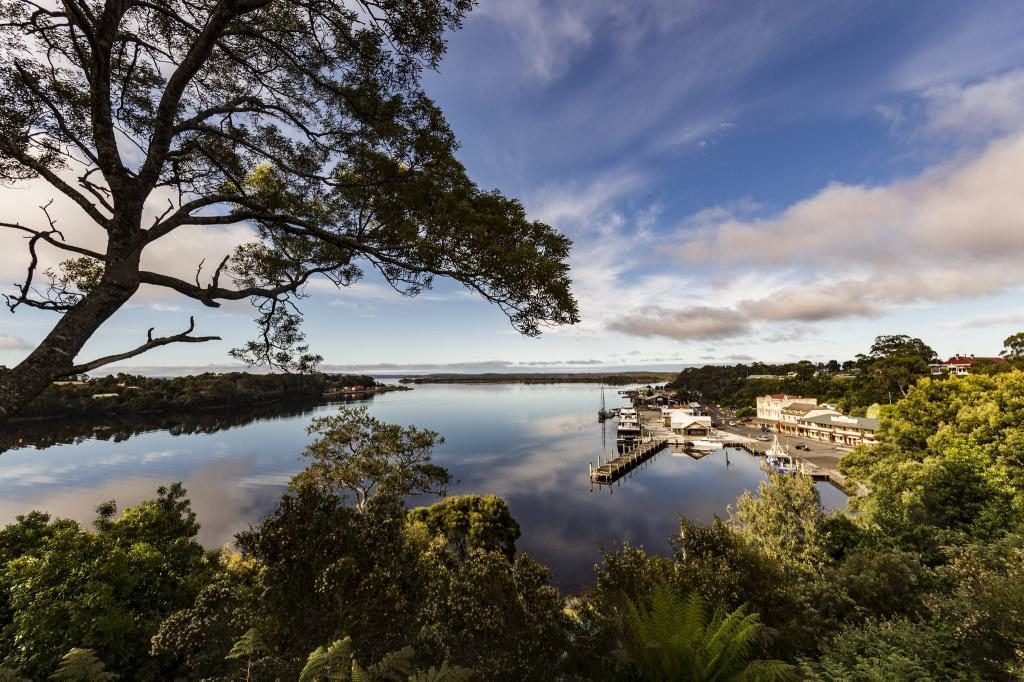 Because it has a remote location Strahan isn't the easiest place to reach. But that journey that it takes to reach that place makes it just that more charming. It has a lot of beautiful beaches and amazing sand dunes. You can also take a relaxing ride on the West Coast Wilderness railway so you can experience the amazing scenery, or you can take a fun riverboat cruise on the Gordon River. On your journey, you will make your way through lushes and magical rainforests and wilderness.
Mount Field National Park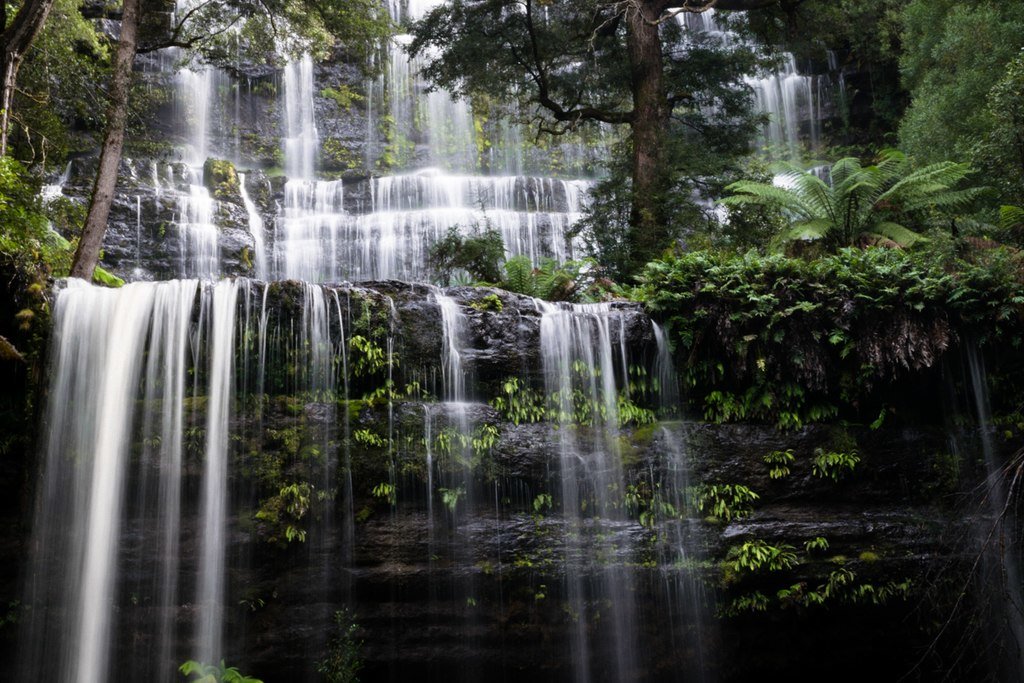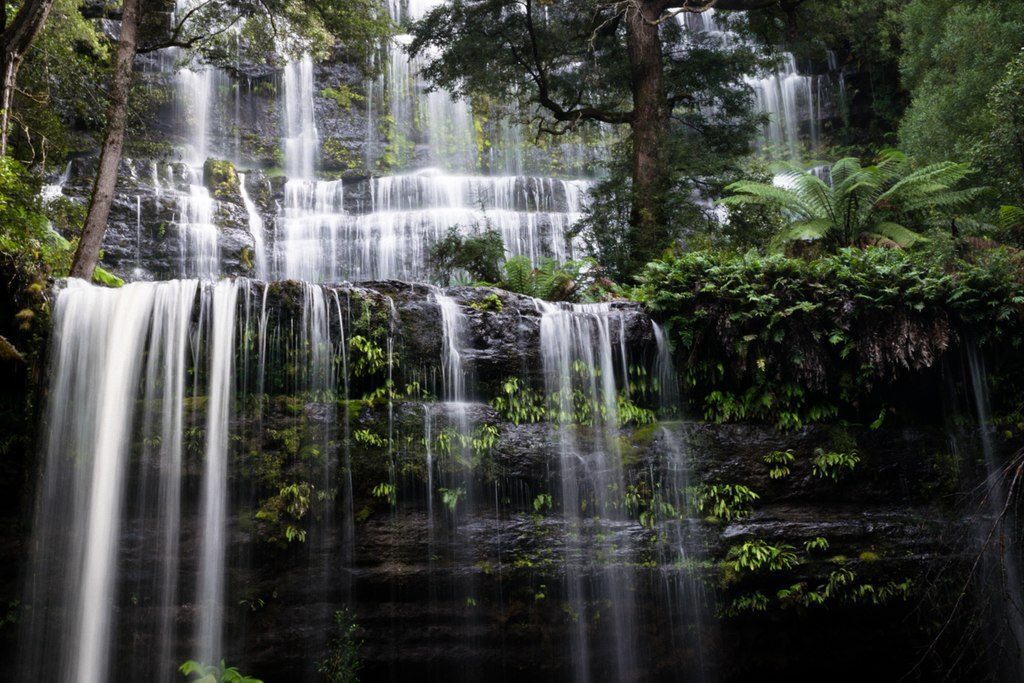 Mount Field National Park is just a short drive from Hobart, and it is the best place to experience the magical wilderness of Tasmania. The most popular thing to do there is to visit the Russell Falls.
Here you will be able to experience the most unique thing in Tasmania. If you go during the night and turn off your flashlight so its pitch black you will see thousands of glow worms light upon the trees around you.
Cradle Mountain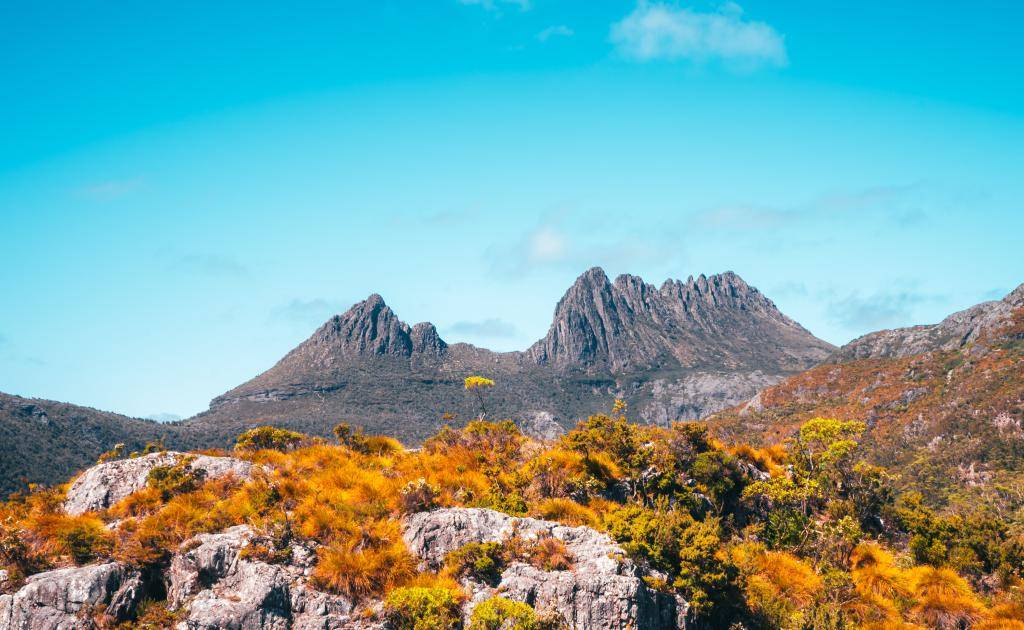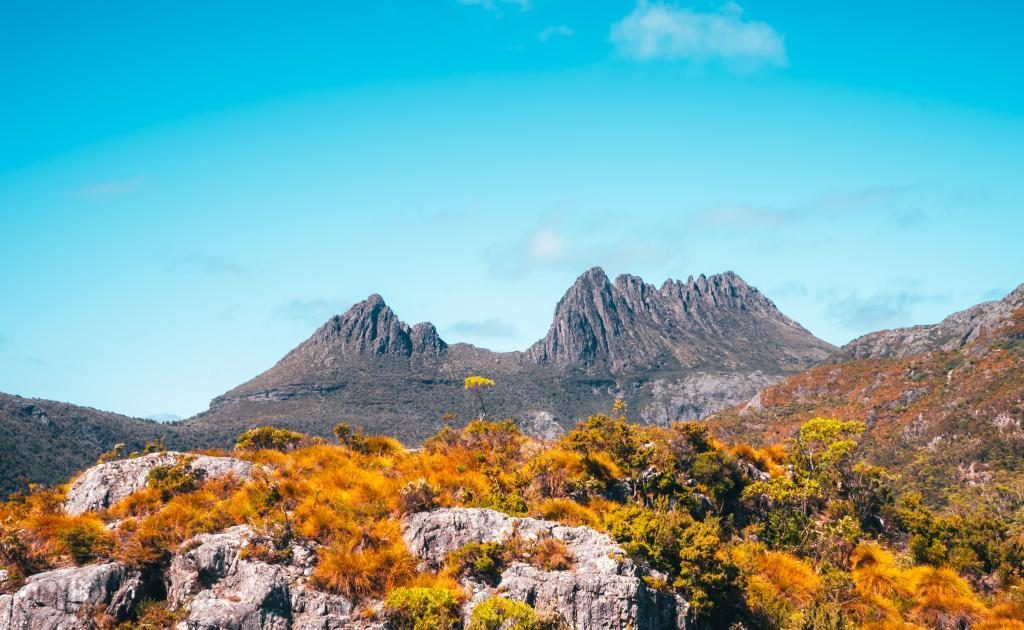 We recommend that you spend a couple of days just exploring these amazing and magical national parks. The park is known for Cradle Mountain and the breathtaking Dove Lake below it. Mt Campbell is just a short hike, which is really steep in parts, from Dove Lake and will give you the most insane view of Cradle Mountain and the area that surrounds it. Of course, it is at its most magical state during the sunrise.
Russell Falls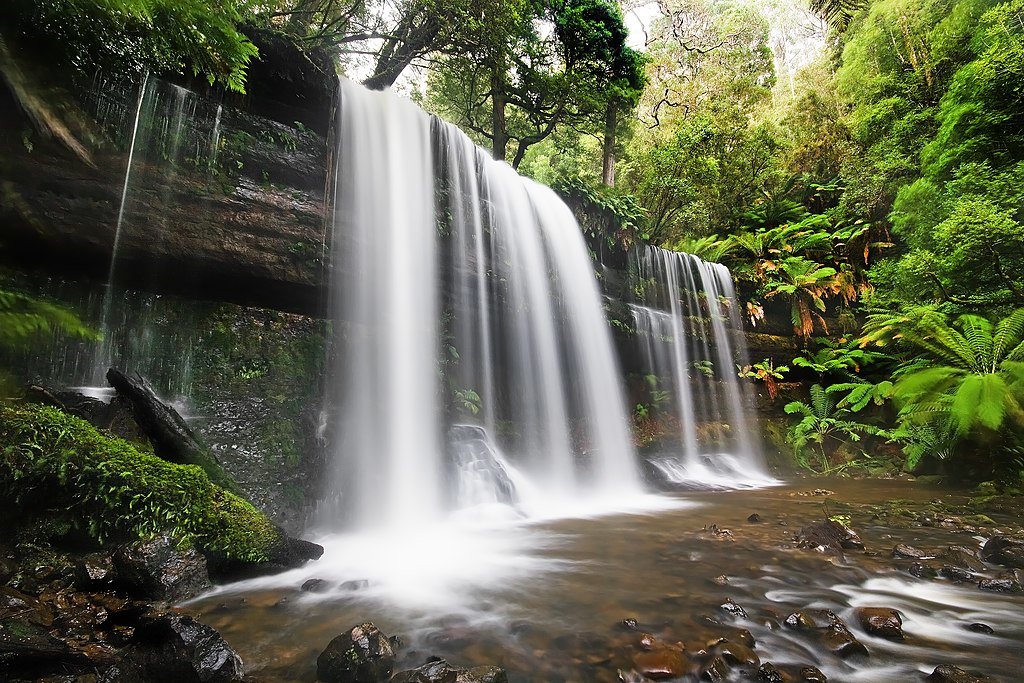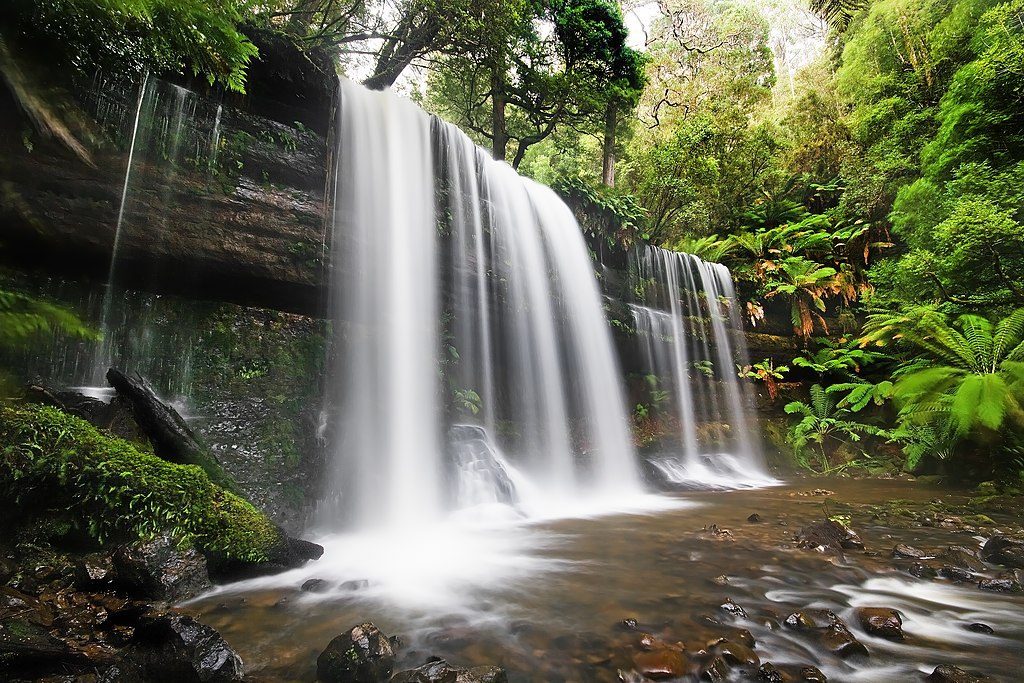 Not surprisingly Russell Falls is the most popular place amongst photographers. It is located in Mt Field National Park, you can reach the falls by taking an hour drive from Hobart and them about a 20-minute amazing rainforest walk to return. You can send you the amazing greenery and experience the beautiful waterfalls.
Little Blue Lake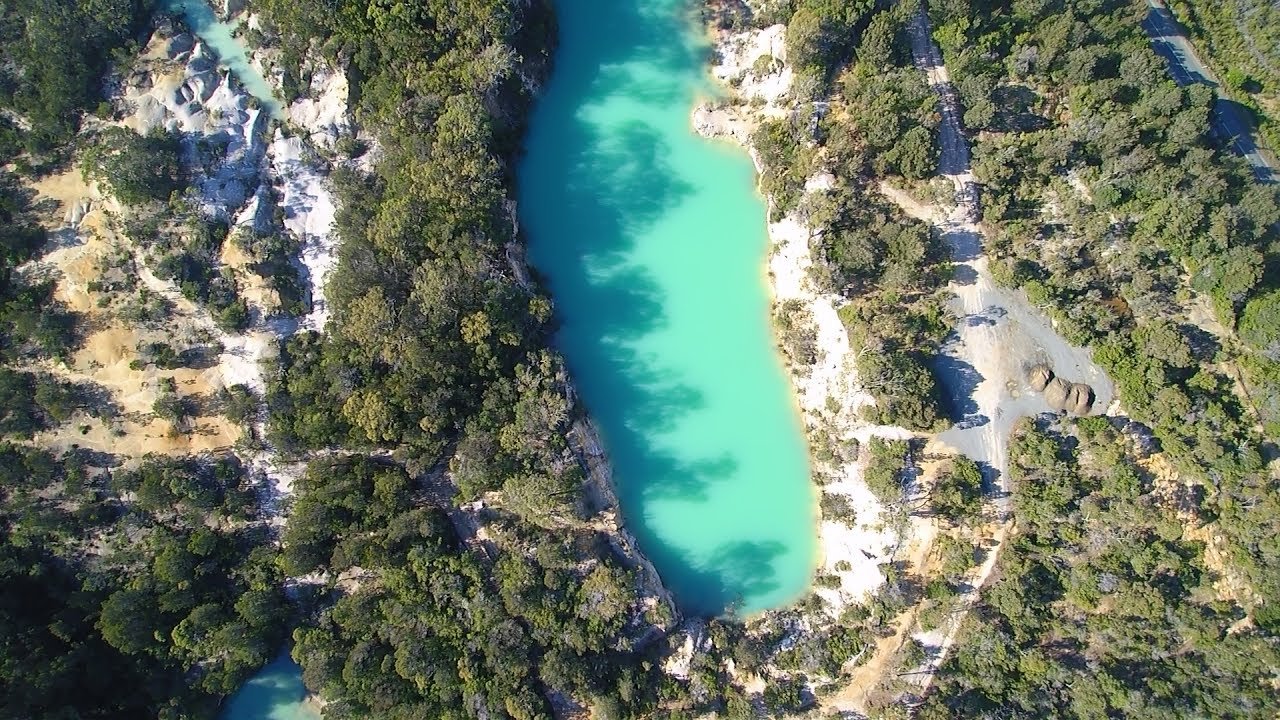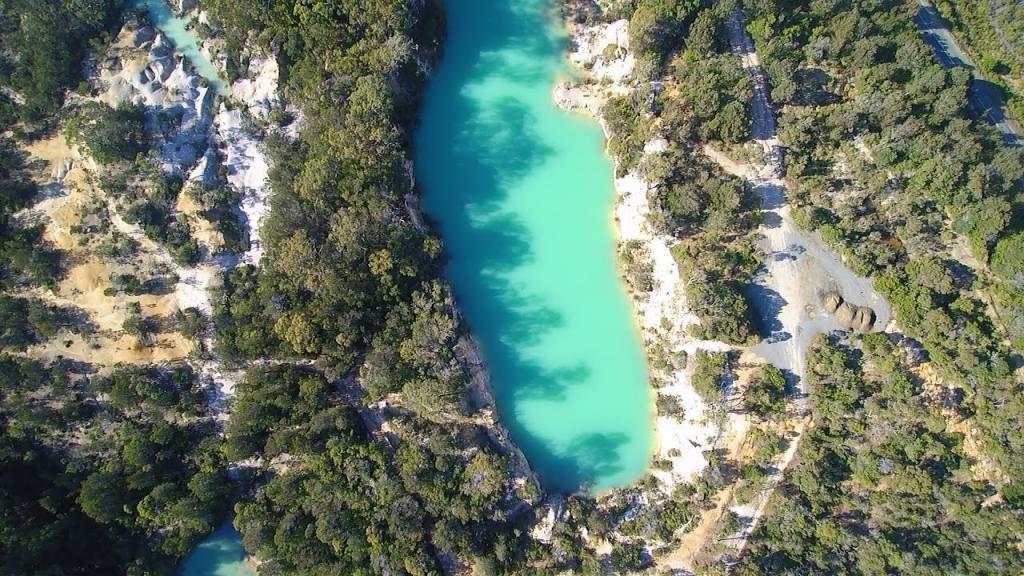 Little blue lake is the most beautiful aqua blue paradise you will get to experience, and it is also known as South Mt Cameron. The colour of it is a natural phenomenon that is a result of mining and minerals building up at the base of it. Take your time to experience and take it all the amazing nature that is surrounding you.
This is a list of some of the best places you can visit while in Tasmania. There are so many things and places you can explore this magical island. So make sure you plan and leave enough time so you can experience its full glory.