Architect wooden house located in the woods
Have you ever dreamed of a beautiful wooden house somewhere far in the wood surrounded with amazing tree and mountains landscape? What if we tell you it exists not only in your dreams, but also in the real life? This breathtaking architect wooden house built in Michigan, USA, on behalf of couple in 2011 and is definitely the wish of everyone who has seen it. The wooden house is built with a space saving concept, which means that it is constructed on a small surface, but is high enough and has all the needed rooms a living house must have. It is so compact and functional.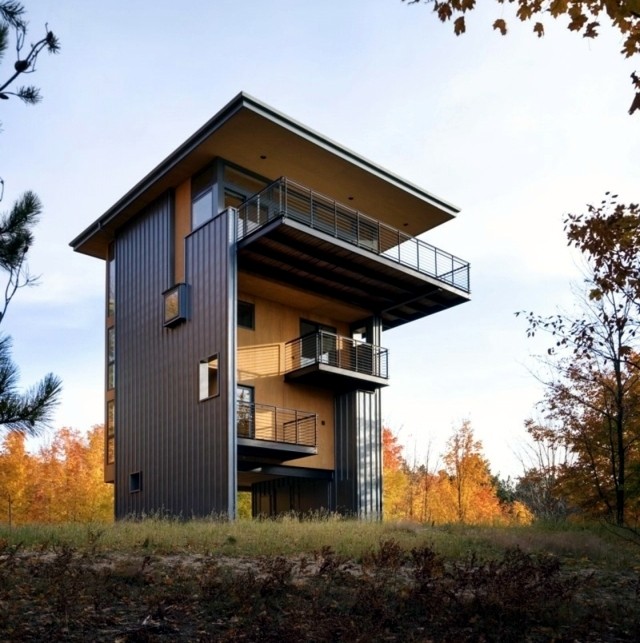 source
Open plan living – living room, dining room and a small kitchen
The garage is not o the ground floor as usually, but it is instead below the grand floor, underground. It has three floors, and each of them is with narrow windows so that the light can enter the rooms and heat them when it is sunny outside. The last, third, floor, is even richly glass, with glass doors that open some breathtaking landscapes in front of your eyes.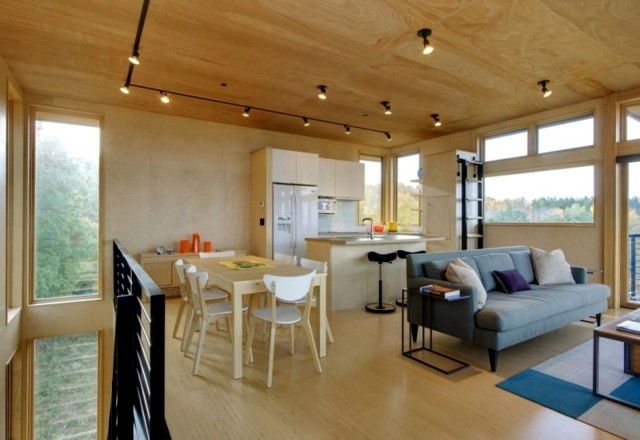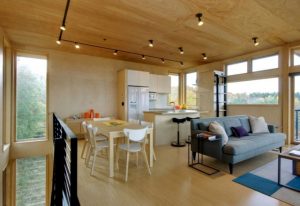 source
House of Wooden design – functional and elegant furniture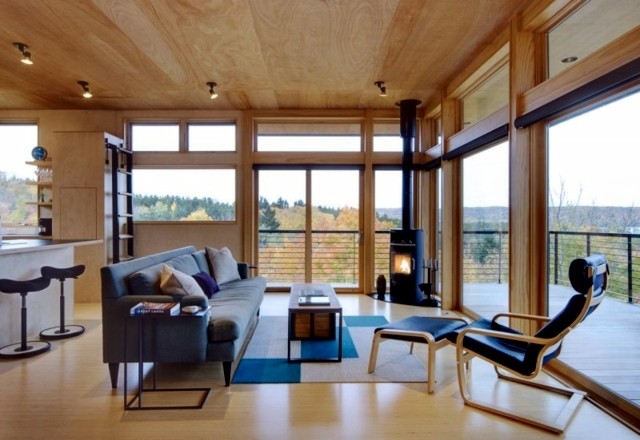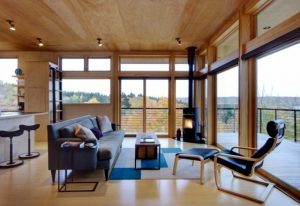 source
Comfortable seating – Lounge area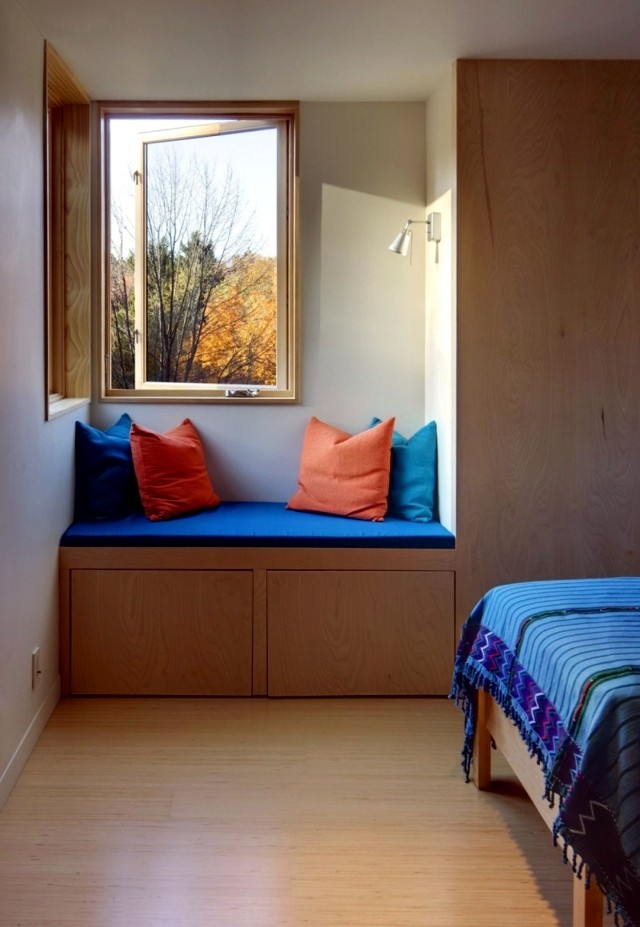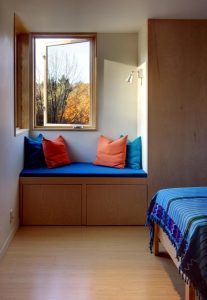 source
Narrow windows allow plenty of light into the interior region
The whole house is furnished with wooden furniture, and this is one of the reasons why the house got that name. The outside of the house is wooden too, except the three large balconies that are made of class and metal. The wooden interior gives the house some positive vibes, comfortable, warm and welcoming atmosphere. The pastel shades of the furniture and the other décor details will make anyone living in there feeling like a part of a fairy tale. The dining room is connected with the kitchen, while the living room has a look at a large balcony. The bedrooms are furnished n the same style as the rest of the house, with big double beds and large wardrobes. During the colder days it is heated by a small wood stove. Enjoy the ride we give to you through these amazing photo gallery.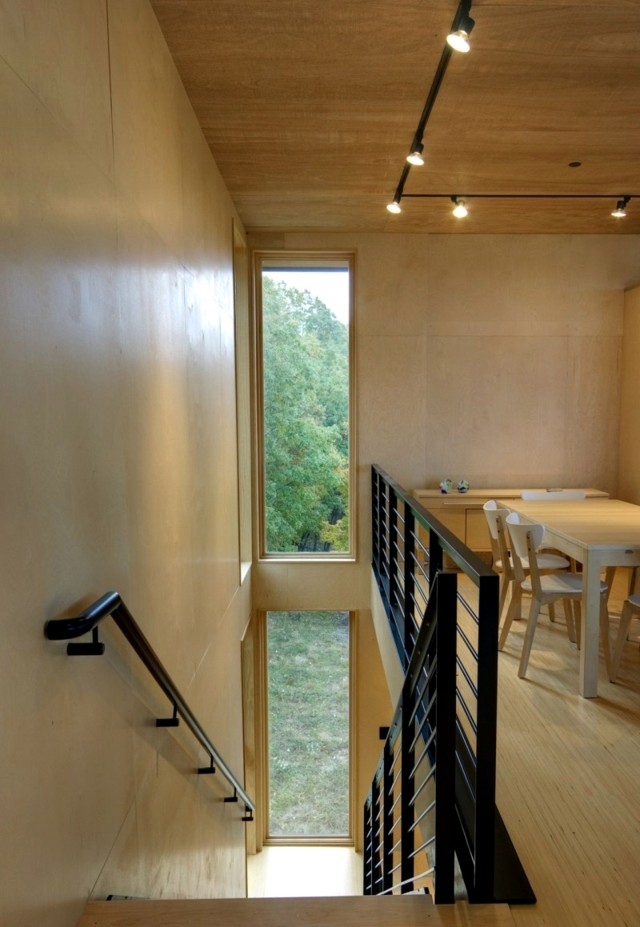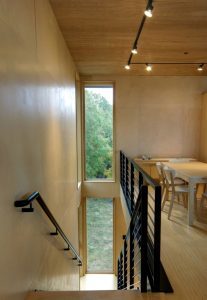 source
Glass facade and sliding glass doors connect the living room with balcony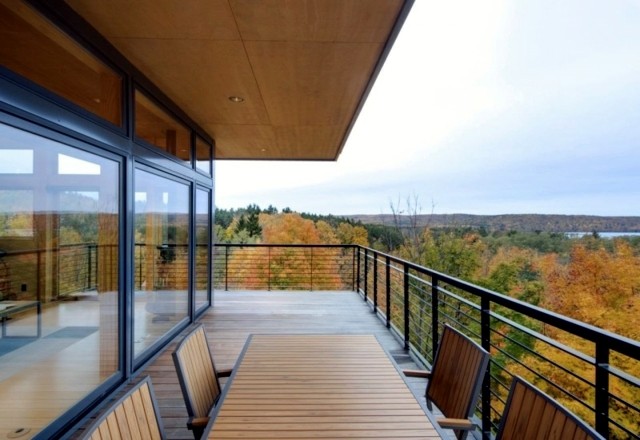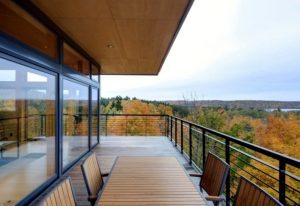 source