The Internet has undoubtedly taken over our lives for good as everything is available for purchase online with much greater ease. Car Insurance is no different. The question is – do you need car insurance? The answer is yes.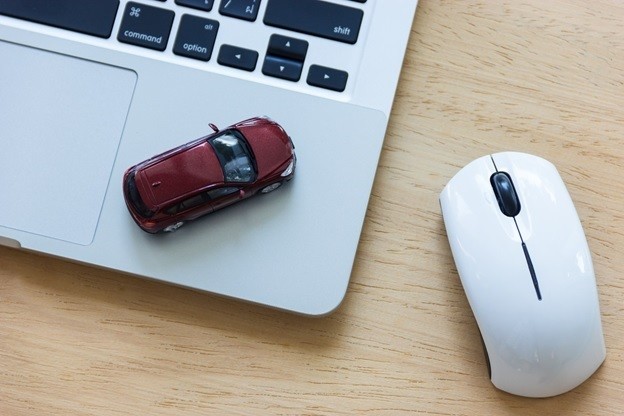 First and foremost, the law mandates that all vehicles must have a valid insurance policy to ply legally on public roads. Secondly, not having insurance leaves you vulnerable for a lot of financial damages. Having car insurance is essential for every car owner as it pays off your expenses in case of any vehicle damage or injuries to other drivers, passengers, or pedestrians. Most of the car insurers have gone online so that you can buy car insurance at your convenience. Online car insurance renewal is also possible in just a click.
Benefits of Buying Car Insurance Online
With the significant growth of technology, you get the option to buy car insurance online in the comfort of your home or office. Besides turning out to be much cheaper when purchased online, there are a host of other benefits that the present-day technology offers when it comes to buying or renewing car insurance online with ease.
Here are some of them –
There was a time when comparing the different options for car insurance wasn't easy at all. Either you had to physically visit various insurance providers and discuss their offering or rely on an agent who could have commission-based incentives in knowingly manipulating the suggestions in favor of a brand. The first option was time-consuming and cumbersome, whereas the reliability of the second one was unsure.
Today, with the presence of different insurance providers online, it is now very simplified to accurately compare various insurance products for their features and benefits, and what suits your needs the best. Moreover, you get 24/7 customer service to answer your queries.
Easy to Calculate and Pay Premium
Post narrowing down on the best insurance plans of car insurance, the next step in the buying process is to calculate the IDV (Insured's Declared Value) and the exact premium you need to pay.
Technology has simplified this step, as well. Calculating how to value your vehicle and your payable premium is now very simple. You can now purchase car insurance from the comfort of your home at any hour of your convenience, without needing to physically visit any office or have anyone to come down and inspect your car. You need to enter the required details and based on them, the company can give you the IDV and the premium amount immediately that you need to pay. You can then compare this value for the different shortlisted products and make a choice.
Instant Issuance of Insurance Policy
The final step of purchasing car insurance, i.e., the issuance is also simplified now. Thanks to the rapid growth of technology. There's no need to fill out a physical form, make photocopies of supporting documents or visit any office to complete the formalities. You need to fill out the form online and upload the scanned copies of documents. With this, your policy gets issued immediately in a hassle-free manner.
Easy Renewal of Existing car insurance policy
Online car insurance renewal is a very simple process. There's no need to contact an agent or visit the insurance provider's branch. You can do this too on the internet, at your comfort.
Even if you want to switch your car insurance provider in the future, you can easily manage the proceeds of the same online. Based on your records, you can obtain the requisite discounts online itself and calculate the best value premium. The discounts offered usually cover your past claims, security, and some other features, and it is duly done online too.
Comprehensive car insurance policies from reputable insurers provides coverage in the following events:
Loss or damage to your vehicle during natural calamities
Loss or damage against human-made disasters such as theft
Personal Accident Cover
Third-party property damage
So, save your precious time by applying for car insurance online and opt for the most suitable policy. As India is among the countries that have the highest number of accidents, it is vital as well as demanded by law to have car insurance to get your vehicle on the road. Also, it is crucial to get your car insurance renewed before the due date of your policy.