Have you got your eyes set on a premier travel destination? Is this a once-in-a-lifetime opportunity that is not likely to come around again? Are your finances stretched a bit too far to make this trip affordable for you? If you answered yes to all of these questions, then you might be in the market for a travel loan that will let you take the trip of your dreams even with few means at your disposal.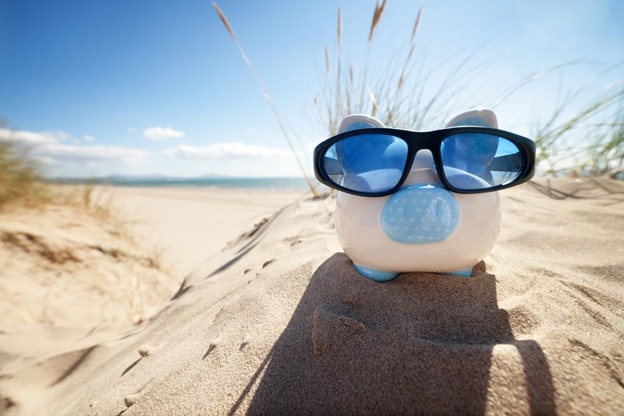 While a travel loan can make your vacation plans come to life, it is important to enter a travel loan agreement with both eyes open. The last thing you want is to be paying off your vacation for the next several years. You also need to avoid paying too much, travel loans carry the risk of making a simple vacation more expensive than it needs to be.
To help you make an informed decision when taking out some extra funds, let's look at some of the salient things you need to know about travel loan financing.
Know The Rate And Compare
Make sure that you have a solid idea of the interest rate will be for the loan you are planning to secure. If the rate makes taking out a personal loan a more prudent choice than simply putting some of the travel expenses on your credit card, then it is likely a viable option.
It is also important to have a plan to be able to pay back the loan within the repayment period. Look at the rate and make a quick calculation to see what the average monthly payment will be for a given loan. If this amount seems like it will be a huge inconvenience for your monthly spending habits, then maybe you need to consider alternative sources of financing for your holiday.
Know That Saving Is Best
While it might seem difficult when you are struggling to simply make ends meet each month, saving up and paying for a holiday in cash is always best. Cash allows you to avoid paying interest entirely and will provide you with the cheapest means of paying for a vacation.
It is worth recognising that if you do not have the discipline to set aside some of your monthly income into a travel fund, you will likely have a hard time setting aside enough money to pay back a travel loan.
Assess your financial situation and see if there is any way you can pay for the holiday in cash. Maybe grab some extra overtime shifts or try taking on a temporary second job. Even if you can pay for a portion of the trip in cash, this will mean less overall interest paid in the long run.
Check Your Credit Score
If you do have the need for a travel loan, then it is critical that you enter the process with all of the information you need to secure the best rate. Your credit score is one such piece of information that you absolutely need to be aware of. If you have a good credit score, for example, you may be able to use this fact as a bargaining chip to secure a better rate on your loan.
Enjoy Your Travels
If you decide to take a loan out for the purposes of travelling, make sure that you truly enjoy your holiday. It would be regrettable if you had to borrow money only to have a lousy time. Plan the use of your borrowed funds wisely, and make sure to blow it on unnecessary souvenirs while overseas.