Are you one of the girls who do not want the chaos every time when it comes to word the precious jewelry, without which you simply cannot, and which one almost every other girl poses in a large number? Have you ever wanted at least once when you search the earrings, imagined necklace what will fit you just today or ring without which you plan not to exit the night out to be in your hands at the same time without so much effort?
In the article that follow we present for all of you creative, inventive and above all simple to make jewelry storages, which does not cost much or almost free, and will be of tremendous benefit.
For which one of these selected organizers, how large or which material you will choose to be your own is a matter of choice.  Some girls have a few but discrete holder while other has plenty endless set of earrings, rings and bracelets.
For numerous pieces of jewelry, choose the tree holder, or wall mounted holder, a very conventional way to keep your jewelry safe is a box designed  that comes in a different sizes and forms and can be placed elsewhere.
Here you can find some options available for you in the empire of jewelry assembling.
1. Eos Travel Jewelry Keeper
source
2. DIY beautiful jewelry station with frames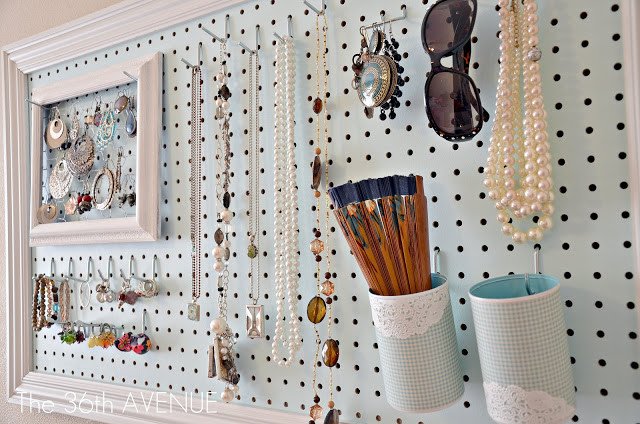 source
3. Painted Earring Holder from your kitchen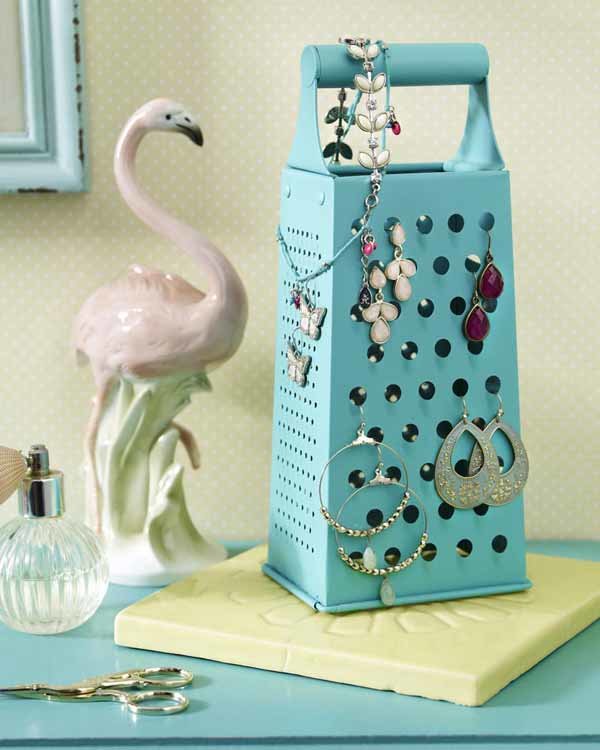 Source
4.  DIY wooden hanger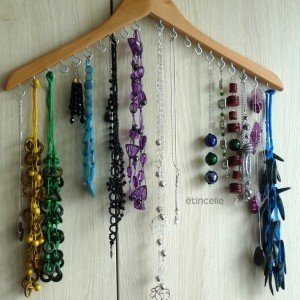 Source
5. DIY copper wire stand for earrings
source
6. Tutorial How to make ring case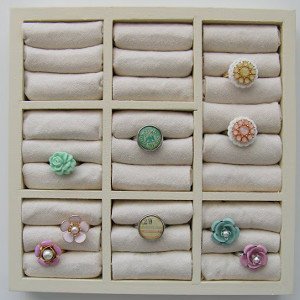 source
7. DIY cake stand as a jewels organizer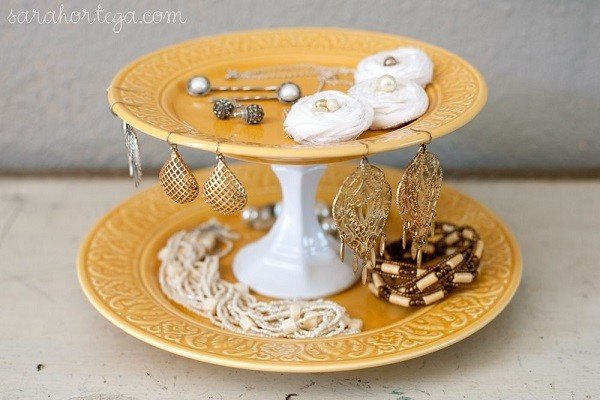 8. DIY Colorful Necklace Holder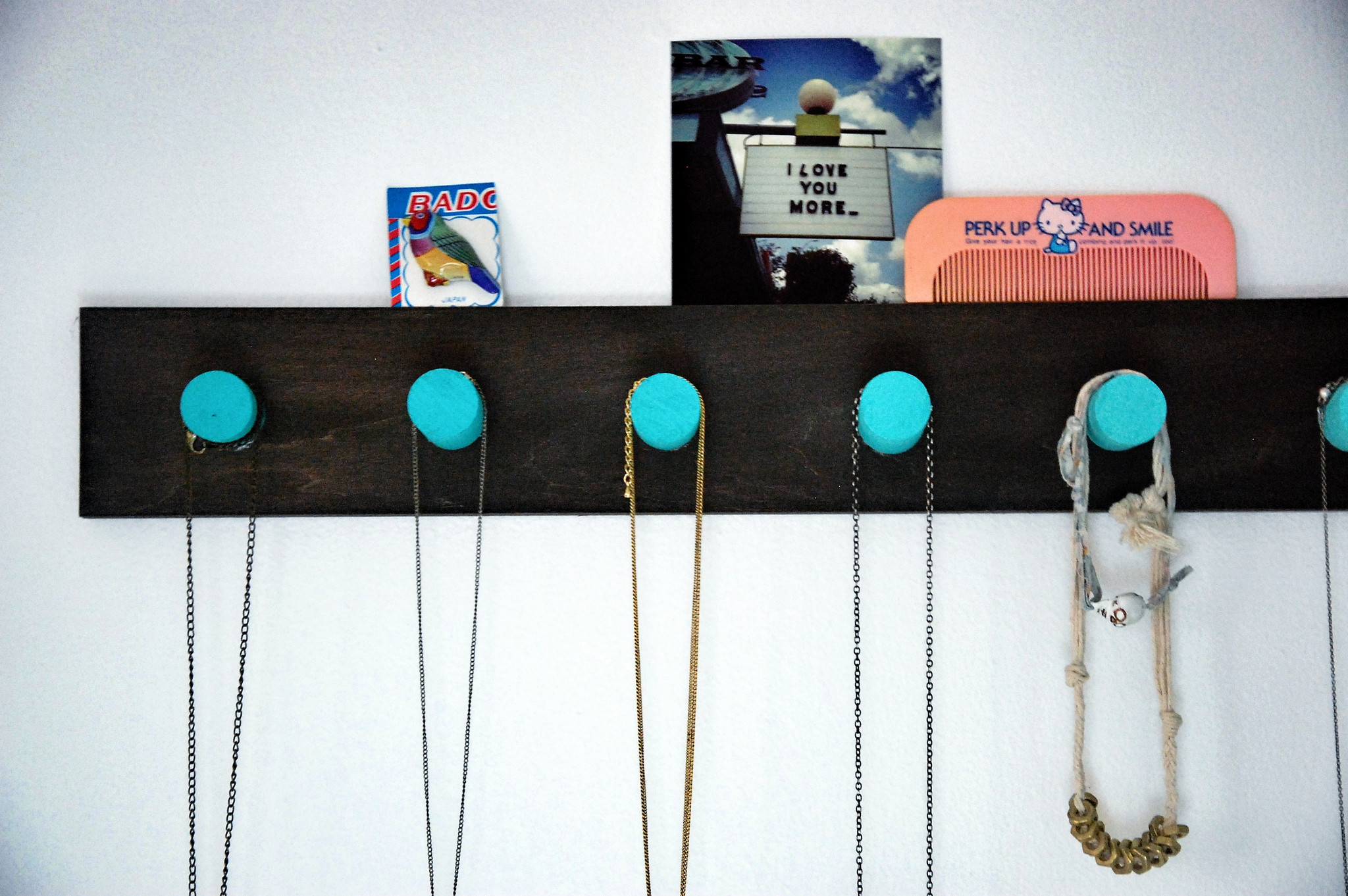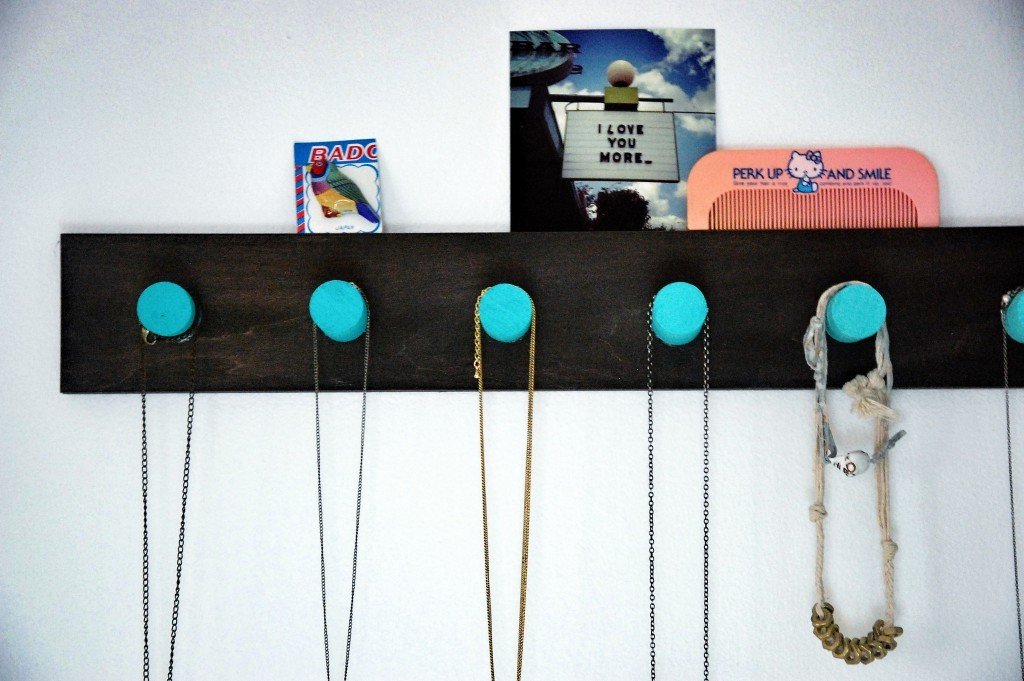 9. DIY Tree Jewelry Holder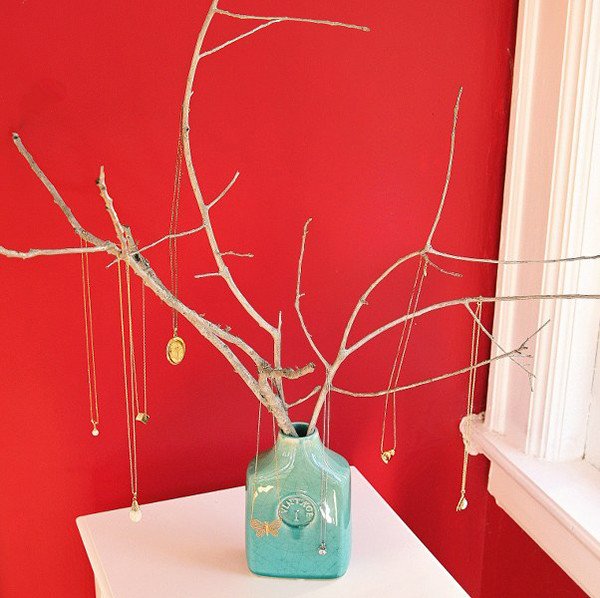 10. DIY Cork-Infused Jewelry box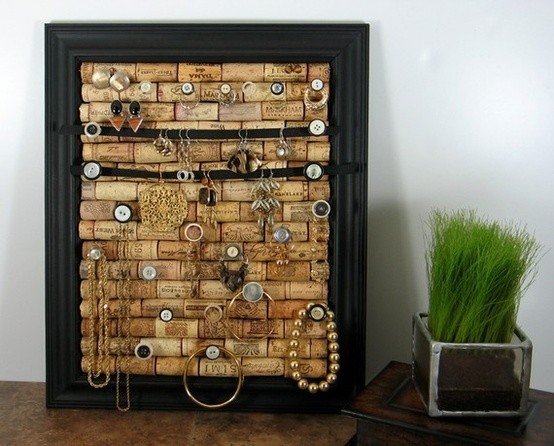 11. Tutorial Unique Hanger for earrings