The place where we can rest, and where we can completely relaxin our home, is certainly the bedroom. Your bedroom should have be most comfortable room in the home. Modern, traditional or maybe romantic bedroom, you should always decorate it according to your needs and desires.  It is so, because so that you can feel cozy and relaxed while you are in it. It is a room where, as it is said, "the batteries are being charged". Because of thst, usually we recommend using relaxing tones.
That are the colors that come from nature, such as brown, light blue and green. Add elements in these colors and you will immediately notice the difference in your mood. You will be affected by this color palette that has calming effects. But for those who think outside the box and want something extraordinary, we offer one very interesting idea. -A romantic bedroom in red color.
Romantic bedroom in red color
Sleeping in the romantic bedroom offers a warm and inviting atmosphere. It creates a soothing retreat for your soul and spirit. It promotes intimacy. A romantic bedroom is often associated with softness, intricate details and splashes of red. If you are in the mood for a little courage, seduction, self-confidence and passion, red is perfect for you. Acoording to psychology, red is  the color of attraction, passion and excitement. Red color in the interior is quite rare. To decorate a room in bright red, not everyone will decide.
Here are some pros and cons about using red in interior design:
Advantages of the red interior:
A little red color in the interior can lift the mood and energy of the room
Red interior looks luxurious and is always in fashion
Properly chosen red color in the interior creates a festive mood and a sense of solemnity.
Disadvantages of red in interior design include:
Bright and deep light color strongly excites the nervous system
Too much red inside makes people tired and reduce efficiency
Red visually reduces the space.
Here you have the advantages and disadvantages of red in the interior design. So, knowing the subtleties of using its shades, you are free to create a cozy and stylish red romantic bedroom. Depending on the intensity of the color, you can create the desired feeling in the interior, and enjoy in your romantic bedroom in red.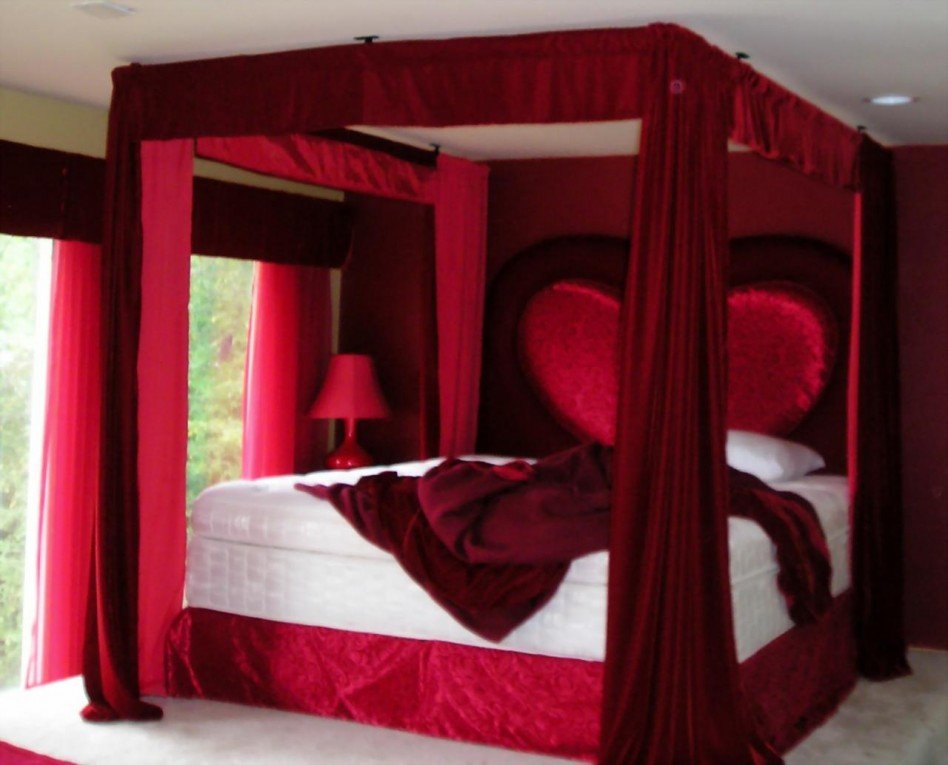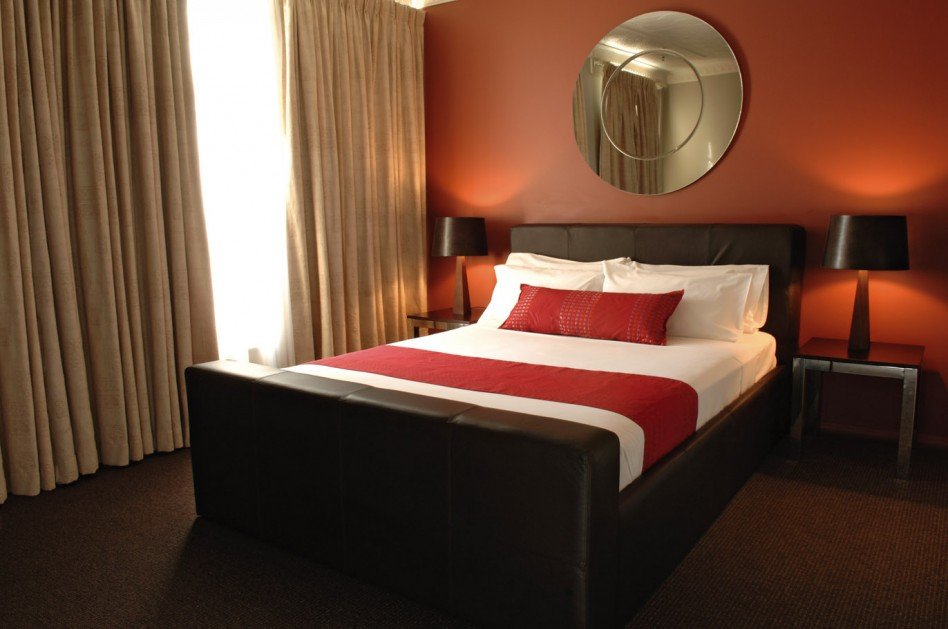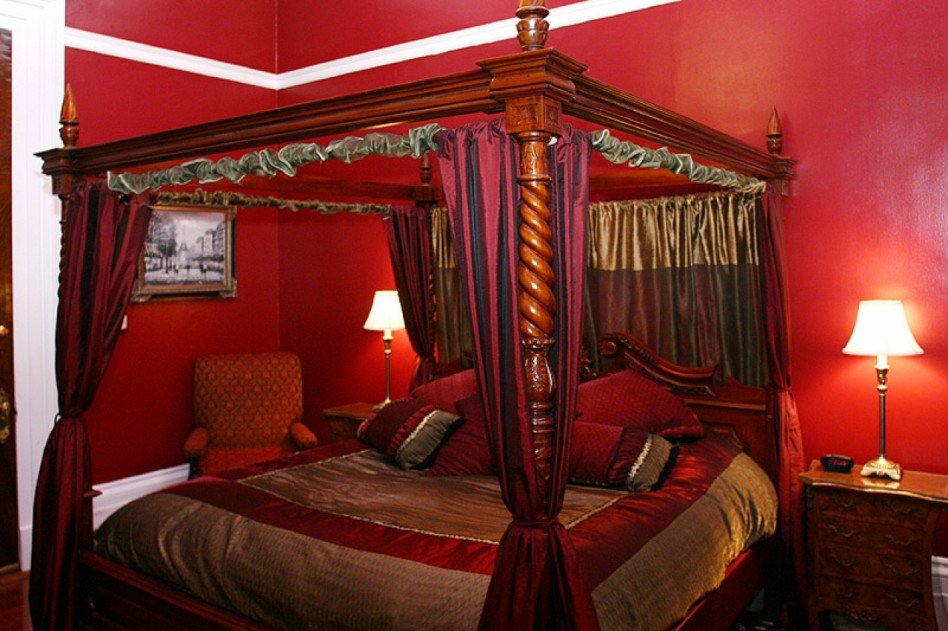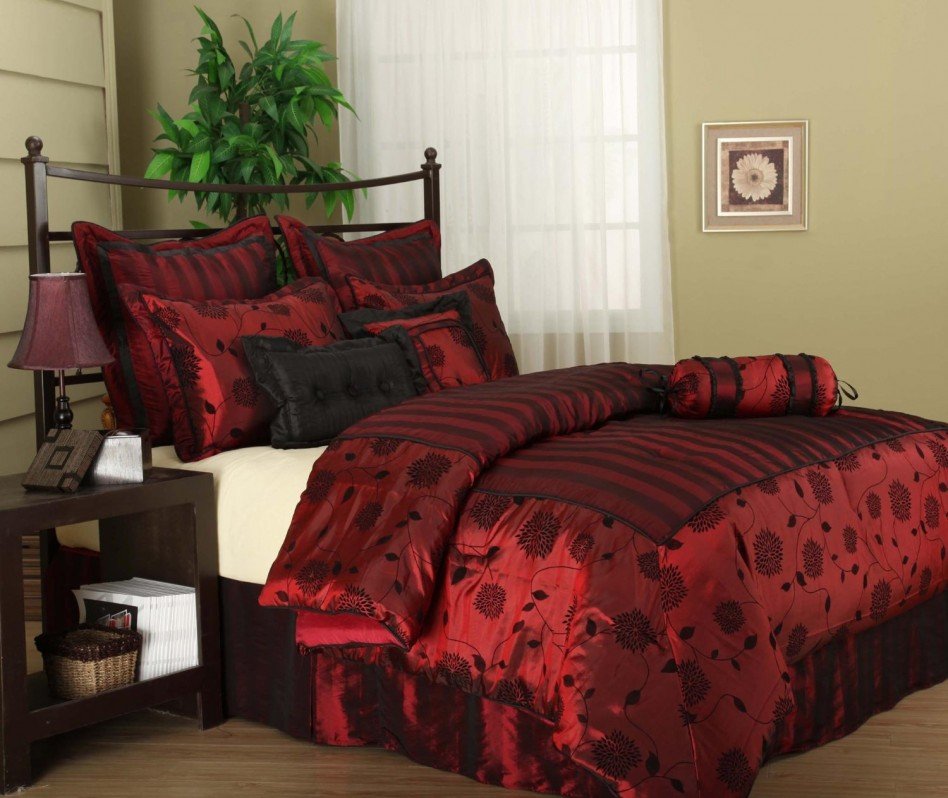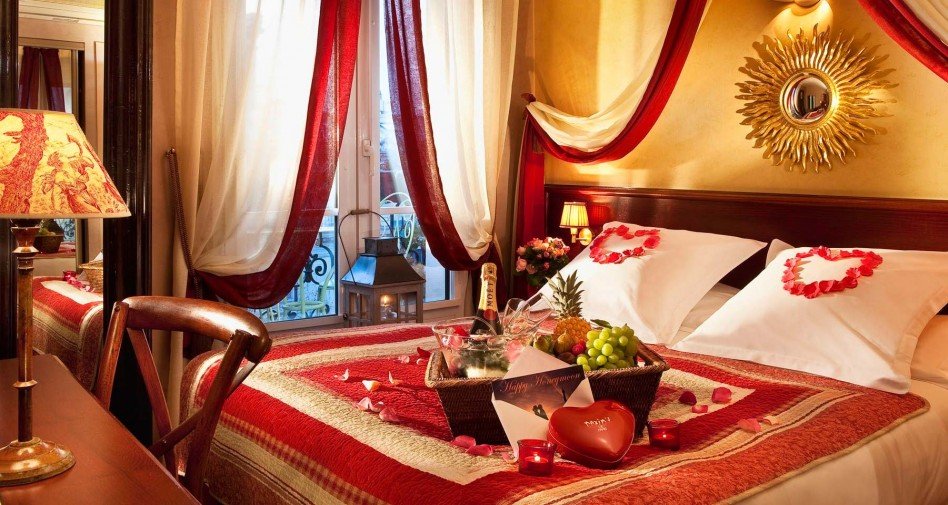 source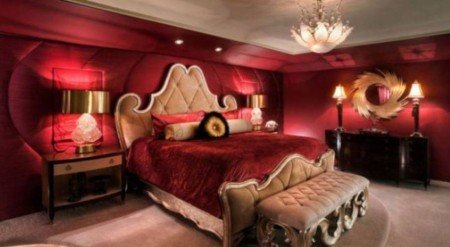 source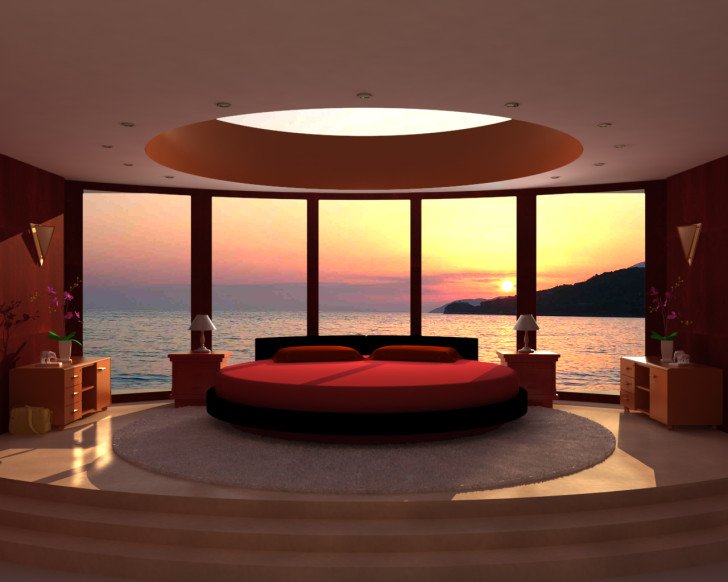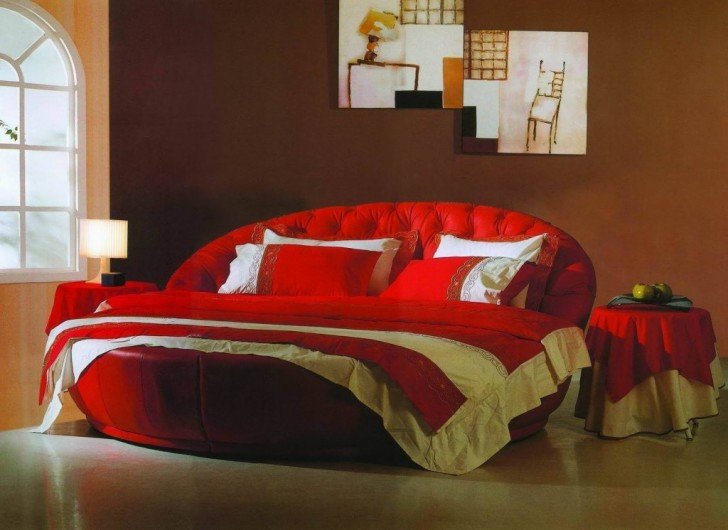 source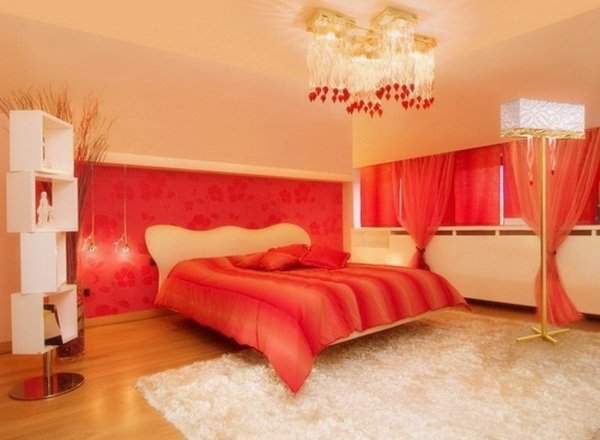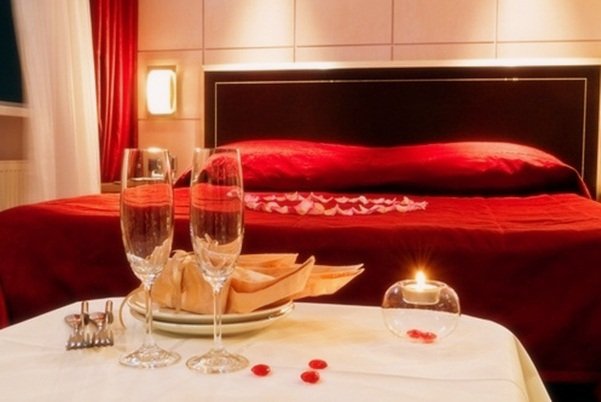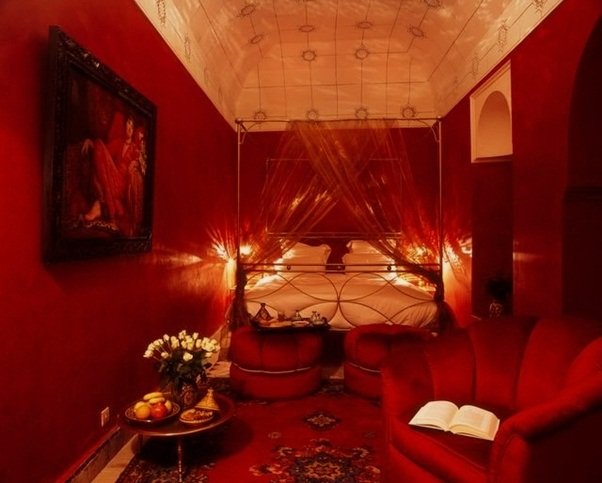 source