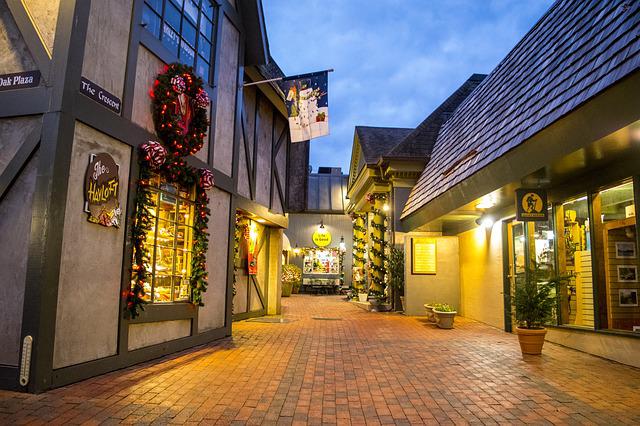 Are you traveling for the first time? Are you unsure about how to get started? Don't worry! We've got you covered. If you're planning to travel to Gatlinburg for the first time, there's no need to panic. It is a beautiful city, and you'll love exploring everything it offers.
From its scenic trails and breathtaking views to the delicious food and fun attractions, there's nothing quite like this place. Tourists flock here every year to witness the stunning beauty of the Smoky Mountains. However, even seasoned travelers can benefit from these handy travel tips. Here are some useful travel tips for first-time travelers:
1. Plan ahead
You should start planning your trip as soon as possible. As a first-time traveler, you should begin researching the best places to visit in Gatlinburg. You can also use travel websites to learn more about the attractions and things to see and do around the area. Before you leave home, ensure you pack all necessary items. Planning your itinerary ahead of time will allow you to enjoy your holiday.
2. Book a room
When choosing where to stay, look for a place that provides comfort, convenience, and easy access to all the attractions you plan on ticking off your list. While hotels seem to be the obvious choice, renting beautiful, spacious Gatlinburg cabins might be a better option. You'll get seclusion, amazing views, and convenience at a banger of a price. Make a list of the amenities you desire and reserve your cabin accordingly.
3. Choose a rental car
Instead of relying on public transport, renting a car is also a good idea. Although cabs are available, you can save yourself some money by driving yourself. If you're planning to explore the entire region, you should rent a car. You'll be able to go anywhere you want whenever you feel like going out. Rental cars are very convenient, and they provide great flexibility.
4. Prepare for all kinds of weather
Gatlinburg experiences all four seasons. The weather changes frequently, and you should prepare accordingly. Don't forget to take warm clothes and waterproof jackets when you visit the city during winter. During summer, you can expect the temperature to soar. To avoid dehydration, you should drink plenty of fluids throughout the day.
5. Pack healthy snacks and drinks
If you're traveling with kids, you should pack healthy snacks and drinks. There's nothing worse than the tantrums of a hungry child, and you should keep them happy by packing their favorite treats. You should also carry a few bottles of water. Drinking lots of water will prevent you from getting dehydrated. You can also purchase bottled water at convenience stores and restaurants.
6. Take care of your belongings
Always keep your belongings close to you, especially when walking through crowded areas. Never leave your bags unattended, and you should also lock your rental car before you park it. Most rental companies provide safety locks, but you should still be careful. You should never put valuable items in your car, and you should always wear a seatbelt. Most cabin rental services provide safety boxes to keep valuable stuff safe in your room. Use these.
7. Visit the local farmers' market
There are several farmers' markets in Gatlinburg. They sell fresh produce, spices, and other locally grown products. If you're looking for a cheap and delicious dinner, you should visit the farmers' market. The Farmer's Market is an amazing alternative to expensive eateries. You can buy delicious fruits, vegetables, and meat from the vendors.
8. Go on a shopping spree
Shopping is one of the most exciting parts of a trip. Fortunately, there are many shopping centers in Gatlinburg. You can purchase souvenirs and gifts for friends and family members. Most shops accept credit cards, so you should be able to pay without any problems.
9. Practice safety measures
Gatlinburg is a safe place to visit, but you should still follow basic safety measures. Always stay alert, and you should always choose your routes carefully. Don't talk to strangers, and you should avoid carrying large sums of cash with you. Keep your valuables close to you, and you should never leave your car unlocked or keys inside. You should also ask for directions from locals if you get lost.
10. Stay in touch with friends and family members
Be sure you stay in touch with your loved ones while away. Use social media, email, or instant messaging services to keep everyone updated about your trip. You should also set up an automatic response message for your emails. This should you stay in touch with your folks in case you find yourself in trouble and need help. It would also be wise to stay in touch with your boos and colleagues in case they need you for official work.
11. Wear comfortable clothes and shoes
Many people assume that the weather in Gatlinburg is pleasant. However, this isn't necessarily true. You should always bring comfortable shoes and clothes. Also, keep a pair of flip-flops in your bag. Moreover, you should always wear sunscreen during the summer months to protect yourself against sunburns.
12. Plan your trip accordingly
One of the best things about traveling to Gatlinburg is you can plan your trip according to your interests. Whether you want to relax and unwind or go sightseeing, you can do both. To help you plan your trip better, here's a list of attractions and places to see in Gatlinburg:
Ober Gatlinburg Amusement Park
Ripley's Aquarium Of The Smokies
Great Smoky Mountains National Park
Dollywood Theme Park
Fontana Village Waterpark
Tanger Outlet Center
Broadway At The Beach
Watauga Lake
Pigeon Forge
Sevierville
Conclusion
So, now that you know how to travel cheaply, you should start planning your trip. You don't need to break the bank to enjoy your vacation. Although you'll have to spend some money on your trip, you can reduce your expenses by following the tips listed above. Booking flights and accommodation online is another great way to save money. Hopefully, these 15 tips will help you reduce your budget and make your trip more enjoyable.