For a lot of people, Italy is a dream come true. This explains why many choose to live and study in the Southern-European country. Italy has everything you can ask for – historical sites, art, ski stations, beaches, etc. It comes to no surprise, then, that quite a lot of people visit Italy every year, whether it's for a short vacation or a longer stay. Traveling to Italy to study, however, is an entire different thing.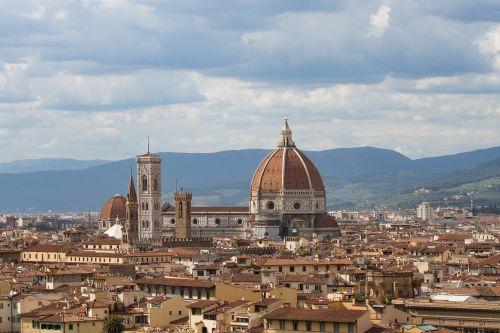 If you are one of the many students that want to experience an adventure abroad, you should consider Italy as an option. Whether it's the amazing architecture in Rome, the cozy and broad option of accommodation in Florence or the crystal clear beaches in Sardinia, Italy has a lot to offer for those wanting to live abroad.
These are four reasons Italy remains an outstanding place to study abroad:
It is affordable.
As much as it has a quality education, it remains affordable, placing it as a top choice for many students. For as low as 850 to 1000 EUR per year, you can receive a very good education across all types of degrees. Also, as a student, 700 to 1000 EUR per month can feed for your housing, food, transportation and fun, which is very affordable.
Amazing cities to choose from.
Italy as a country is beautiful and, to complement this beauty, Italy has world-class cities. The historical Rome is one to look out for; with its incredible architectures, Venice, has beautiful watersides, arts, gelatos, etc. It is also an excellent place to learn about art and an international center for education. Italy also has other places like Florence and Milan, which are major in fashion, art, commerce, history, and architecture.
Highly committed to education.
Italy provides free and modern education until age sixteen. Their educational curriculum is also very comprehensive and it accommodates vocational programs across the various degrees of education. Even at university level, programs are more specific and selective. In addition to all of these criteria, Italy houses the oldest operating university in the world – Bologna.
The country provides courses for short term programs, semester-long programs and several kinds of programs that ensure people are taught and are productive.
Health is also a top priority.
Italy's diet is one of the reasons it is always considered as a choice to study abroad. As unimportant as this may be, Italy has a comprehensive healthcare program, available for all citizens. It also ranks low in many health problems and has a higher average in life expectancy.
Aside from all of these, Italy is known for its contribution to western culture, especially in arts and culture. If you are drawn to architecture and arts, you will always find inspiration in Italy's art.
Other things to bear in mind are to make sure you take a course in Italian, as learning the language in the country itself can make you become fluent and make friends with locals so you can experience in a deeper way the country's traditions and festivities!