You just got a fresh pair of sneakers out of the box, now what do you do with them? Of course, you can wear them but how else can you rock your new pair of footwear? Sneakers are versatile nowadays. You can dress them up with a formal black-tie, look or dress them down with a simple and casual outfit.
If you're totally clueless about how to wear sneakers and take care of them, don't worry. Here we give you everything you need to know about rocking sneakers with style.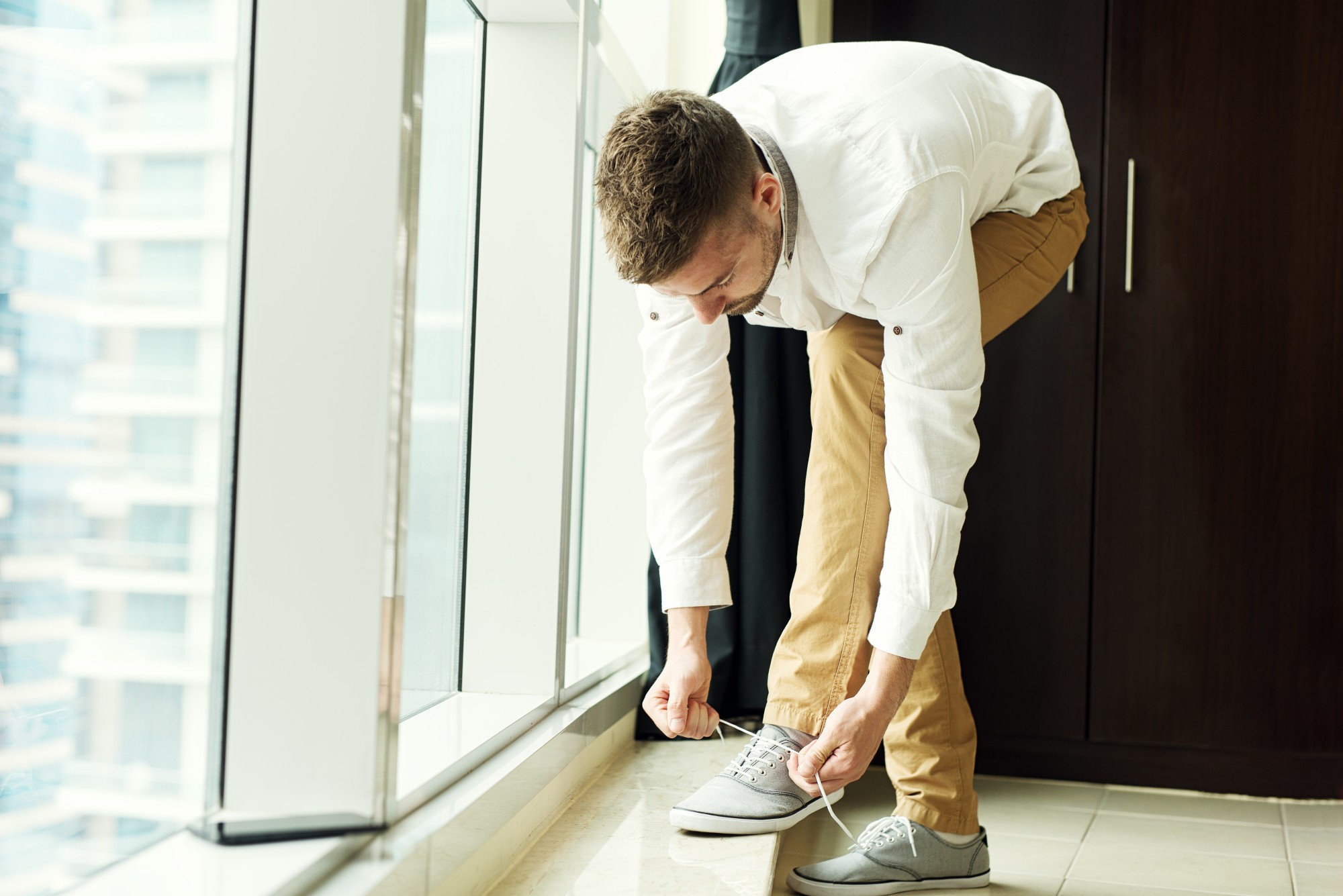 Sneaker Basics
Before we get into how to wear sneakers, let's go over the basics. First, it's essential that you buy shoes that complement your personal style. It's no use in going out and getting a super trendy pair of shoes that don't go with your wardrobe.
Second, wear your sneakers to the appropriate occasion. While it's true that you can wear them anywhere, they aren't the best substitute for dress shoes. Some places you shouldn't wear sneakers is to a wedding, job interview, or a formal event.
Lastly, keep your sneakers clean. Nothing throws off a look more than unkempt shoes. Proper maintenance includes washing the laces and brushing the outsoles. It also helps to use sneaker shields to prevent creasing.
Sneaker Types
Not all sneakers are created equal. There are many options to choose from and it can be difficult to know what's appropriate for your wardrobe. Here's a quick break down of the different types of sneakers and how to wear them.
Basic Sneakers
Shoes like Converse and Vans fall in this category. They're your classic canvas or leather sneaker. Basic sneakers come in an array of colors, so the pairing possibilities are almost endless.
These sneakers are best paired with jeans or shorts. You can even wear them to casual events or to work — if your dress code permits. Basic sneakers should not be work to formal events.
Luxury Sneakers
These are similar to basic sneakers but are more expensive and are made from suede or leather. Fendi's sneaker collection for men would be included in this category.
Luxury sneakers are easy to dress up or dress down. They can be worn with tailored pants or an unstructured suit. Avoid wearing them with shorts for it will look bulky and less refined.
Sports Sneakers
Nike Air Max, Reebox, and Adidas would fall into this category. While these are typically worn at the gym they pair well with a casual or dressed up look.
Slim denim and a loose t-shirt look is best when paired with sports sneakers. You could also wear these sneakers with baggy pants and a snapback for a classic street style look. Don't be afraid to match your top to the color of your shoes.
Want More on How to Wear Sneakers?
The ways you can dress up or dress down sneakers don't end here. For more guides on how to wear sneakers, follow this blog and subscribe to our newsletter!