Traveling in Machu Picchu is one of the most life-changing experiences you'll ever have. Located in Peru, this UNESCO world heritage site is the true definition of an exotic adventure setting thanks to its craggy mountain ranges, lush and humid jungles, historic ruins and breathtaking views. The sheer amount of adrenaline-inducing activities you can engage in while there is unimaginable. However, before you head out to the trip here are four comprehensive tips to help you plan well and make your travel worthwhile.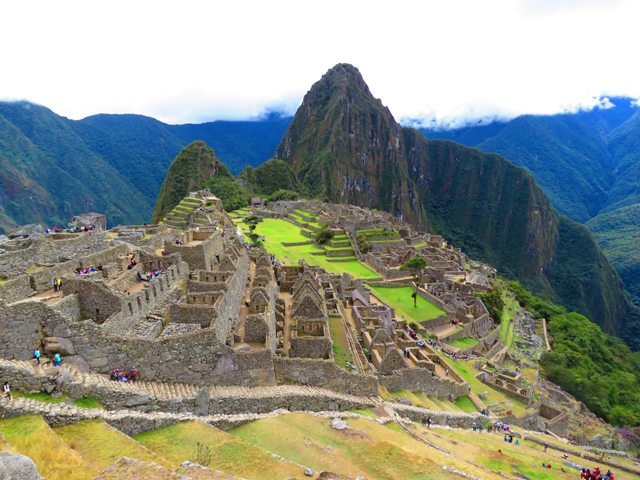 source
Book in advance
This may seem useless but many travelers turn up to Machu Picchu every year assuming they can go in and hike the trail whenever they feel like. The fact is that Machu Picchu has a limited number of entrances annually in order to preserve the trail from being ruined by tourists while hiking.  To avoid this inconvenience, book as soon as you have a date in mind. This is especially important for those who'd like to hike which is more fun than taking a train ride.
Explore the routes to reach Machu Picchu
There are numerous Routes on Machu Picchu stretching thousands of miles through which you can access the iconic ruins and other amazing sceneries. The most popular trekking route for adventure-seeking travelers is the Classic Inca Trail. However, this route gets crowded most of the time which necessitated the introduction of alternative routes that are just as well established and fun to use. Exploring these routes and their descriptions is vital to help you decide which one to use once you get there.
Know the best time to visit Machu Picchu
Machu Picchu is a top travel destination which attracts tourists from all over the world, all year long. However, the busiest time of the year to visit the place is June through to August during which the weather is dry and favorable for various fun activities. The rainy season commences from November all through to March with heavy downpours and muddy trails experienced in January. This makes the months of April, May, September, and October as the most suitable since there is little traffic and fairly pleasant weather to enjoy your visit in Machu Picchu.
Carry the right attire
Depending on the time of the year you're planning to visit, carry the most appropriate attire for the weather at that time. Additionally, if you plan to hike to the highest point of the Inca trail (4200m above sea level) you will need to carry heavy clothing regardless of the season. Another essential item to have is high-quality hiking boots since you'll probably spend at least eight hours a day wearing these while hiking or exploring the ruins.
Conclusion
Taking a trip to Machu Picchu is the perfect way to momentarily purge your life of unimportant stressors, re-energize your body and mind, and connect with nature in the most satisfying way. Make sure to capture some few shots to remind you of the awesome experience there.