We are just a few days away from Halloween and you should be all getting ready for the Halloween party. If you are running late and you haven't organized anything yet, here I'm going to help you with the treats cause it's trick or treat right? If you want to skip the trick and give your visitors some treats, you are going to find this article pretty useful. You have got the recipe for each dessert on the link under each photo, so make your picks and get ready for getting in the kitchen. You will have plenty of fun preparing these Interesting Last-Minute Halloween Treats For Kids. Check them out!
Witch Hat Peanut Butter Cookies
Do you love butter cookies? Roll them into some black sprinkles, and add a hershey kiss on top to make these spooky witch hats.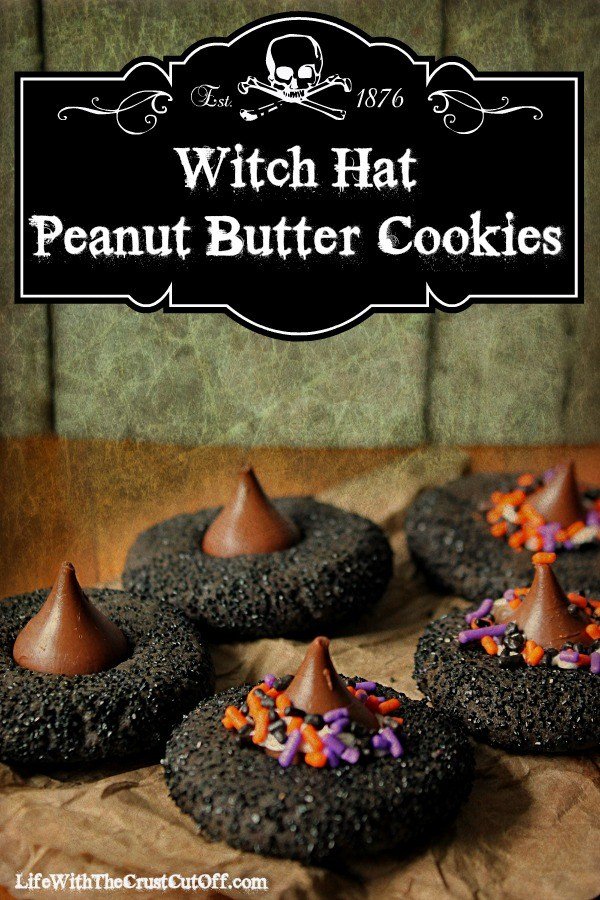 Monster Cookies
There are plenty of variations to the ordinary cookie when it comes to the Halloween spirit. Choose the one you like the best.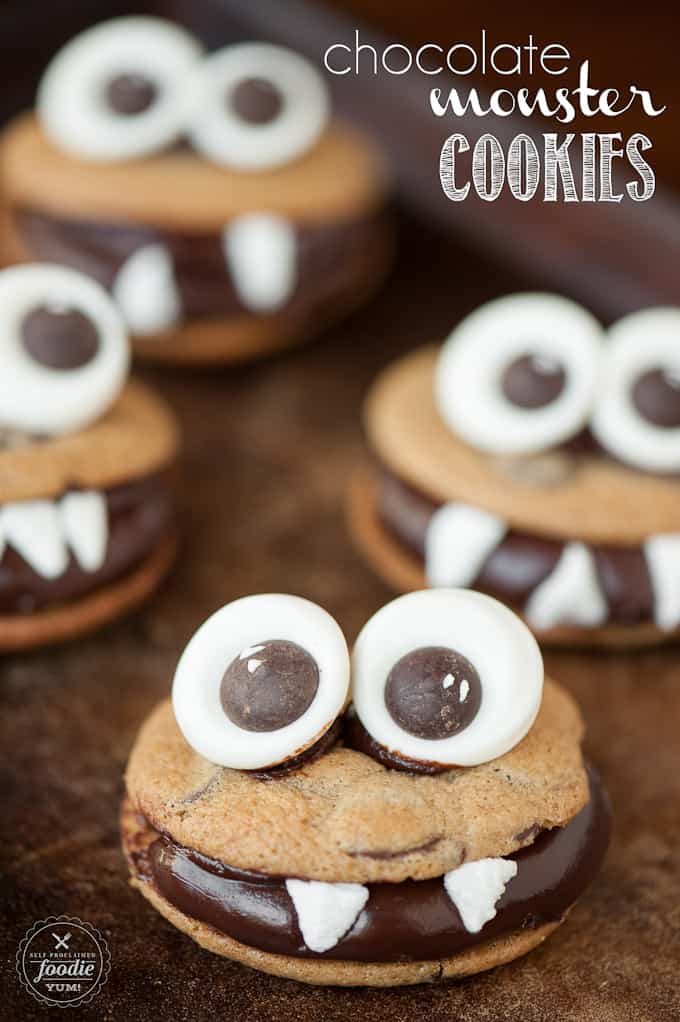 Halloween Sopapilla Crescents
Do these sopapilla cresents grab your attention? Find the recipe below and see how to make them quickly and easily.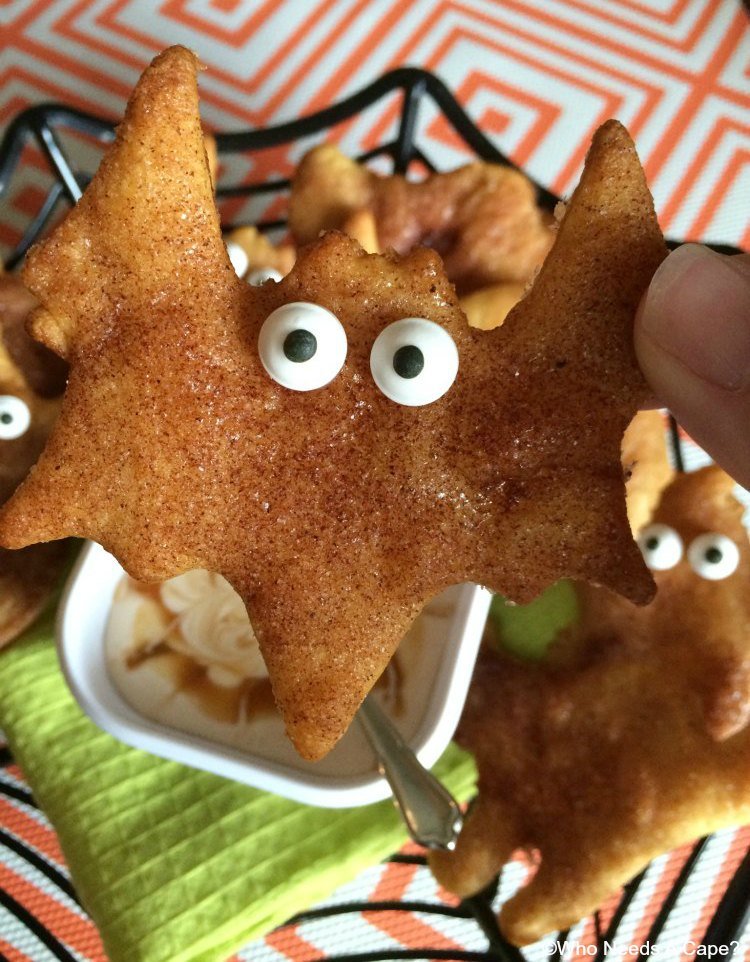 Haunted Haystacks
Haystacks never looked this spooky and fun!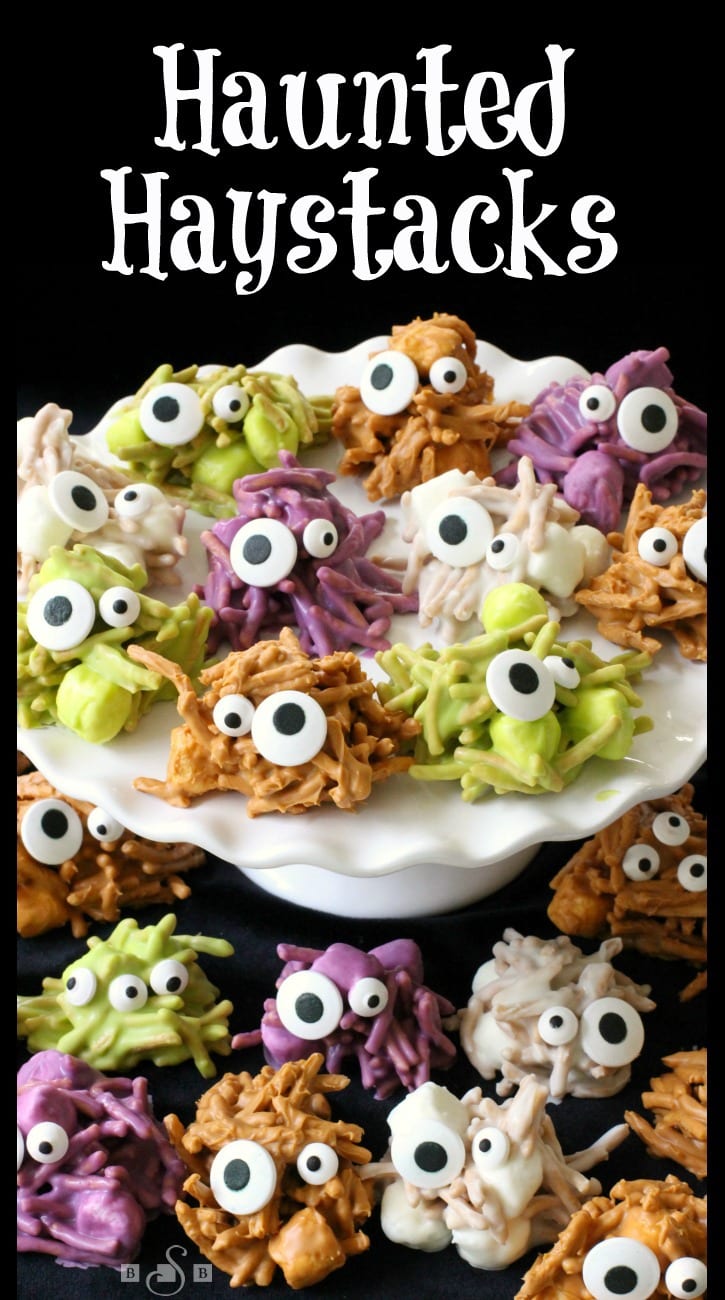 Butter Boos
There are ghosts all around you on Halloween, and cookies should be not an exception!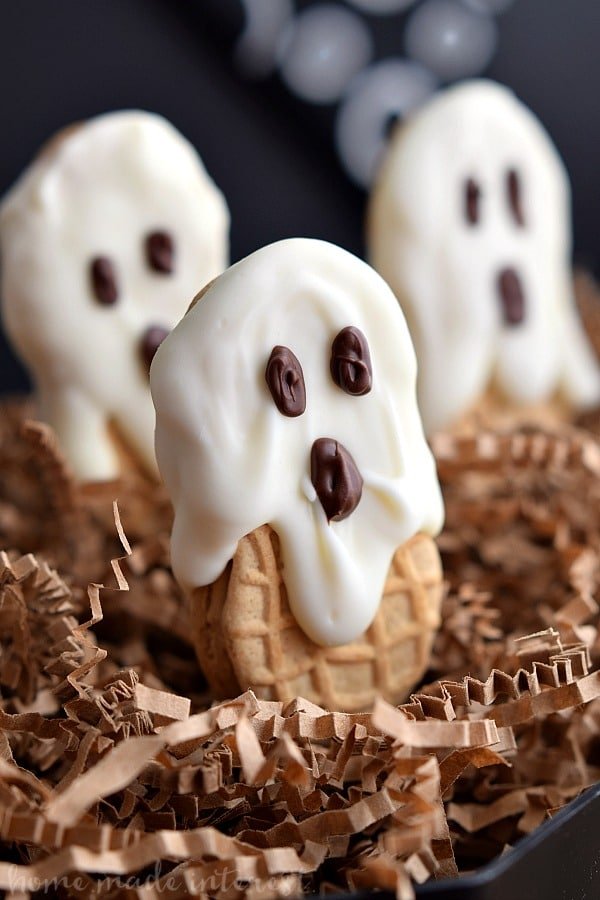 Monster Apples
Are you looking for some healthy treats to serve to your kids visitors this year? Turn apples into Halloween treats in this cool way and boost their immune system at the same time.
Witches Hats
Turn the Oreo cookies in witches hats by following this recipe.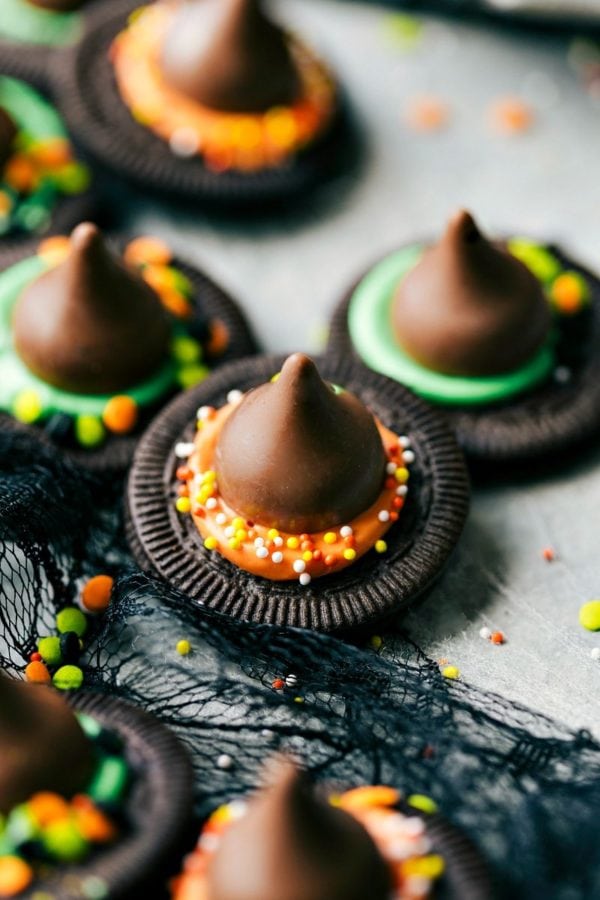 Ghost Pretzels
Has it ever occurred to you that you can turn pretzels into ghosts? It's time to learn how to do them by clicking on the recipe below!
Mummy Brownie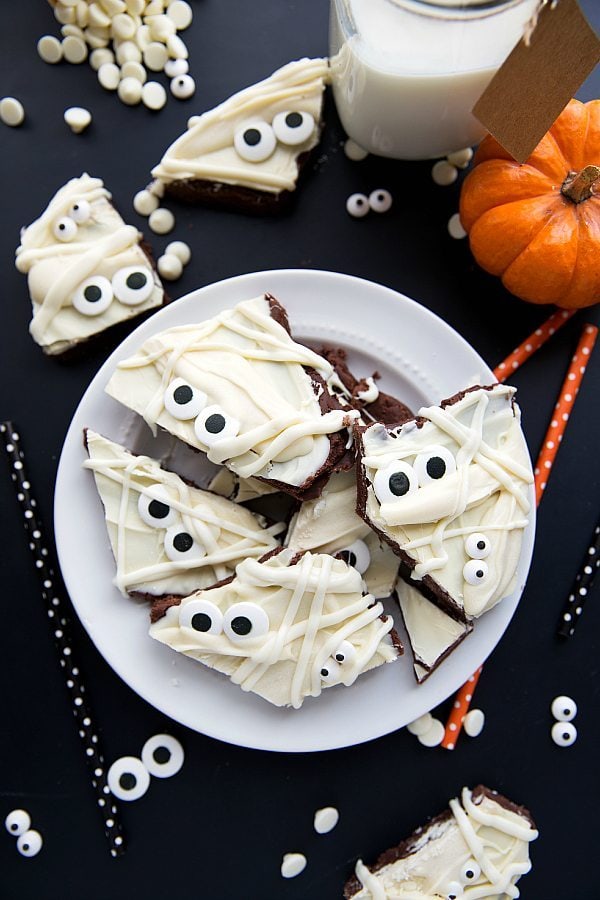 Rice Crispy Treat Monsters
These colorful crispy treat monsters will get all of their attention and they would love to eat them immediately. You will see them enjoying them as soon as they leave your door, believe me!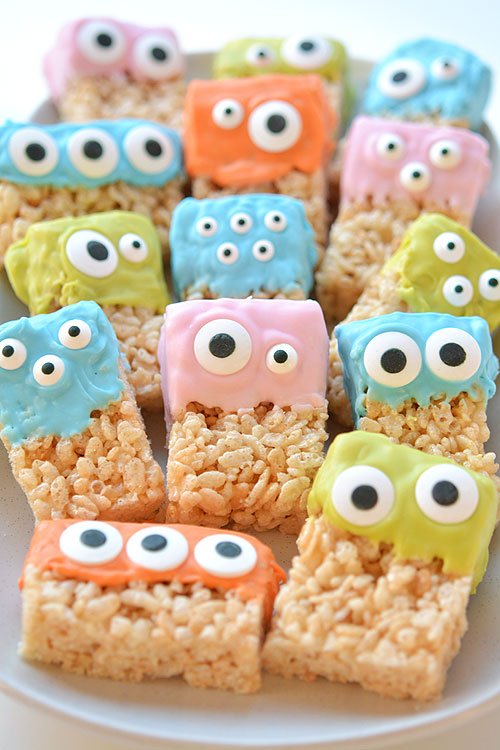 Spider Oreo Truffles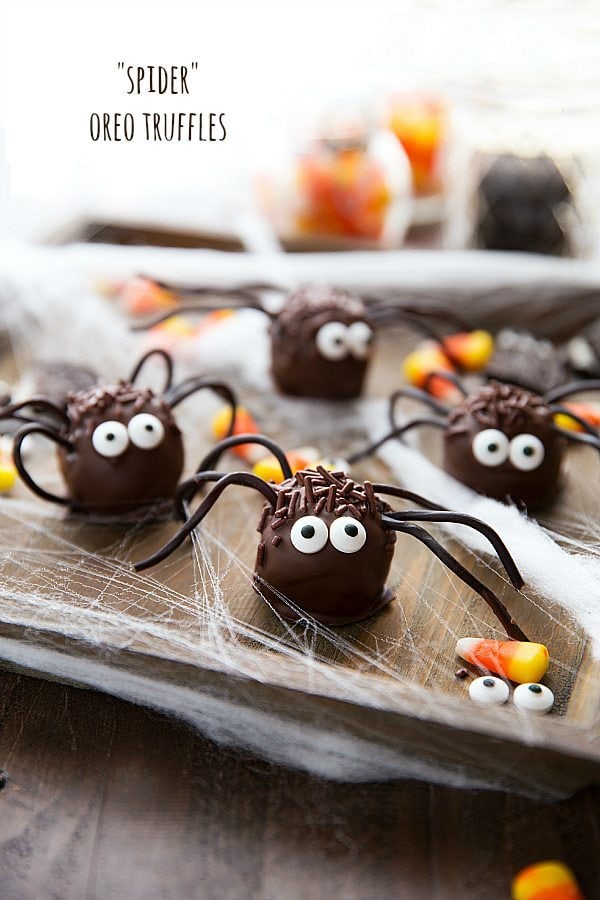 Spider Donuts
Did someone said donuts? Use melted chocolate to turn them into spiders for this year's Halloween party.
Black-Bottom Brownies
Monster Cupcake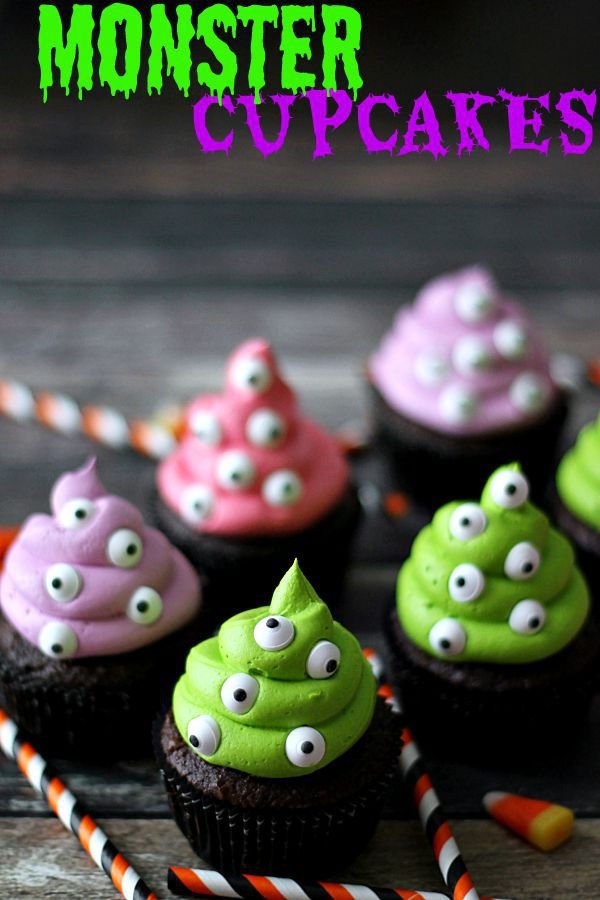 Mini Donut Spiders
Many people are afraid of spiders, and if you want to scare kids away with a sweet treat, here is a perfect idea for you.