Your kitchen may feel old and outdated, but re-doing an entire kitchen can be expensive. However, you should know that updating a kitchen can actually be a fairly simple project. There are inexpensive ways that you can spruce up the kitchen without shelling out big bucks.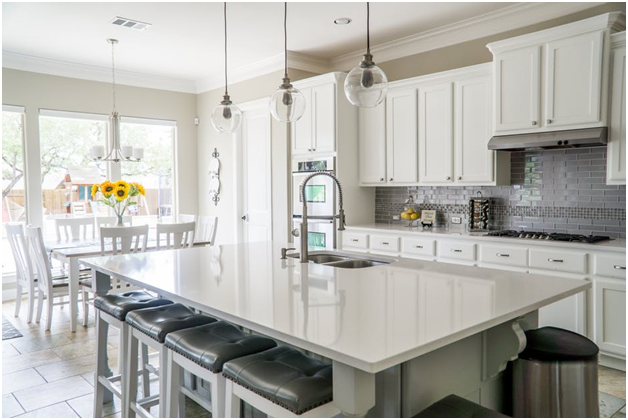 These are five simple ways to update your kitchen today.
1. Paint or Re-Do Your Cabinets
The kitchen cabinets take up a fair amount of space and they can add to or detract from a kitchen. Chances are, replacing them entirely would be expensive. However, you can re-do them fairly easily. Consider adding a fresh coat of paint to make them more modern and interesting, This is a weekend project that can breathe new life into dated cabinets.
2. Update Appliances
The appliances in a kitchen can date it and make it seem older. However, replacing just a few appliances can make a big difference. Many people will change their kitchen sink and faucet for a simple upgrade. Kraus kitchen faucets are modern faucets that come with a variety of great features and can be tailored to meet your needs. You can also consider updating the dishwasher or small appliances in the kitchen for a simple change.
3. Add a Backsplash
This area is only a small part of a kitchen so you can use it as an accent area. Most backspaces are only a few feet but they can make a big difference in the kitchen. Even if you choose a more expensive backsplash tile, you still will have an inexpensive renovation. Consider a bright backsplash that will accent the entire area and make it seem bright and open. Warm tones are a good idea if they fit with the rest of the kitchen.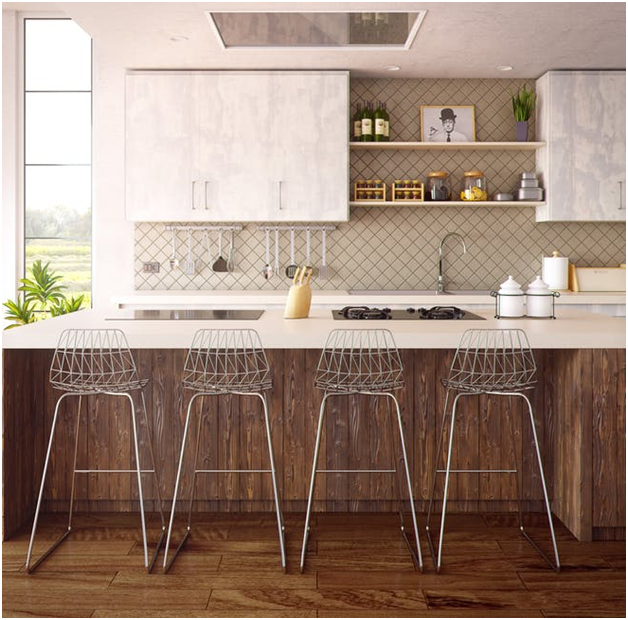 4. Replace the Countertop
The countertop can often make a kitchen look old, especially if it's become damaged over time. If you want a simple upgrade, then consider having a laminate surface put in for a good price. However, you can splurge if you want and upgrade to a more expensive surface. Keep in mind though that laminate options has come a long way and often look great. There are even marble look-alikes that many people enjoy.
5. Update Light Fixtures
Often light fixtures are overlooked when it comes to a kitchen, but they can make or break the area. If you have an older fixture, why not make a simple upgrade to a more modern option? Inexpensive lights are easy to find and they can transform the entire kitchen space. Pendant lights with a brushed steel or brass are very popular in kitchens today. Look at the options in your area to find the size and finish that works best for your kitchen.
These are a few simple upgrades that can significantly add to your kitchen without breaking the bank. You may be surprised to find that you don't have to spend thousands of dollars to breathe new life into the kitchen area. Since the kitchen is often thought of as being the heart of a home, you may want to look into one or more of these options.