If you are sick and tired of chargers everywhere around your home, constantly loosing them and looking for a free spot to charge your phone then you are at the right place. Here I will show you how to solve your troubles too, so you can stop competing with the other members of the family who will get the free charger outlet first! These Beautiful DIY Charging Stations That Will Help You Get Rid Of The Cord Clutter With Ease are a life saver. These ideas are not only pretty but they are very functional as well and will hide away all of the ugly cords which have been causing mess in your home. Once you hide them away you will notice how your home gets more polished and neat instantly. A charging station can make so much difference in your home, so you should definitely consider making one as soon as possible. Check out all the different designs and see which one will fit in your existing interior design the best!
Pile Of Books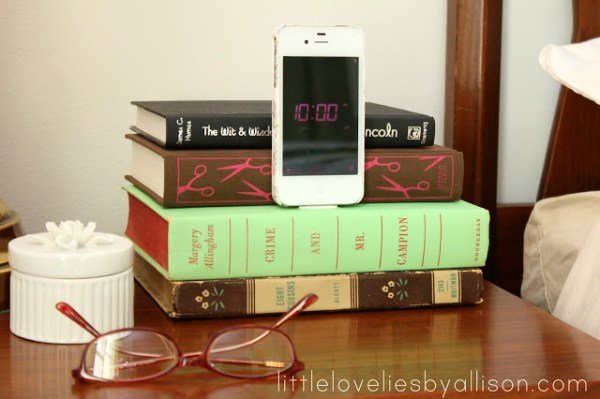 Charging Drawer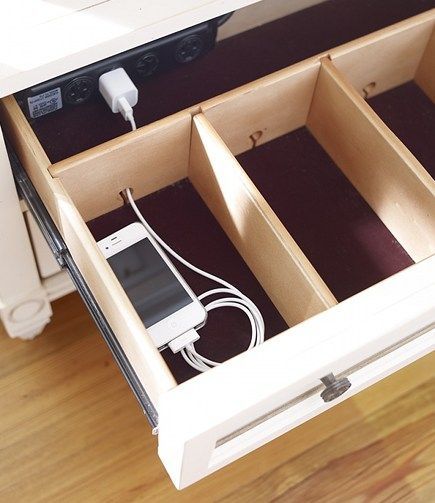 Pretty Tiny Shelves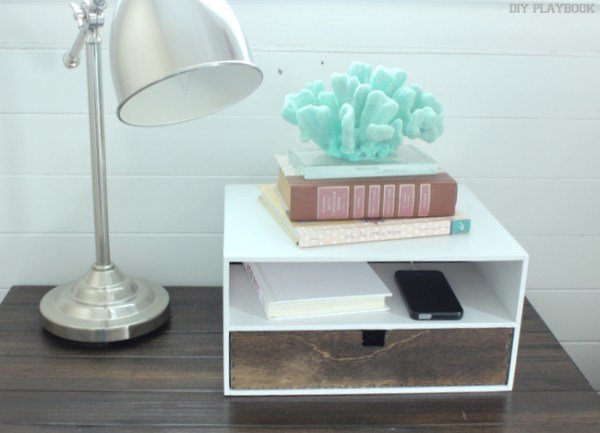 Book
Who will think that the book laying on your bedside hides a charger? In this way your room will always look clean and there won't be chargers disturbing the clean view in every room in the house.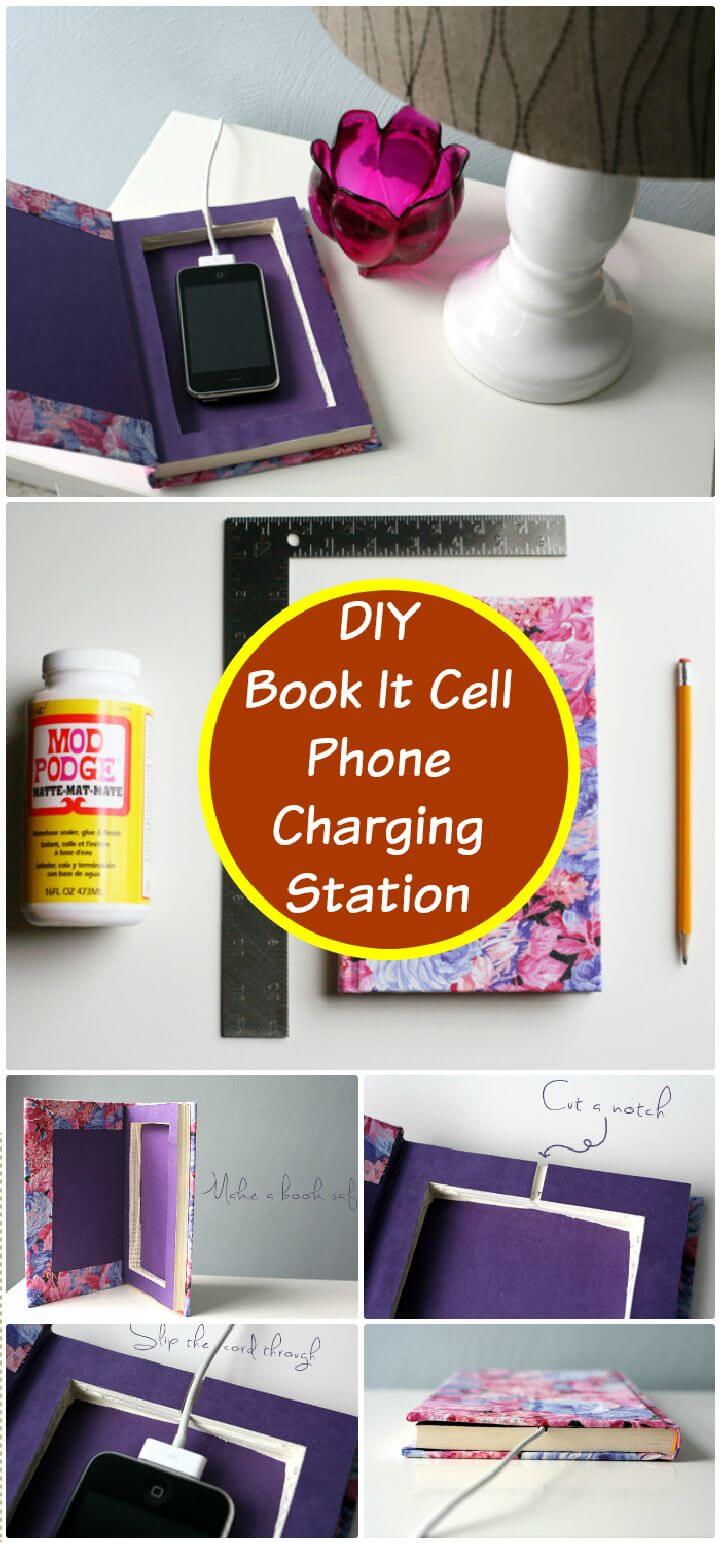 Wine Crate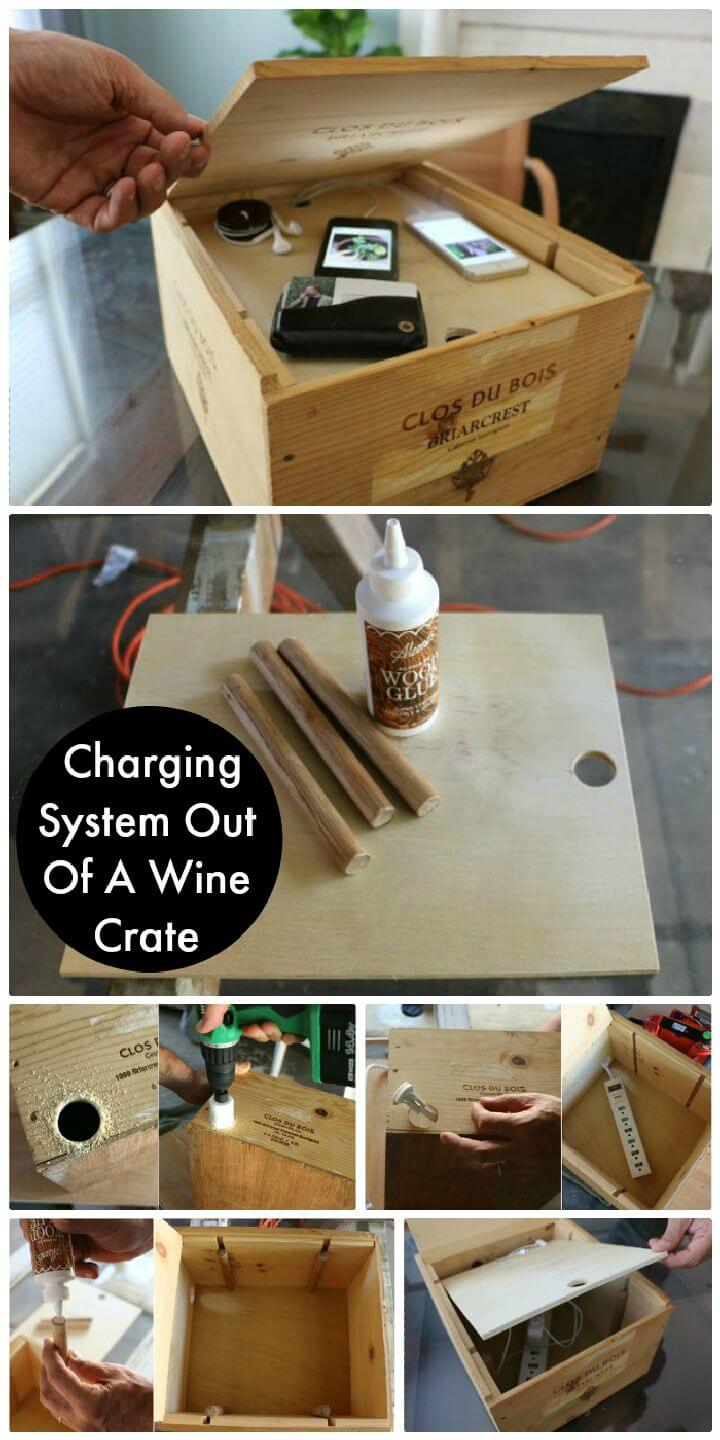 Magazine Rack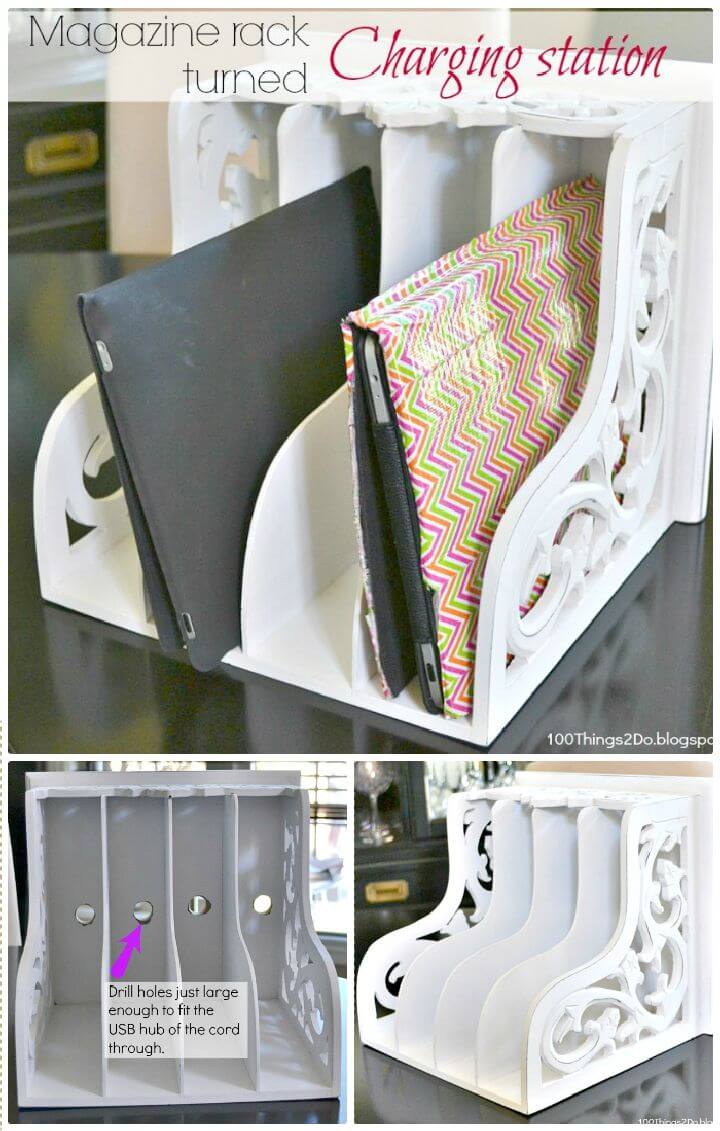 Frame
Here you have got a simple tutorial how to turn an ordinary frame into a charging station and a tablet holder. Two in one!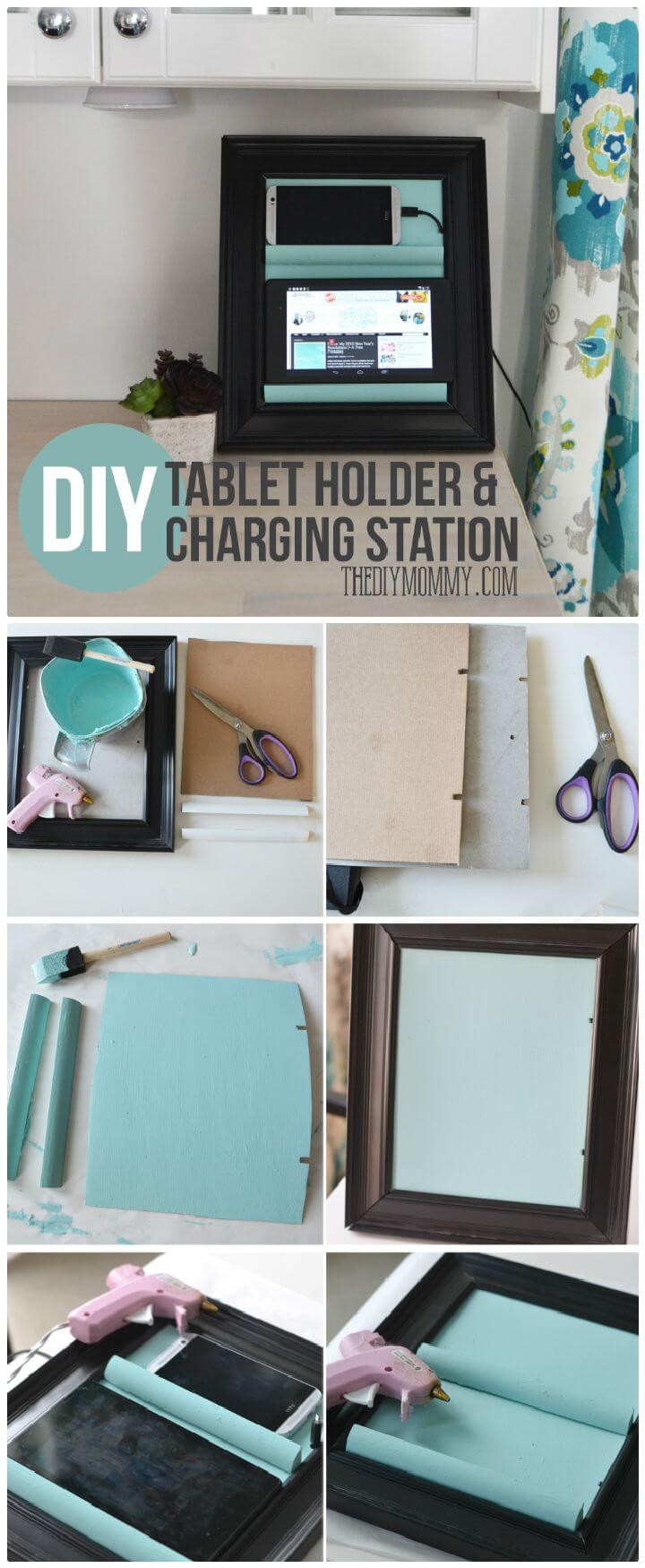 Wood Scarps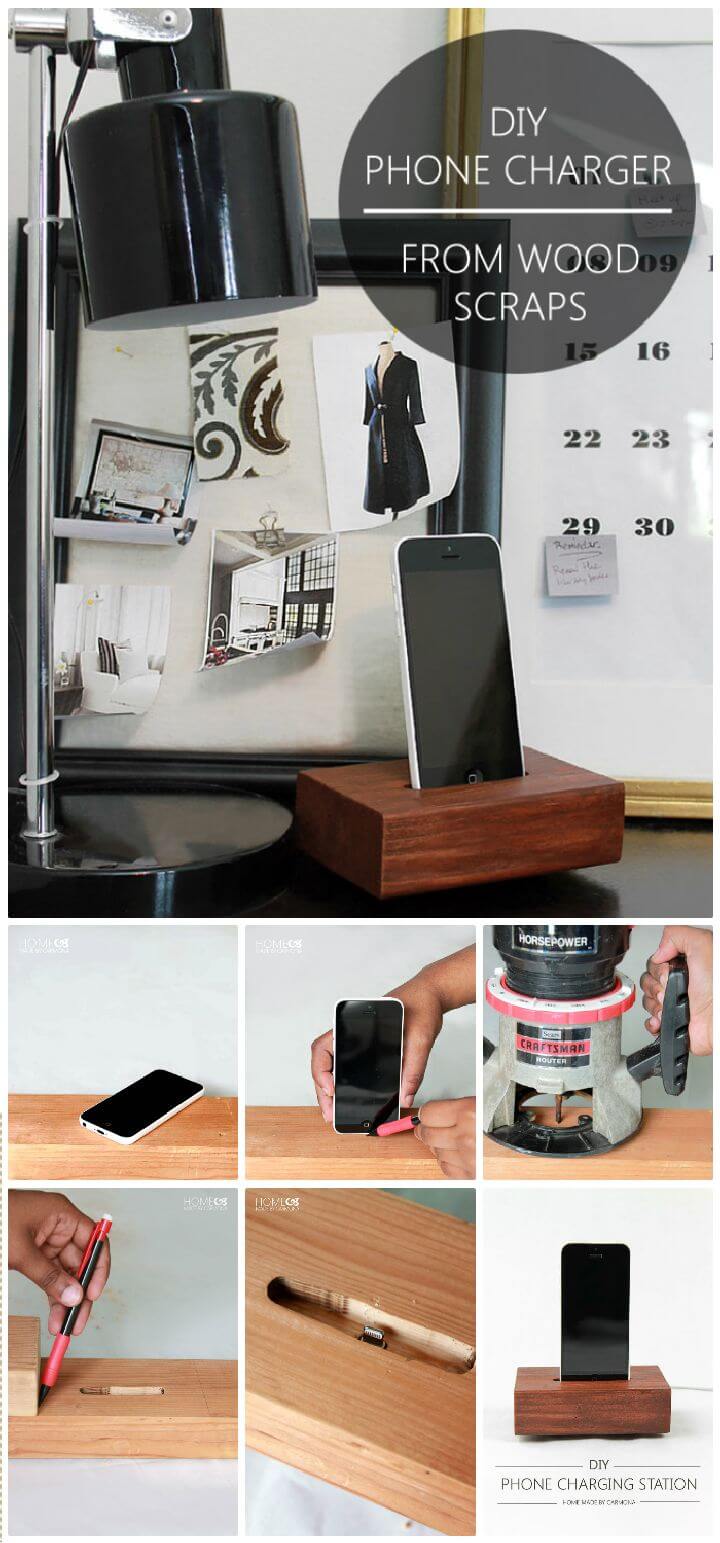 Grass
Some of these charging stations will complement your interior and will add up to the decor. I just love this grass baskets which brings freshness into the space. Don't you?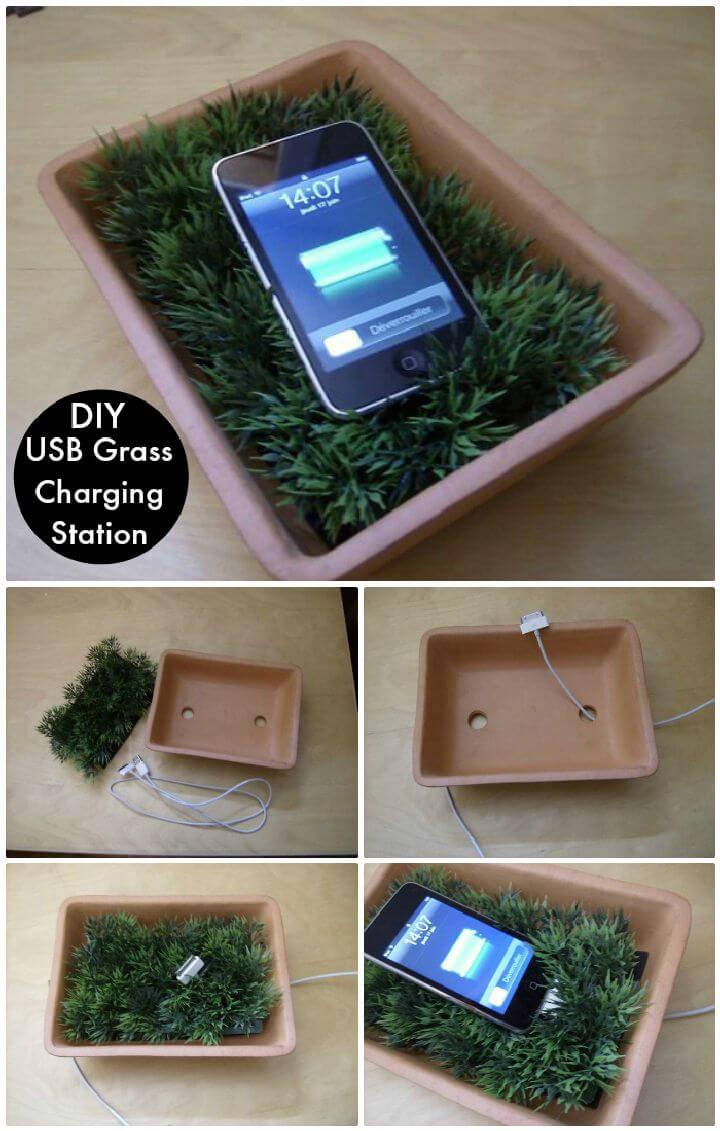 Wall Mounted Charging Station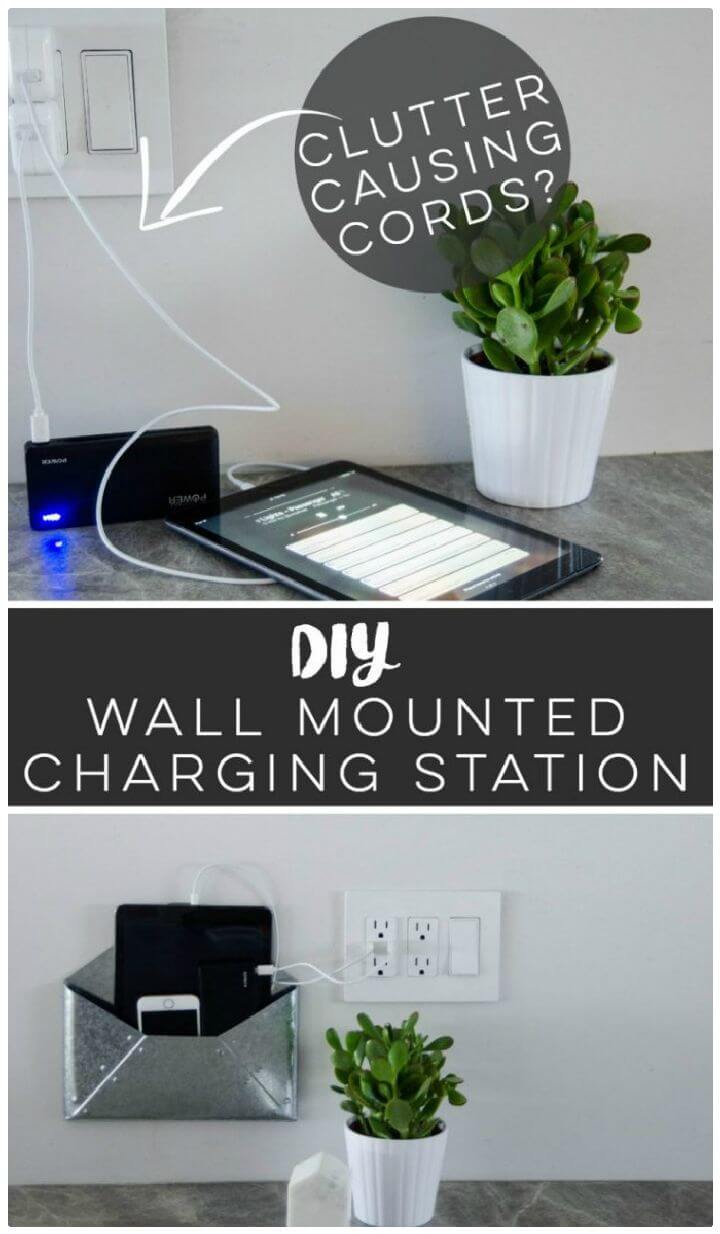 Fabric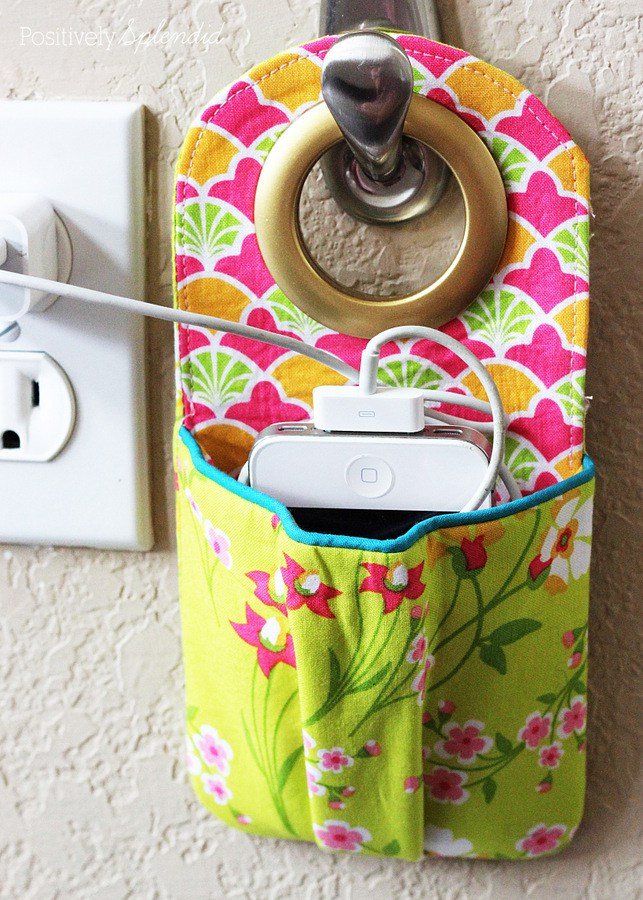 Charging Station And Key Holder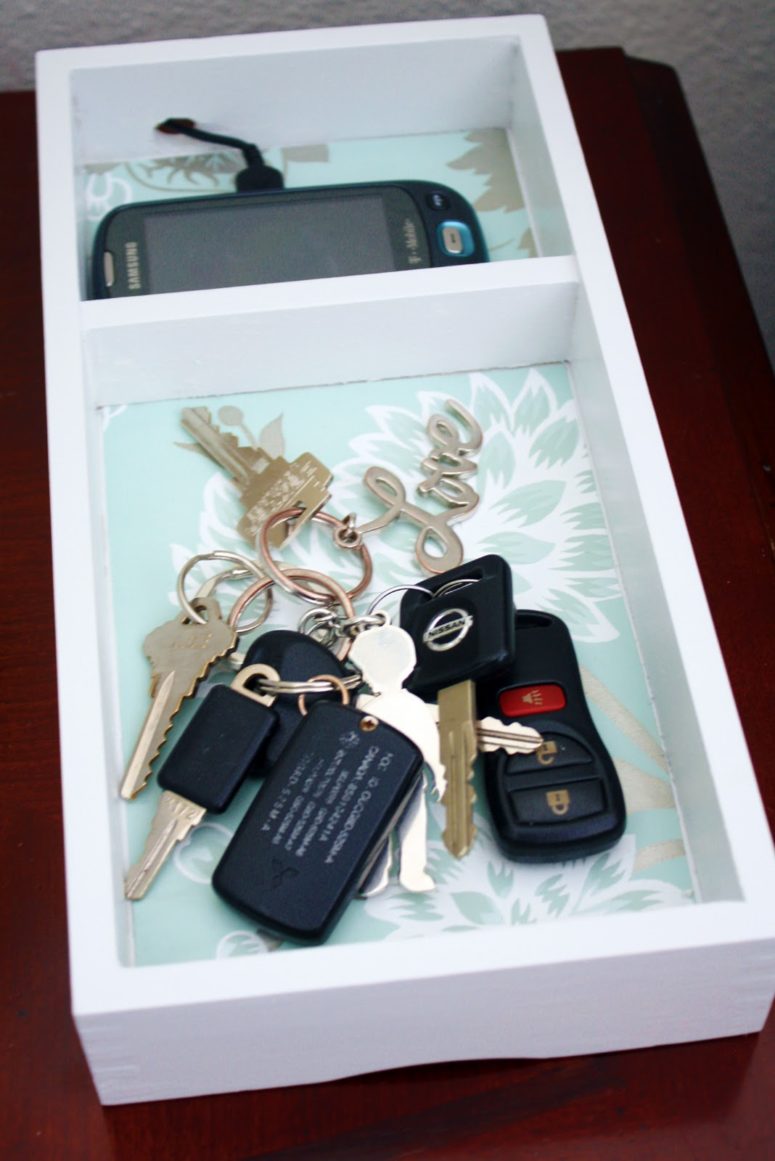 Hanging Wire Basket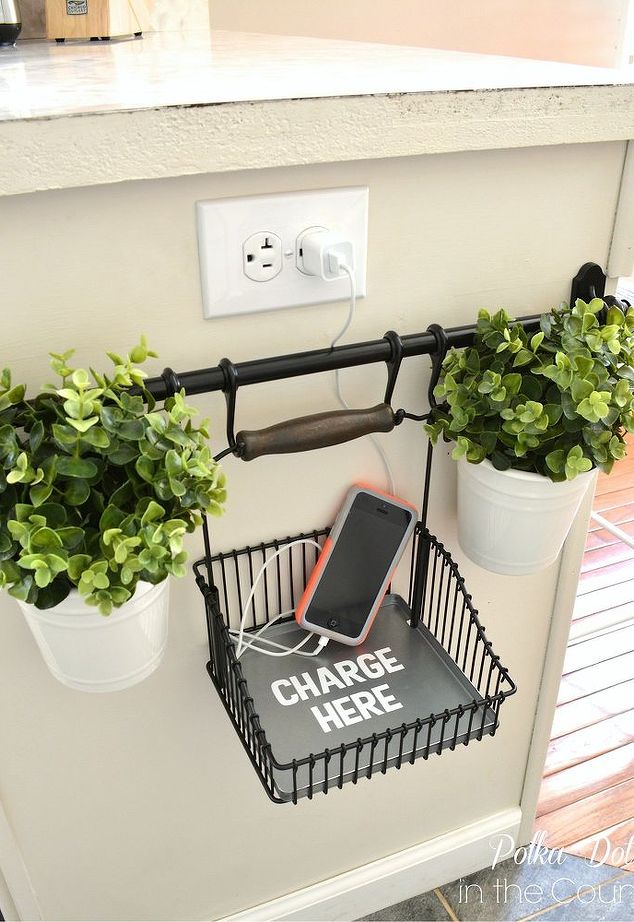 Wood Wall Mounted Charging Station
This is such a sophisticated design that doesn't even look like a charging station but like a floating drawer. Inside you will find chargers for all your phones and they won't be an eye sore for sure.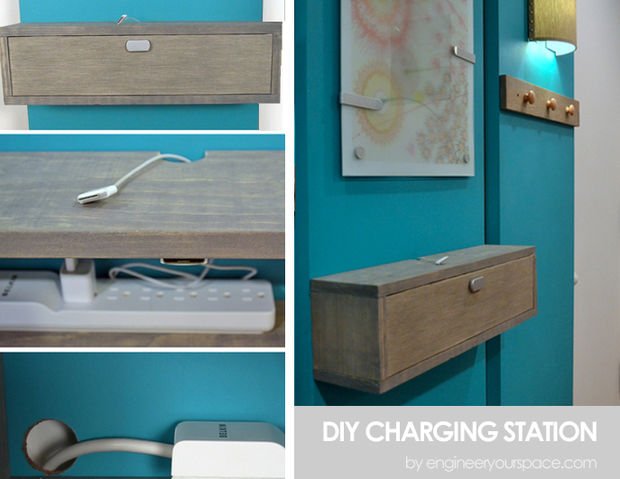 Shoe Box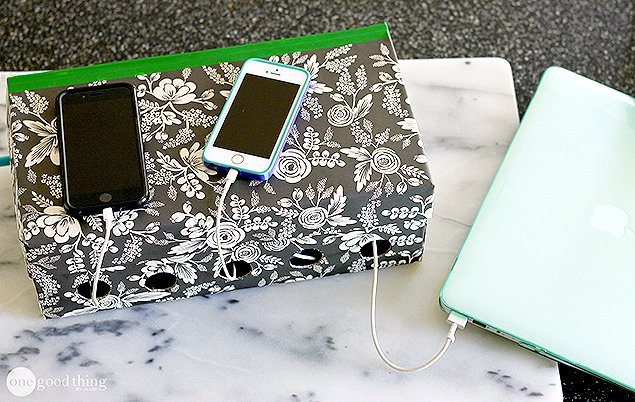 Pen Holder
You are going to look forward to repurpose that pen holder that you have on your desk into an amazing charging station that will hold your phones in a perfect way.
There are so many ideas to choose from. What's your favorite? Let me know in the comments below!