Aruba Island is one happy island that measures 19.6 miles long and 6 miles wide. It's located in the southern Caribbean, some miles north of Venezuela. Together with Curacao and Bonaire, they are called the ABC islands. The area experiences long dry spells, and it rarely rains, making it a perfect place for a gateway. Aruba is a country in the Netherlands kingdom.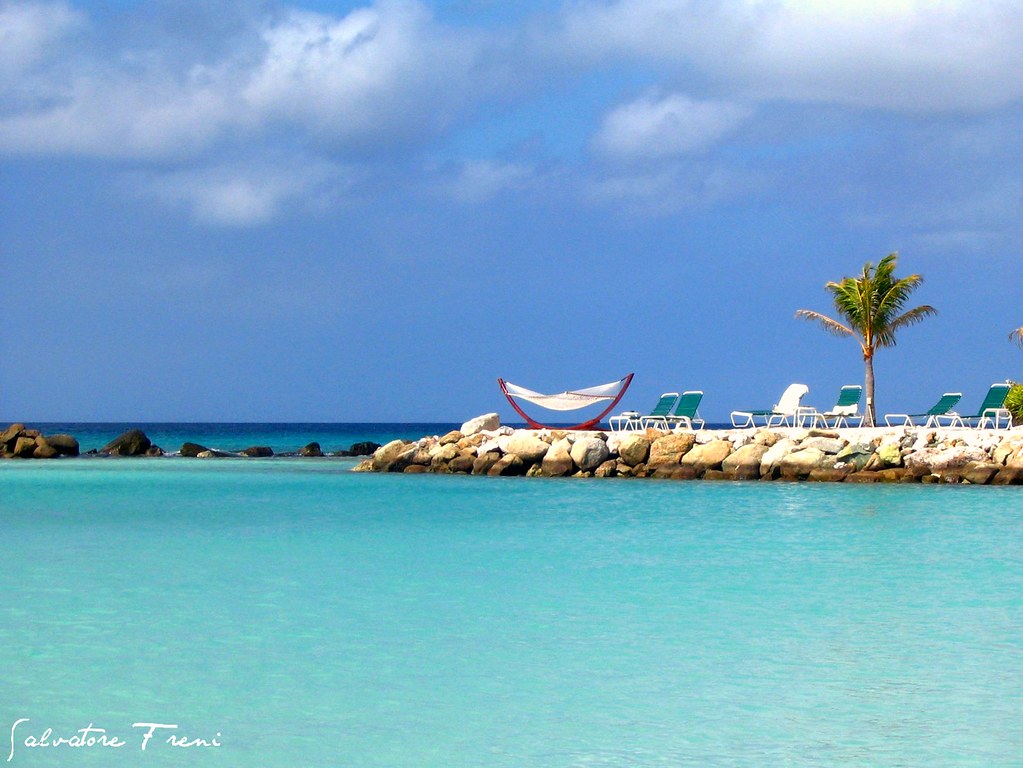 Find below some reasons why you must visit Aruba Island
Warm people
Arubans are a warm and friendly lot that hails from scores of several nations. They are welcoming people with their famous Bon Bini greeting, which means "welcome to Aruba" – the aboriginals will make you feel "at home." The official languages here are Papiamento and Dutch, but English is very popular. Thus you're comfortable as an English speaker. The people make this a happy island and will always greet you with a friendly smile whenever you go there.
Sea, sand, and sun
If you're a beach enthusiast, then the beauty of the white sand beaches will captivate you. The perfect shade of blue ocean water and as clear as crystal, extending for miles, is something great to behold. While here, you enjoy a relaxing moment on one of the world's beautiful beaches with the notorious Divi trees. The place is dotted with resorts and restaurants, and the experience of a sunset will amaze you.
While in Aruba, there are many beaches, and so you're spoilt for choice. You can therefore choose your best option for windsurfing and kite surfing. You also have many options of avoiding shipwrecks and plane wrecks. The good thing about these beaches is that they're accessible, free, and open to the public.
Adventure in Aruba
You can go golfing while in Aruba with some of the renowned pros enjoying the rugged surroundings. There are landscaped lagoons and water that you can play over. If you're an adrenaline junkie, you'll also enjoy riding mountain bikes, navigating rocks, and the rugged terrain on a jeep or ATV.
The rich culture
Aruba has a rich culture with more than 80 nationalities who reside here. Every Tuesday, the Bon Bini festival is held in downtown Oranjestad and showcases the rich local culture. While in this capital, you should visit the Archaeological Museum, which focuses on the prehistoric Amerindian natives in Aruba.
Its emphasis is on the Spanish period under the West Indian company, and the time Aruba spent as a colony for the Curacao and dependencies.
Then the climax is on November 11th, when there's the annual carnival which began some decades ago. It started with the Caribbean English immigrants who worked at the refinery. This is now a display of music, costume, and pageantry. Natural wonders sprinkle the flat desert landscape.
The sophistication and cuisine
Cuisine in this town is aromatic, diverse, and synergy of taste. In one of the many Aruba resorts, you meet chefs from all continents, and they all come with their recipes. The place is dotted with local eateries and cafes. You'll be spoilt for choice in which world-class dining establishment to eat.
Looking for a holiday destination that will give you value for money and leave you relaxed and yearning for more? Then Aruba is the best choice you can make. You have a variety of activities and gateways that will 'spoil' you.