The Eames Chair Replica is a blend of a modern and mid-century masterpieces among the many furniture pieces retailing in the marketplace.  With its sleek lines and different design and unique style, this elegant lounge chair is streamlined to provide style and comfort to its user. It also comes with an ottoman which is a great addition if you are looking at adding an ambiance and elegance as well as comfort.
You can get the best Eames Chair Replica from a wide range of colors to choose from in furniture stores. But for you to be able to bring out the modern style you need to know how to style this chair along with other pieces of furniture. You need to understand how to style an Eames lounge chair the right way for you to bring out its beauty, evoke a luxurious look and accentuate your interior. Below are 5 ways to style your Eames chair replica and add some comfort in your home interior.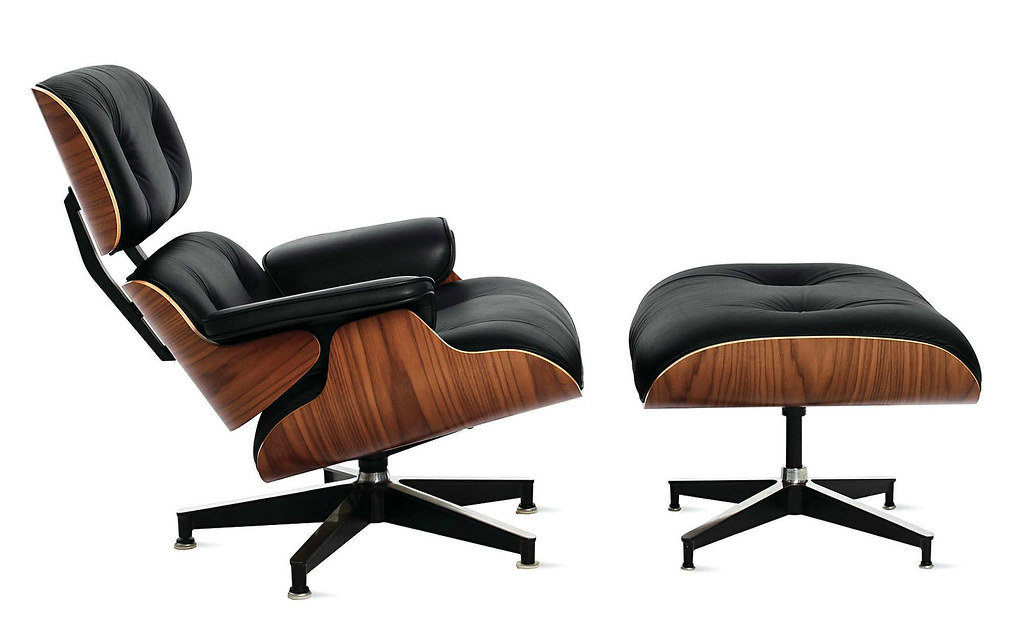 Add a rug
An extra layer of rug can have a beautiful, elegant effect on your interior as well as make your Eames chair the focal point, especially if laid in the right position. Incorporate a layered rug to bring in a little contrast and color. The rug can either be plain colored, patterned or one with prints as long as it blends with the rest of the items in the room.
Add a pillow
A pillow or throw pillow is a great go-to addition to spruce up your Eames chair. A great pillow works well with an Eames lounge chair giving it a little more character, color, and contrast. When choosing the pillow, ensure that it's of the right size for the chair so that it doesn't look out of place.
Pick the right colors
Styling your Eames chair with other furnishings isn't just about picking the right color of the Eames chair. You need to put a little effort into making the chair blend in with the other furnishings around it. This includes picking a color theme that fits well with your space. For example, if your rooms' wall color is dull, then you could pick brighter colors to brighten up the room. While you can introduce color and character to your home using your own preferred personal style, remember not to overdo it. Stick to a maximum of 4 colors.
Choose the right location to place the chair
Since Eames chairs come with an ottoman which looks like a little footstool, you need more space to place it. Also, the position has to be the right position to make the rustic chair more welcoming while leaving some extra space for movement. If you'll be placing your Eames chair in a corner, ensure that other pieces of furniture do not overshadow your Eames chair.
Accessorize
Other great additions for styling your Eames chair include a small side table. You can also place a lamp on the side table. If you are a lover of rustic looks blended with modern décor, you can also place a sheepskin over your Eames chair to add some elegance to it. If your Eames chair is next to the wall you might consider hanging a piece of art on the wall behind it.
All these are superb ways to feature the Eames Chair Replica for a comfortable yet stylish effect so pick wisely to ensure that the chair takes center stage and shines in a visually appealing and comfortable way.