Christmas is not a season, it is a feeling. And, it is coming in few weeks. You can already feel it in the air around us. Everything is glittering and lighting. Our homes are dresses with lights, decorations and of course the Christmas tree. When we say Christmas the first thing that comes into consideration is definitely the Christmas tree. It is the symbol that makes Christmas recognized all around the world. And when we say a Christmas tree we mostly refer to a green pin tree decorated with DIY Christmas decorations and lights. So, what would you think if we say that you can decorate an alternative Christmas tree? Sounds a little crazy? Yes, it is so possible. 
What Does The Christmas Tree Symbolize?
Some people swear by the traditional Christmas tree that sways under rich decorations and lights, while others prefer new things that bring freshness to their home during the holiday season. Traditional Christmas trees require a lot of space, and eventually everyone gets tired of the old decorations and buys new ones. Since the environment is already overloaded with plastic waste, and we need trees more in the forest than in the living room, ideas for alternative Christmas decorations are more than welcome.
A decorated Christmas tree is the most important symbol of Christmas, which brings warmth and splendor to every home. Are you longing for a slightly different Christmas tree that won't cost you much? We have 12 genius ideas for an alternative Christmas tree, that will delight every guest. Few will disagree with this because the scent of an evergreen Christmas tree brings a special feeling and the true spirit of Christmas into the room.
The Christmas tree symbolizes the eternity of life, well-being and a heavenly garden in which the power of life and abundance flourishes eternally. However, in recent years, an increasing number of people are turning to unusual Christmas trees. They can be easily made and will add a touch of originality and chic to any room in your home. If you have decided to replace the classic Christmas tree with an alternative one this year, look our inspiring collection.
Alternative Christmas Tree Ideas
In this article we are sharing with you the most creative ways to decorate an alternative Christmas tree. Change your typical Christmas tree with any of these alternative Christmas trees and make your home look amazing. This year forget the traditional Christmas tree outfitted in lights, nostalgic DIY ornaments and glittering Christmas tree toper. Instead, go further with your imagination and try any of these unexpected, but at the same time amazing Christmas tree ideas. Your home will shine with these "out of the box" Christmas trees.
The best about them all is that you can make them on your own, and you can follow your wishes and tastes when choosing which one to make. Your friends and family will definitely adore your creativeness. And, we are here to inspire you to be even more creative. With the gallery we have prepared below, we are sure you will get inspired enough to spend a different type of Christmas experience this year.
1. Stack them up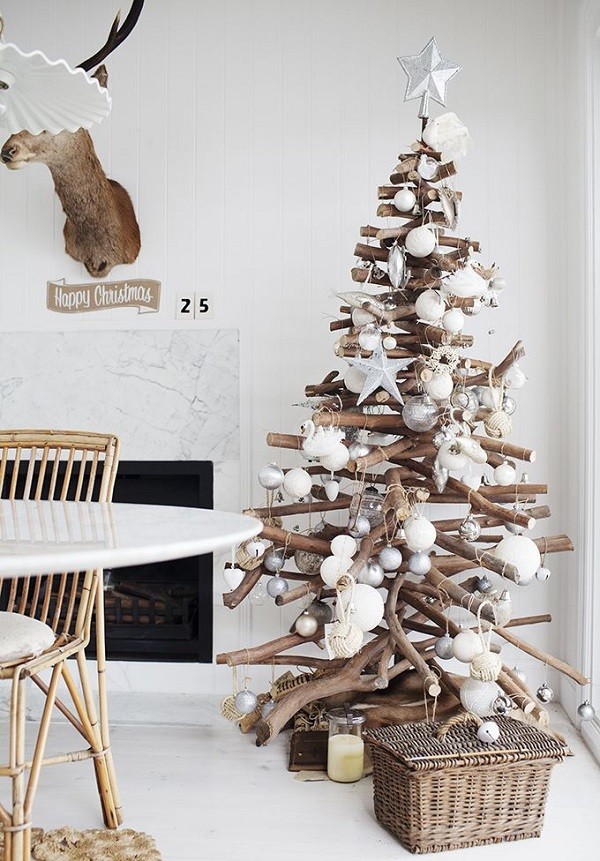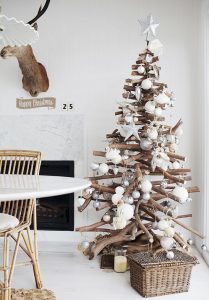 source
2. Edgy Christmas tree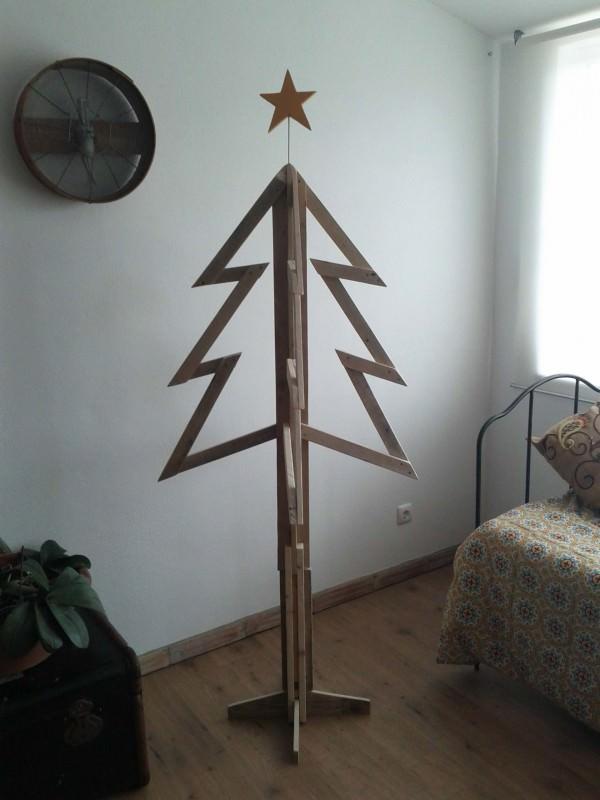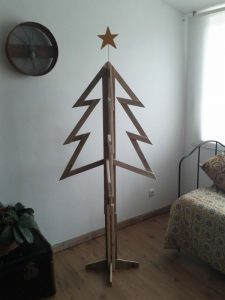 source
3. Light it  up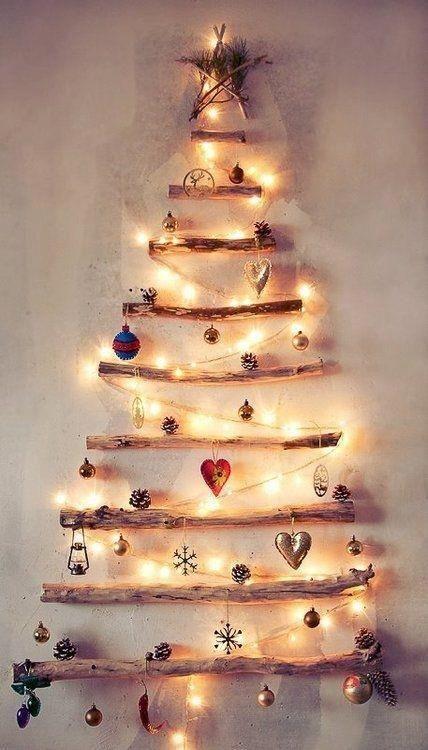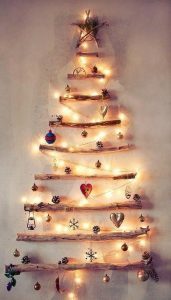 source
4. Wooden blocks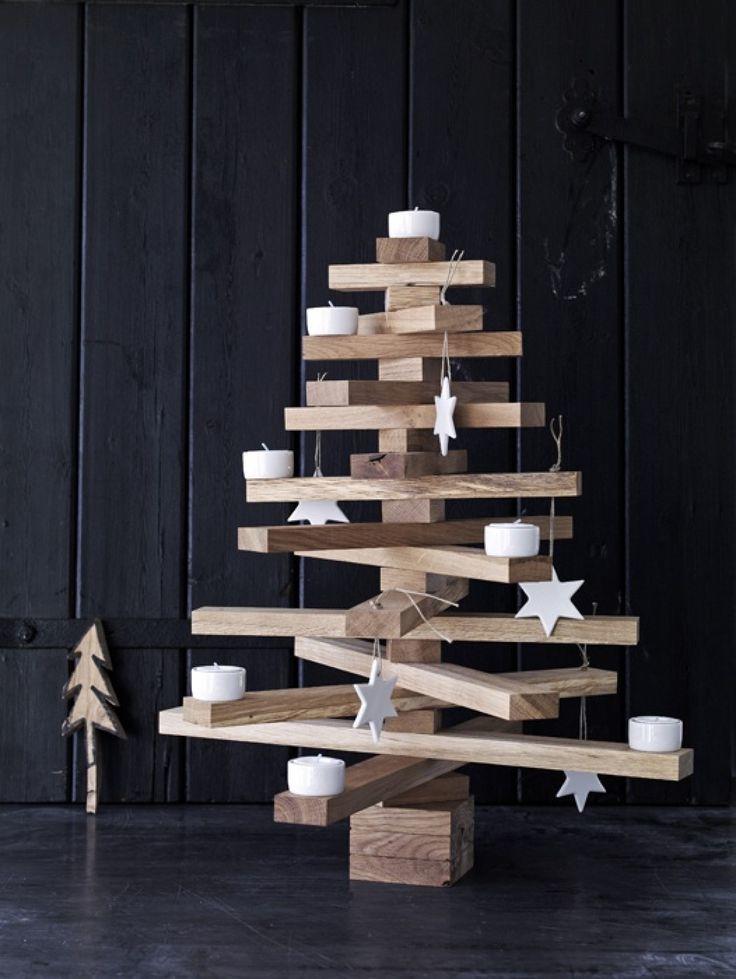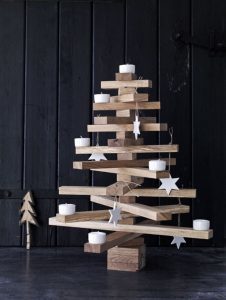 source
5. Just ornaments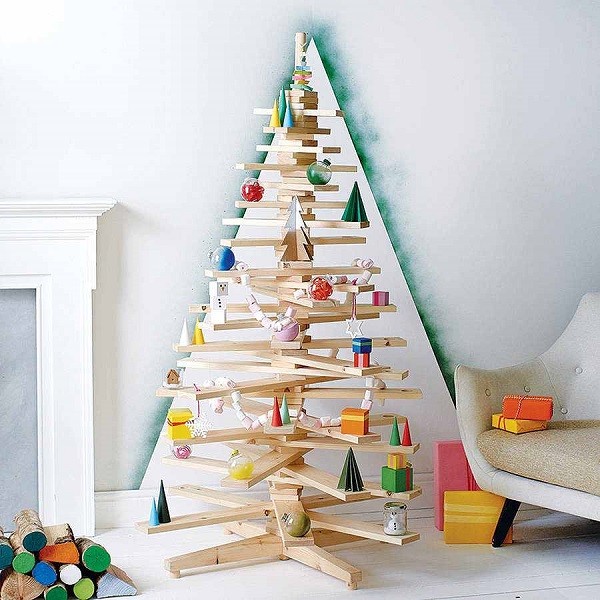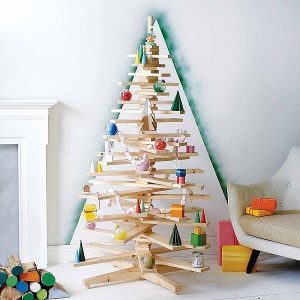 source
6. Tabletop wooden tree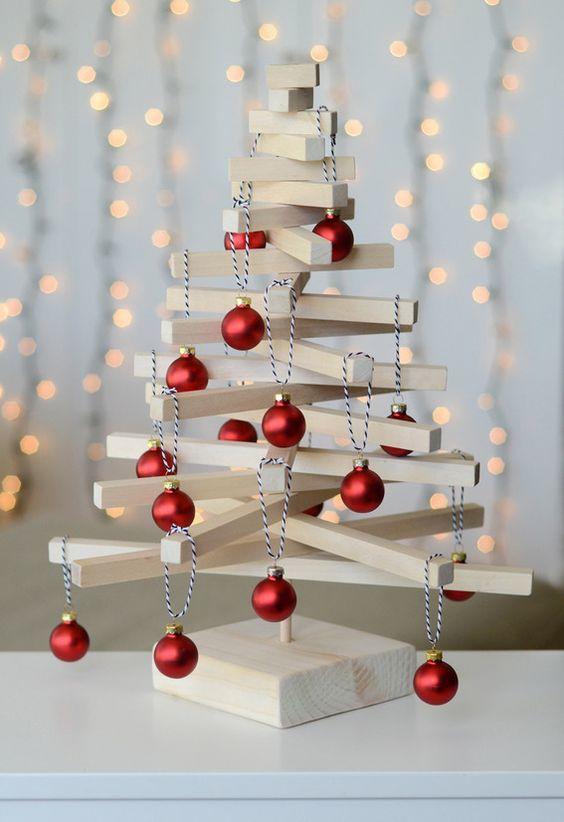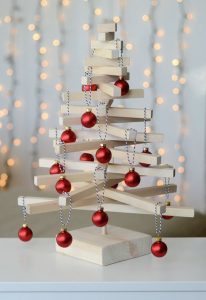 source
7. The cute and small one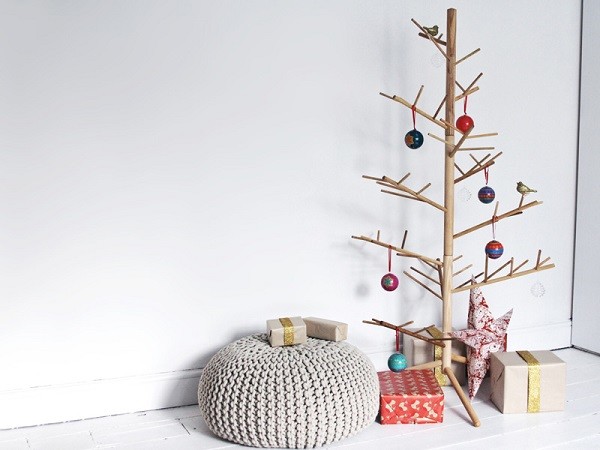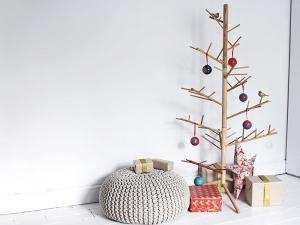 source
8. One with tree rings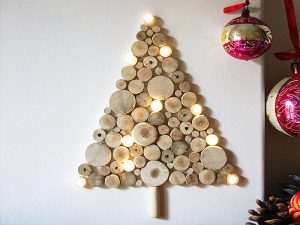 source
9. Origami is in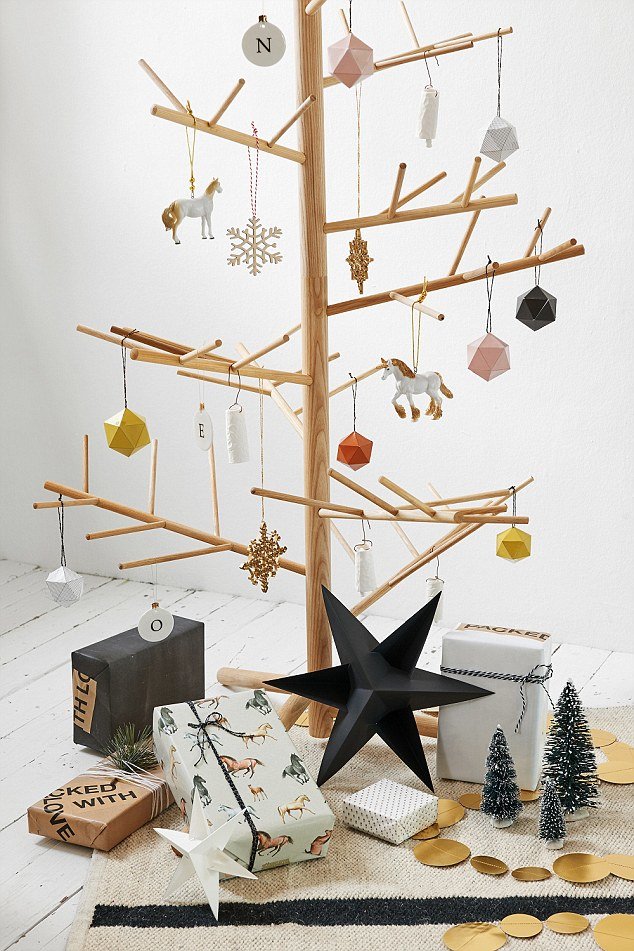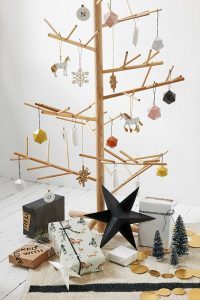 source
10. DIY pallet Christmas tree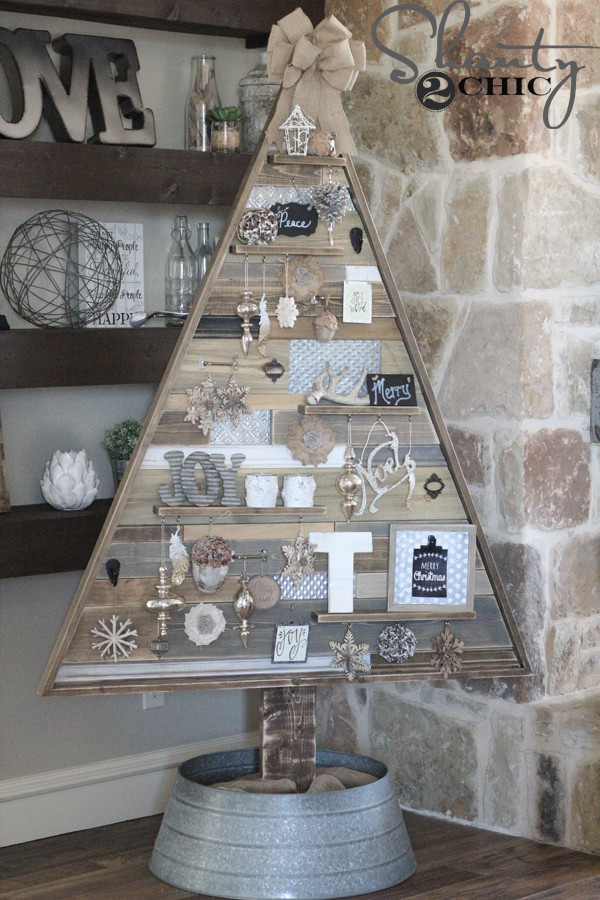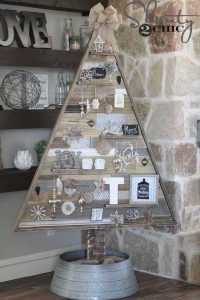 source
11. Snowflake-y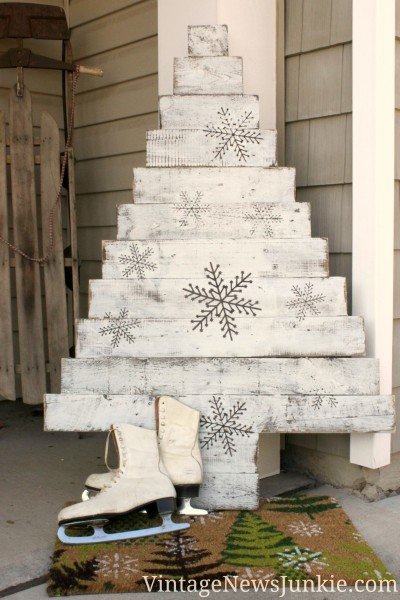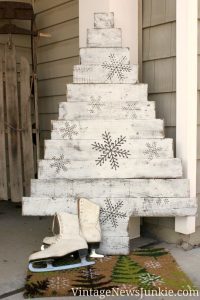 source
12. Match your surrounding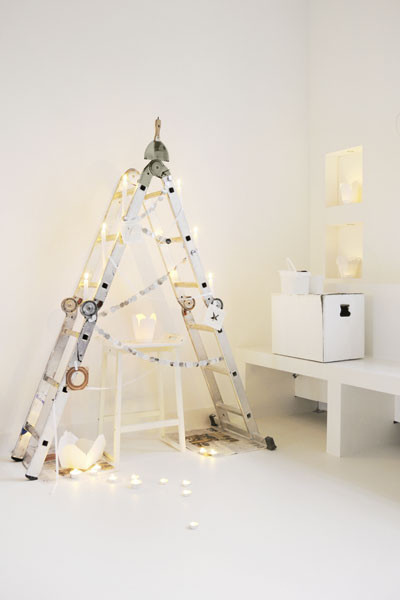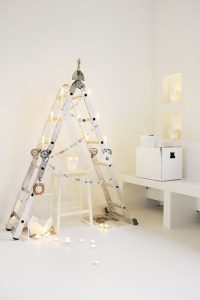 source