There are always million of different cleaning supplies in our home, and we often find them scattered all around. If you are sick and tired of having them here and there and everywhere, you desperately need some organizing tips that will help you put them in order and find the ones you are looking for quickly and easily. Our home is always in a need of a good organization and these Awesome Cleaning Supplies Organizing Ideas That Will Help You Put Them In Order are pretty amazing. Check them out and see what I'm talking about. You would love to copy the ones that work best for your home as soon as possible.
Add a curtain rod under the sink and see how you have more storage space and your cleaning supplies get more organized.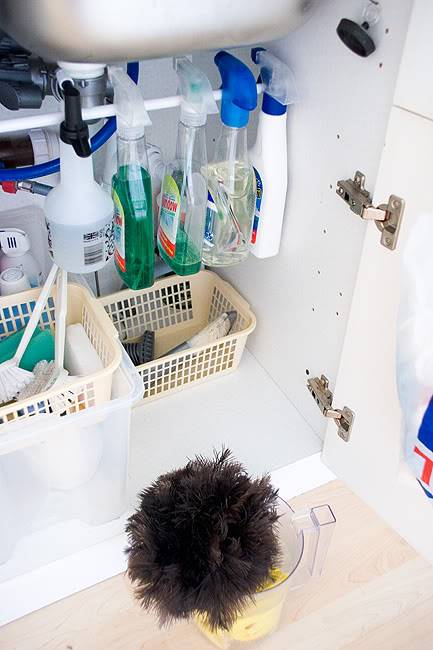 Has it ever occurred to you to use a cart to store and organize things in your home? This is a good way to do it.
Add some extra storage on wheels next to your washing machine and keep the supplies out of sight.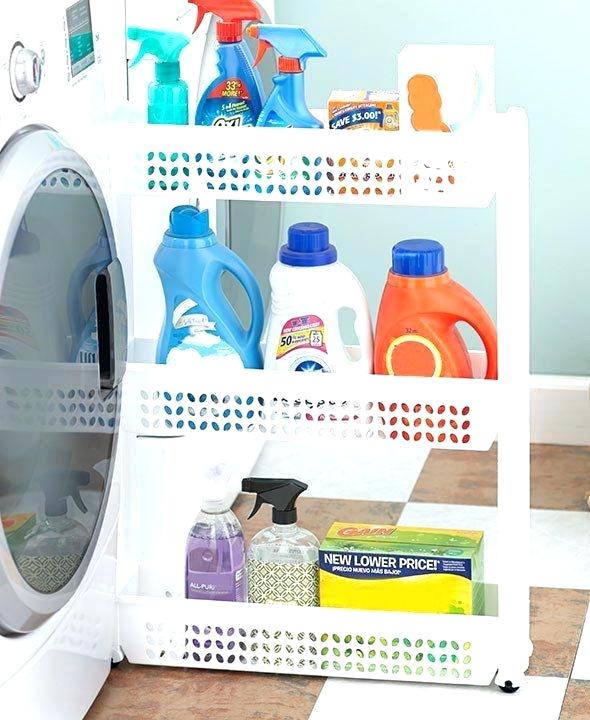 Bins and buckets are a great way to keep things in place.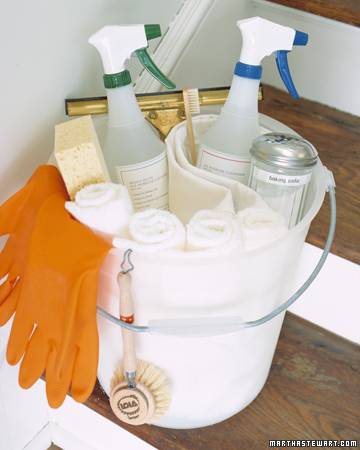 Add some compartments under the sink, and organize your cleaning supplies in a perfect way.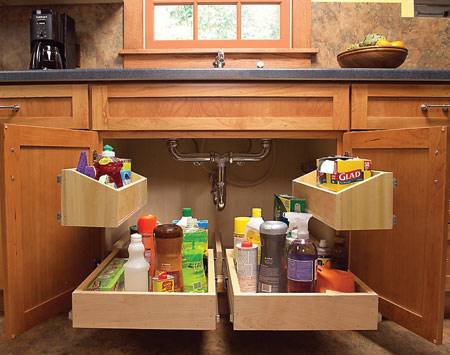 There are some organization units for the office that will work great when it comes to organizing the cleaning supplies.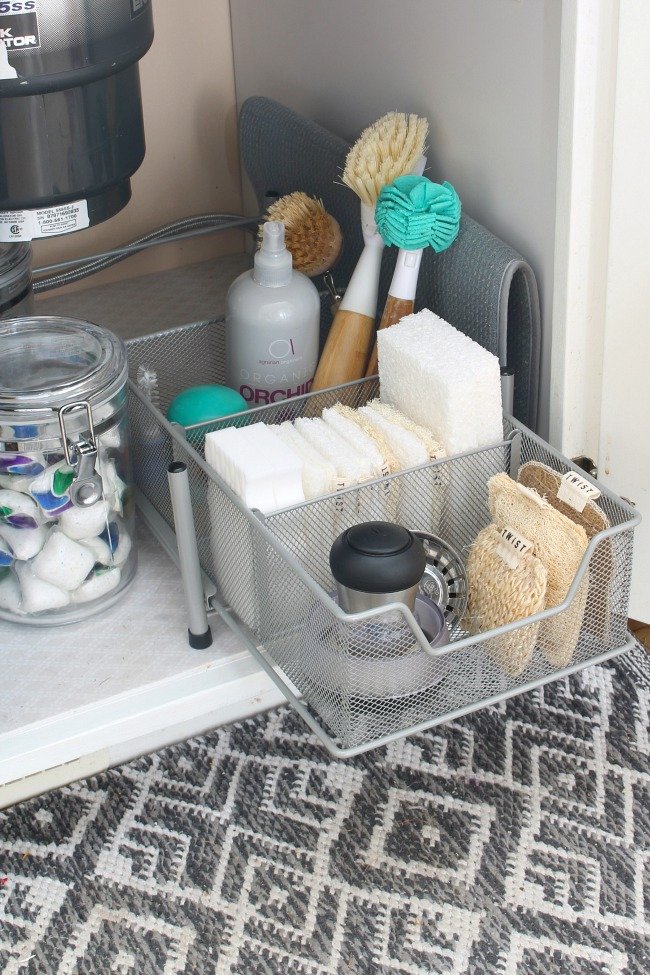 If you don't want everyone to see them, you need some cabinets with lots of shelves of course!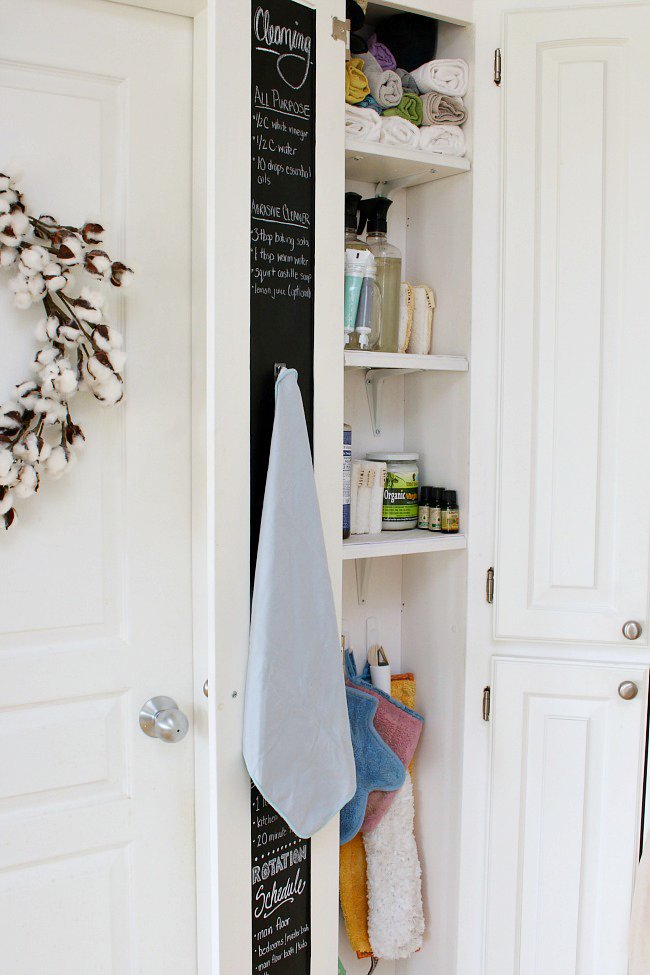 Do you already want to get the housekeeping box? Yeah, me too!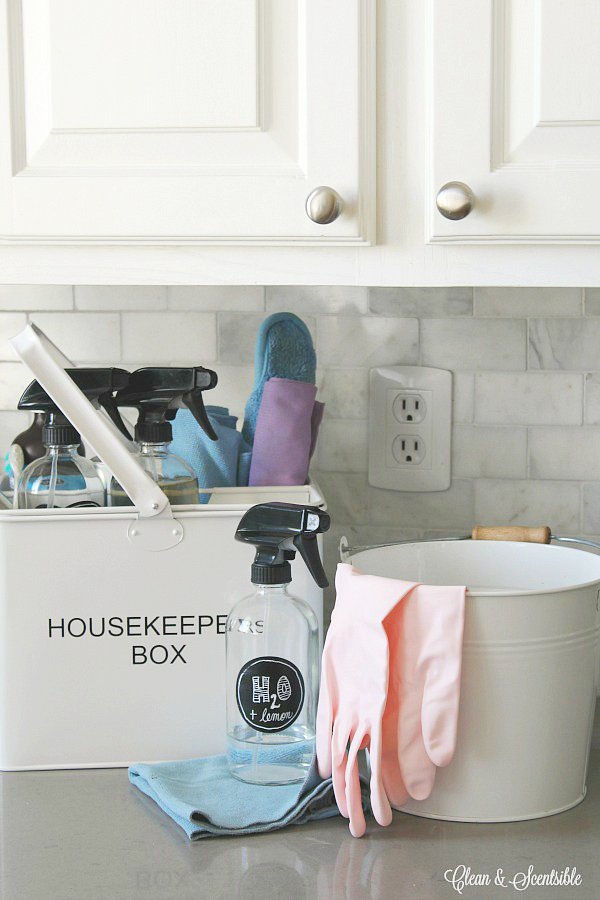 Attaching your supplies on the cabinet doors will give you extra hidden storage space, so this is an interesting idea that you have to consider.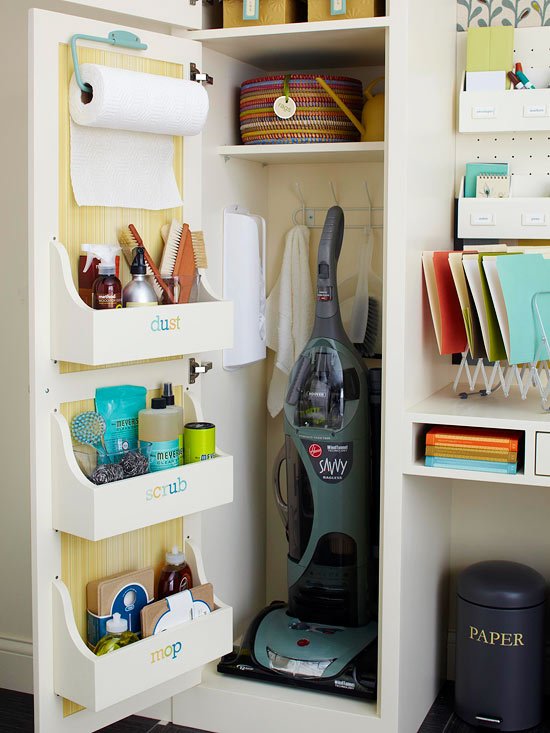 This see-through cleaning supplies holder is just amazing cause you can attach it to the door.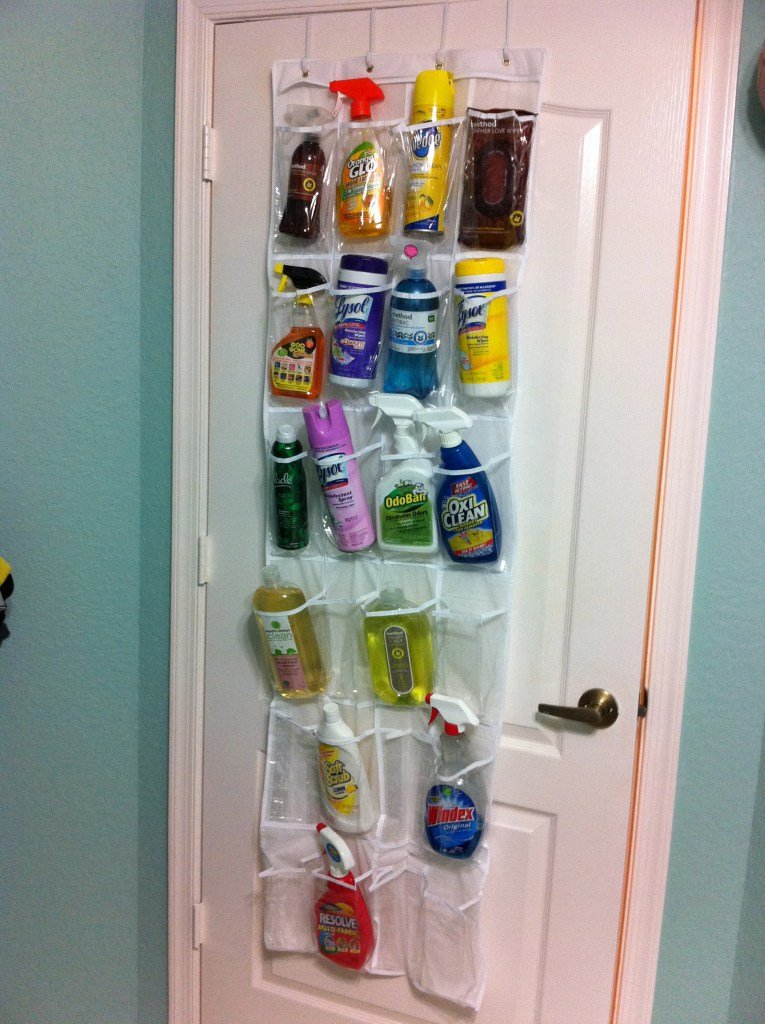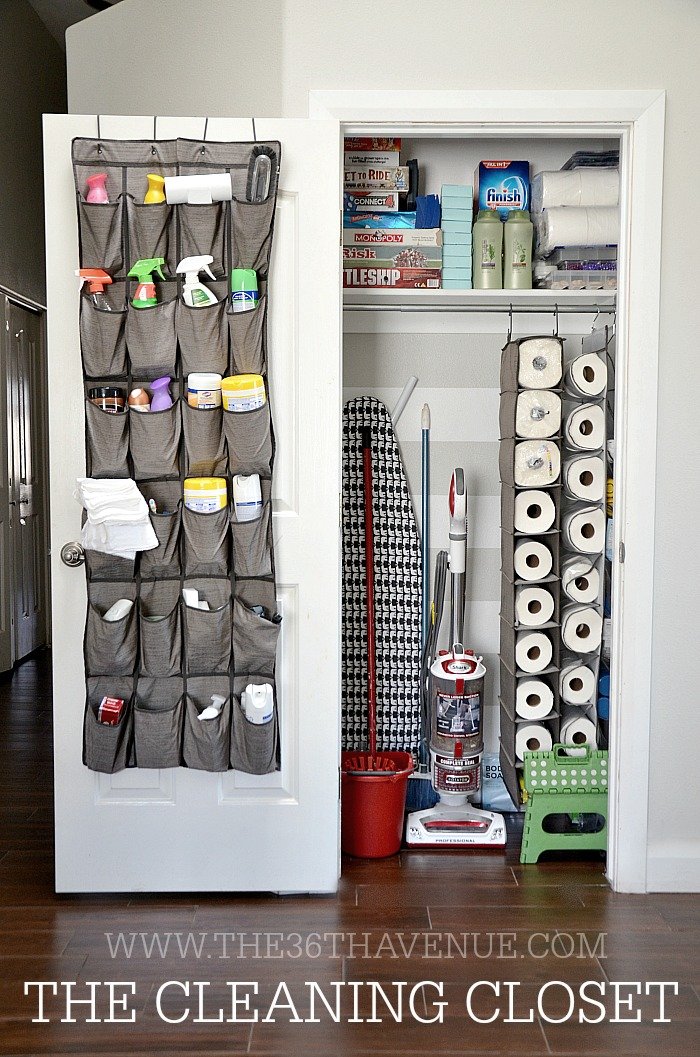 Make sure you have lots of holders for all the towels and sponges you use for cleaning.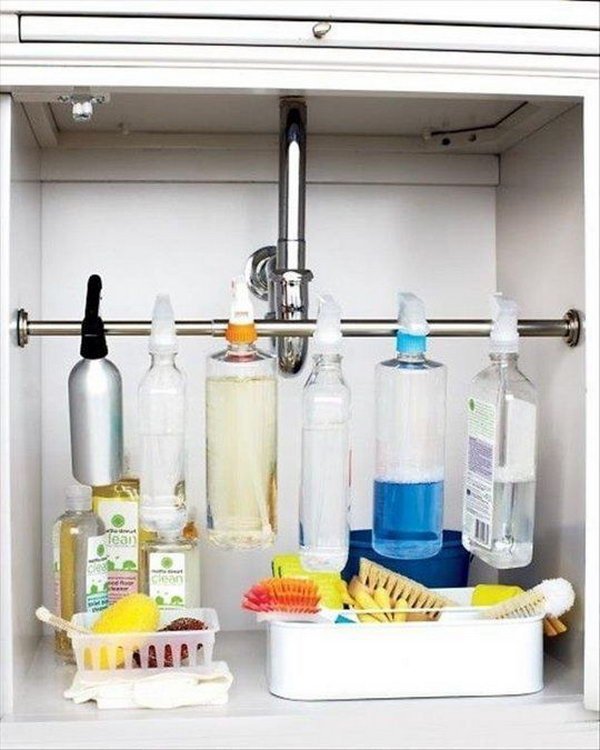 When you have a cleaning box you know that all the items should be put there, and you won't have troubles finding the supplies all around the house cause they will be always at the same place.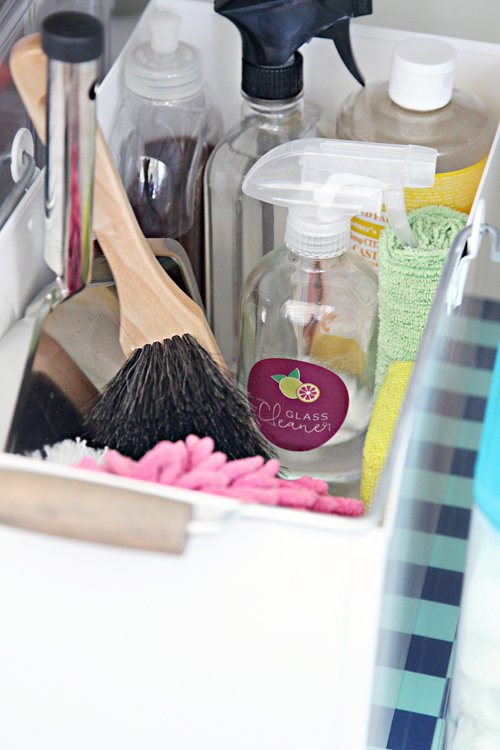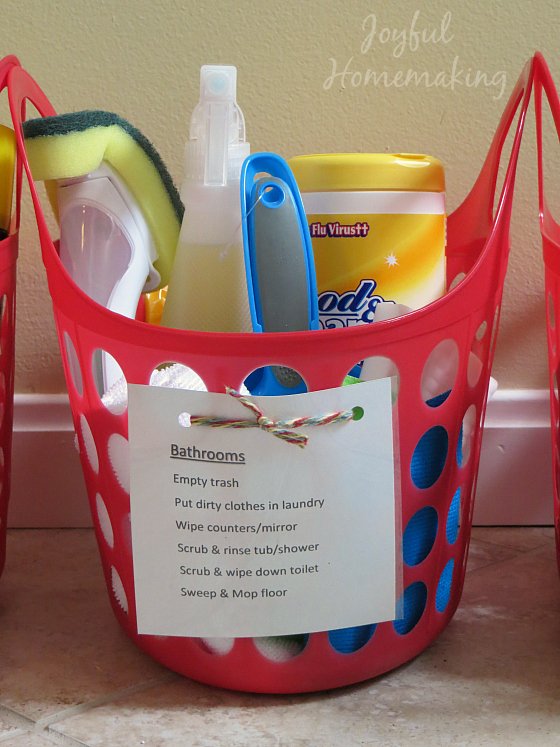 I hope that you liked our tips and that they are going to help you keep your home organized. In this way you will be more efficient and you won't lose time looking for a particular cleaning supply that you need at the moment.