There's no point on loading up on luxury accessories without thinking; you need to pick and choose from the latest arrivals and work out which products will fit most appropriately into your life.
To guide you towards an accessory that could inspire an entire outfit, or reshape your fashion sense, here are a few of the top options that are making a splash this season.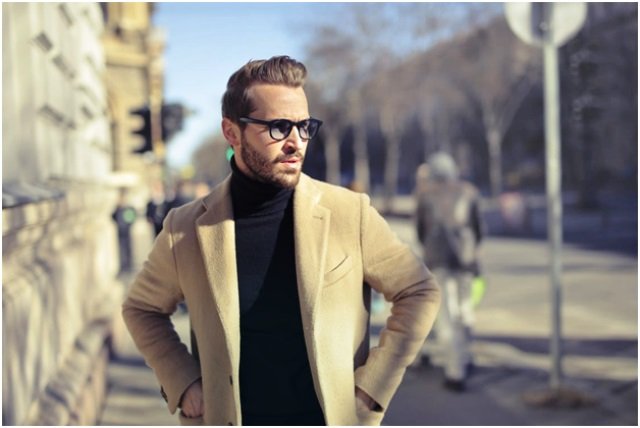 Image Source: Pexels
Spangled Scarves
This intriguing trend is being pushed by a number of designers, including Brunello Cucinelli. While light-reflecting elements are usually found only when stitched into women's clothing and accessories, they are now being adopted for menswear.
With a paillette scarf, it is possible for a gentleman to be just as eye-catching as any female companions, while still sticking within the realms of the masculine design space occupied by unadorned scarves of a similar pedigree.
Bold Belts
For some, belts are a bit of an afterthought, added to an outfit only as a generically practical piece, rather than something which draws everything together. If you fall into this camp, then perhaps now is the time to change that by investing in a contemporary belt from a luxury label.
Brands like Fendi and Michael Kors are an especially good choice in this respect, offering belts that blend classic styling sensibilities with bold touches that keep them looking fresh and up to date. Ideally you'll add both a black and a brown belt to your collection, giving you the flexibility to pair them appropriately with outfits according to the colour of the other garments involved.
Rugged Watches
A watch can say a lot about a person, and for some there's only one of two options in terms of the strap material that's appropriate. Leather and metal straps may rule the roost, but this season there is increasing support for alternatives.
In particular the popularity of nylon straps is on the up, not only because they offer a bit more flexibility in terms of the kinds of colours and designs they can support, but also because they are supremely durable and well suited to outdoor use. This could make a big difference if you want a luxury watch which you will not feel nervous about taking on a hike.
Stylish Sunglasses
Eyewear that protects your peepers from the sunlight may seem like it only has relevance in the summer, but wandering about on bright winter days can lead to just as much squinting and damage if you are not properly prepared.
This season, the wealth of sunglass options available includes examples from brands like The Row which are finished in surprising materials, including leather and mahogany. The aim is to get away from the synthetic products like plastic which typify most specs of this type and instead create a more natural, organic-feeling product which is both classically stylish as well as comfortable.
The shape of the glasses you pick should have less to do with current trends, and more to do with what suits your face shape, so keep that in mind.