There is a reason why bathrooms are one of the most frequently updated rooms in a house. Whether you're looking to make your bathroom more functional, or you just want to give it a fresh new look, there are always exciting bathroom trends to keep an eye out for in 2022. Listed below are some of the most popular bathroom trends that you should be aware of before beginning your renovation project to guide you in getting started.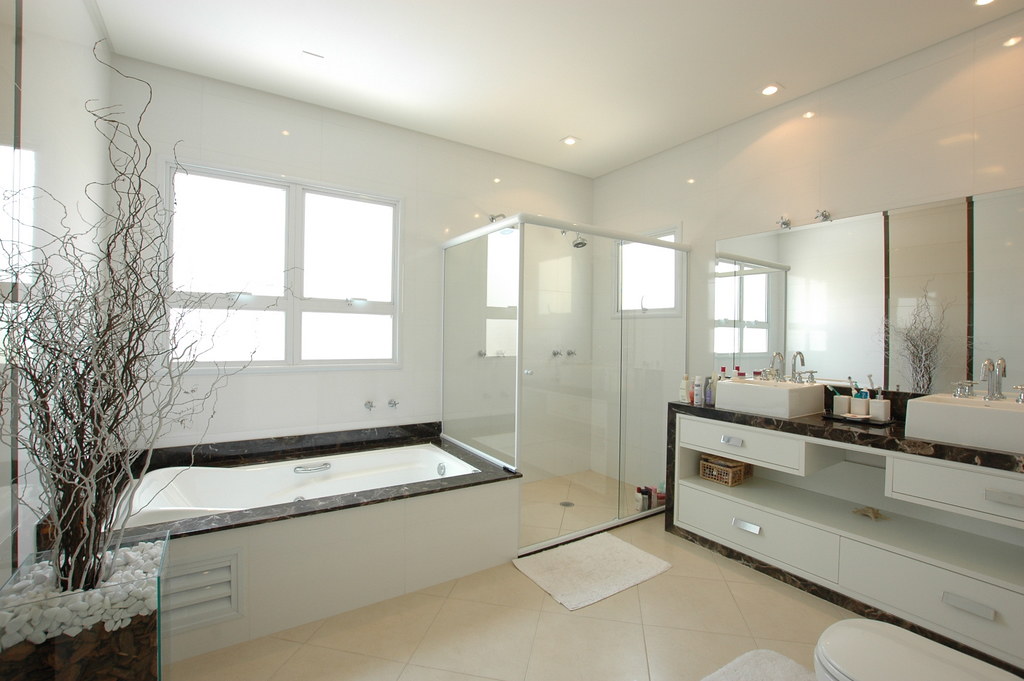 Glass shower stalls
Shower stalls made of glass have become one of the most popular bathroom trends in recent years. These contemporary areas have a sleek, uncluttered appearance that is ideal for any bathroom design scheme. Glass showers by Gatsby Glass can also be easily adapted to meet your specific requirements, whether you require additional space for numerous showerheads or simply require a huge storage area for all of your bathroom items.
Vintage-inspired bathroom fixtures
Another bathroom trend that is becoming in popularity is the use of vintage-inspired bathroom fixtures and accessories. Clawfoot tubs and pedestal sinks, among other classic items, have been making a comeback in recent years, thanks to their timeless appeal and ability to bring a sense of elegance to any bathroom design. A vintage-inspired bathroom fixture is definitely worth considering if you want to give the appearance of your bathroom a more classic vibe.
Bold colors and patterns
It's no secret that vivid colors and patterns are the way to go when it comes to bathroom décor. There are countless ways to incorporate this trend into your bathroom renovation, from vibrant accent walls to patterned floor tiles. Non-traditional colors and patterns not only contribute to the creation of a fun and individual place, but they can also be a terrific way to add visual interest to your bathroom space.
Open Shelving
Open shelves in the bathroom are one of the most popular bathroom trends right now. Because of this trend, you may store bathroom items in plain sight, making them more easily available. Additionally, it creates the impression of a more big and airy bathroom. If you're thinking of installing open shelving in your bathroom, search for shelves that are constructed of durable materials such as metal or glass, as these types of materials are less difficult to clean and keep in good condition.
Minimalist Design
Bathrooms with a minimalist design are another popular bathroom trend that's gaining popularity in homes all across the United States. Clean lines, basic shapes, and a de-cluttered appearance are characteristics of this sort of design. To obtain a minimalist bathroom design, begin by clearing your area and getting rid of any unneeded items that may be present. Then, when it comes to your bathroom fixtures and finishes, keep things simple and uncluttered. To finish, consider including an accent color or pattern to create visual interest without overpowering the room.
Geometric Tiles
In addition to adding visual appeal to your bathroom without going overboard, geometric tiles are also very practical. Anyone looking to inject a little personality into their bathroom without having to make any substantial modifications will find this trend to be particularly appealing. Geometric tiles are available in a range of forms, sizes, and colors, allowing you to easily pick a style that complements the décor of your bathroom. Stick to a limited color palette and use tiles of varied sizes across the space to maintain a unified aesthetic throughout the space.
Wood Accents
An additional bathroom trend that can bring a touch of warmth and texture to your space is the use of wood accents. Explore the use of wood in your bathroom design, whether it be in the form of vanities or mirrors or shelves, or even in the flooring. It's important to use materials that are long-lasting and easy to clean in the bathroom, like teak or bamboo, while installing wood in the space.
Double Vanities
Double vanities are an excellent choice for individuals who have plenty of available space in their bathroom. This bathroom trend allows you and your partner to both have their own sink and vanity, allowing you to get ready at the same time without having to compete for bathroom space with your companion. If you want to get the most out of a double vanity, search for vanities that are the appropriate size for both you and your spouse.
Whatever bathroom trends you decide to incorporate into your bathroom renovation, make sure to thoroughly research your options before beginning your project. This will assist you in selecting materials and designs that are appropriate for your budget and the needs of your bathroom. Bathrooms can be transformed into the spa-like retreats of your dreams with a little bit of forethought. So, what are you waiting for? Start planning your bathroom renovation today!