Are you lucky enough to enjoy the benefits of a cozy master bedroom? If you have a huge sleeping space, then you need to incorporate a sitting area in it. Do you ask why?
There are tons of advantages that you can enjoy, and the first one is that you can sit with your spouse in privacy and enjoy some late night or early morning conversations while drinking a cup of tea or coffee without no one disrupting you. Another one is that you can sit and read your favorite book in the most relaxing room in the house.
Next, you can sit and watch a show on TV. If you have a fireplace in the bedroom, a sitting area is a must as well. The bedroom sitting area can be turned into a lovely comfortable lounge that you would love to use. This spot will be perfect for getting some work done too.
There are so many advantages of the bedroom sitting area, so it's worth considering getting one as soon as possible. Scroll down through the photos to see the Beautiful sitting area in bedrooms and see how you can decorate yours!
Comfy seating areas will make the bedroom your favorite spot in your home.
Once you add a seating area in the Master bedroom, your daily routine will change instantly. You wouldn't want to leave the room as soon as you wake up. Instead, you will linger a little more around here to watch your favorite show while drinking your first cup of coffee. 
After a long working day, the bedroom will be your destination once again. 
Beware because all the other rooms in the house will get neglected when you transform your sleeping area into something like this.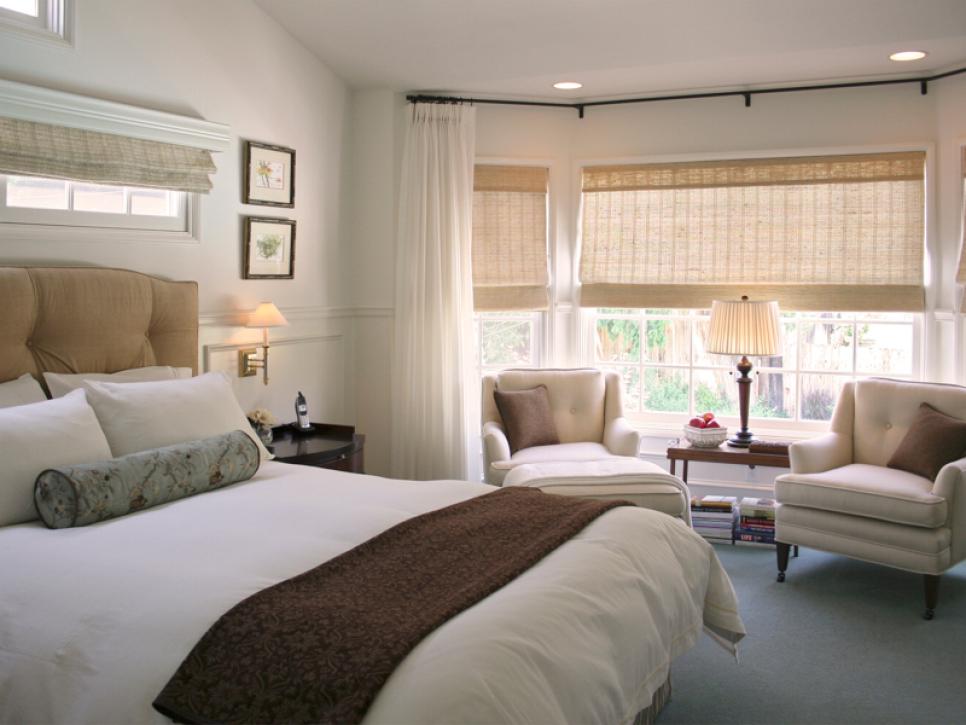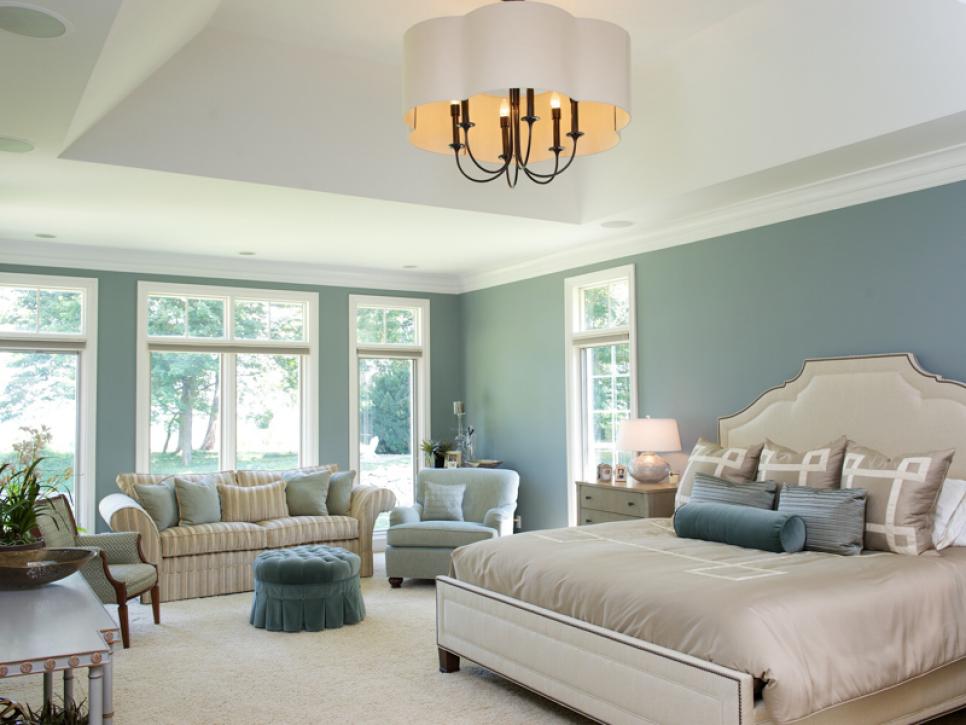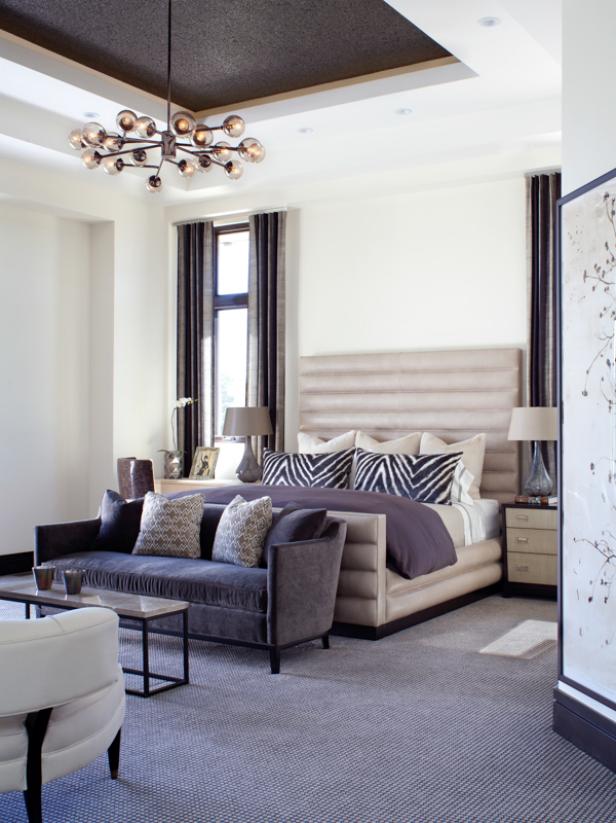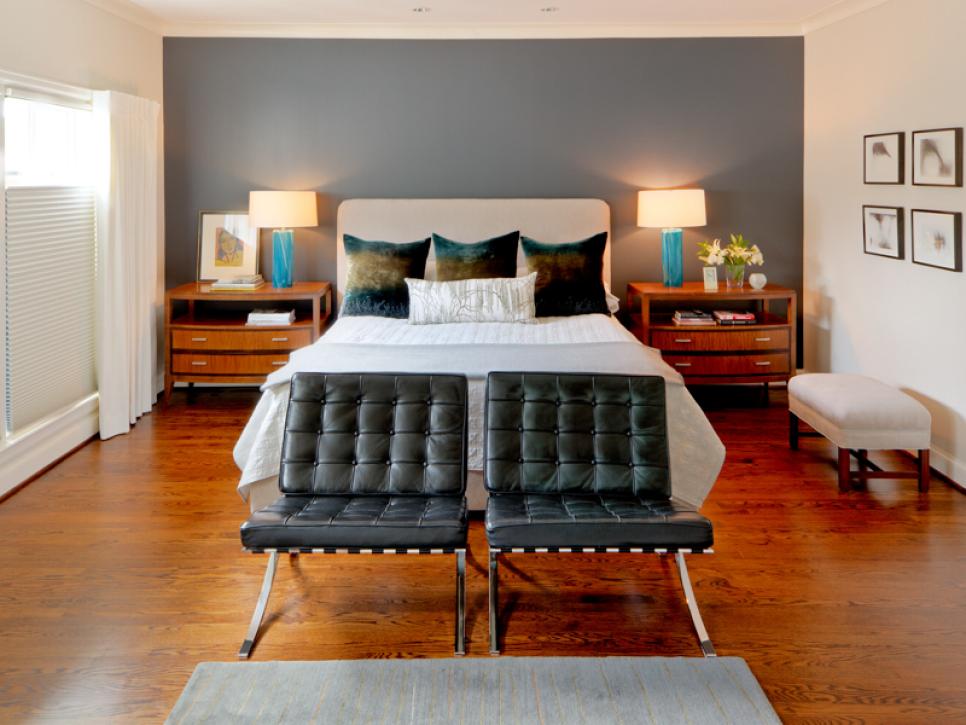 Plan the arrangement of the sitting areas carefully to make the best use of space
If there are windows with some excellent views of the outdoors, you should place your sitting area here in the shape of a window nook. If you are the type of person who loves natural sunlight and the rays of the sun, then you are going to spend a great deal of your time here for sure. 
Book lovers will also enjoy spending most of their time diving into their books while getting the most natural sunlight. 
When you place the sitting area by the window, you save a great deal of space for other furniture and purposes.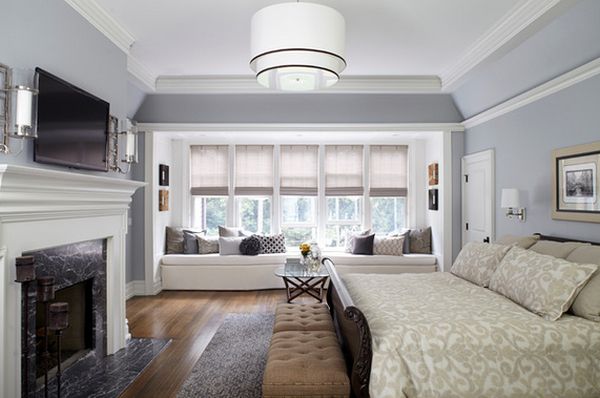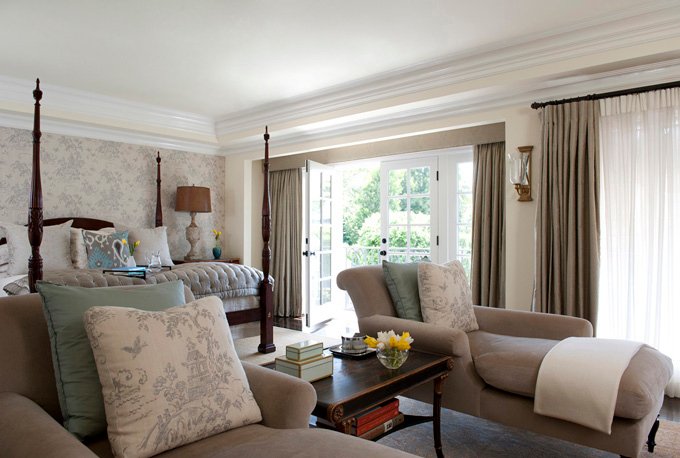 The bedroom sitting areas by the fireplace are a dream come true.
Is there someone who wouldn't like to sit next to the fireplace in their bedroom and enjoy the peace, tranquility, and the burning flames? I bet that you are all dreaming of a fireplace in your bedroom accompanied by a nice sitting area that will make the cold nights more special and romantic. 
Throw pillows and rugs will add up to the cozy ambiance, so pay attention to them as well to make it more enjoyable.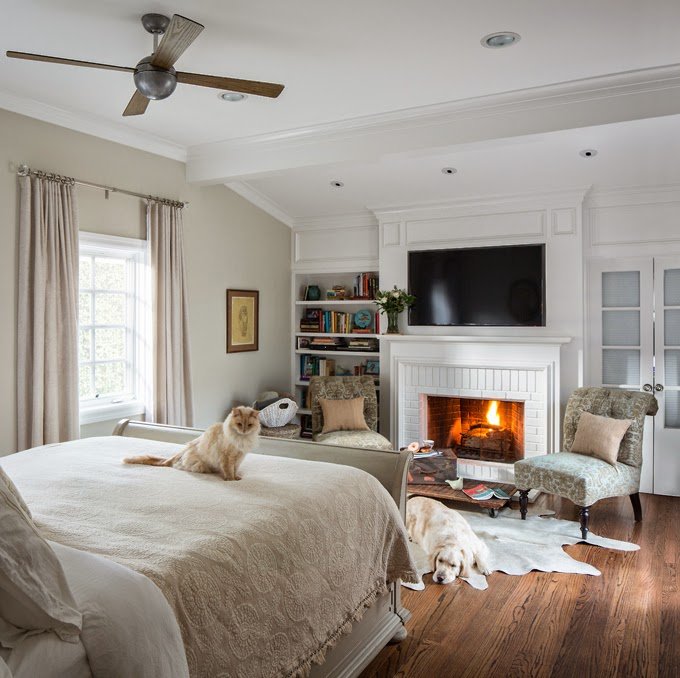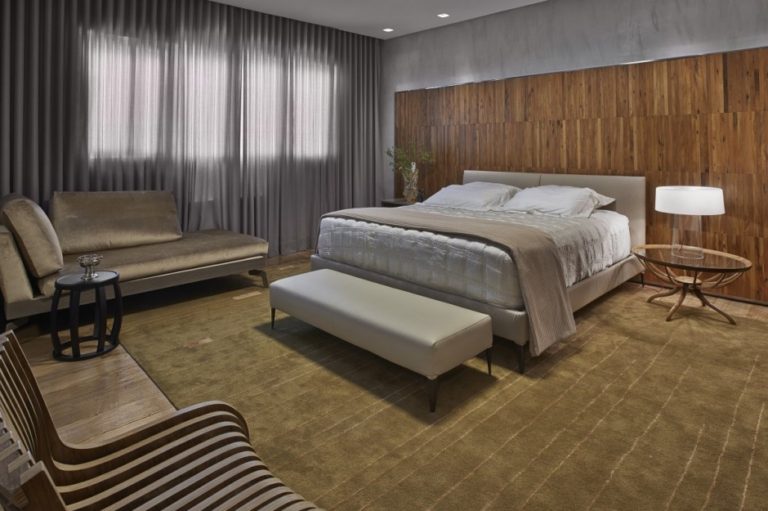 Bedroom sitting areas are like small living rooms incorporated into your personal space.
Put a table next to the sitting arrangement and turn this spot into a lounge. 
Here you will love to drink your coffee or have a snack in the middle of the night or throughout the day. This small living room in your bedroom will be only for you, and you can enjoy it every time you want.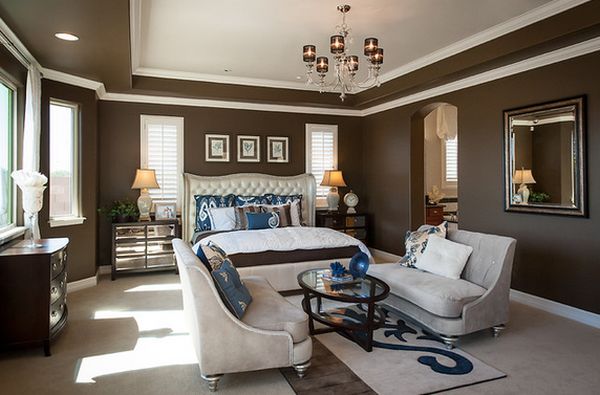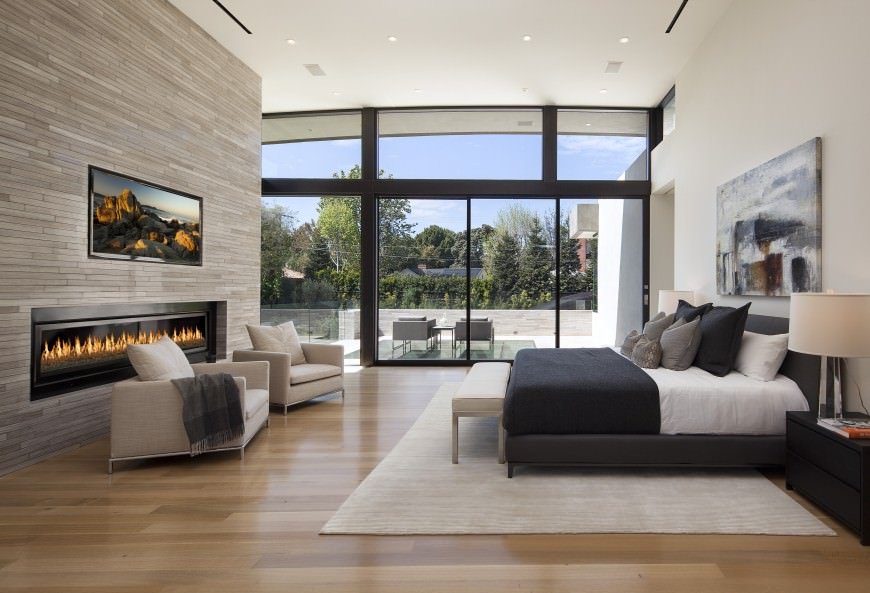 A master bedroom with a sitting area will look like a great hotel room.
When it comes to the choice of sitting furniture, you can always choose between some comfy armchairs or a sofa or two. Everything depends on the space that you have got available and of course, on your preferences and style. What do you have in mind so far? 
The sitting area will add up to the room's beauty, and it will even make it resemble a stunning hotel room in a five-star hotel.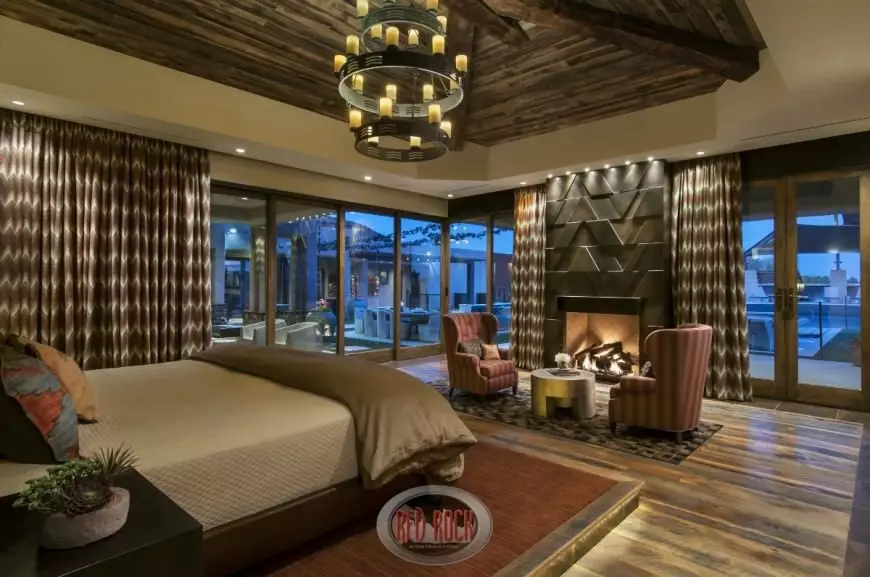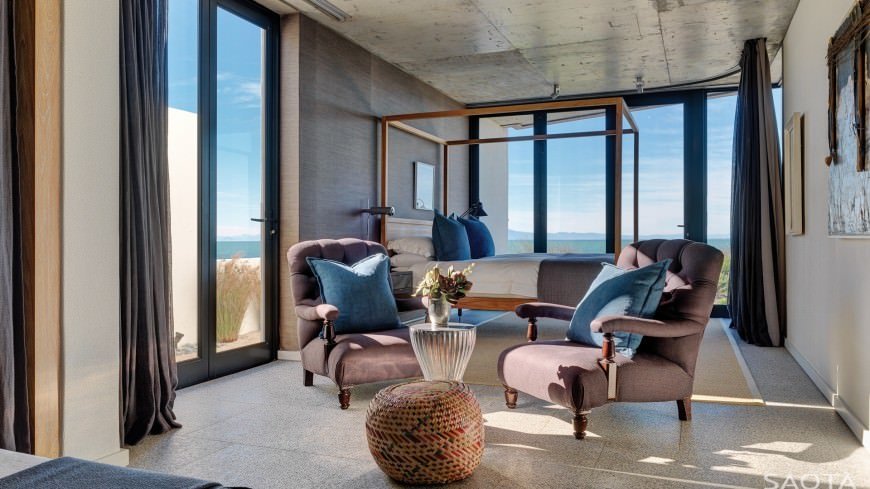 Sometimes just one sitting area is not enough.
Is there enough space in your bedroom for two sitting areas? If yes, don't hesitate to add more than one. Feel free to create one sitting area next to the TV while having the other in another corner of your room. 
In this way, both you and your partner can enjoy different activities at the same time. 
There are three sitting areas in the bedroom below, but the room is spacious enough, and it's not overcrowded. 
Be careful cause you probably wouldn't like to have your bedroom filled with lots of unnecessary furniture.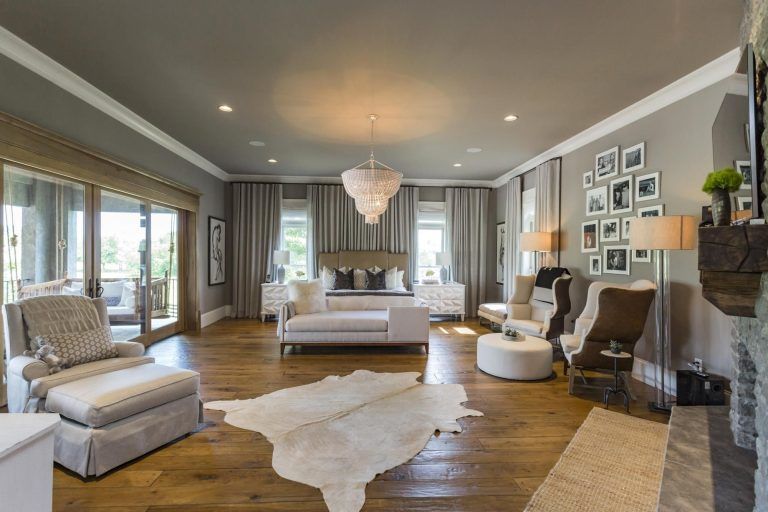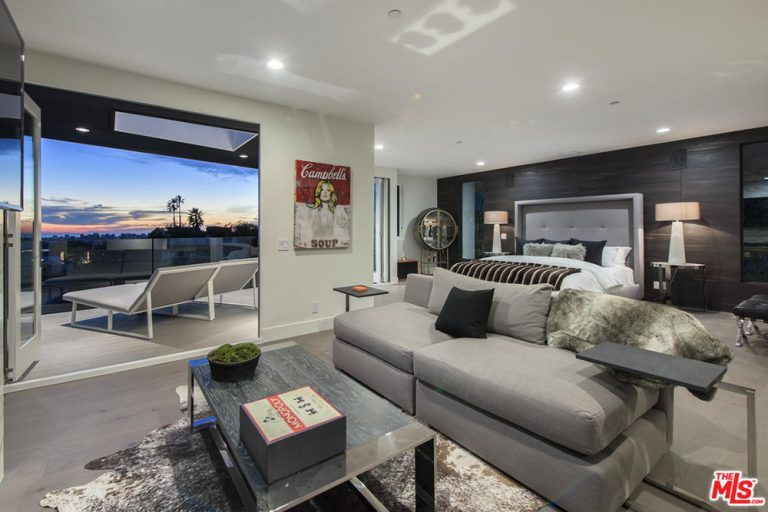 Closure
Have you already made your plans for your master bedroom sitting areas? What do you have in mind? What caught your attention the most? 
Please keep us posted in the comments below!